Watch our office tour video!
Did you know that Agoda was founded in Thailand? That's why Agoda Bangkok is still our biggest office, where top talents from around the world join to create a global impact. We're located in Pathumwan District, in the heart of Bangkok, which makes it convenient to access and easy to enjoy the colors of this city.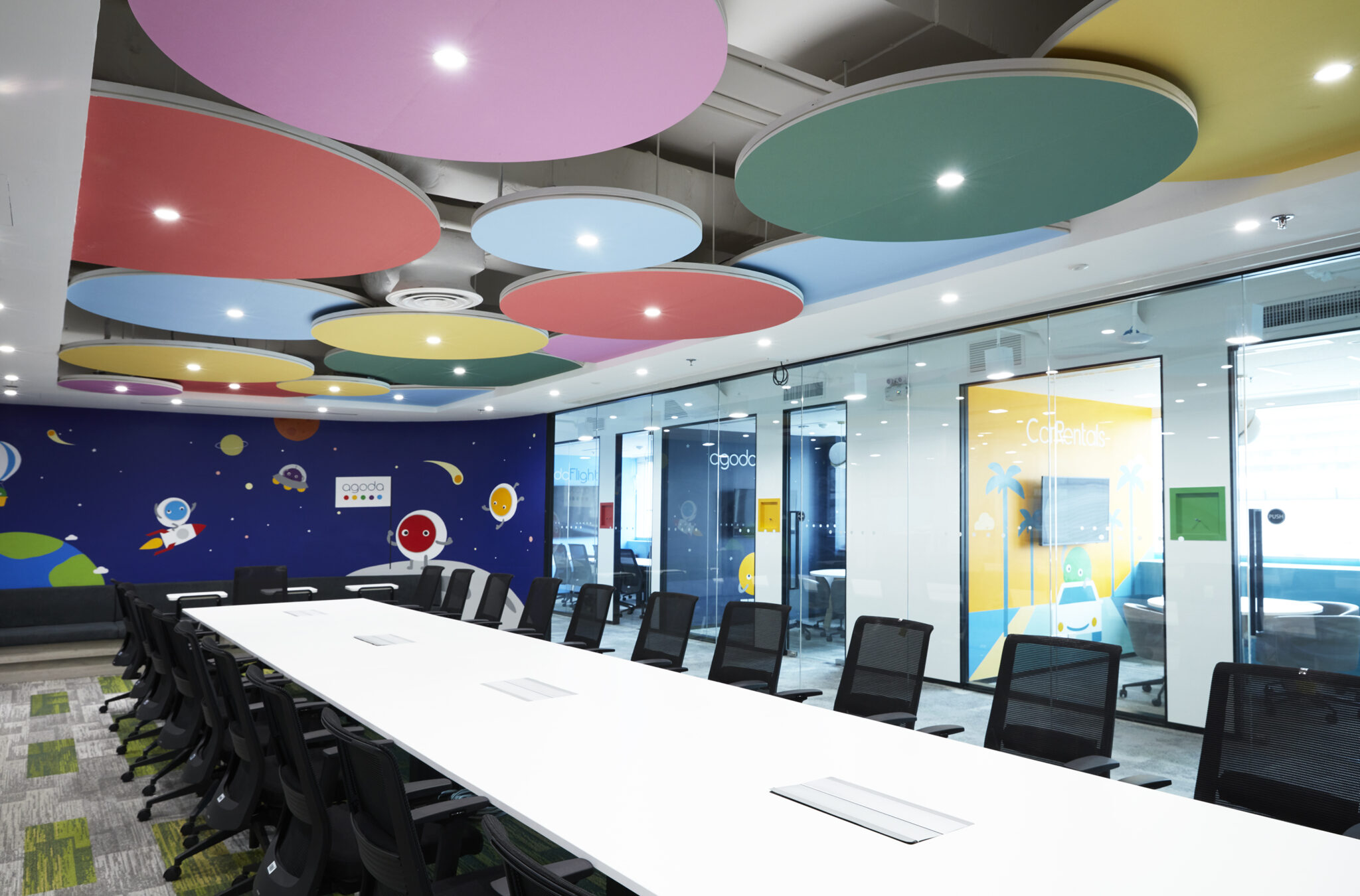 Location: The Offices at CentralWorld, Pathumwan, Bangkok, Thailand
Date opened: 2004
Size: 13,932 square meters (multi-floored)
Teams: Business Development, Content & Translation, Product, Design, Global Affairs, Marketing, Strategic Partnerships and Technology
How to get there: 7-minute walk from Siam or Chit Lom BTS station
Food options: From a budget-friendly food court to fancy eats in Groove, we have a wide range of food options in CentralWorld, one of the largest shopping malls in Bangkok. If you're looking for an even wider range of options, you can also visit other malls nearby, such as Siam Paragon, Gaysorn Village, and Amarin Plaza, within a 10-minute walk.
After-work options: Take a short walk along the sky bridge from the office to Siam to enjoy dinner and entertainment. The old city area where key attractions like The Grand Palace, Wat Pho, and Khaosan Road are located is only a 30-minute ride away from the office as well.
Inside Agoda's biggest office…
Love the colorful design and downtown location of our biggest office? See our other offices or check out our current jobs in Bangkok.
Last updated: May 2021