We spoke to three colleagues on our Tech team about their relocation to Bangkok. Here's what they said about moving to work this city.
The level of tech talent and resources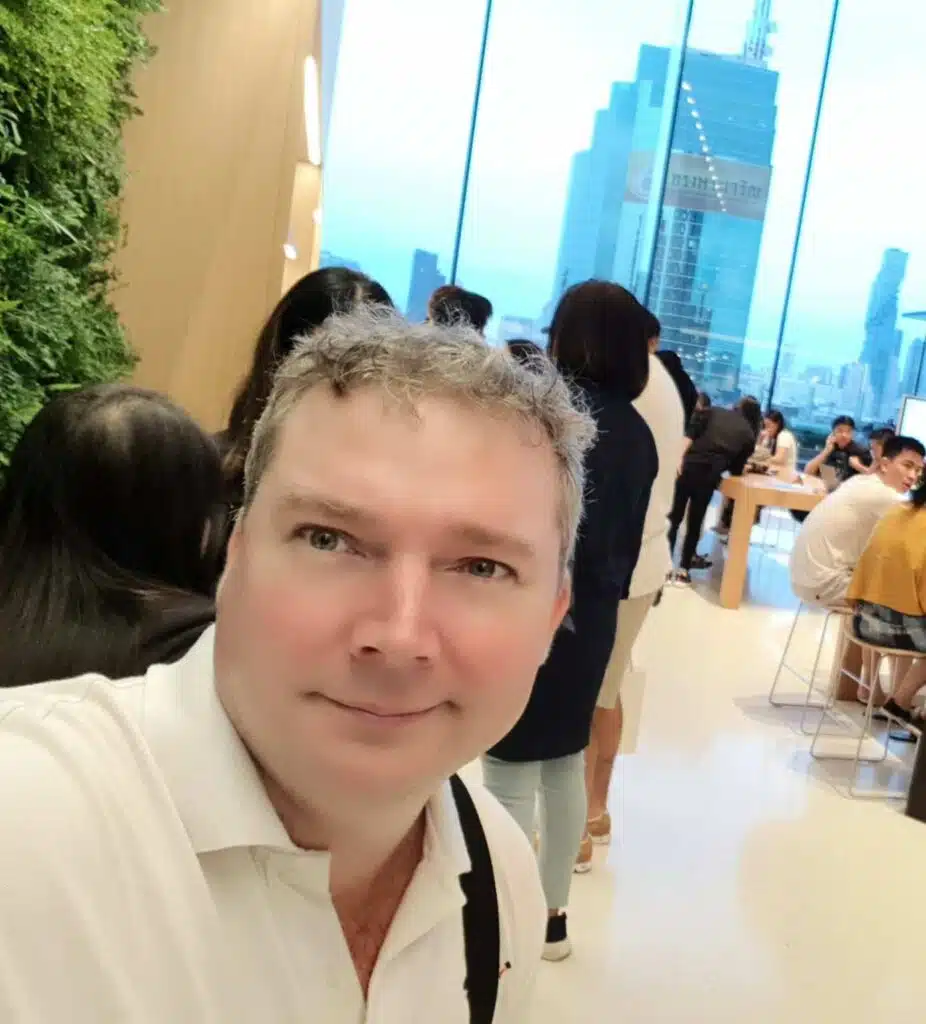 Joel Dickson (Director, Tech)
From Australia
Joined Agoda in 2016
"In Agoda's Bangkok offices, we've got over a thousand engineers from Thailand and across the globe, all with unique perspectives, knowledge, and approaches. We invest a lot in bringing everyone together in one place because it allows us to problem-solve together far more efficiently. If you want to learn, Agoda is the best place to be. It doesn't matter what level you're at. I've been an engineer for over twenty years. To be at a company where I'm learning every day? That's unique. There are not a lot of places where I would be doing that.
One of the Agoda resources that I help run is called the Engineering Academy. We lead heaps of workshops for Agoda employees, including those outside the Engineering team. We also run the Data Academy, which focuses more on the partner and customer service sides of the business. Agoda has so many data-driven people, even beyond the tech team.
Bangkok is becoming a real tech mecca in Southeast Asia, and Agoda has been a part of the community here for a long time. We attend a lot of community events, including the Bangkok .NET meetup, which I'm heavily involved with. But this isn't just limited to Bangkok – there are also events in Chiang Mai, and I'm doing a talk at a tech event in Chonburi next month. When I first arrived in Bangkok many years ago, you'd struggle to find one tech meetup. Tech companies were very closed in and worried about sharing knowledge. Over the last ten to fifteen years, it's gone in the opposite direction, and the community is now exploding with resources and events. It's an exciting time to be in Thailand and Bangkok."
The supportive community and affordable quality of living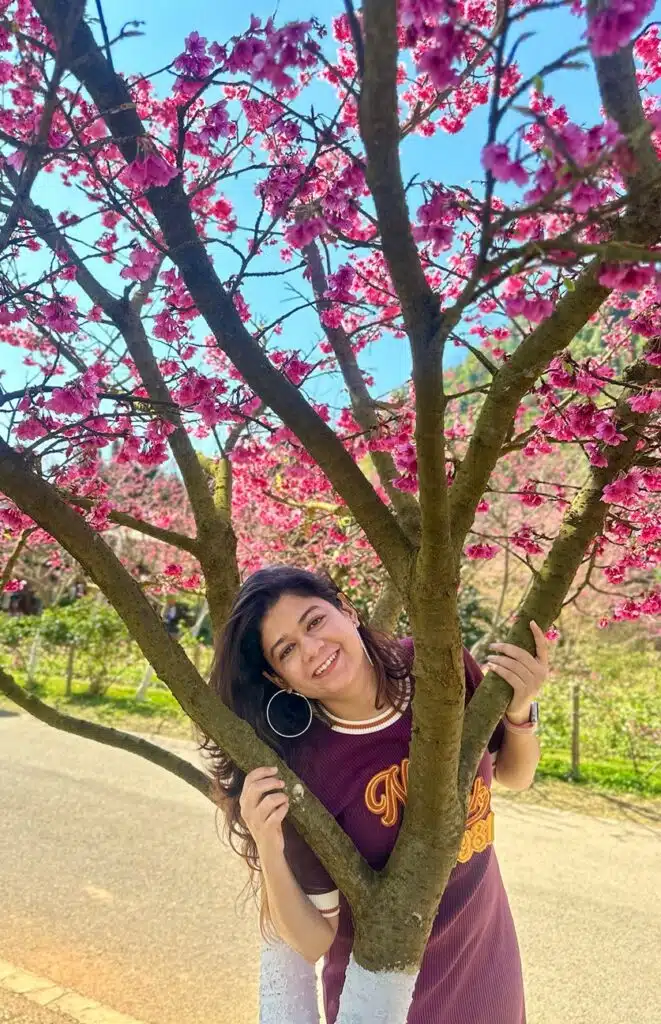 Falaknaaz Shaikh (Associate Engineering Manager, Fintech)
From India
Joined Agoda in 2017
"Relocating to a different country can pose many challenges, like adapting to a new culture, facing language barriers, and dealing with varying styles of work. Still, Agoda provided me with a wealth of resources to help employees smoothly transition into their new surroundings. Company-provided courses in Thai, the guidance and advice offered by colleagues who underwent similar transitions, and Agoda's inclusive approach towards cultural diversity helped me to settle into Thailand. This support also extended to orientation sessions, local guide materials, and access to a community network. I found connection and camaraderie in several employee groups, such as Yogoda, Agodaminton, and Women in Tech. I took part in volunteering activities like river cleanup with other Agodans.
Working in a sea of bright minds has widened my technical capabilities, built my confidence, and taught me to take ownership of my work. The exposure to diverse perspectives and the opportunity to work in a global tech hub like Agoda has accelerated my career. Besides great work, I enjoy the ease of exploring nearby destinations in Thailand and Southeast Asia. I was surprised by Bangkok's rich blend of tradition and modernity, and I love its positive vibes, accessible transportation, affordable standard of living, diverse culture, and hospitable people. Of course, I love Thailand's proximity to my home country of India, which makes it easy for my family to visit and stay connected."
The opportunity to work at scale and travel in the region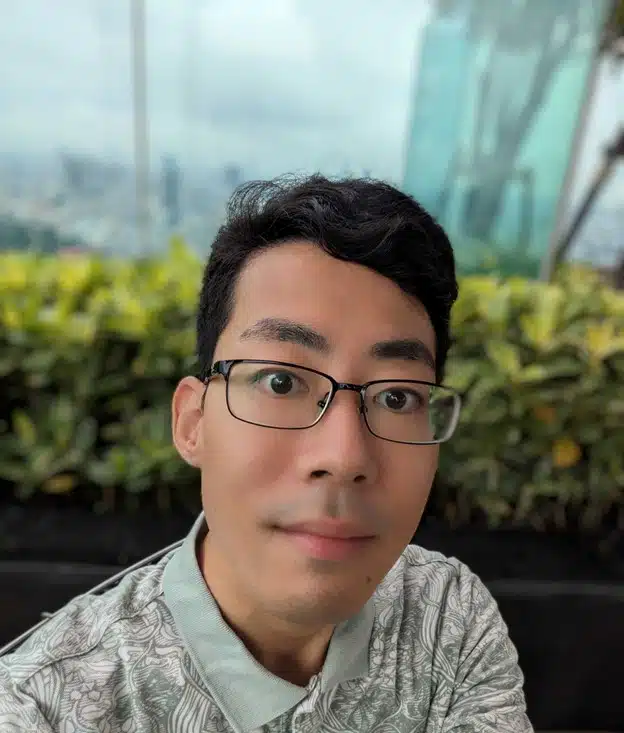 Harunobu Daikoku (Staff Data Engineer, Data Platform team)
From Japan
Joined Agoda in 2022
"As a mid-level software engineer with 5-6 years of experience, working at Agoda has allowed me to collaborate with brilliant minds from all over the world, which has broadened my perspective and significantly boosted my career growth. The scale of our data platform is immense, providing unique challenges and opportunities to work with large data sets and complex systems. Agoda is always at the forefront of technological advancements, so we constantly implement new technologies, such as GPT, to enhance our capabilities and stay ahead of the curve.
Before moving, I was concerned about the potential language barrier. However, I quickly realized that Bangkok is one of the most international cities in Southeast Asia, and English is widely spoken here. Agoda was incredibly supportive throughout the relocation process. They provided comprehensive visa support, ensuring a hassle-free transition from Japan to Bangkok. Additionally, Agoda offers an extensive guide to life in Bangkok through its dedicated website (https://lifeinbangkok.careersatagoda.com). It was an invaluable resource for me, with insights into everything from housing and transportation to local culture and entertainment.
As one of the fastest-growing cities in the region, Bangkok offers a lifestyle with modern comforts and convenience, along with countless local gems. As a travel lover, living here has allowed me to explore my favorite region. For tech professionals contemplating a move to Bangkok, my advice is to embrace the opportunity. At Agoda, you'll be part of an innovative environment that encourages the exploration of new technologies and offers the chance to work on large-scale systems. The company's diverse team of experts provides a rich learning ground and an opportunity to collaborate with some of the brightest minds in the industry."
Ready to take the leap and join us in Bangkok? We are hiring!