A year back if you had told us the story of a couple who decided to move to another job, not within a city, but to another country, and in the middle of a pandemic, we'd have had a tough time believing you.
Now, if you had told us that that couple would be us, we'd have seriously brushed this off as a joke. But as with all things in life, this is exactly what happened.
Here is our story of relocating to Bangkok from Bengaluru to start a job with Agoda as full-stack engineers in the technology team.
But first, let us give you some quick background.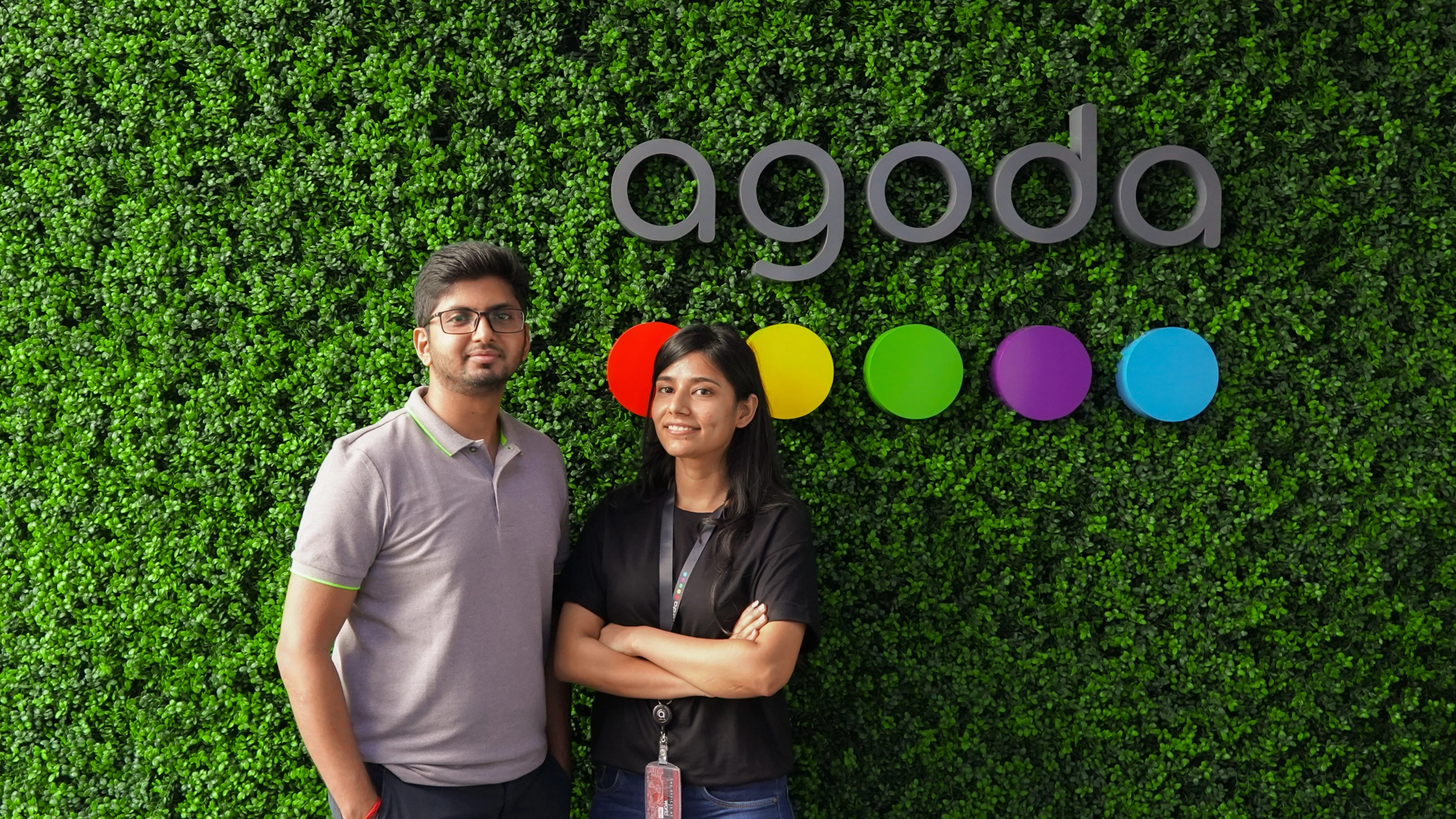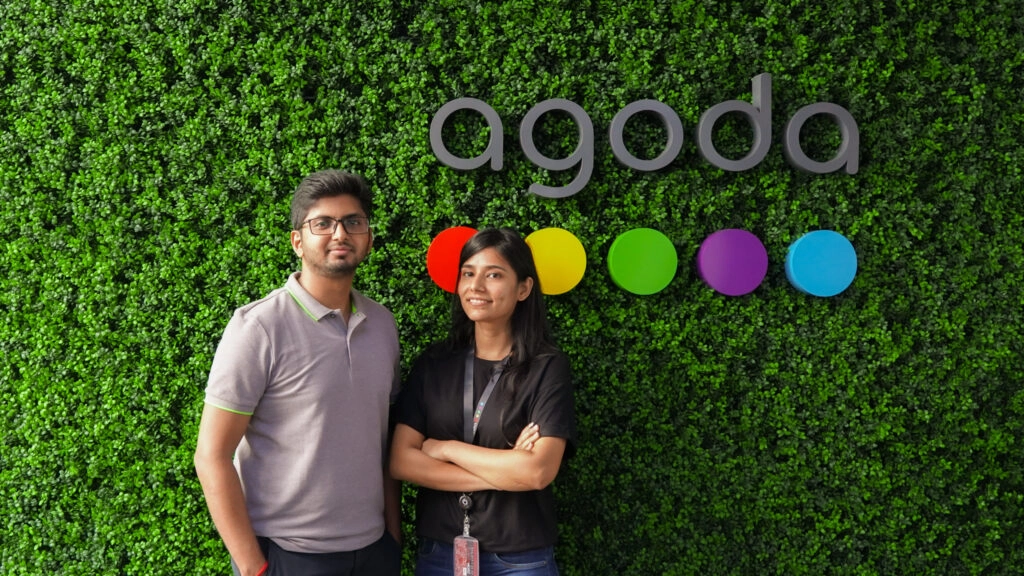 Amitash and Anjali
We are
f
ull-stack
engineers from India
We are Amitash and Anjali — a young couple from India both working as software engineers for the last 6 years. We really enjoy what we do, and more than that we love working with a team that moves fast and trusts people to contribute better, instead of throwing them around.
So, when Reeka from the technology recruitment team approached Amitash, he got excited. I (Anjali) was a software engineer at Microsoft at that time and as I read more about Agoda, I felt that this could be a company I want to be a part of as well. So, we both decided to pursue this as an opportunity.
We had heard about Agoda, but it is only when we discovered the tech stack, went through a detailed JD, and saw what it is like to work at Agoda that we understood the real scale at which the company operates.
Both of us do not want to be confined to a fixed tech stack as it stagnates an engineer's growth.
So, it was amazing to see that Agoda not only uses the latest, but also actively invests in tech that can help achieve long-term goals. After a few weeks of chat and interviews, both of us got through the rounds and sealed our move to Bangkok.
But then COVID-19 rocked the world and in a matter of days, our lives changed completely.
We thought we'd have to let go of this opportunity
We were hired in February of 2020, just a month short of the world's biggest lockdown in India. On top of this, we had left our jobs and taken a new one in an industry that was severely impacted.
All of this made us extremely anxious. What happens next? Will we able to move? What happens if travel is blocked for the entire year? How does it impact our role at Agoda?
For a while, it did not look like things were working. The borders were sealed. Movement across the nation came to a halt and international travel was shut down.
We thought we'd have to let go of the opportunity given the circumstances kept getting tougher. However, we decided to stick through and started working remotely.
You will not be left out
Both of us love working remotely — in the quiet corner of our house, zoned in and coding. There is nothing like it. At the same time, we had been missing all the team interactions and being closer to the action.
We were grateful that while we worked remote, everything — right from documentation of the movement to any guideline related to it, was all sorted out.
We could feel a hint of Agoda in every small gesture, every process we went through for our move.
All this helped us do what we do best: code.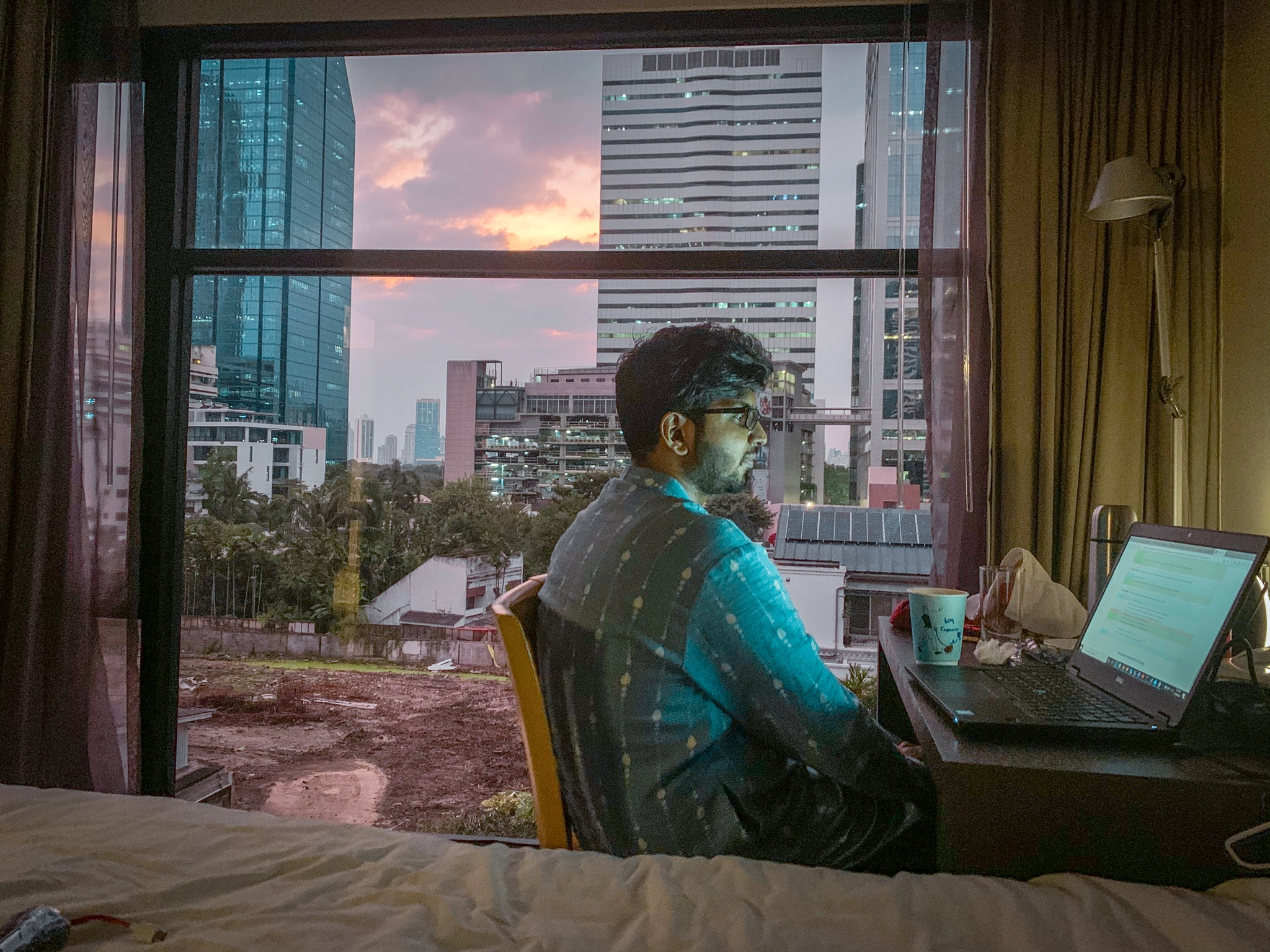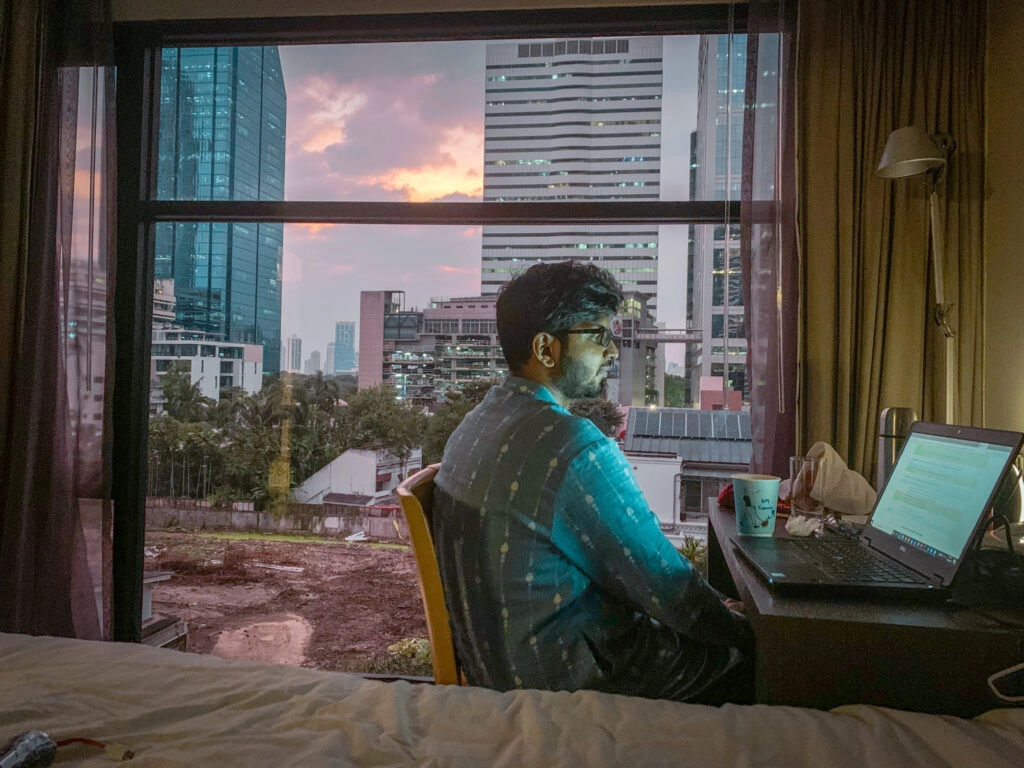 See, when you decide to move to a new country — and in a pandemic — there are questions, concerns, and obvious doubts. It all comes bundled in a way that can affect the way you work and approach your everyday life.
What helped us was that there is a team that we could trust for everything. At every step, it always counts to have a sense of trust in the people you work with, and to know that no matter how delayed things could get, you will not be left out.
For us, this was incredibly reassuring.
Going the extra mile
If you ask for support in the right way, people in general are incredibly helpful and open, and sometimes they will even go out of their way to help you. For example, when we were in our mandatory 14-day quarantine, we had psychological safety that we could reach out to a team, ask questions — even the otherwise obvious ones — and not be judged.
Even after we were out of quarantine, our condo/apartment hunting in Bangkok was without obstacles — thanks to our colleagues. At every stage we could feel a big difference between working at the Agoda office and working remotely.
Life in Bangkok as techie
s
Bangkok is a fantastic city. The people are incredibly polite and warm. Plus, we have a multicultural and truly international team.
Everywhere we go, there is a sense of respect for each other's work. At work, we move fast, we huddle, we discuss our points, we plan what is best for org, we chart out what is best for the Agoda product — all of this and more while leaving our egos on the table.
Most importantly, the work is diverse so as we like, we are not forced to work in a particular field. You are open to work on any tech if you can back it up with data.
Developers can propose what they want to work on, and they give the flexibility to choose their own KPIs. This culture is incredibly liberating (and rewarding). We have realized that "Do it this way or that way" is not the way of life at Agoda. You can do anything if you can support it with data.
For us, that itself made our relocation from India to Thailand worth it.
Ready to take the leap and pursue your next challenge in career? Join our Tech team.
Featured Jobs
At this moment we have 47 jobs you might be interested in.
View more jobs