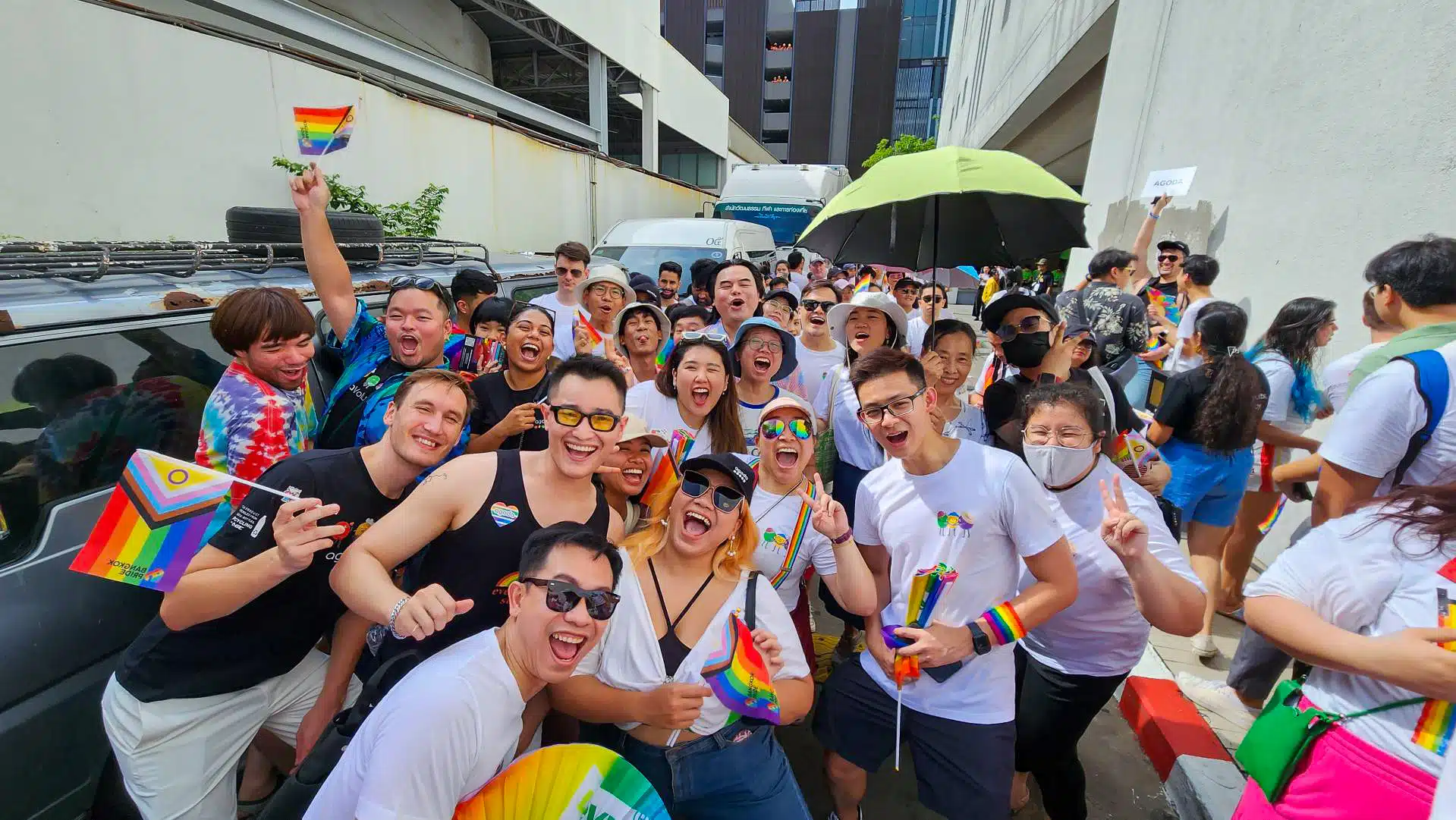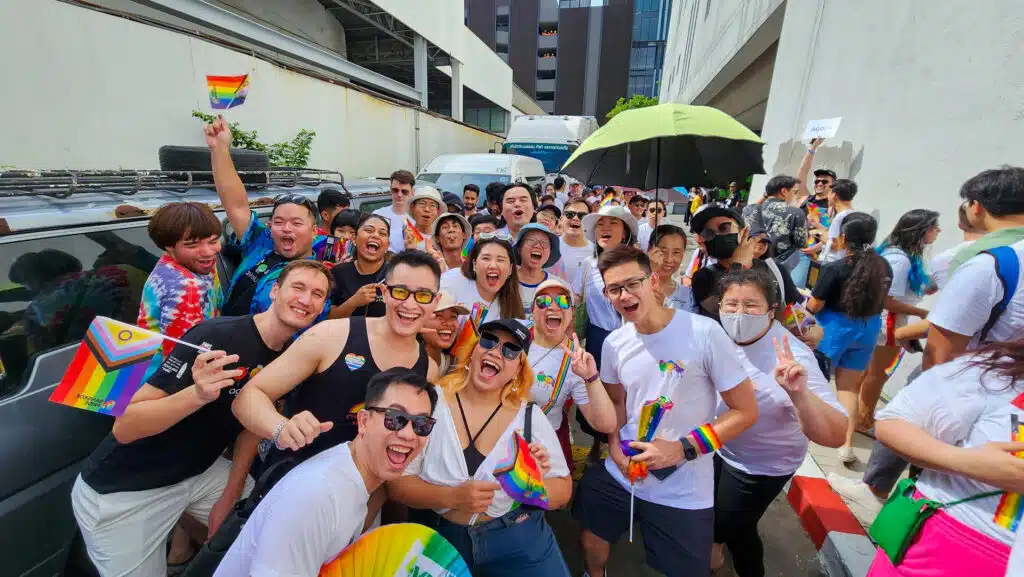 Pride Month is both a time to look back and to look ahead. As we celebrate and honor the LGBTQ+ community this June, it's a much-needed moment to reflect on the progress that has been made, as well as the work that lies before us. Historically, our company has embraced diversity and strived to be a safe space for the LGBTQ+ community, but this year marks a truly exciting new beginning and one we couldn't be prouder of.
In May, we launched Agoda Pride, the company's official Employee Resource Group (ERG) for LGBTQ+ members, allies, and advocates. The ERG has a leadership board made up of volunteers and stands for community-building and advocacy, with a vision of creating a safe environment where LGBTQ+ employees and allies can thrive and bring their authentic selves to work. Previously, our company's LGBTQ+ community gathered together as Agoda Colors, a life group alongside activities like badminton and yoga. Moving into the space of an ERG supported by the Diversity, Equity, and Inclusion Council means we have the resources, manpower, and support to effect even greater change.
With June just around the corner, the ERG hit the ground running in its first 4 weeks, immediately planning a full month's worth of programming for Pride. Agoda Pride's events are always open to members of the community, advocates, and allies, and we welcome anyone who would like to join us with open arms.
Here's how it all came together!
Showing up for our community
Here's an exciting milestone: Agoda Pride's first volunteer day! On May 17th, the International Day Against Homophobia, Biphobia, and Transphobia, we partnered with APCOM Thailand, an incredible non-profit working to improve the health and rights of LGBTQ+ individuals across Asia and the Pacific. We gave back to our local community by packing party safety kits and taking part in a workshop on sexual orientation, gender identity, and expression. Our volunteers put together nearly 800 kits in total to be distributed by TestBKK!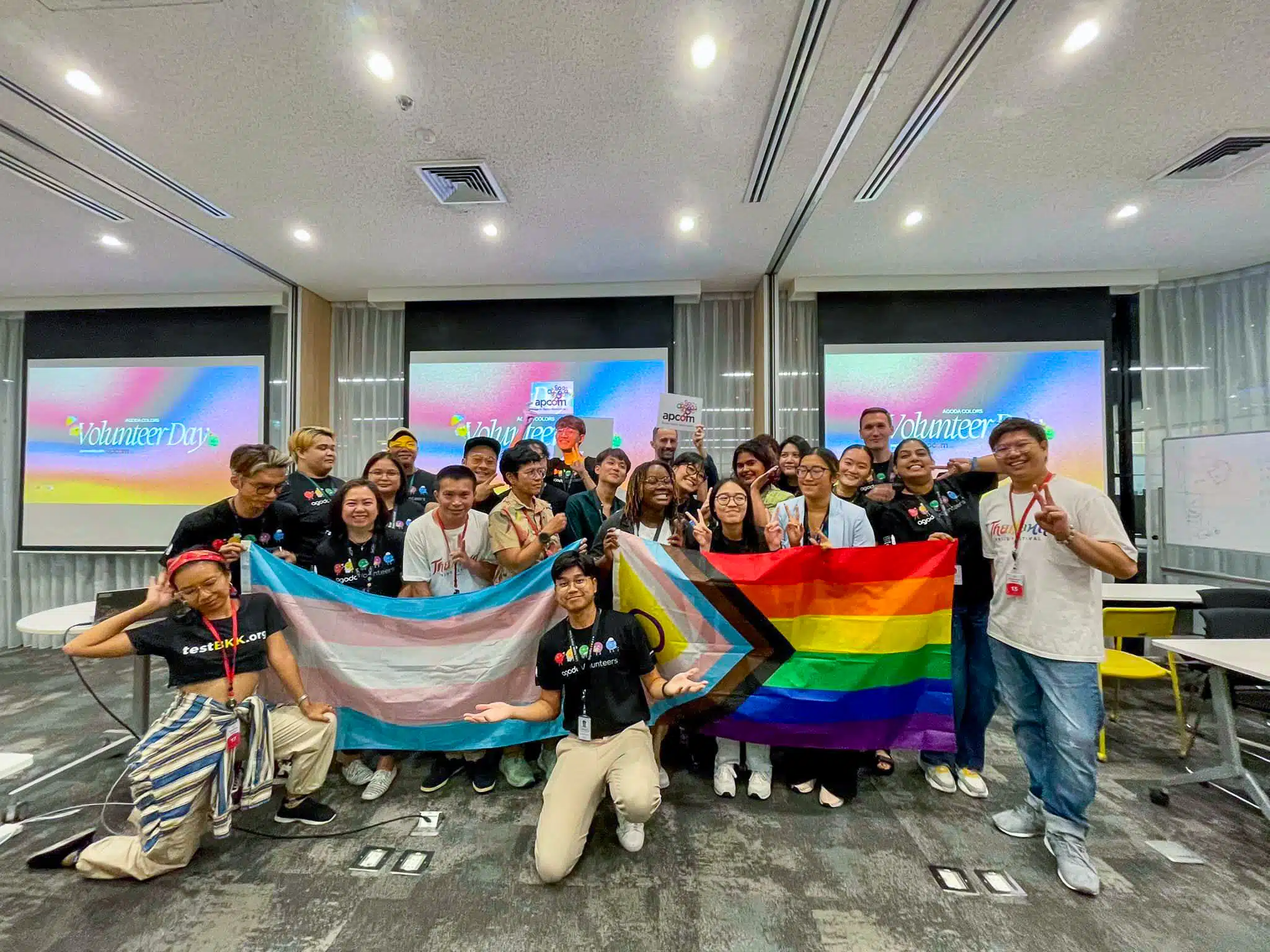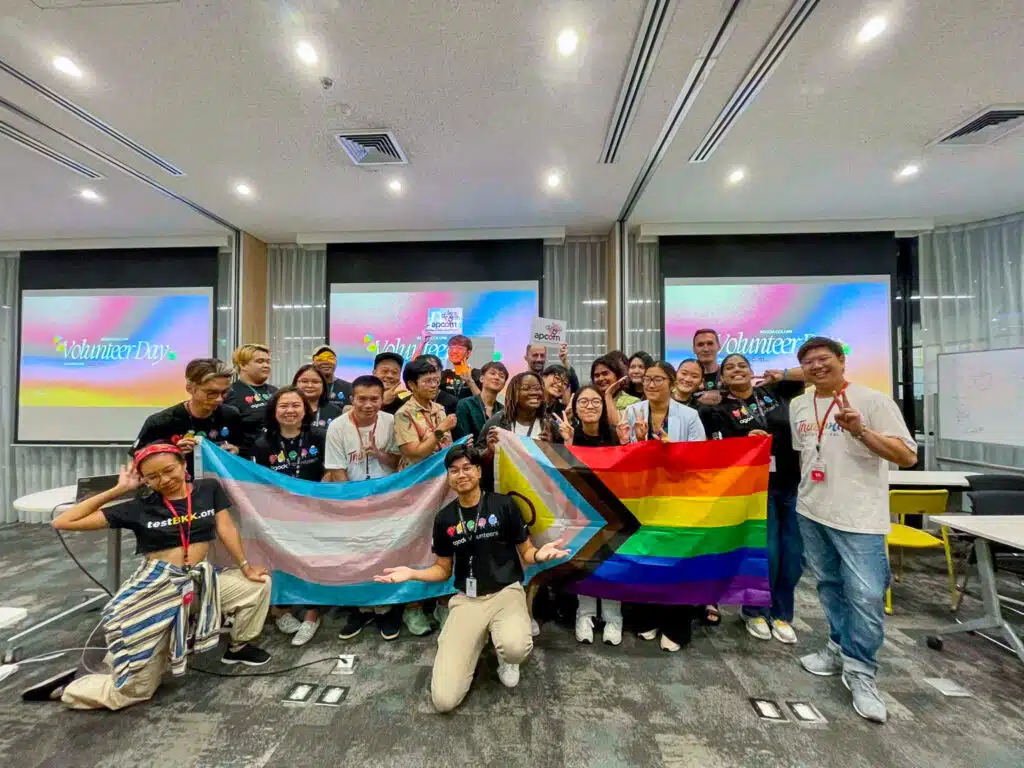 Destigmatizing LGBTQ+ healthcare
In the run-up to Pride Month, Agoda Pride hosted an educational session in partnership with Bumrungrad Hospital's Pride Clinic to provide vital information on the prevention and treatment of HIV and STIs, and to raise awareness of the barriers faced by the LGBTQ+ community in accessing this critically important care. We were lucky to have Dr. Bentawich Surasartpisal as our guest speaker for this event, educating both our community and allies on these critical issues.
Taking part in Bangkok Pride  
2022 saw Bangkok hosting its first Pride parade in 16 years, a long-awaited milestone for the Thai LGBTQ+ community. This year, the Bangkok Pride parade made its return on June 4th, and Agoda Pride joined over 50,000 supporters in honoring acceptance, inclusivity, and progress.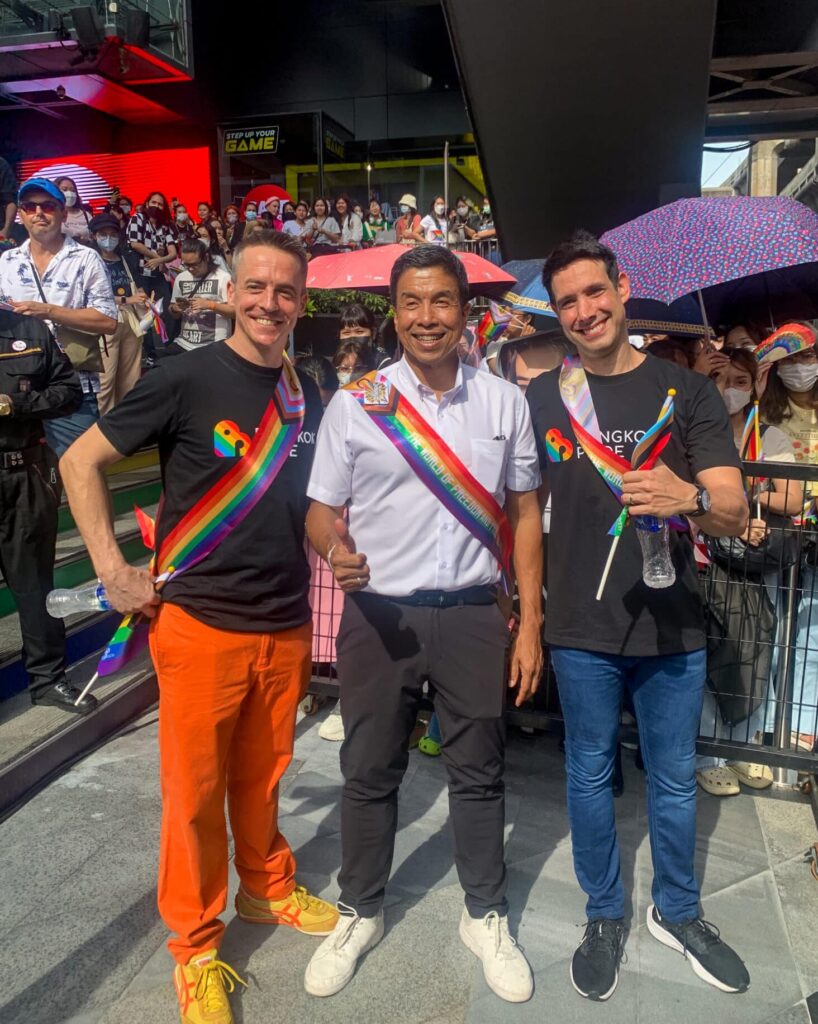 Agodans walked in solidarity from National Stadium to CentralWorld, including our CEO Omri Morgenshtern, who showed up in support. Hosted by the community organization  Naruemit Pride and the Bangkok Metropolitan Administration (BMA), the parade was a joyful celebration of the community and an urgent call for continued advocacy and change.

Testing our Pride knowledge
Quiz Night is a beloved tradition at Agoda, so we put a special twist on this fan-favorite event by hosting a Pride-themed Quiz Night in collaboration with the Agoda Quiz group. As always, there were various trivia categories for everyone to puzzle over, along with an LGBTQ+ section in honor of Pride Month.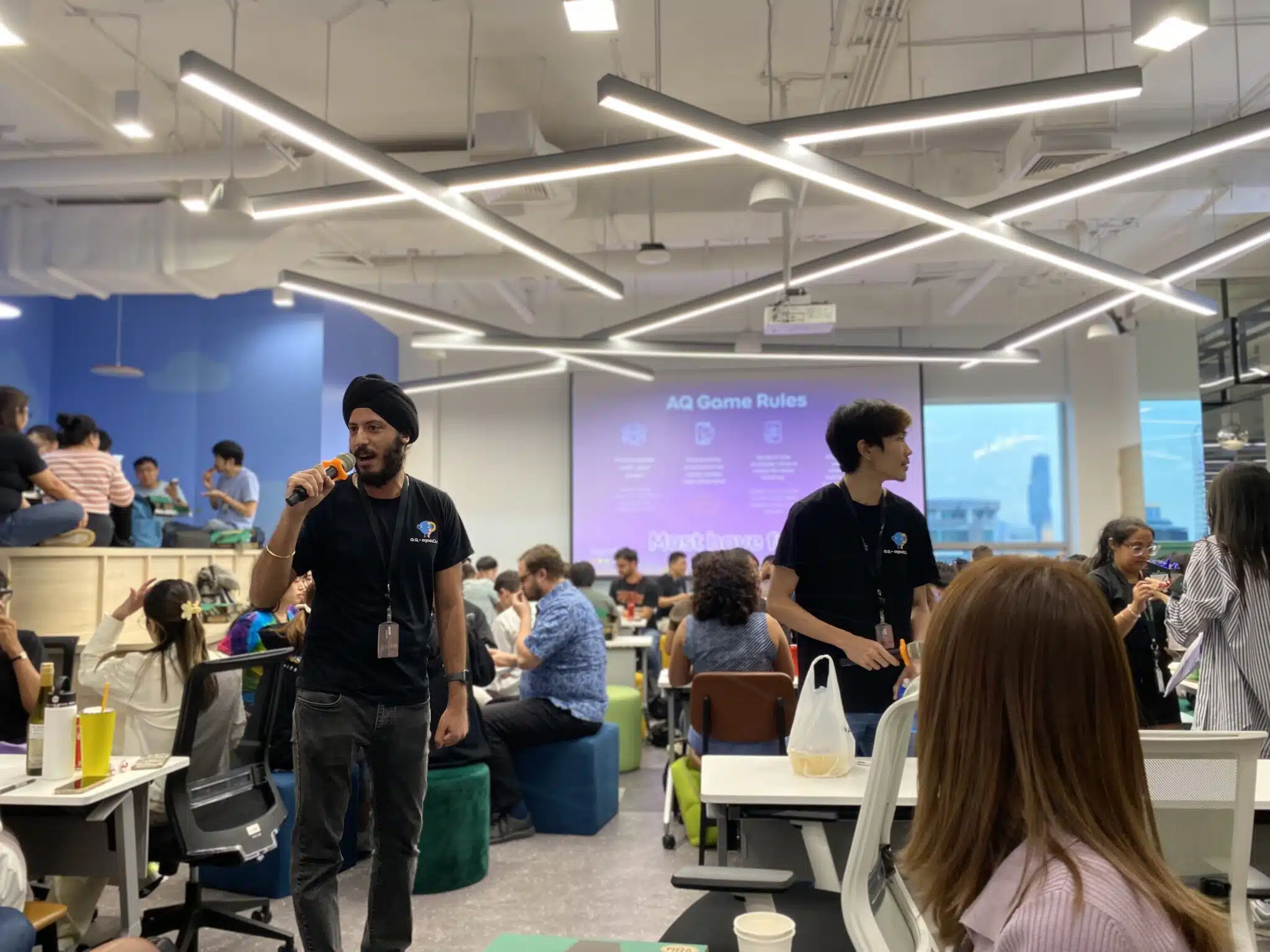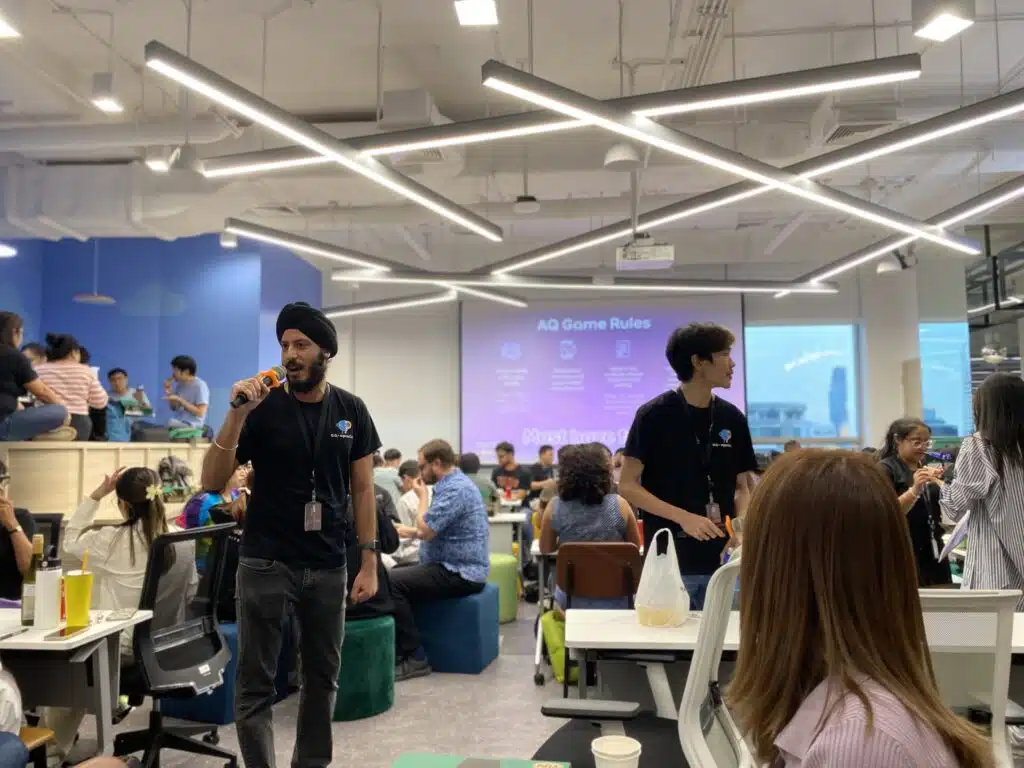 Creating a space for connection and learning
Next up for Agoda Pride was a discussion panel titled "Learn the ABCs of the LGBTQ+ Community", an opportunity to deepen our understanding of LGBTQ+ experiences and what it means to celebrate Pride in 2023. In the spirit of inclusivity, we hosted the panel in a hybrid format so that Agodans worldwide could tune in to be part of this discussion, and even a tear or two was shed. Our panelists shared their stories from across the spectrum with great empathy and vulnerability, offering advice on coming out, found family, and standing up to ignorance in the workplace.
Wrapping up the month with a celebration
We rounded things off with a rooftop Pride Social celebrating love, equality, and freedom during the last week of June. Hosted at Smalls, a funky jazz bar and well-loved gathering spot for the Bangkok queer community, it was the perfect time for the Agoda Pride community to come together and toast to a brilliant Pride Month. This was also Agoda's first in-person LGBTQ+ social since the pandemic, making it all the more momentous. As one attendee shared, "The safe haven that this community represents is not something that I could not have imagined even a year ago, coming from my home country."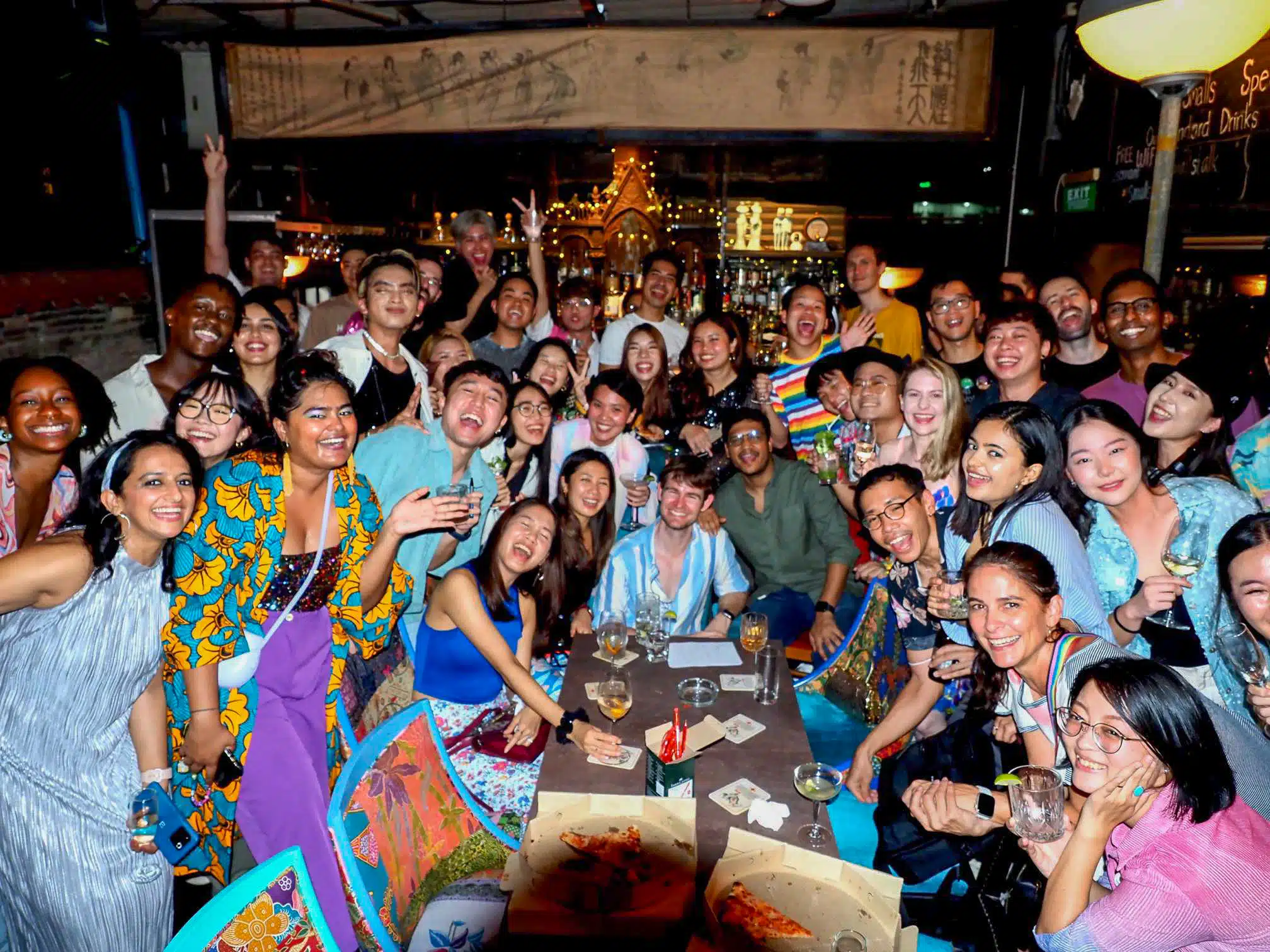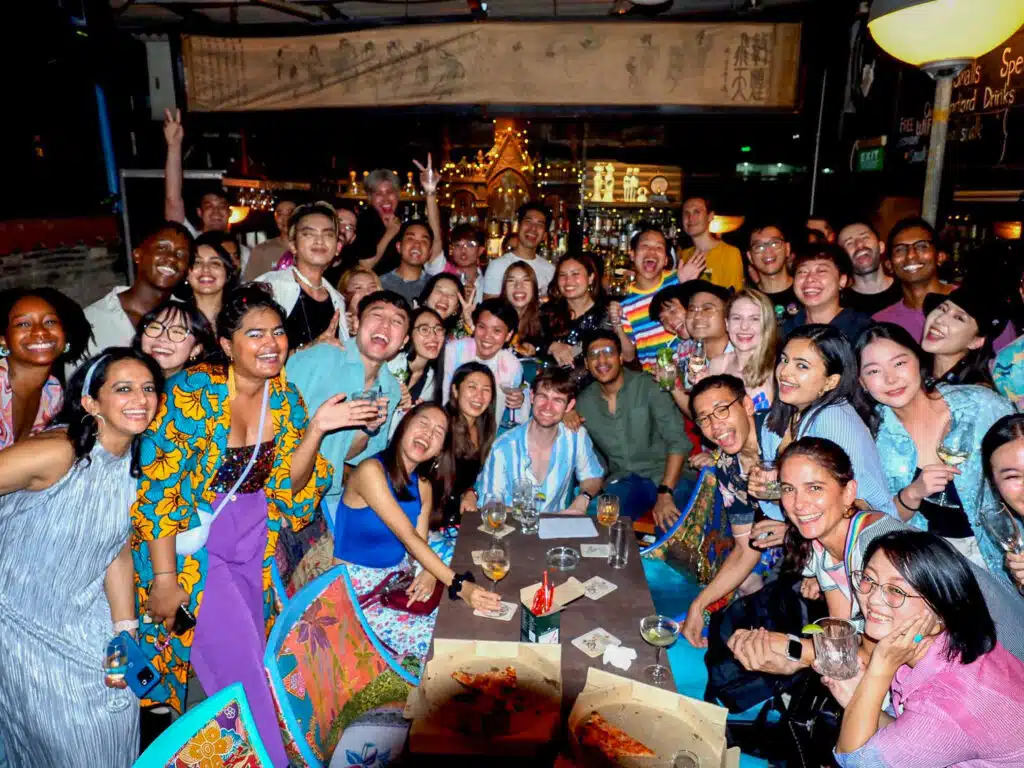 This is just the beginning for Agoda Pride, and with everything the ERG has achieved so far, we know there are incredible things to come – Pride, after all, is something that we celebrate all year long. 
Agoda strives to create a safe, welcoming environment for all employees. If you're interested in joining us, we're hiring!