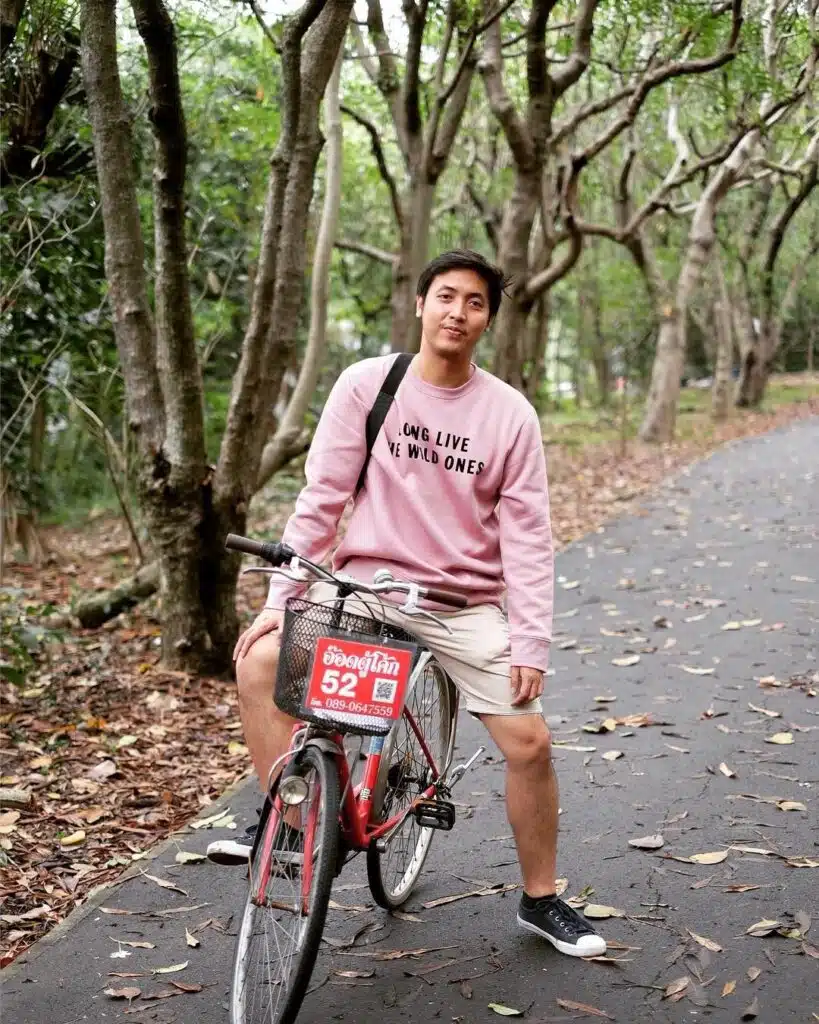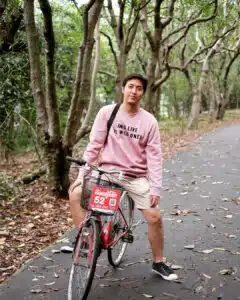 Michael Abadi Santoso first joined Agoda in 2020 and quickly thrived within our collaborative, data-driven culture. Today, he is a Senior Software Engineer living and working in Thailand. We sat down with Michael to hear his perspective on life in Bangkok and what makes Agoda the perfect company for him.
Can you tell us about your role at Agoda?
As a Senior Software Engineer with a focus on iOS programming, my role in Agoda's Design Systems team goes far beyond the realm of ordinary coding. Our team is responsible for shaping the visual language of Agoda's digital presence, working to construct an aesthetically pleasing and functional design across the entire codebase. I don't just code for iOS; my remit extends to a broad spectrum of challenges, from streamlining design workflows and configuring icon usage to improving localization processes and accessibility. The diversity of tasks I undertake, which range from high-level component design to the practical management of workflows, adds a compelling layer of complexity to my role. Even venturing into script and non-iOS programming to problem-solve for all front-end platforms in our design system underscores the variety of challenges I face daily at Agoda.
(To learn more about Michael's work, check out this post he wrote for the Agoda Engineering Medium blog!)
What drew you to Agoda? What makes us different from other companies?
Agoda stands out in the crowd because of its remarkable commitment to diversity and nurturing a wide range of skills and talents. The culture here encourages collaboration and collective growth. When I initially joined Agoda, I was captivated by this spirit of mutual support and teamwork. After a stint in Europe, I felt a persistent pull back to Agoda, missing the nurturing environment where each individual's ideas are valued and considered as long as they are substantiated with data. This blend of a data-centric yet product-oriented approach, where consumer needs are placed above everything else, drew me back to Agoda. Here, we don't just preach about being data-driven – it's deeply ingrained in our everyday processes. Even the smallest piece of code that could impact the user experience is meticulously examined and tested to ensure optimal performance.
You've been in Bangkok for several years. What has kept you here?
Bangkok is more than just a city I work in – it's my second home. From my initial arrival in 2016, I was welcomed with open arms by this vibrant city and its people, and I've built a family here with my wife and son. My journey with Agoda in this city has been nothing short of a fulfilling adventure. Bangkok's irresistible charm, its bustling streets filled with scrumptious food, its wonderful people, its diversity and tolerance, and its picturesque locales like Bang Krachao – all of these things make it the perfect place to live and work. Even beyond the city limits, there is so much to explore and appreciate in Thailand.
If you're feeling the pull to relocate to Bangkok and start your best tech career journey, join us!

Featured Jobs
At this moment we have 2 jobs you might be interested in.

View more jobs