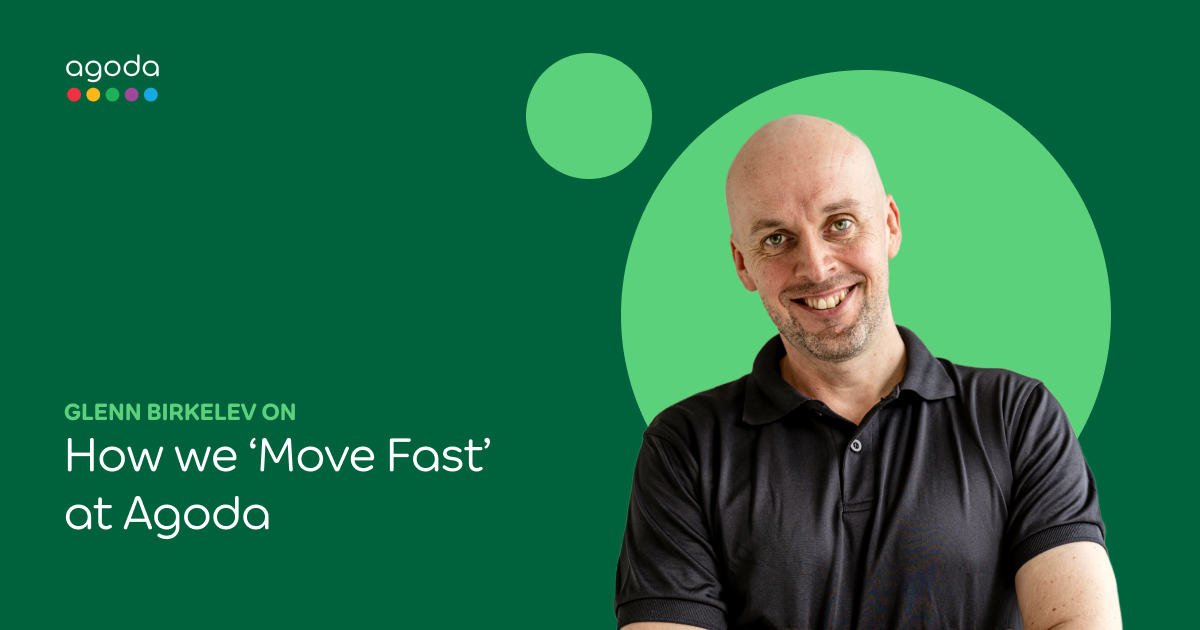 "Instead of one big decision, we have 100+ micro experiments running simultaneously at any given time, across departments. That means we don't have to get into several months of planning and discussion before putting a large-scale project into motion. And that allows us to move fast."
When Glenn Birkelev joined Agoda as Head of Customer Service Delivery for English and Southeast Asia in 2021, he noticed the Agoda culture right away. "Every colleague I work with seems to embody the 'Move Fast' value. Everyone welcomes failing fast and learning fast. My colleagues want feedback and data points to learn faster and get better. At Agoda, it's not that some move fast, but that most move fast."
In this blog post, he shares what Move Fast has come to mean for him and how he embraces it at Agoda.
Moving Fast = Taking the Risk to Fail Fast
Moving fast is not just about delivering things faster; it's also about embracing experimentation and providing a safe environment to fail, so we build a natural capability to learn and adapt quickly to the changing environment around us.
Whenever a newly discovered need or project arises in our company, we do not discuss it for several months before we start doing something about it. We come up with micro-decisions or experiments that we can test and learn from, always based on data.
This 'start-up' mentality in a mature, established setting is the key to our moving fast. We test, learn and monitor data as we go along. That way, we cover a lot more ground in a shorter period of time, and our end product still results in a large-scale change.
In a way, moving fast can also mean failing fast. However, as soon as we fail, we absorb that knowledge, enhance our hypothesis and move on to better things.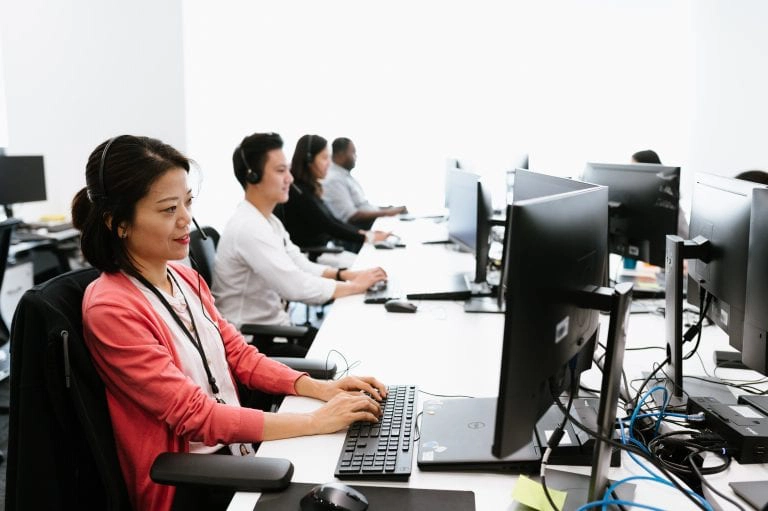 Moving Fast in Customer Services
One big challenge is balancing all these experiments to move fast and taking time to make it right. We know computers can process multiple experiments and hypotheses simultaneously, which is fine when we run experiments on our front-end systems. Customers can digest the minor changes made to our storefront because they do not have to do the same exercise 50 times per day.
However, when it comes to experimenting with the work tools and processes of the customer support teams, it is a slightly different scenario. We work internally to narrow down and prioritize a few primary experiments per quarter in our department, to ensure our teams can focus and deliver well.
I could see the impact of our constantly moving fast very clearly when the vaccination drive happened in Thailand and Malaysia. The vaccination appointments were given with two days of notice. When suddenly 20% of our staff base would be out getting vaccinated in the same week, we had to quickly plan around that to make sure we'd still have people supporting our customers, taking back up from other regions where we could call in support. That all needed to be done pretty much immediately.
Although this situation was not unique to Agoda, I think we're just more used to the whole moving fast methodology. We're definitely more agile as an organization to deal with these things as they come along, and we are better prepared.
Move Fast, Grow Even Faster
For me, the whole "Move Fast" methodology means that we're learning fast, and that's something we shouldn't underestimate. I am a firm believer that people can now absorb change a lot quicker than we previously did. Just think about the changes we have to deal with every single day, since the pandemic. We are constantly adapting to change in our personal lives, to new technology that's being thrown at us. And if you're open to learning from these changes, you'll learn a lot, and fast.
In Agoda, that is the reality. Growth here is significantly quicker than any other organization I've been in. Development is highly encouraged, and it's supported. We have customer service agents who are given the opportunity to take part in many different types of projects, such as User Acceptance Tests and agents system designs, to mention a couple.
We have people being seconded into different roles and trying out different roles for a couple of months at a time, thereby gaining new skills. Then they come back, and they bring all that new learning with them to perform even better in their original role.
It's also because of this dynamic that you don't have to wait three or four years to look for a promotion opportunity or a lateral move, since you can get so much exposure, so quickly. In the end, one of the most valuable consequences of "Moving Fast" is not how quickly we develop our tools and perfect our craft, but how we help develop and raise our own people.
Move Fast is one of Agoda's core values. If the way we move fast to tackle problems excites you, join us to make an impact. Learn about our Customer Experience Group.