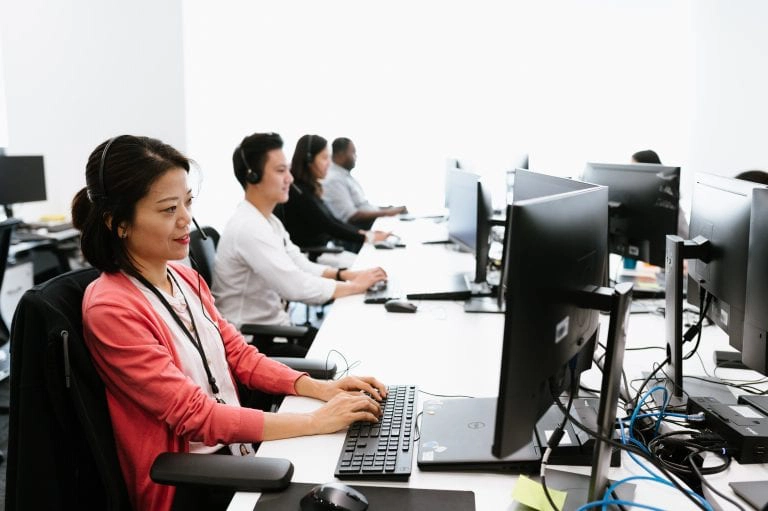 Just like our customers, we're travel lovers ourselves. We understand the frustration of having to cancel or postpone a well- and long-planned trip, and many of us also had to go through the same process of dealing with travel cancellations and getting refunds.
Our Customer Experience Group have been working tirelessly to provide timely services despite the overwhelming demand. Here is a glimpse of what was going on behind the scenes with operations, process development and technology.
All hands on deck
"At peak, we had 20 times the average 2019 email queue size (and 2019 was busy!)"
"Over the peak of COVID-19 related workload, there was unprecedented collaboration between teams in our Customer Experience Group department," said Daniel Edwards, Senior Director, Global Customer Service Operations. "Our various language teams took turn to support one another, be it when over 20K emails sent to non-English teams were identified with English language and re-routed to our English language teams for faster service, or when non-English teams supported 45% of emails when English language teams were managing peak volumes in March."
Besides collaborations within Customer Service teams, our Accommodation Service Team (AST)—whose job normally is to serve accommodation partners—also supported Customer Service teams by helping follow up with hotels about waiver requests. Within two weeks, AST staff helped resolve more than 10K bookings. Former frontline staff, whose current roles include team management, learning and development, quality assurance and more, also lent their hands.
Cross-team collaborations to speed up processes
Usually, to apply fee waivers to booking cancellations, our Customer Service agents have to make a call to suppliers and get their decisions — whether they're accommodation partners or travel agent partners. That naturally affects how fast we can provide service to our customers.
"For every call we make to one of our travel agency partners' customer support, we wait on average six minutes," said Prawee Nonthapun, Project Manager, as an example of the time we can save for every contact reduced.
With the aim to reduce outbound contact to suppliers and lessen the time taken to serve our customers, our Strategic Projects and Partnership team worked closely with our Partner Services team and partner travel agencies to streamline the process. By developing processes that include sharing waiver information, setting alignment on conditions like force majeure and natural disasters, and launching a new self-service portal for B2B bookings, we've been able to save service time for over 100K bookings and cut down thousands of hours of outbound contacts.
Innovating and setting up new tools
As a tech company, we usually build solutions in the form of technology. While our frontline staff handle direct contacts, our tech team constantly develops tools to make sure we're doing so efficiently.
On the consumer touchpoints, we've enabled more self-service capabilities, implemented new interactive voice response messaging for callers, created new app and website messaging, and automated email responses—all while also being proactive in reaching out to long-waiting customers to provide updates for fee waivers.
Meanwhile backstage, Covidia was introduced as the simplest, most comprehensive solution for our Customer Experience agents. "You enter a booking ID and it tells you what to do," shared Philip Leenders, Associate Director of Tools and Technology, on the idea behind the solution. Taking its name from the words "COVID" and "encyclopedia," Covidia provides all information needed about cancellation waivers for a booking by a simple booking ID search. Without having to make outbound calls, search keywords, or go through lists of fee waiver scenarios, the tool has helped give our staff confidence in taking the right action to resolve customer cases and saved outbound contact time for over 100K bookings.
Difficult situations are always a test, and this one has Daniel seeing the Customer Experience Group's achievements: "Along with technology solutions, we managed to serve more customers than ever before, recover as quickly as we could, and through the process achieved customer satisfaction scores higher than ever before."
To that, Björn Carlzon, Global Service Delivery Manager, sees communication and agility as the key: "Today we're communicating a lot more than what we've done historically, and we are able to get decisions made much faster than before. We've been able to work extremely quickly and been very agile."
The combination of our products, talented people, and the way we work ensures that we're ready to handle any challenges in the changing landscape of travel, and that we're prepared for tomorrow's unprecedented circumstances.
Follow Agoda Careers on our social channels, visit our Facebook, LinkedIn and Instagram accounts.