2022 was a year of remarkable growth and new learnings for Agoda. Yet amidst all the change, our commitment to giving back to the world and our communities remained as strong as ever. As a travel company, we have a deep appreciation for the incredible people and places around us and a responsibility to take care of them and drive positive change worldwide.  
There are countless ways to make a difference as individuals and as a company. Throughout last year, we strengthened our ongoing partnerships with organizations, championed diverse initiatives, and pitched in to help local communities in need. Education was also a force for good this year. We invested in spreading knowledge to our partners and inspiring our customers to support sustainable travel.
Read on to see what we got up to!
Supporting tourism communities
Knowing by heart the beauty and importance of community-based tourism, we launched a skills-based volunteer program to upskill and boost the capacity of small to mid-sized businesses in Talat Noi, a historic and vibrant tourism community housing several cafés, bars, and local businesses.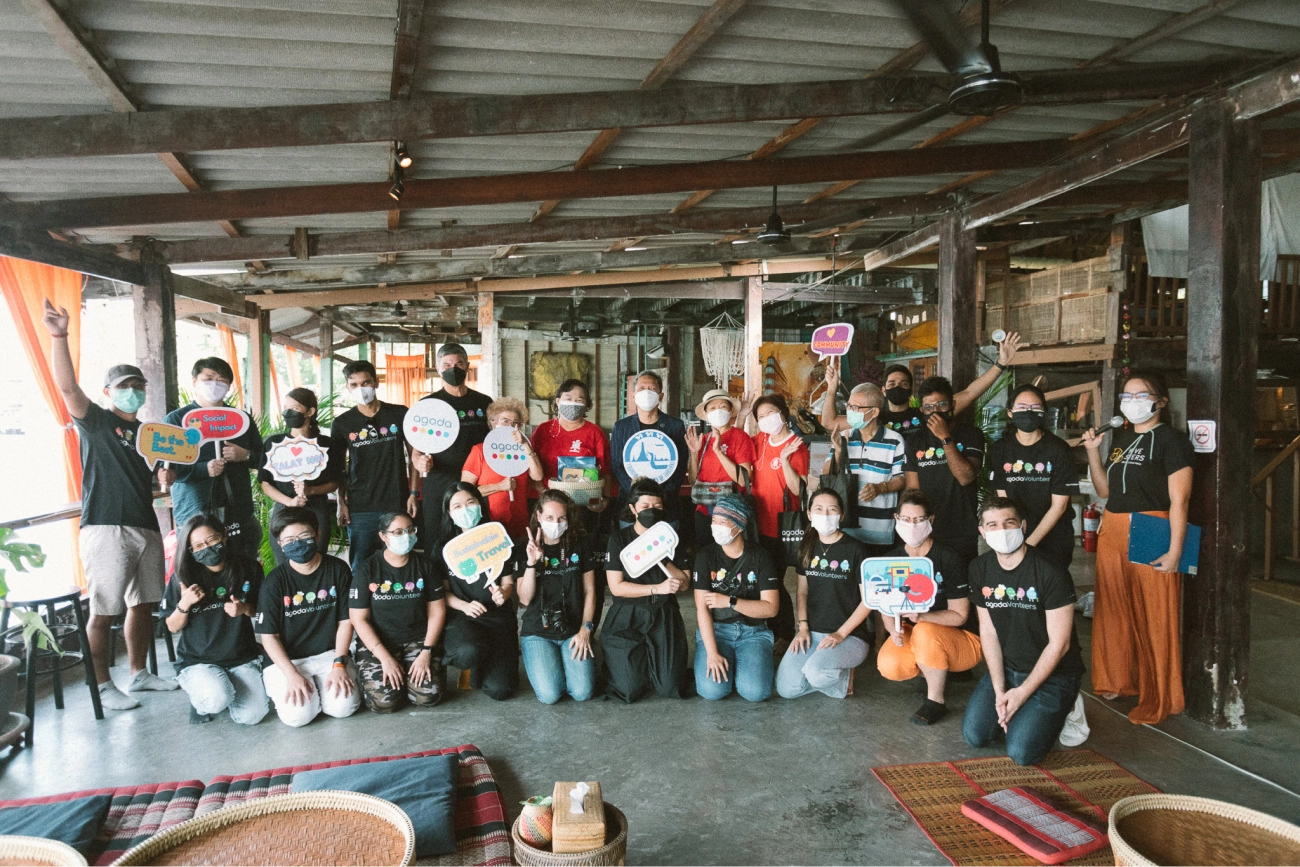 This program offered opportunities for Agodans to share their technology, photography, marketing, and design expertise and support the grassroots tourism industry. It was made possible through partnerships with the Tourism Authority of Thailand (TAT) and Hivesters, an impact travel company.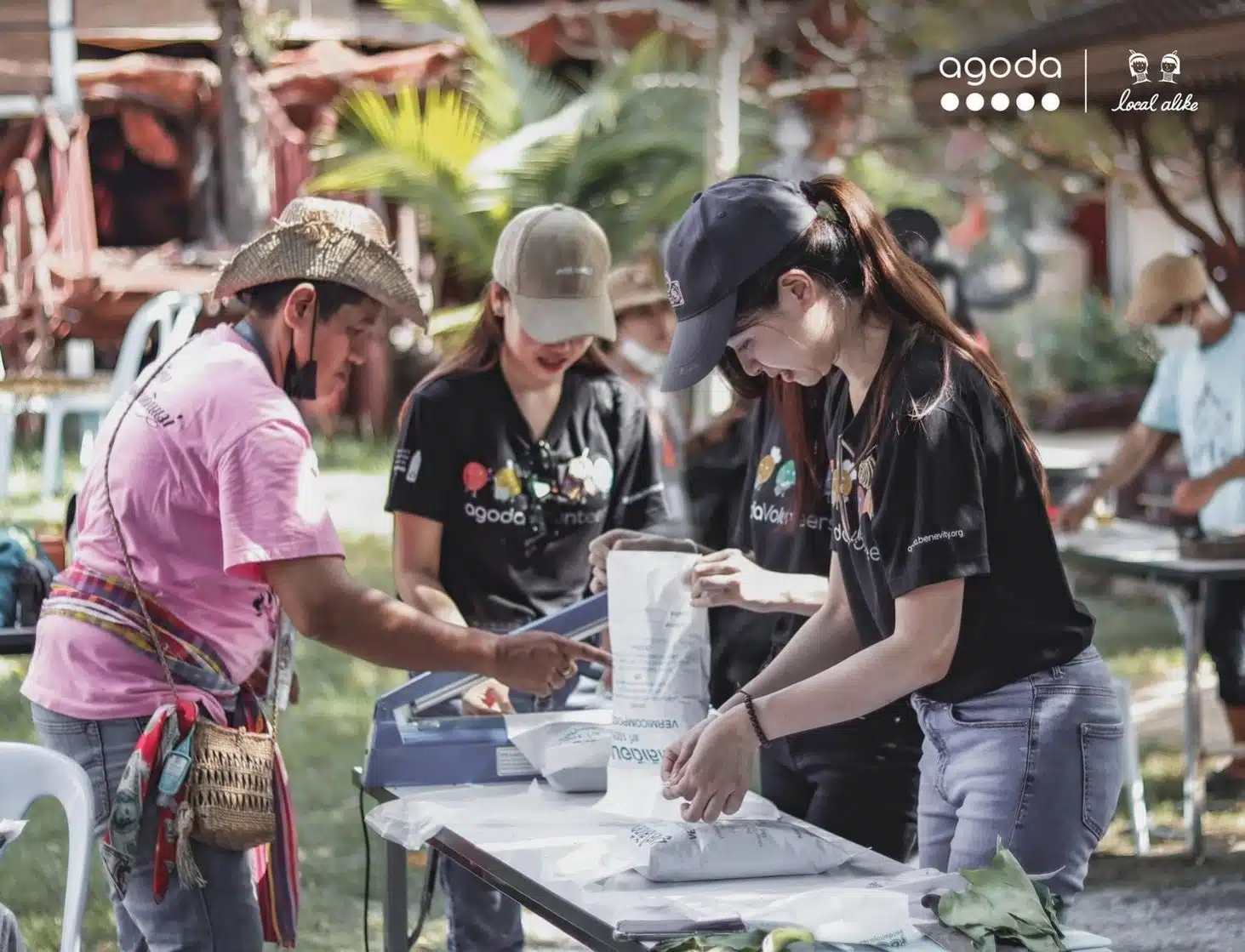 Throughout 2022, we expanded this program to Ban Laem (Suphan Buri) and Bang Kobua (Samut Prakan) with the help of Local Alike, a local community-based tourism platform that connects tourists with people in local communities. This program won us the CSR Excellence Award from the American Chamber of Commerce in Thailand.
Encouraging travel that gives back
Through Agoda's Sustainable Travel Trends Survey 2021, we found that consumers want to travel more sustainably, and that polluted beaches and waterways are among their top concerns. Our CSR & Sustainability and Partner-facing teams took this forward and teamed up with the World Wide Fund for Nature (WWF) to launch the Eco Deals campaign in Australia, Indonesia, Malaysia, Singapore, and the Philippines.  
Through this campaign, travelers can select from various accommodation deals with up to 15% discounts. In turn, Agoda donates $1 for every booking towards local WWF offices' conservation efforts in restoring marine habitats, such as coral reefs and mangroves in Southeast Asia, or protecting wildlife affected by floods in Australia. 
To make sustainable choices easier for everyone, we also introduced the Travel Sustainable program in November 2022. This program enables customers to search for sustainable properties on Agoda, and awards badges to properties that meet certain sustainability standards. Along with our sister brands, we now recognize over 430,000 properties worldwide as of February 2023, making it easy for travelers to find accommodations that align with their values.
Promoting sustainable travel practices
Education is one of our most powerful tools in promoting sustainability. In partnership with the Global Sustainable Tourism Council (GSTC), Agoda provided a sustainable tourism course that equips hoteliers with the knowledge and skills to accelerate their sustainability journeys. Together, we sponsored 80 hoteliers to attend this course in Singapore and Taiwan. We're honored to be the originating travel platform to work on a project of this nature with GSTC and are excited about what lies ahead.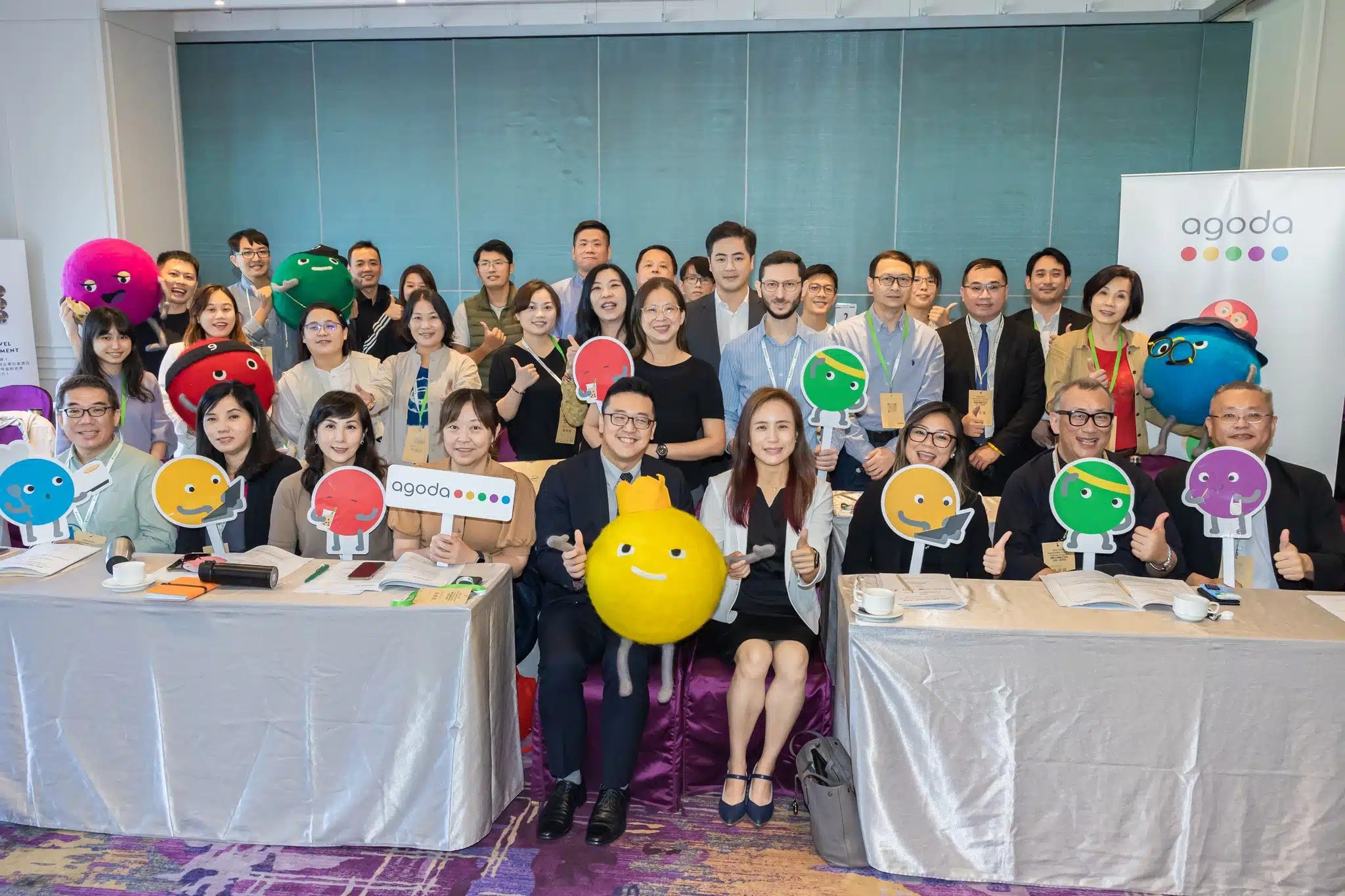 Partnering for positive change
Over the years, we've been lucky to work with many inspiring local organizations. In 2022, we continued these partnerships through several volunteer programs. One such collaboration is with Paper Ranger, a Bangkok-based charity that transforms recycled paper into notebooks for underprivileged children in rural areas. Agodans from across the company got hands-on and produced over 700 notebooks.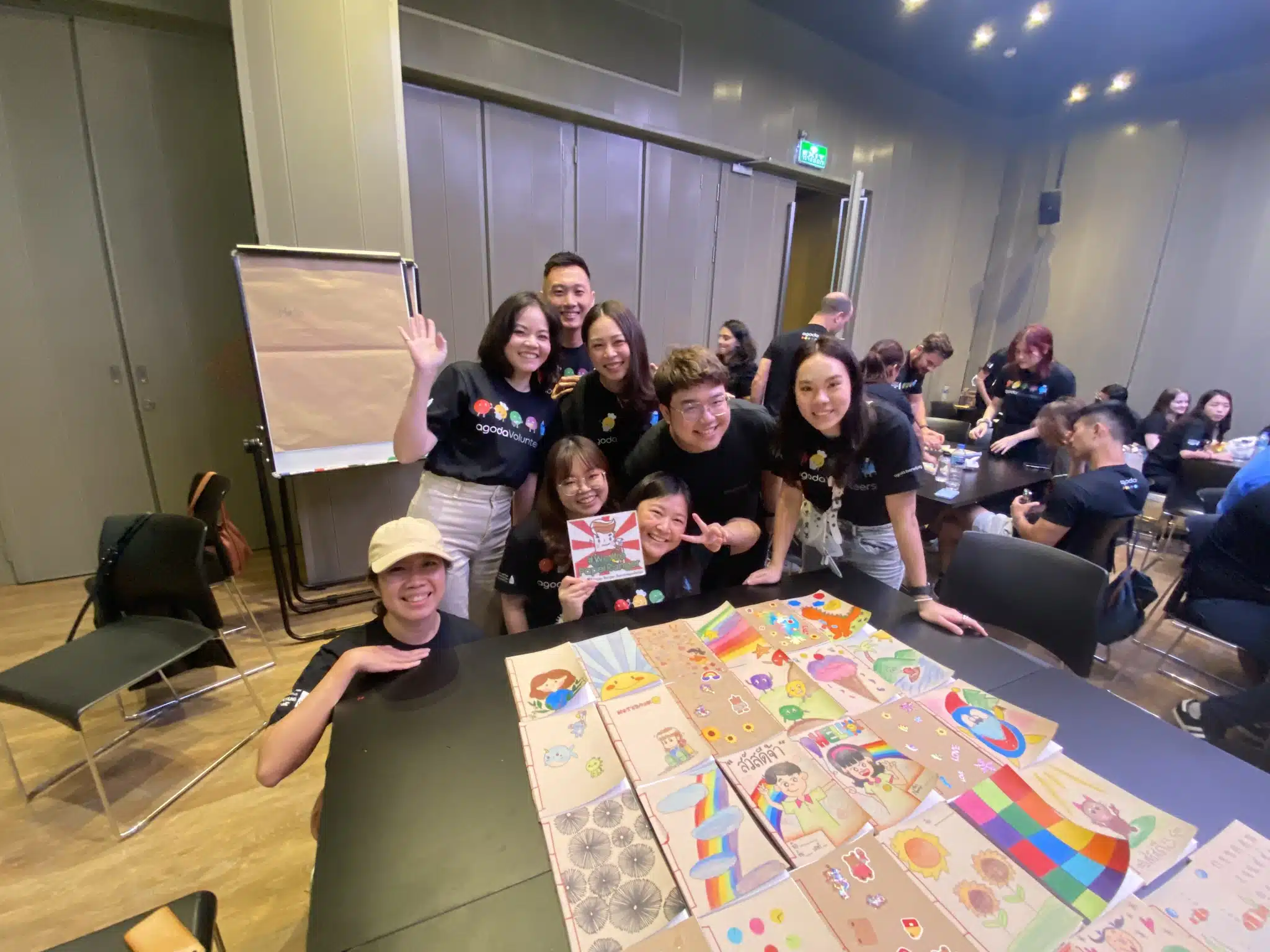 Another long-standing partner is TerraCycle Thai Foundation, which works with the local community to address plastic pollution. Thanks to the collective efforts of Agodans, we cleared and sorted 2,716kg of rubbish from beaches in Pattaya and Lat Phrao canal.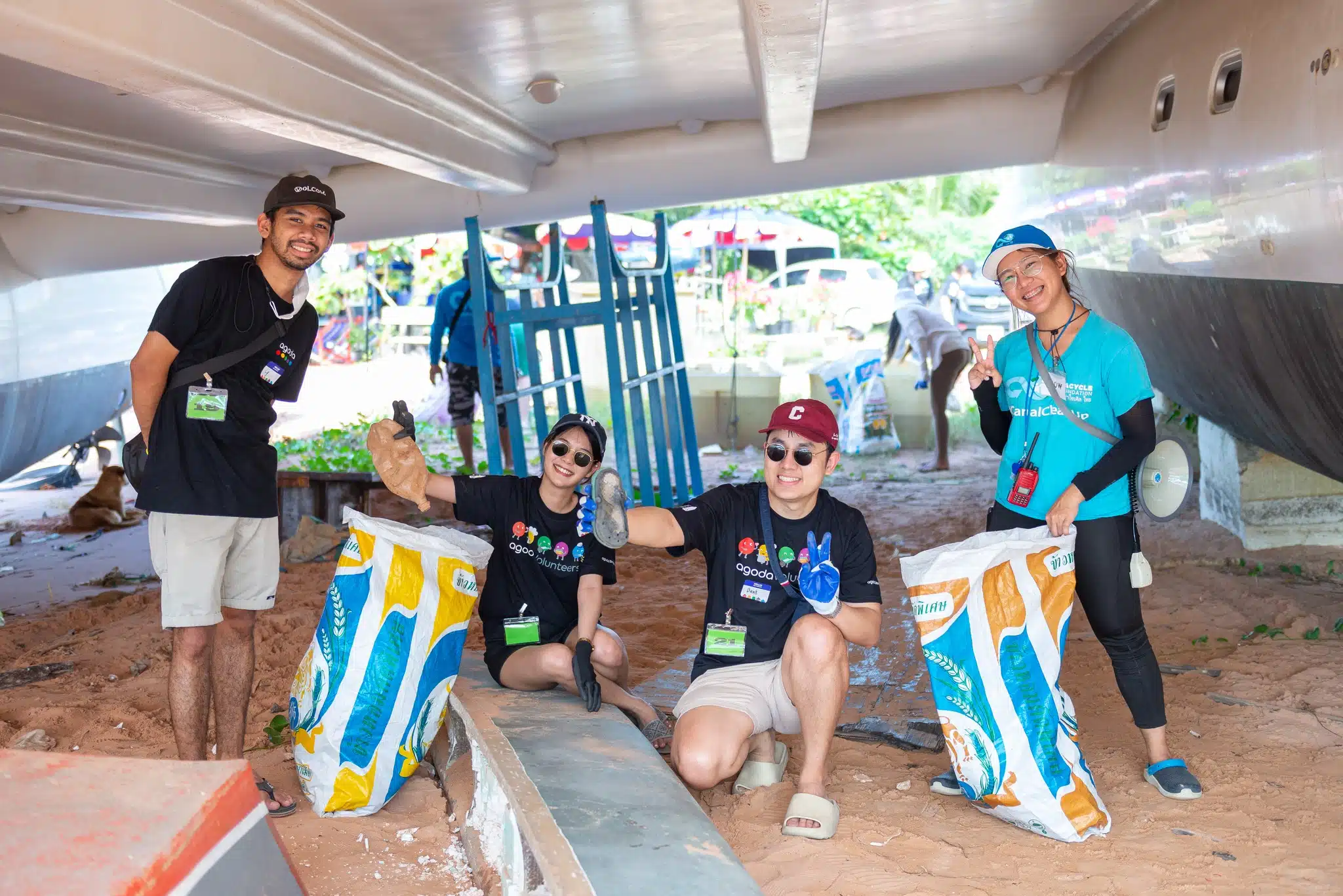 Over 50 Agodans lent a hand to SOS Rescue Kitchen, where volunteers cook and serve meals to socially vulnerable groups in Bangkok using good-quality surplus food rescued from malls, hotels, and restaurants.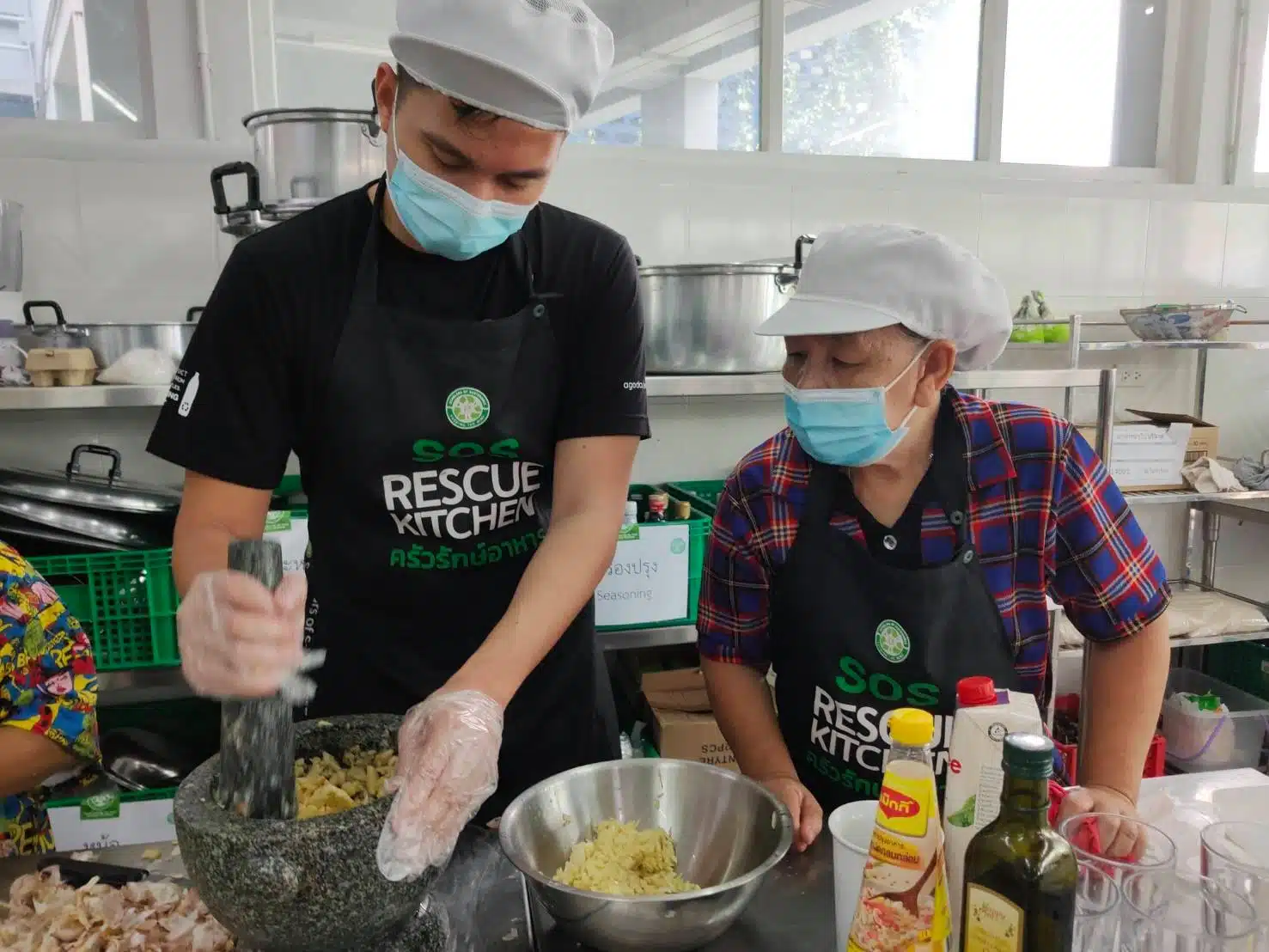 Providing support through donations
In 2022, we came together to support vital humanitarian aid worldwide. Agodans contributed to relief efforts in Pakistan, Malaysia, Ukraine, the Philippines, and the United States through company-wide fundraising campaigns.
Building a greener Bangkok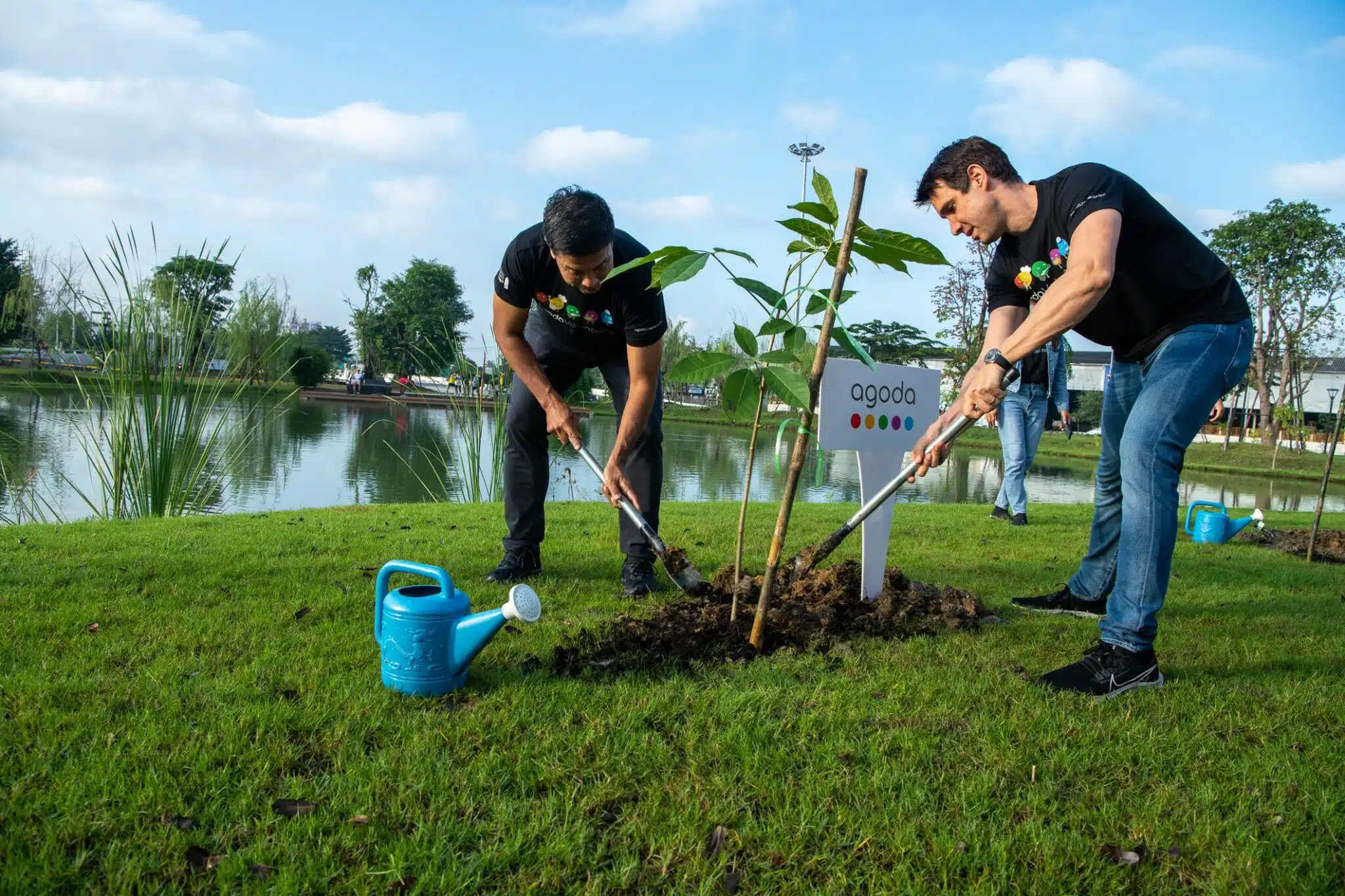 Bangkok is home to Agoda's biggest office, so we're always happy to take part in creating a brighter future for the city. We partnered with the Bangkok Metropolitan Administration (BMA) to boost the city's green spaces. The Urban Tree Planting initiative plans to promote sustainable growth in Bangkok by planting 1 million trees within 4 years, and Agoda has pledged to donate 10,000 trees towards this goal. To officially commence this partnership, our CEO Omri Morgenshtern, Governor Chadchart Sittipunt, and Agoda volunteers gathered at Phutthamonthon Sai 2 Park to plant the first of these trees.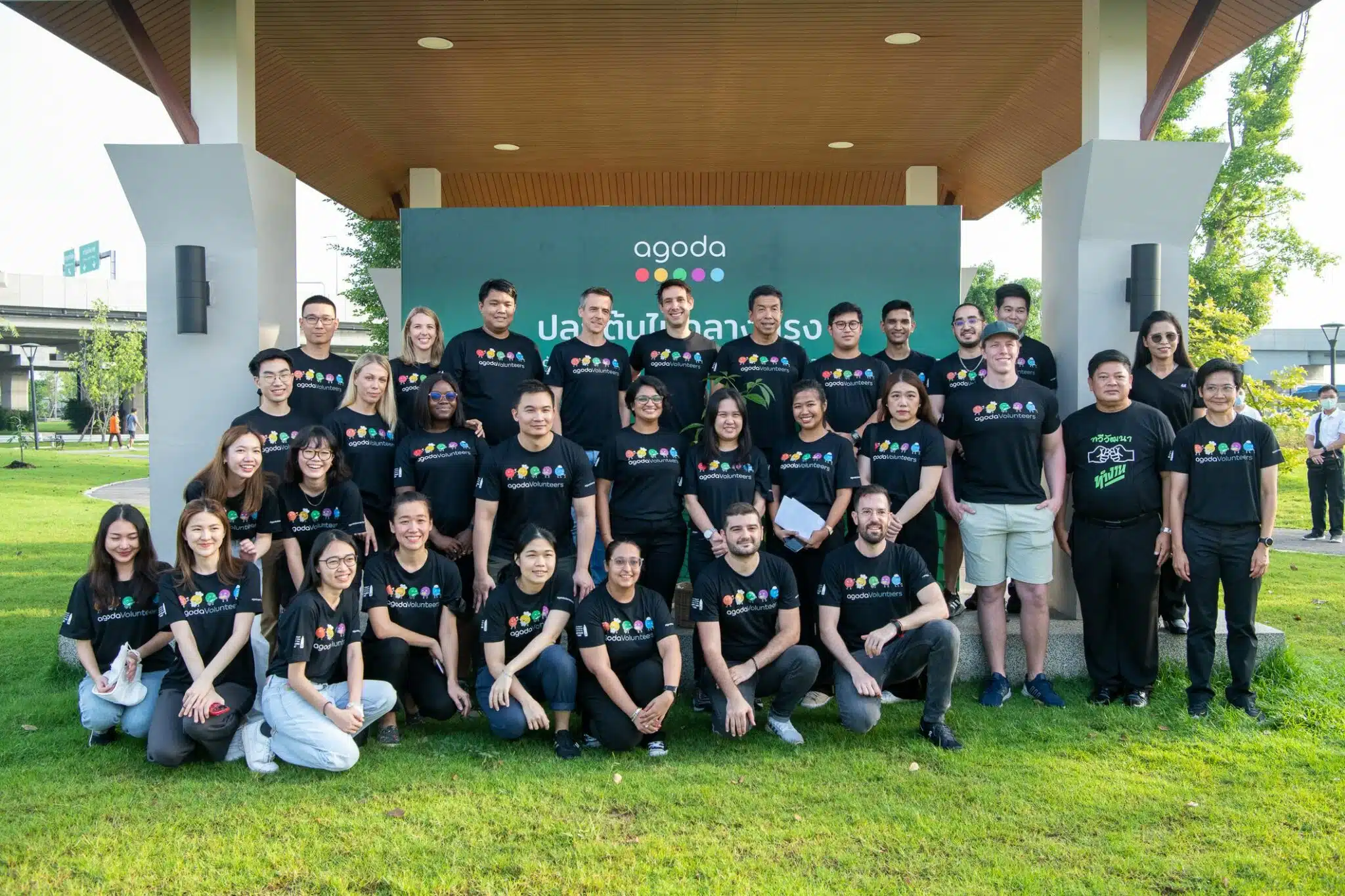 Supporting diverse initiatives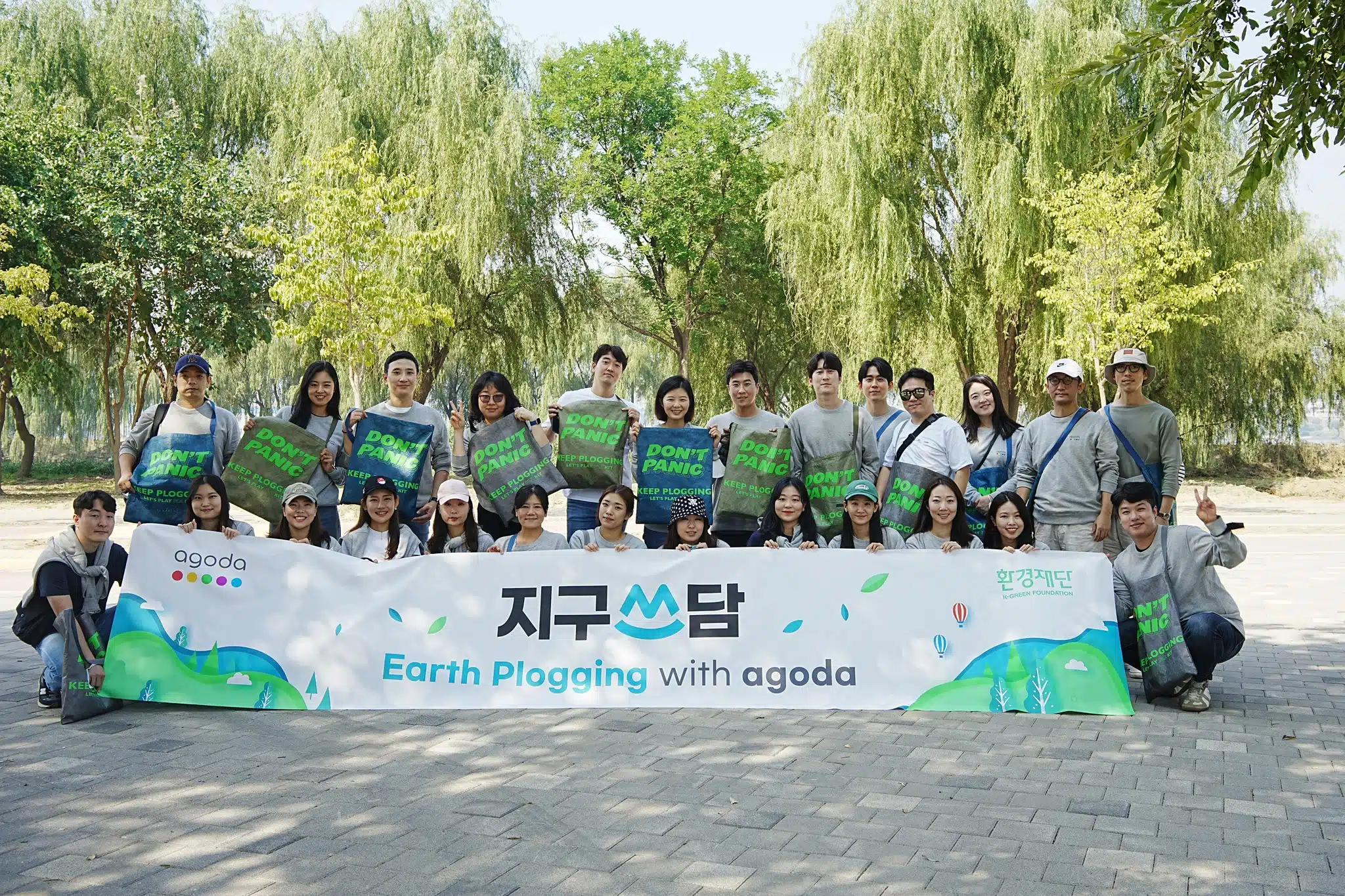 We're proud that Agodans worldwide showed up for many causes close to our hearts. In Budapest, we hosted sandwich-making sessions to prepare food for Ukrainian refugees. The Bangkok team joined The Man That Rescues Dogs Foundation (TMTRD) to care for stray dogs. In Osaka, our office members pitched in to clean up the 'Forest of Symbiosis' in Sakai city. Agodans in Seoul spent the day 'plogging' (the act of picking up rubbish while jogging or hiking) in Han River Park to prevent waste from polluting the river. These are just a few of the causes we supported this year, and we can't wait to keep this momentum going.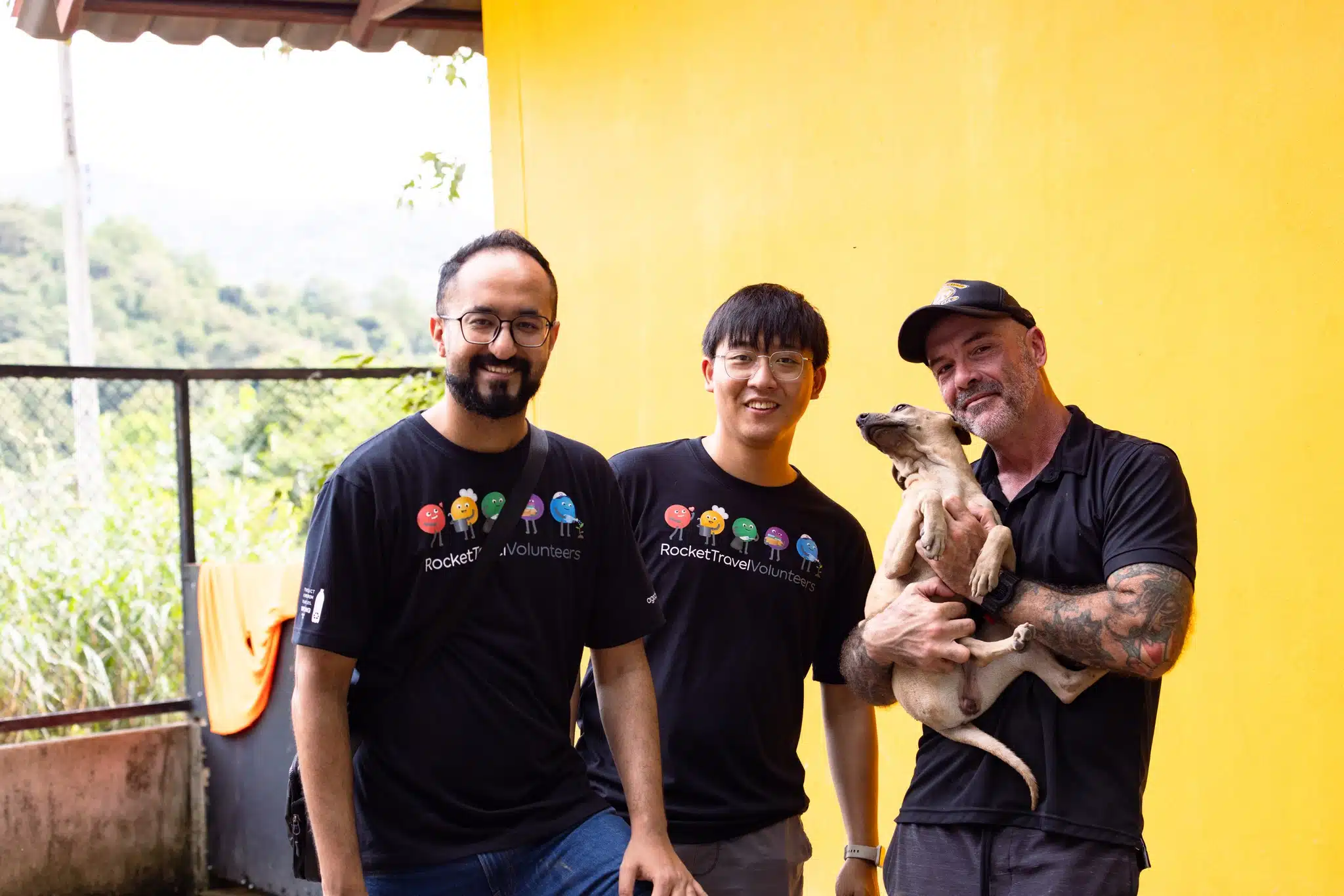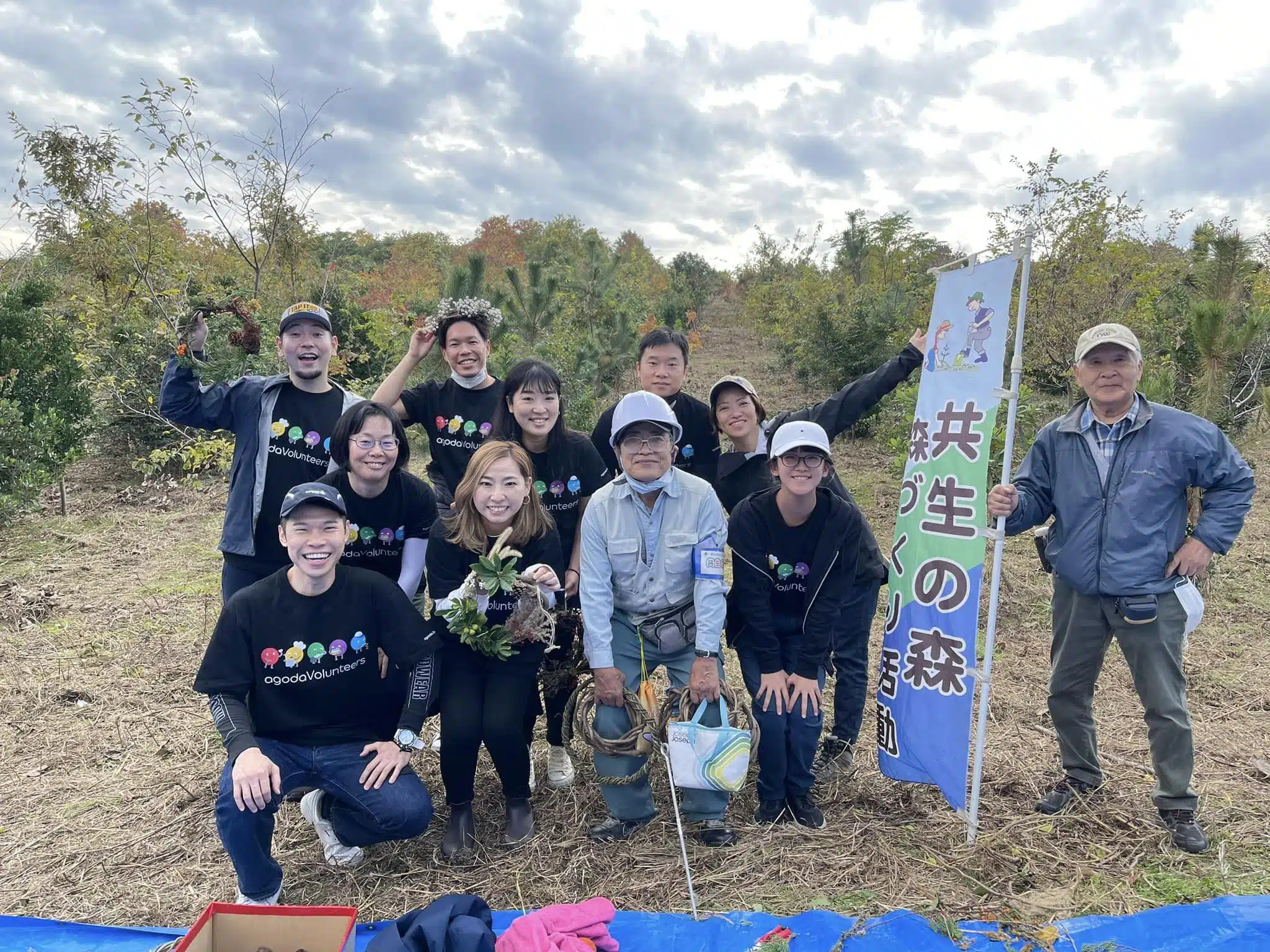 Giving back on Giving Tuesday
Giving Tuesday is a North American tradition on the Tuesday after Thanksgiving when people are encouraged to give their time, donations, or voices to those in need. This year, 145 Agodans joined forces to do good across 6 locations! We cooked meals for senior citizens in New York and children in Las Vegas, Toronto, and Cancún. Together, we also packed groceries for the underprivileged, helped sort fabric and textile scraps to be recycled and reused, harvested vegetables from an LA-based urban farm, and helped set up holiday decorations for a foundation in Orlando.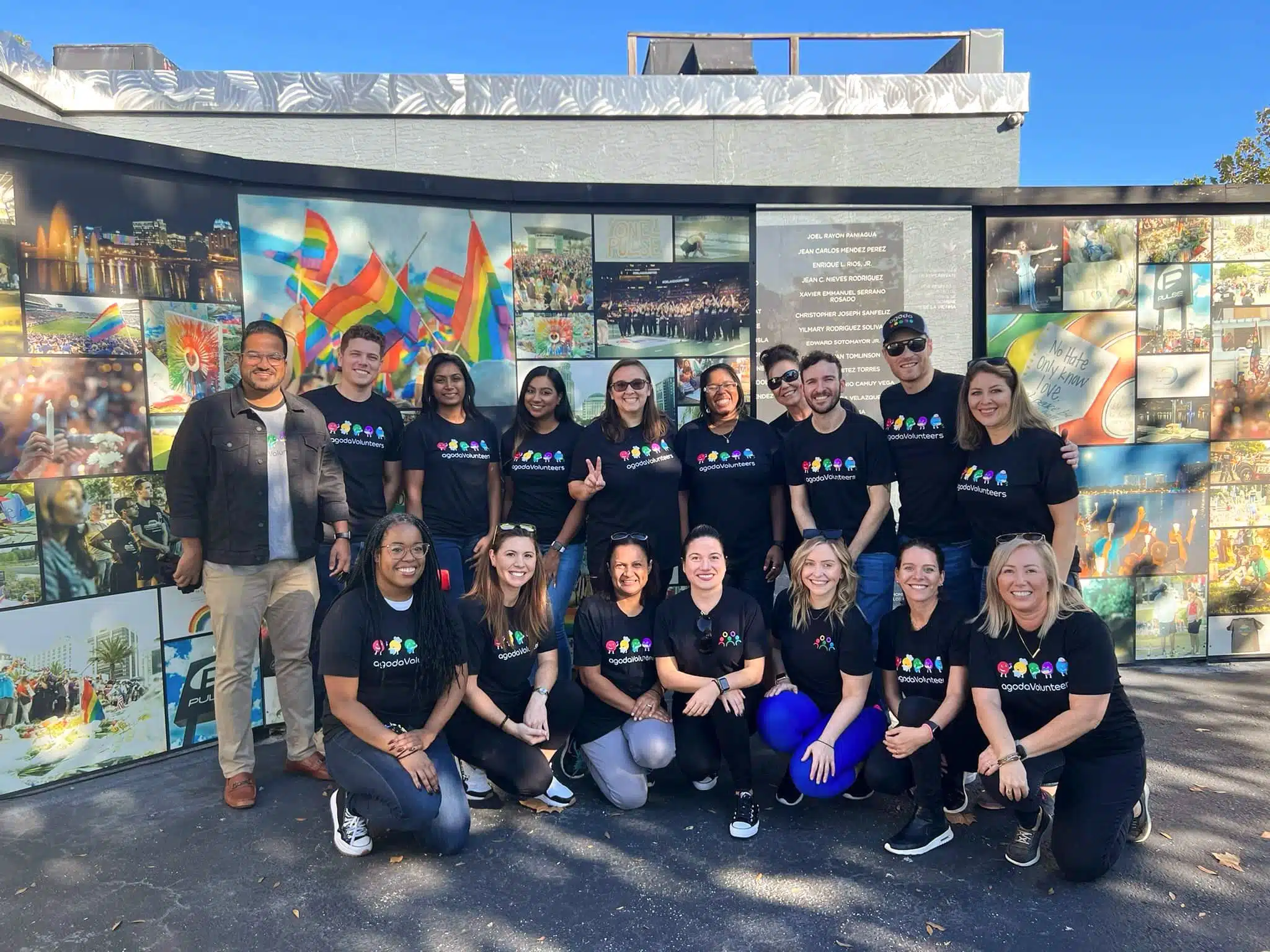 2022 was filled with fantastic initiatives, but there's still more work to be done. Follow us on our social media (LinkedIn, Facebook, Instagram) to see what we do next!