To end 2021 with a bang, we decided to thank Agodans worldwide with presents of their choice. Whether it be a smorgasbord of scrumptious snacks or a curated collection of coconut-based toiletries, we wanted to make sure that we had something for our diverse staff members wherever they were.
This gesture of global gift-giving was made possible by the People team, through a partnership with SnackMagic. Not only could we give something our colleagues would appreciate, but we also got cozied by some of their heartwarming acts–from sharing the gifts with the kids and the pets to choosing to send the gift box back home when they couldn't be there themselves.
We asked Agodans who received the gifts to describe how they feel. Here's what they said: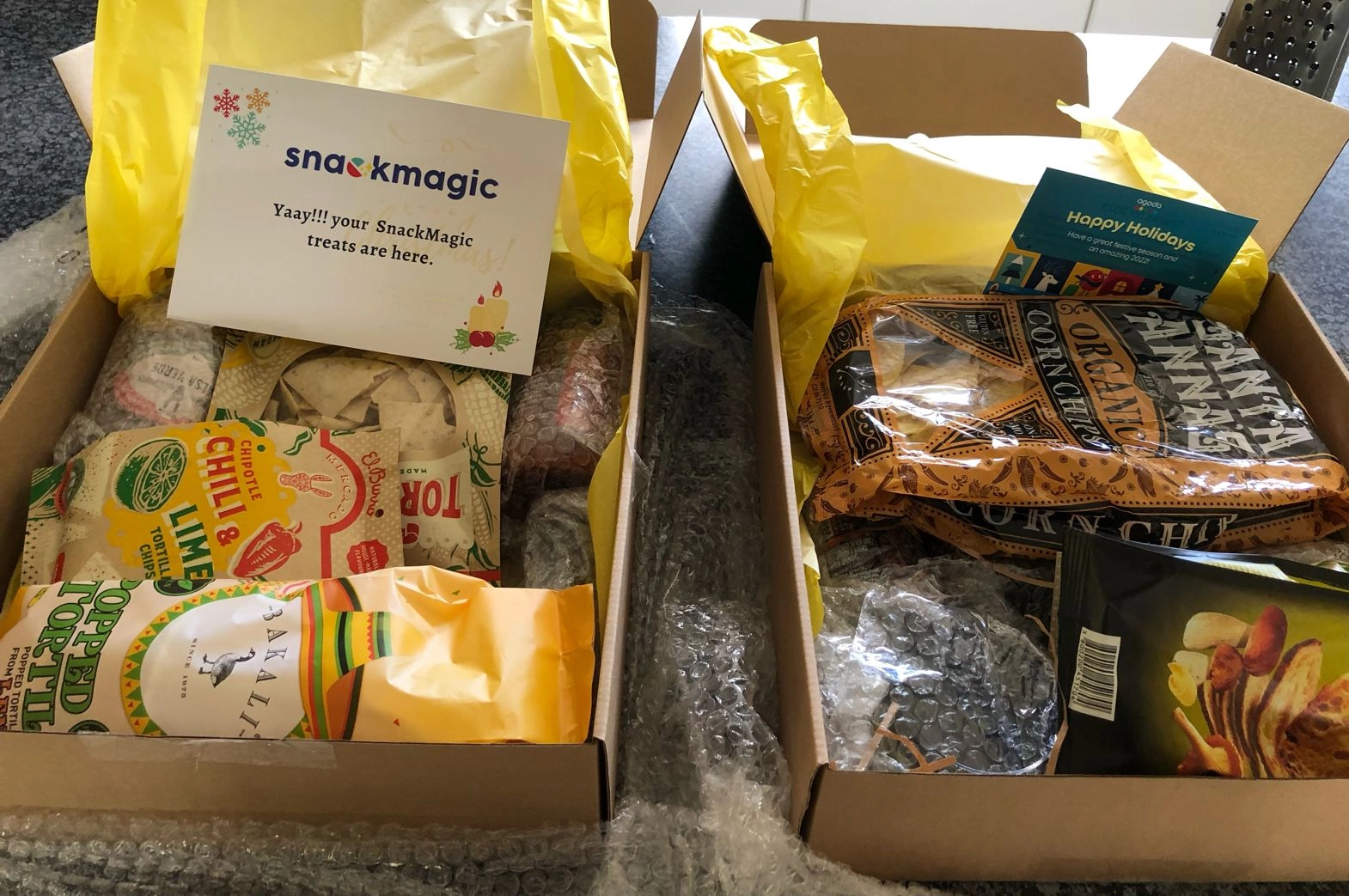 "I felt excited to receive the package; upon opening, I was amazed as the December snack box was even better than the previous one that I received.
Brimming with treats that every member of our family thoroughly enjoyed, it made Taco Tuesday so much more special!"
—Natalie Kensley, Market Manager, Partner Services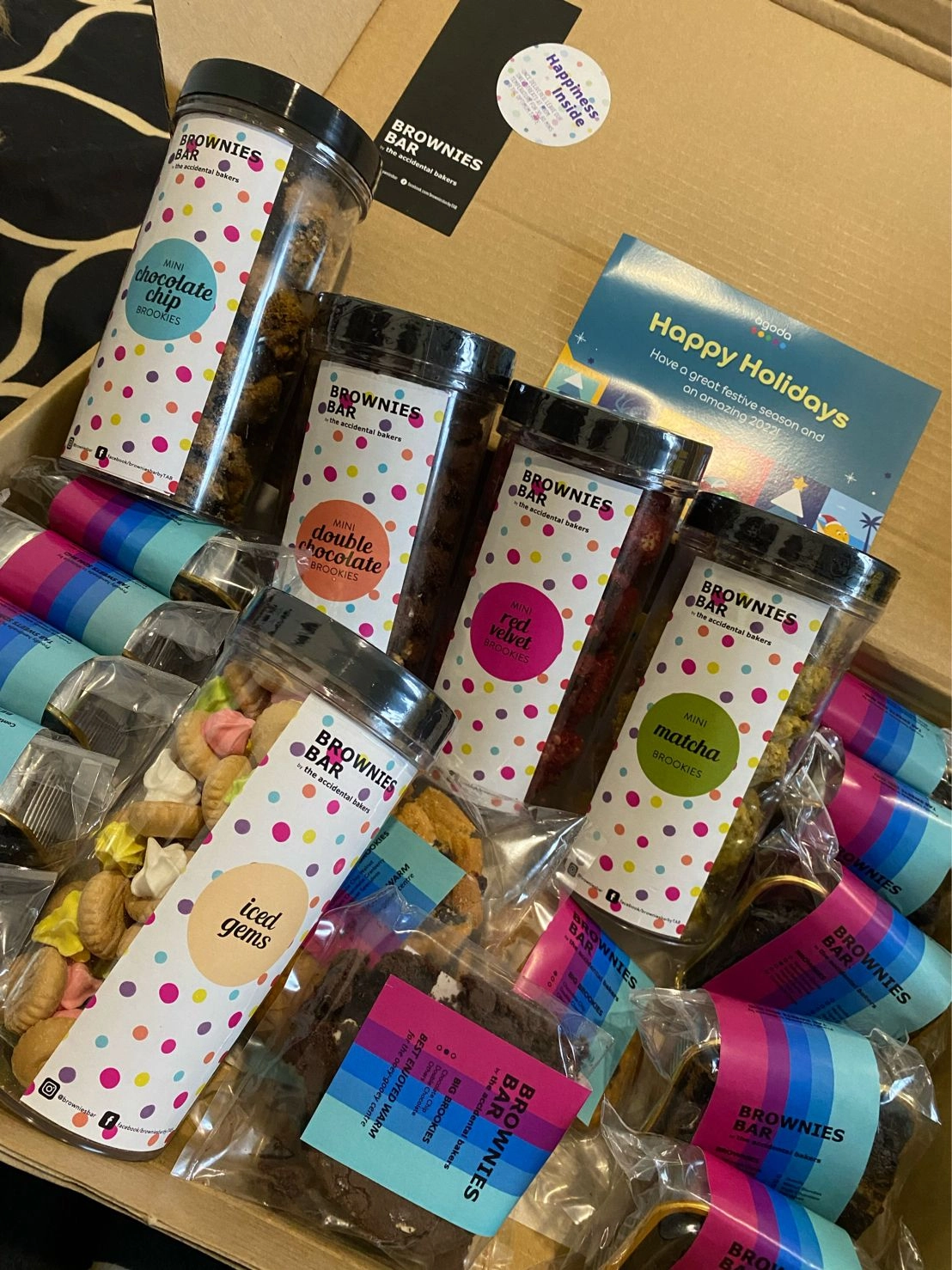 "Despite all the hard times, Agoda always makes an effort to appreciate the employees. WFH isn't easy, and dealing with it for almost two years is not. One thing that has always connected and kept me engaged with my peers is receiving these thoughtful gifts and tokens from the company.
Thank you, Agoda and for constantly engaging with us and making sure the workplace is a positive atmosphere for all of us."
—Laavanya Muralitharan, Accommodation Services Specialist, Customer Experience Group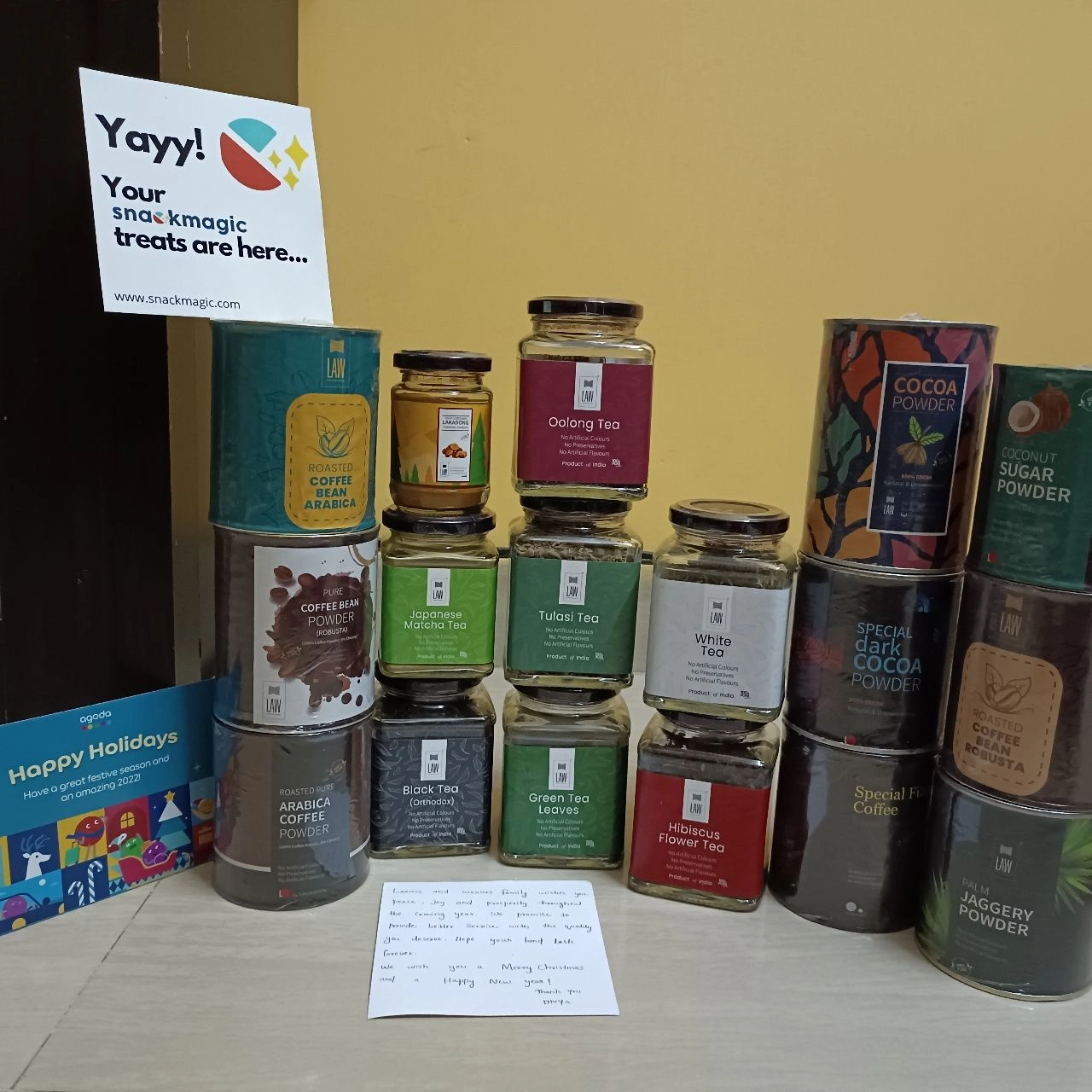 "I was eagerly waiting to see what SnackMagic would send me in the boxes. And to be honest, both the times I was amazed by the careful packing and the curated items that I ordered.
I felt I got more than I expected. Each item in the boxes was different, which made me and my family taste various things from a single gift. VERY HAPPY! "
—Partha Sarathi Maitra, Knowledge Architect, Customer Experience Group
More from Agodans:
Follow us on Instagram and check out more gift images and videos on our highlights!