Welcome to the first edition of Life at Agoda Highlights! In this blog series, we'll take you inside Agoda to see what's happening in our offices each month.
Being named the #6 top company in Thailand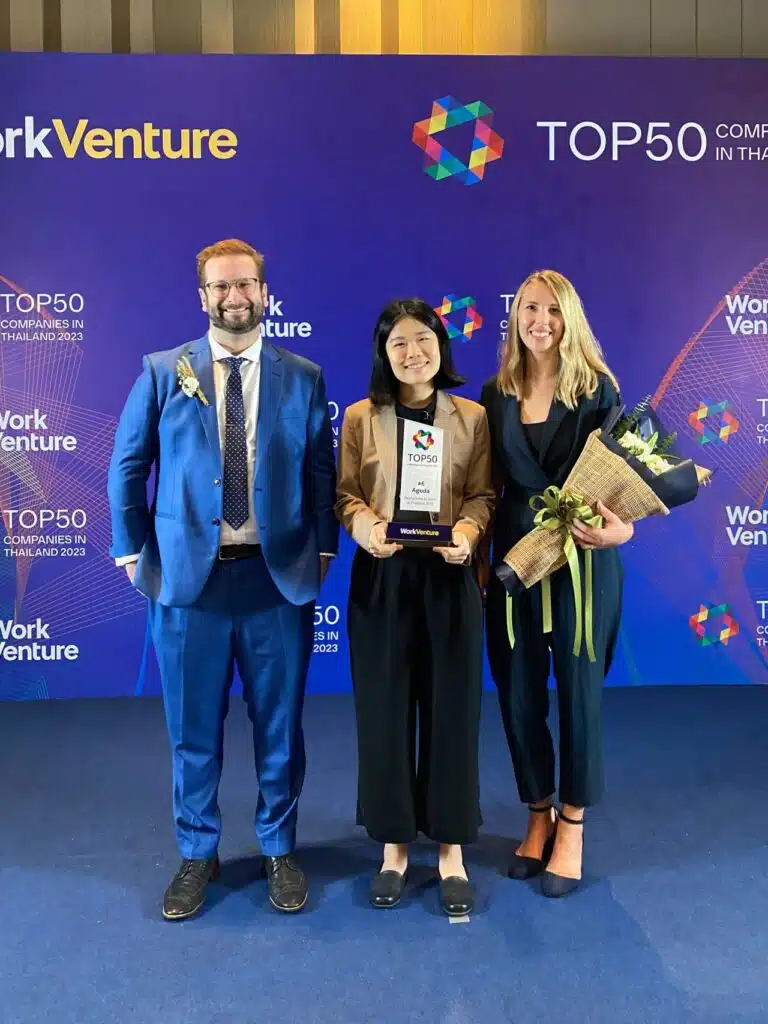 We received huge news in January: Agoda ranked #6 on WorkVenture's Top 50 Companies in Thailand 2023! Having moved up two spots from last year, this ranking was a real testament to the work done by our People team and all Agodans to make our company a better place for everyone to learn and grow while building travel for the world. Senior members of our People team attended WorkVenture's 2023 Grand Awards Ceremony to accept this award on behalf of Agoda, and it was a proud day for us all.
Wrapping up our Celebrating You campaign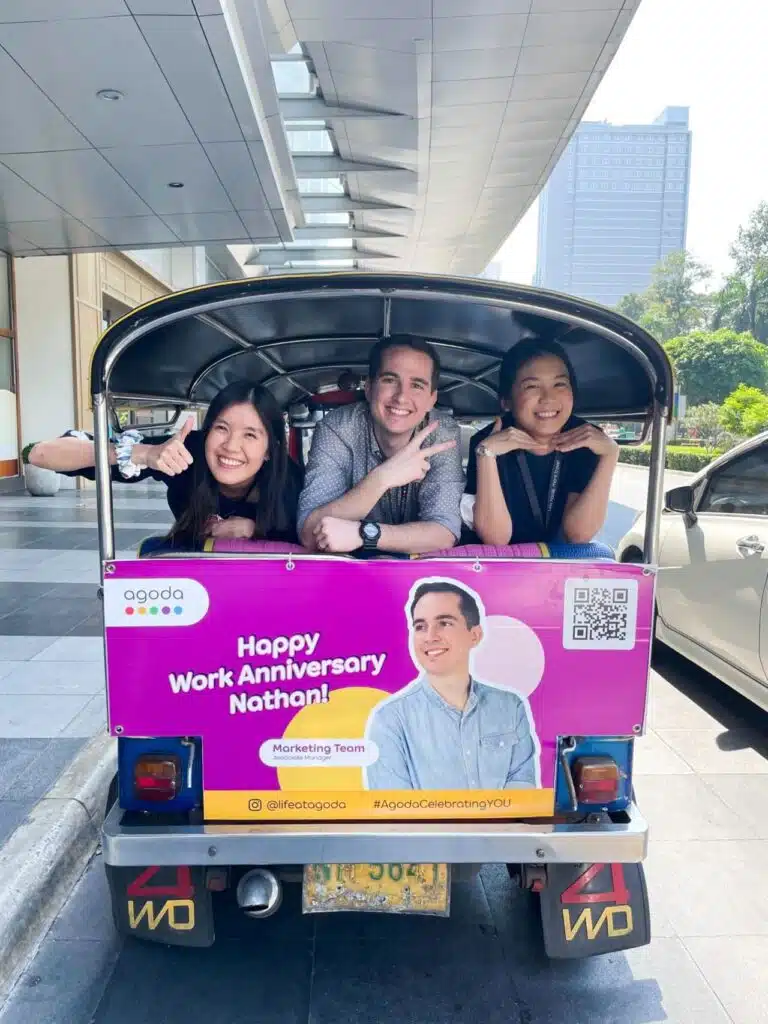 This month, we wrapped up our Celebrating You campaign, where we spotlighted 40 superstar Agodans from different teams across the company. Inspired by Thai fans who use tuk-tuk banners to honor their favorite celebrities' birthdays and achievements, we decked out 120 of these iconic Thai vehicles to celebrate our employees and sent them out into Bangkok. We also launched an online campaign highlighting each employee's journey at Agoda. Much to everyone's delight, one of our tuk-tuks even popped up at the company's year-end town hall.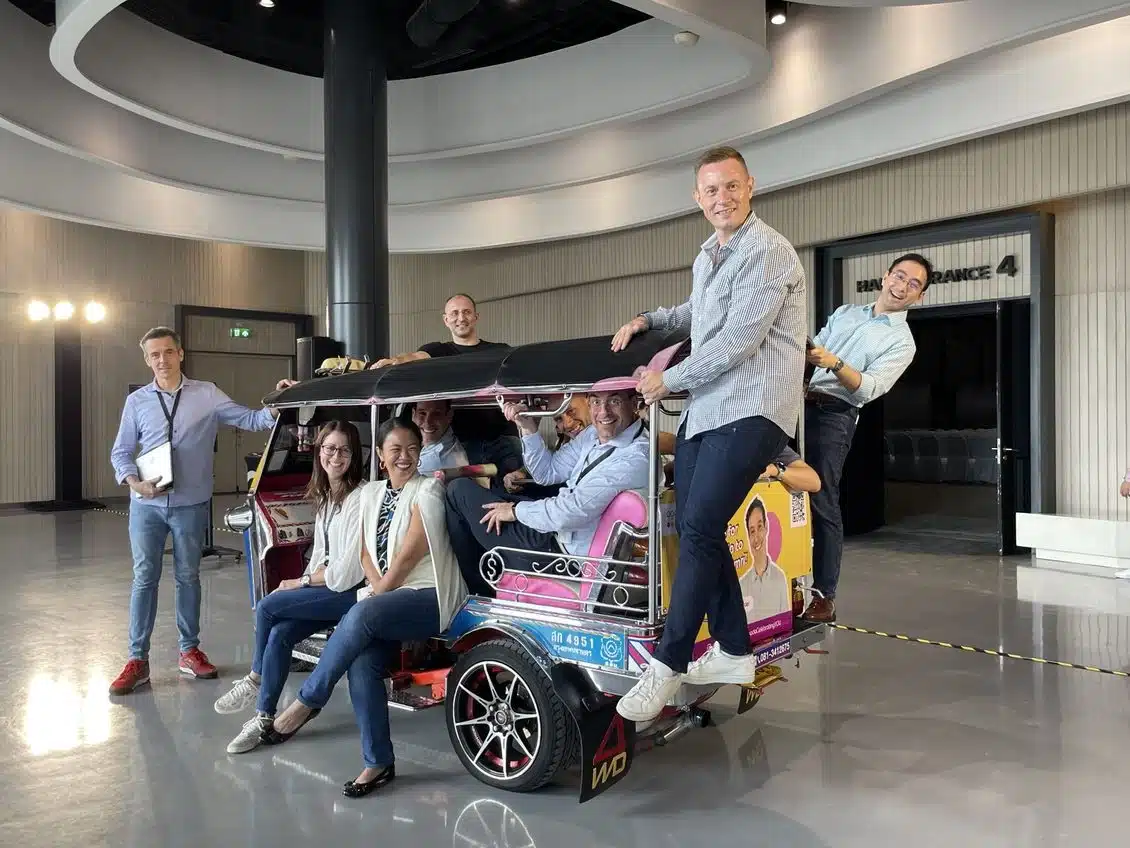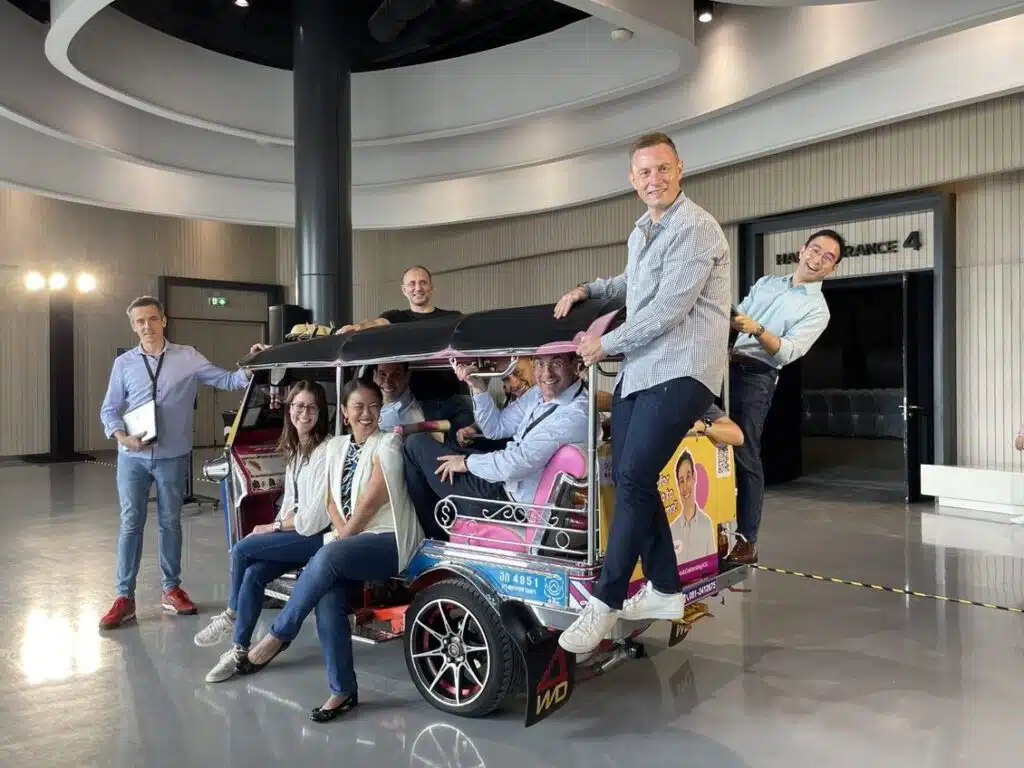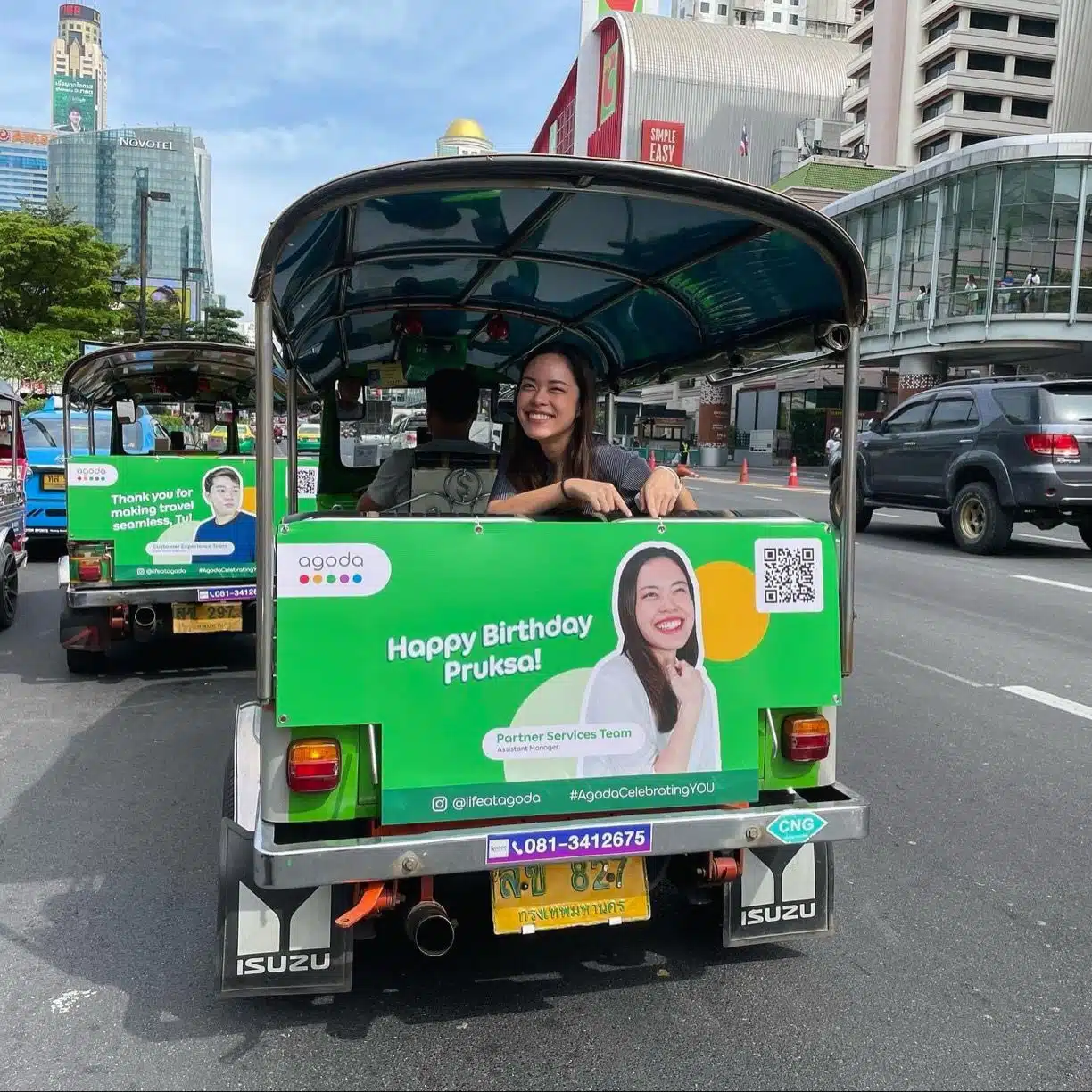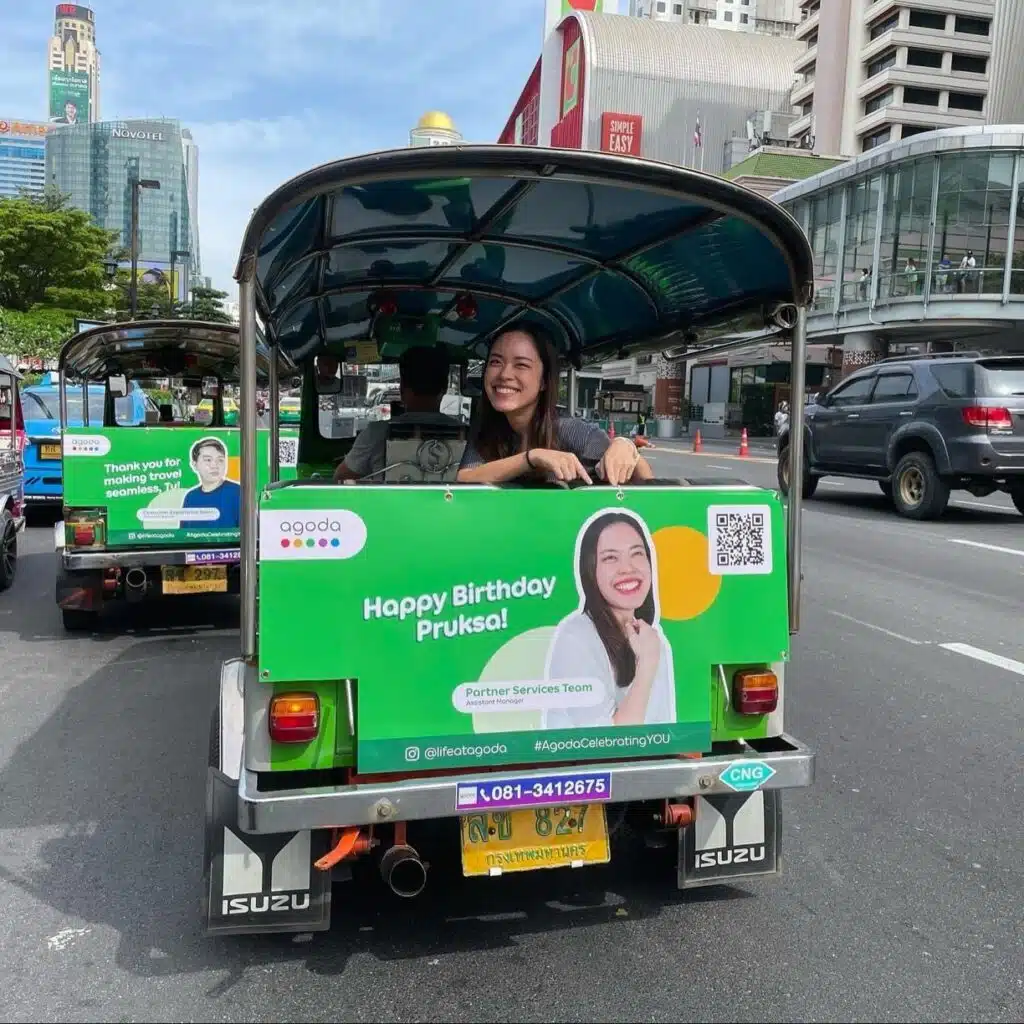 Celebrating Lunar New Year across offices
Lunar New Year is a time-honored holiday steeped in tradition, especially for our colleagues in Asian countries. Here's how we celebrated it across Agoda!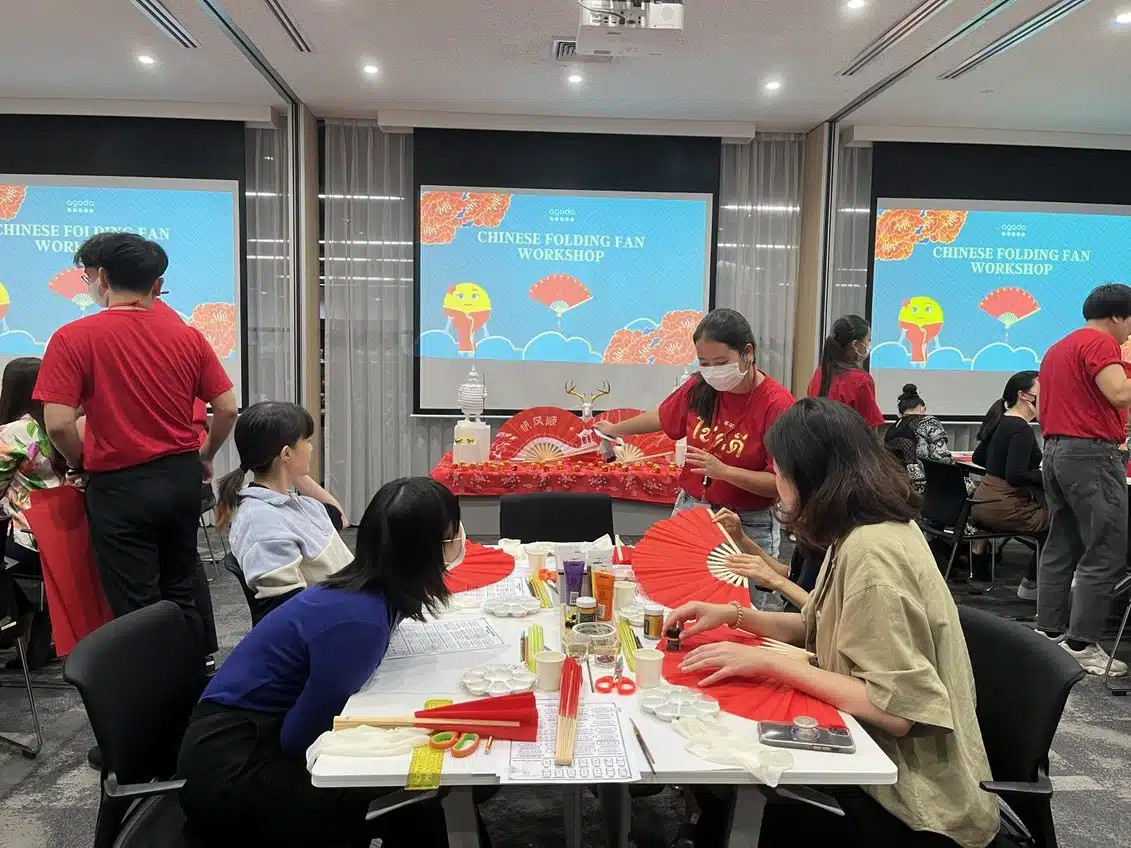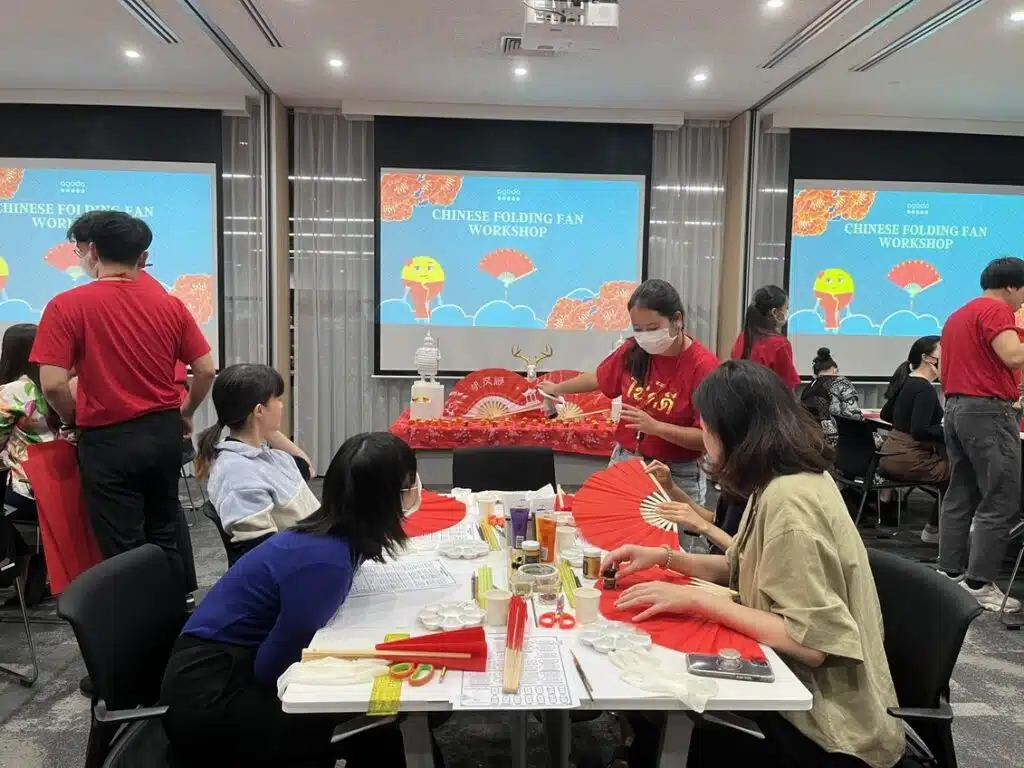 The Bangkok office was bustling with activities and celebrations. We celebrated the Lunar New Year with a Chinese Folding Fan workshop where Agodans got creative with beads, red craft supplies, and plenty of festive spirit. Each pantry was stocked with seasonal treats for everyone to enjoy. The Thai Partner Development team also commemorated the holiday with some team building! Their special Lunar New Year celebration was filled with minigames, tasty snacks, and a lucky draw featuring lots of Agoda swag.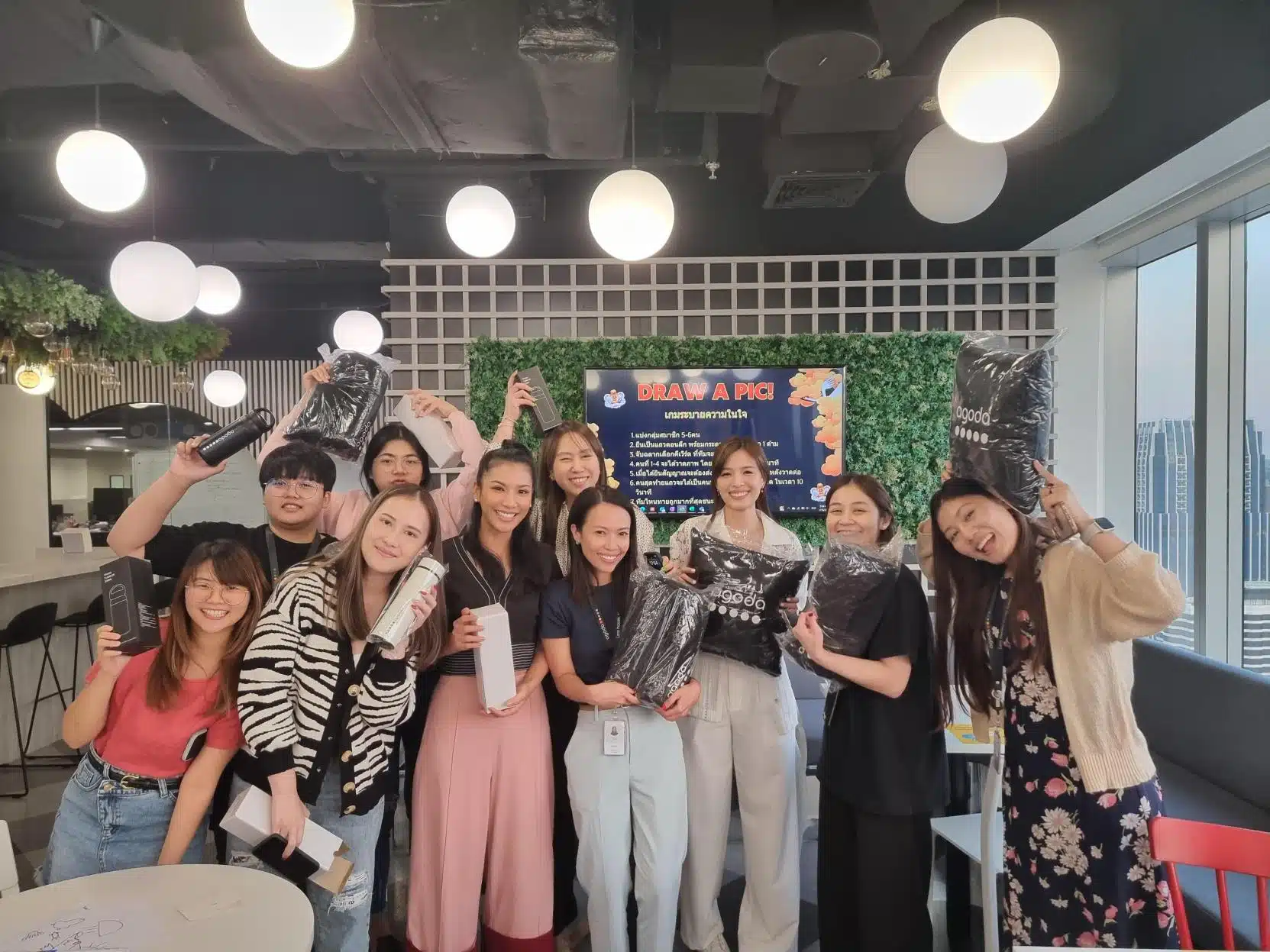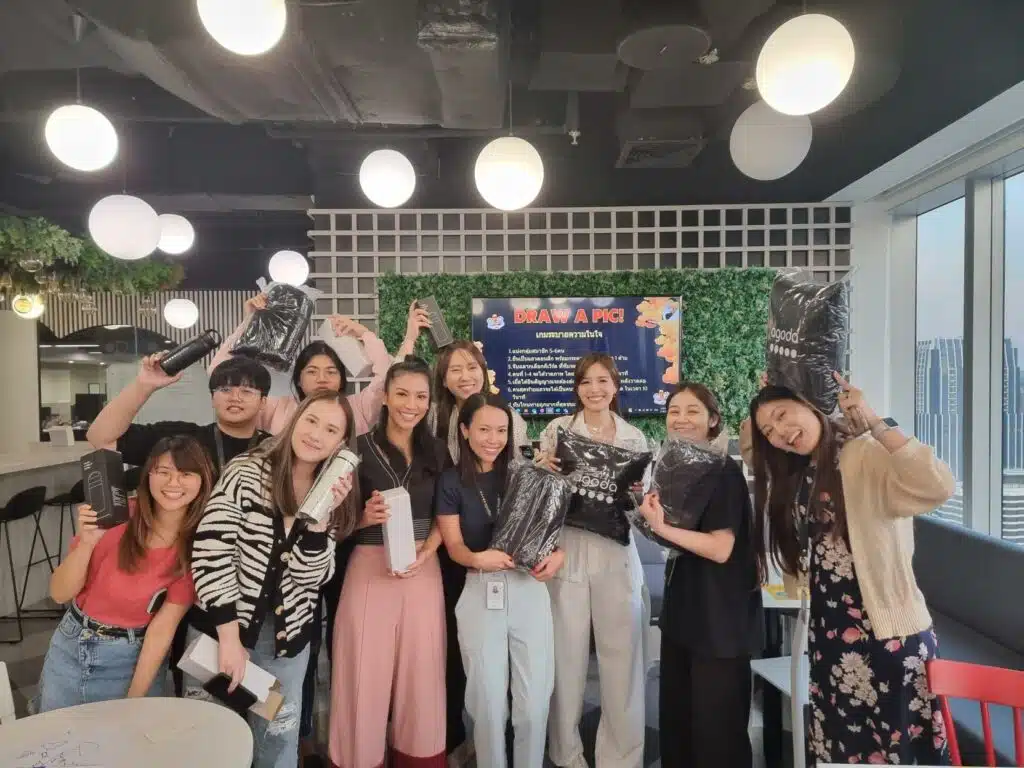 To welcome Seollal, the Korean New Year, colleagues in our Seoul office received fresh fruit baskets. We also marked the occasion with a lucky draw to bring in positive energy for the new year. Korean Agodans entered the contest by posting messages to friends and teammates wishing them good health and happiness for the year ahead.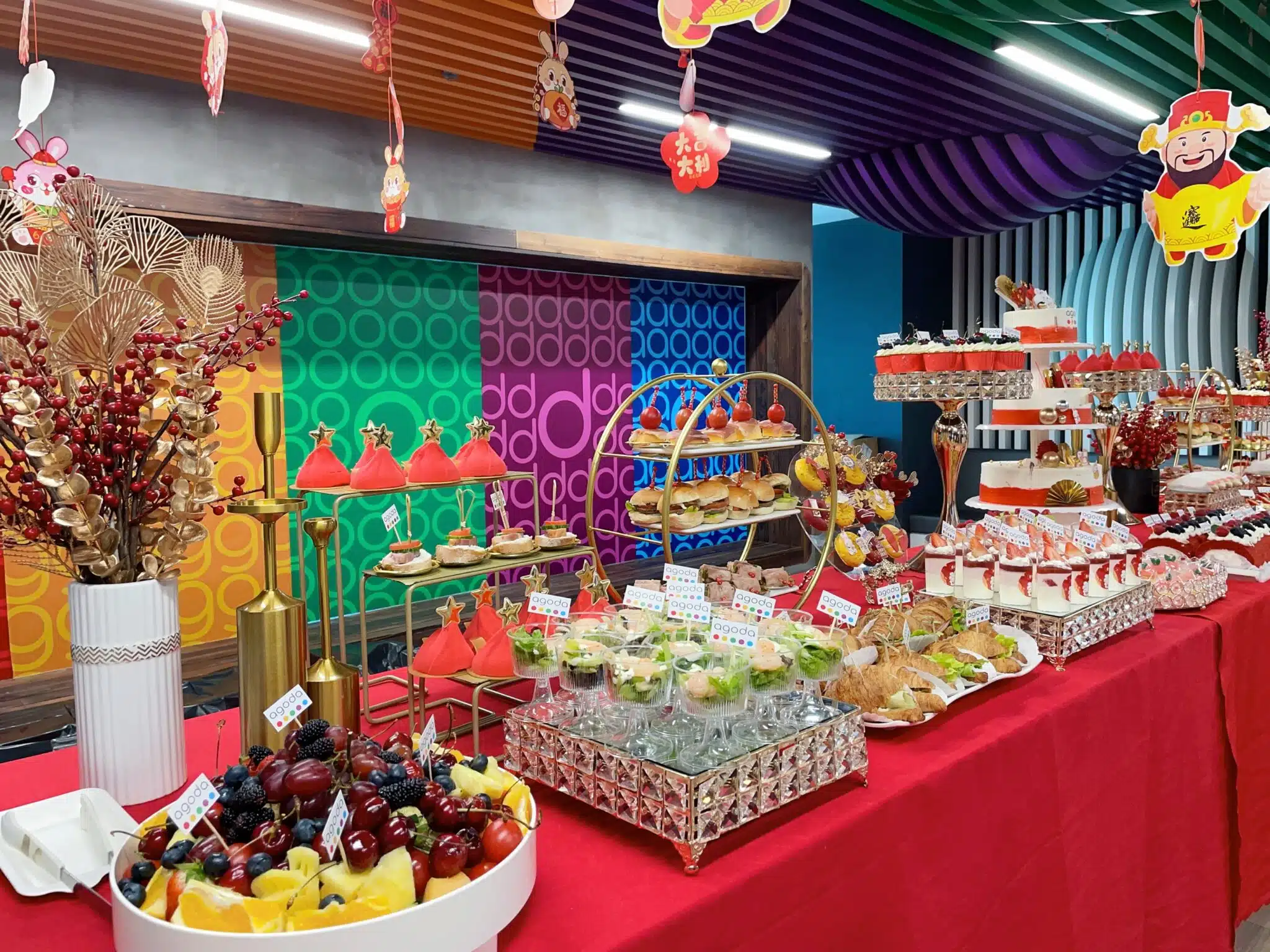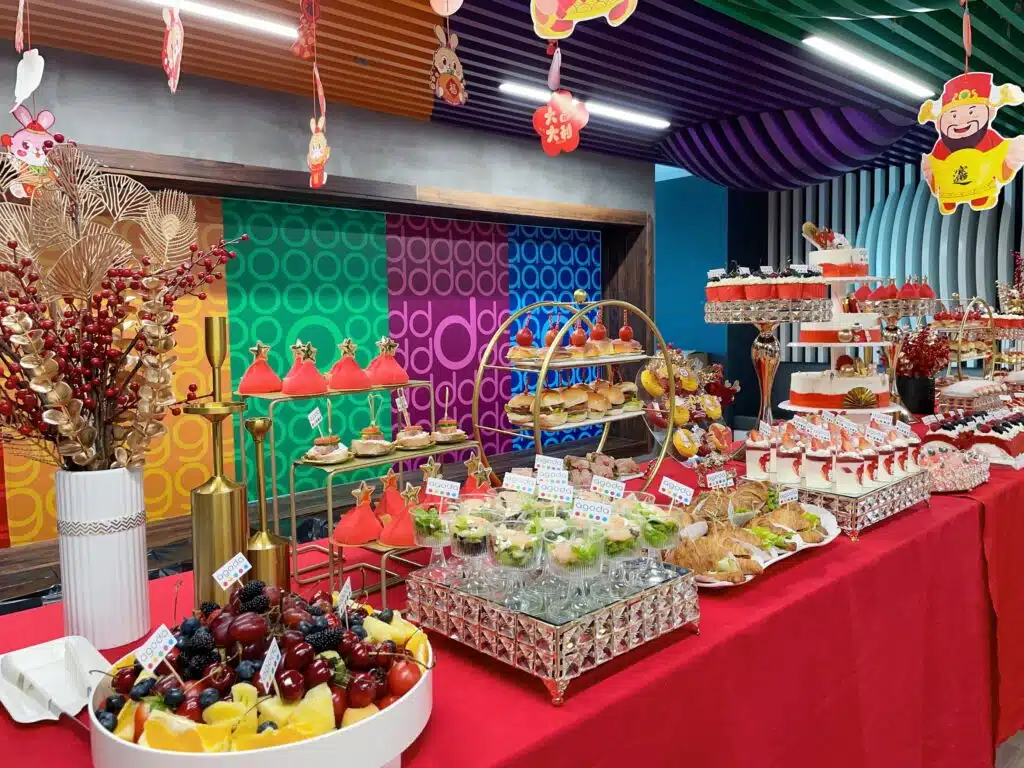 In Shanghai, our teams celebrated with a sumptuous feast and joyful celebration in the office, with plenty of seasonal treats and a raffle to welcome the new year. It was the team's first gathering in 2023, and everyone enjoyed catching up, tasting the delicious food, and exchanging well wishes.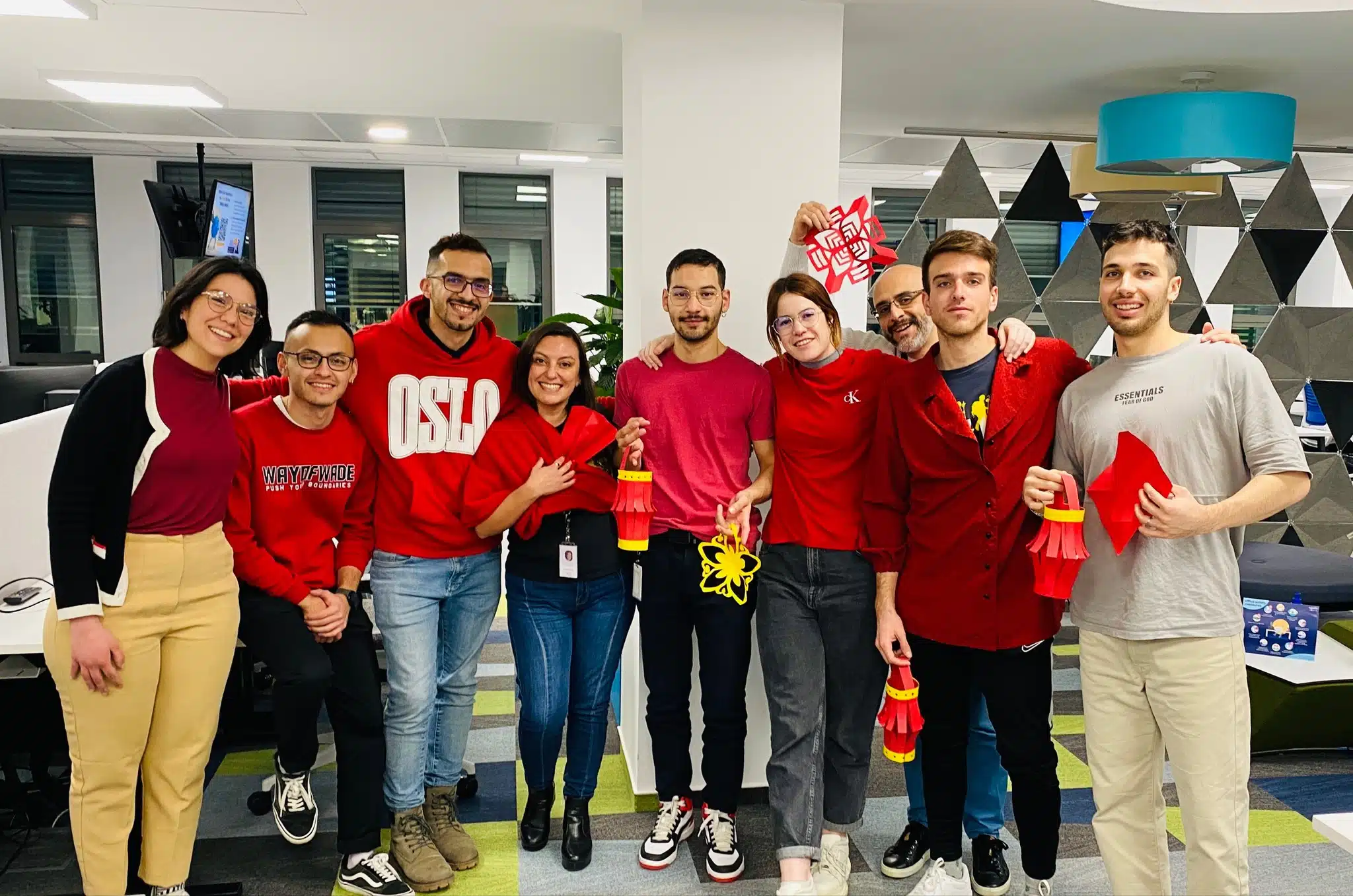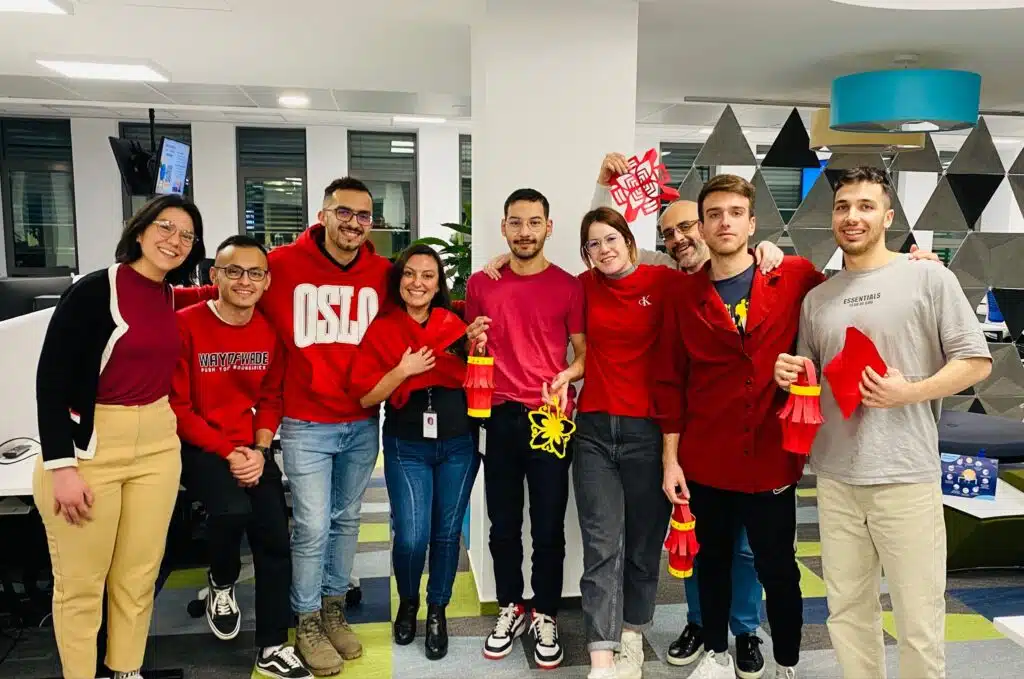 The Budapest team also joined in the Lunar New Year fun by dressing up in red and practicing their craft skills by making seasonal decorations.
Learning more about Data Privacy
January 28 is Global Data Privacy Day, so we took the opportunity to celebrate global data protection all week long. This year's theme was Think Privacy, encouraging us to raise awareness and promote best practices for data protection within our networks. We participated in contests and games throughout the week to spread the word. This culminated in an event at the Bangkok office, featuring a fireside chat with Agoda's Global DPO, Brendan Pat, and Minor Hotel's DPO, Yulia Askhadulina. In true Agoda fashion, we had fun learning new tips and testing our knowledge with a Privacy Trivia Quiz.
Connecting with students


Our Campus team were hard at work in January! They represented Agoda at career fairs at Chulalongkorn Business School and Mahidol University International College, meeting with over 1000 students to share their experiences of working at a world-class tech company.
Hacking for better recruitment solutions
January saw the launch of Agoda Hackfest 2023 by the global Talent Acquisition team, a pitch competition hosted across 7 countries with over 100 participants. This was a three-day hybrid event where everyone came together to develop creative solutions to the question: "How do we hire, inspire, and retain Agoda talent in 2023?"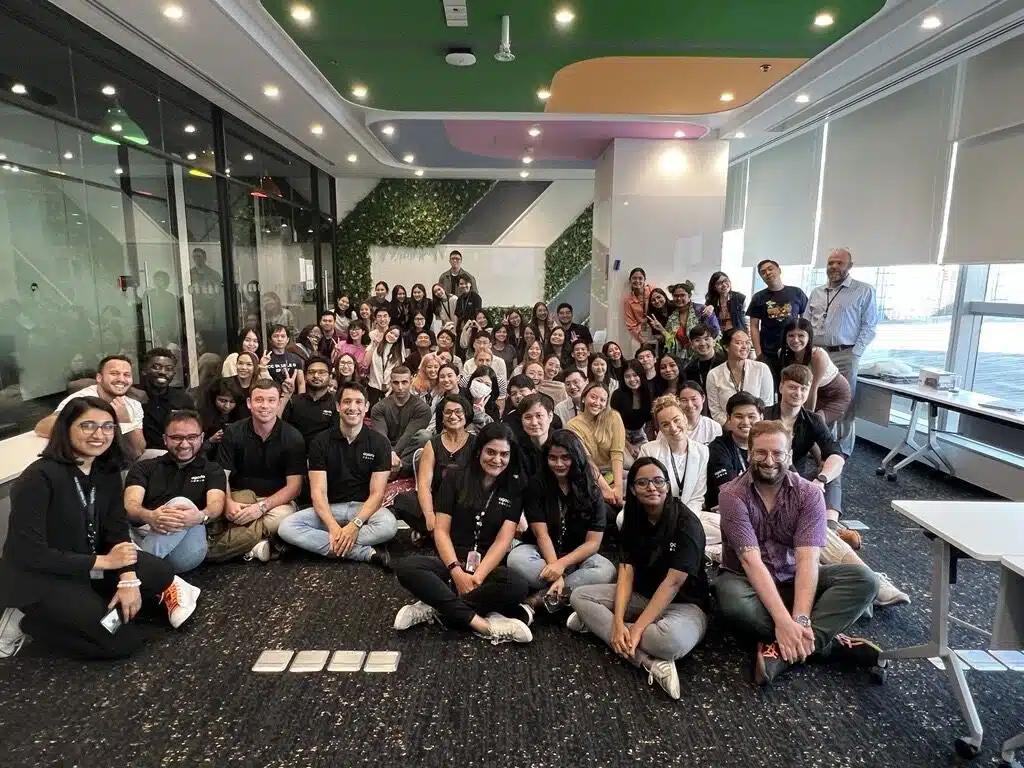 The event started off with a knowledge-sharing session to get us in the right mindset. We heard from Eliana Carmel, Agoda's Chief People Officer, about the team's vision for 2023, and enjoyed a panel discussion where TA department leaders answered some burning questions about recruitment trends… while eating progressively spicier chicken wings! After two days of intense brainstorming, research, and teamwork, we heard a diverse range of pitches from all the teams. This was the perfect way to start off 2023: with a renewed sense of team spirit and plenty of innovative ideas to build upon together. Our CEO Omri even made a surprise appearance at the closing and awarding ceremony.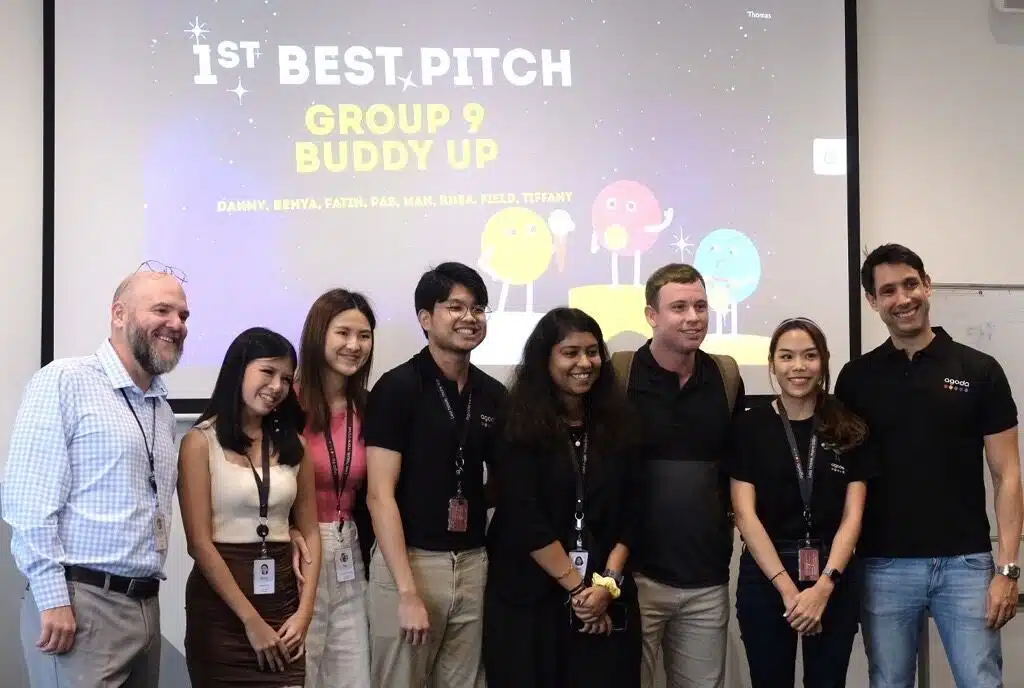 Learning new and exciting tech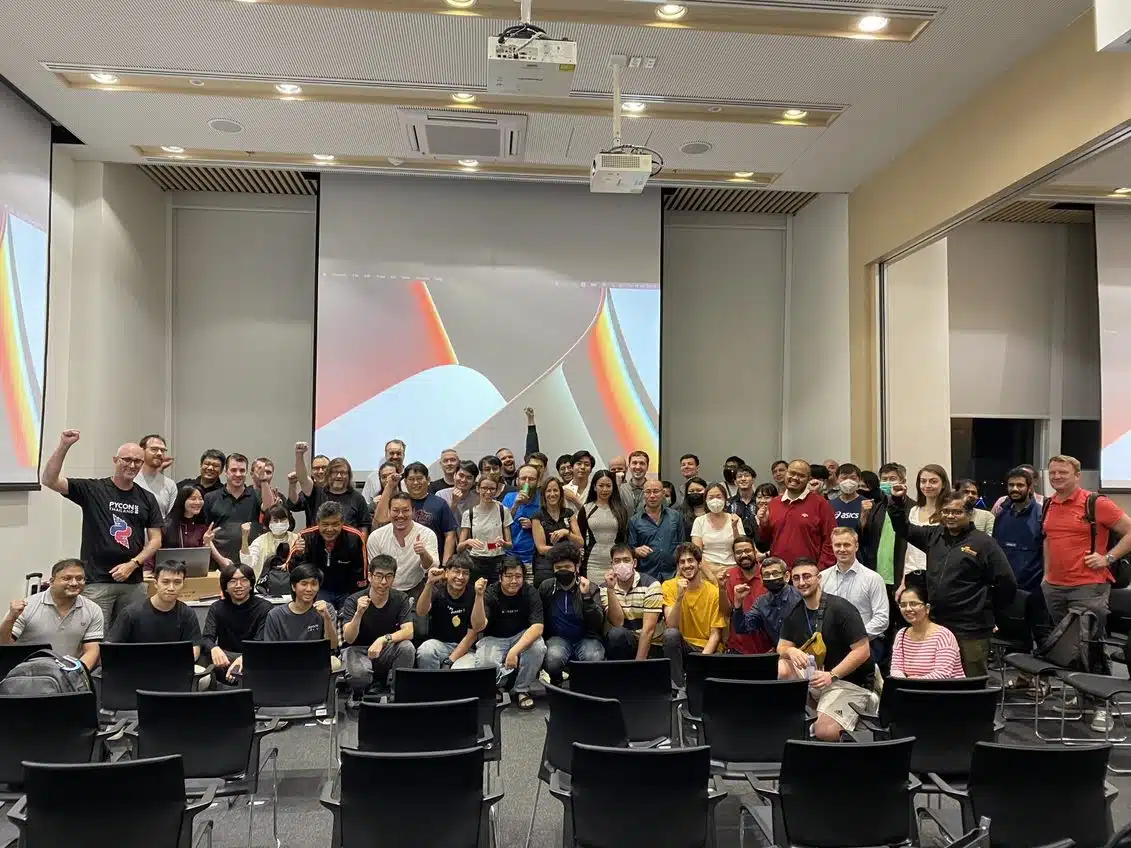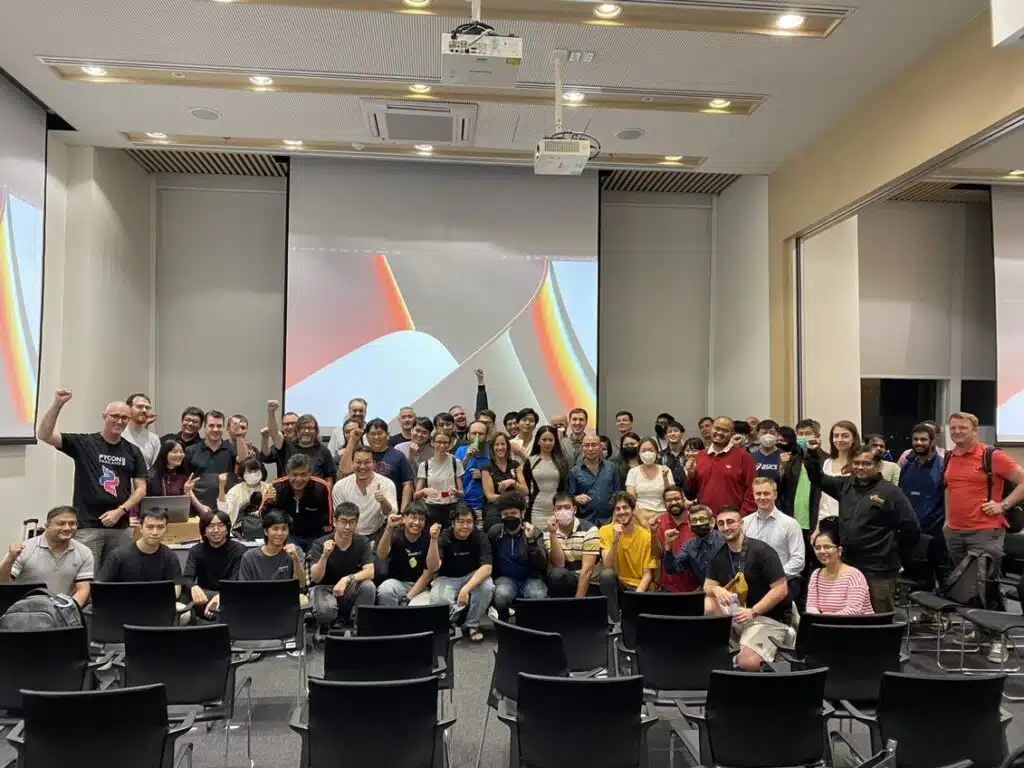 Our tech team hit the ground running with a full roster of tech events and lots of new learnings. We had Zack Jackson (Creator of Module Federation) join us for a Tech Breakfast session, where we discussed Micro-Frontend with Module Federation and a tech talk on the topic of Private Cloud by Jamie Lennox. Agoda also sponsored Bangkok's Python developer community for this month's ThaiPy Meetup: Dependency Injection in Python with guest speakers Andrew Purser and Oleksandr Polieno.
Supporting kids in Dubai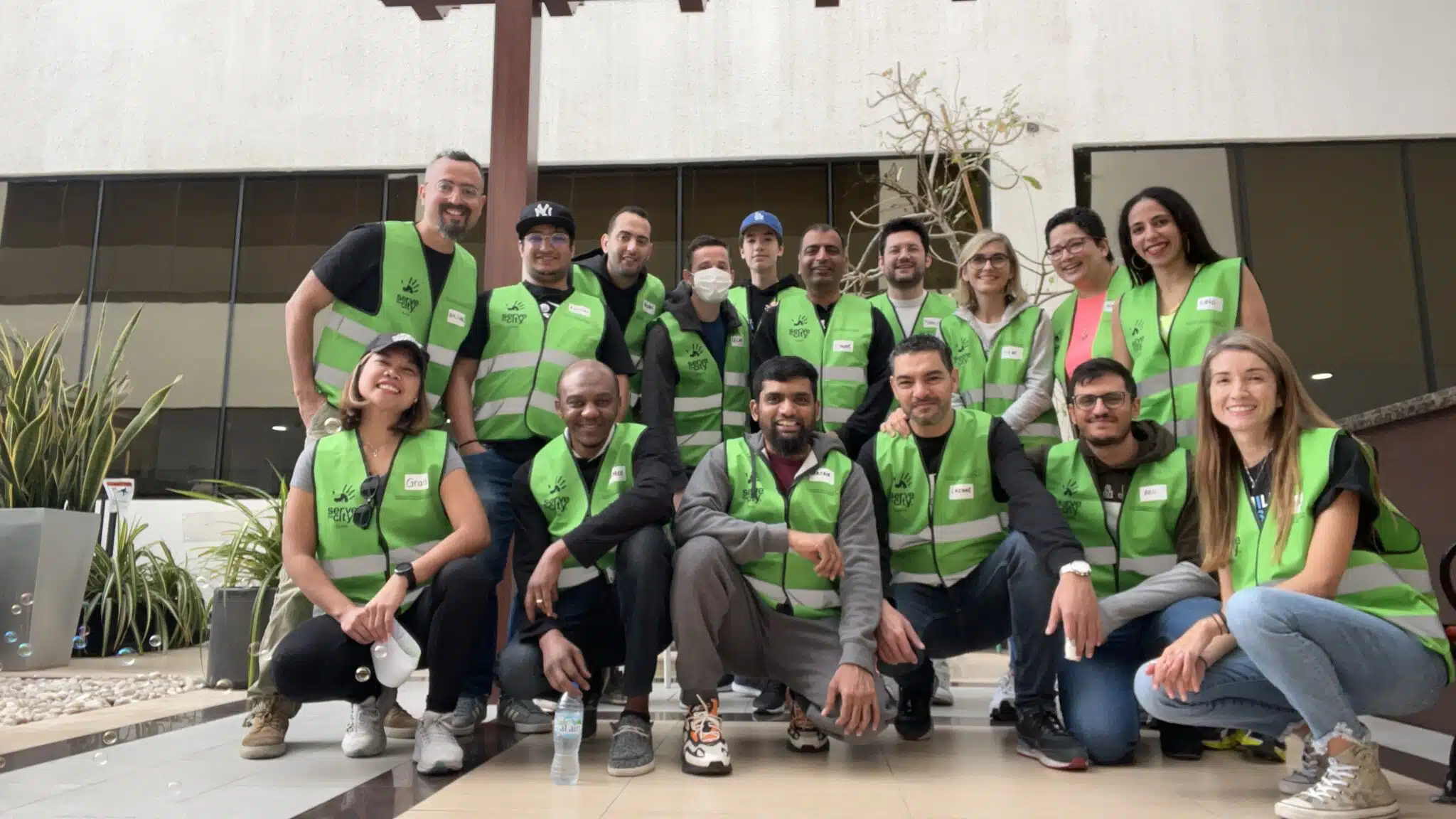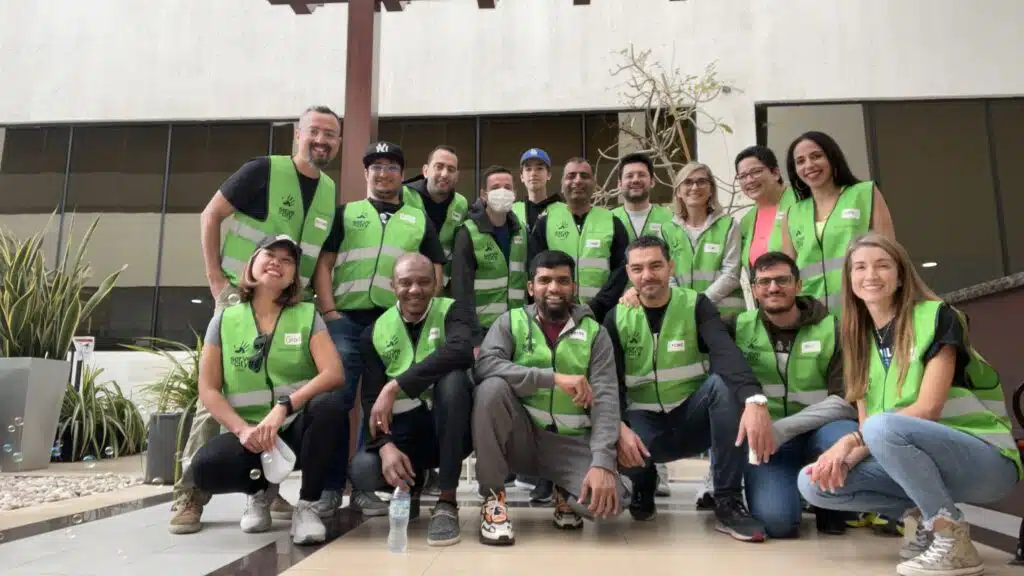 The Dubai office kickstarted Agoda's volunteering activities for the year, partnering with Serve the City Dubai to organize a day with a local university's pediatric outpatient ward. We welcomed 40 children of all ages for a day of face painting, origami, balloon animal making, and arts and crafts, including a special project where everyone wrote down what they were most grateful for. Best of all, Tom and Jerry made an appearance!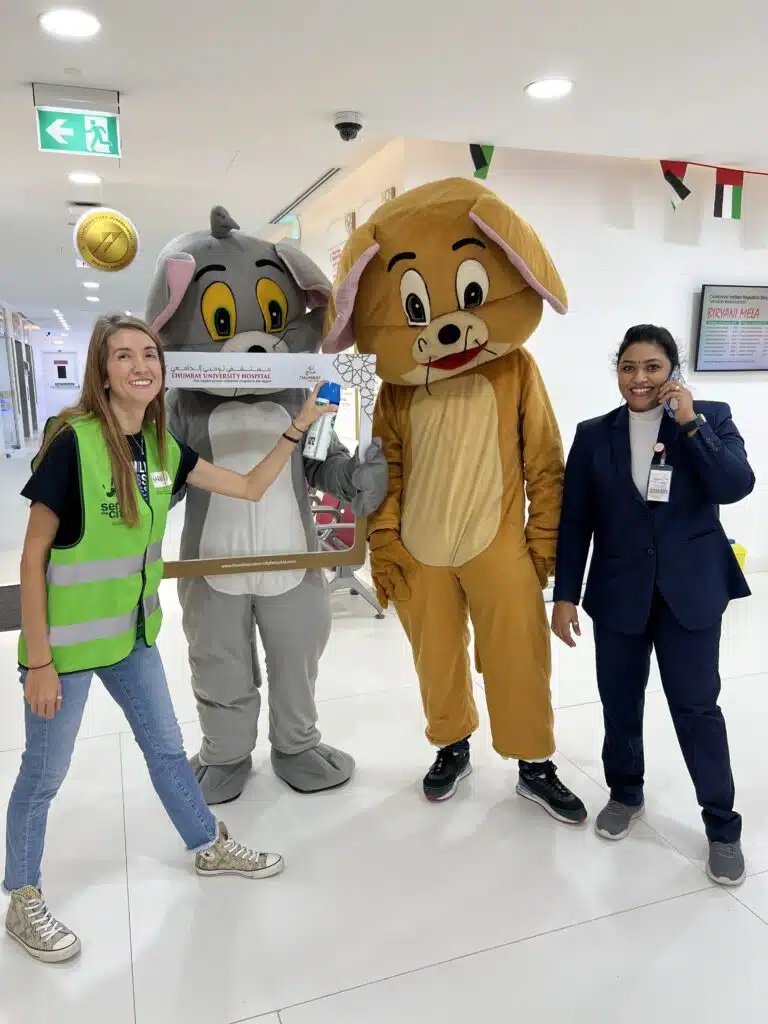 After taking part, Market Manager Natalie Kensley said, "We were all left with sweet memories, but we are humbled by the love, kindness, appreciation, and joy shown to us by the children we met. As one 6-year-old child succinctly said while trying face painting, "All you can do is your best. That's all anyone wants."

Enjoying brain food in Budapest
Sometimes a quick break is just what you need to get your best work done. In the Budapest office, our EMEA Accommodation Services team took the time to enjoy some mood-boosting coffee and cookies together. One of the best parts of Agoda's hybrid work model is being able to enjoy these moments of in-person connection with our community.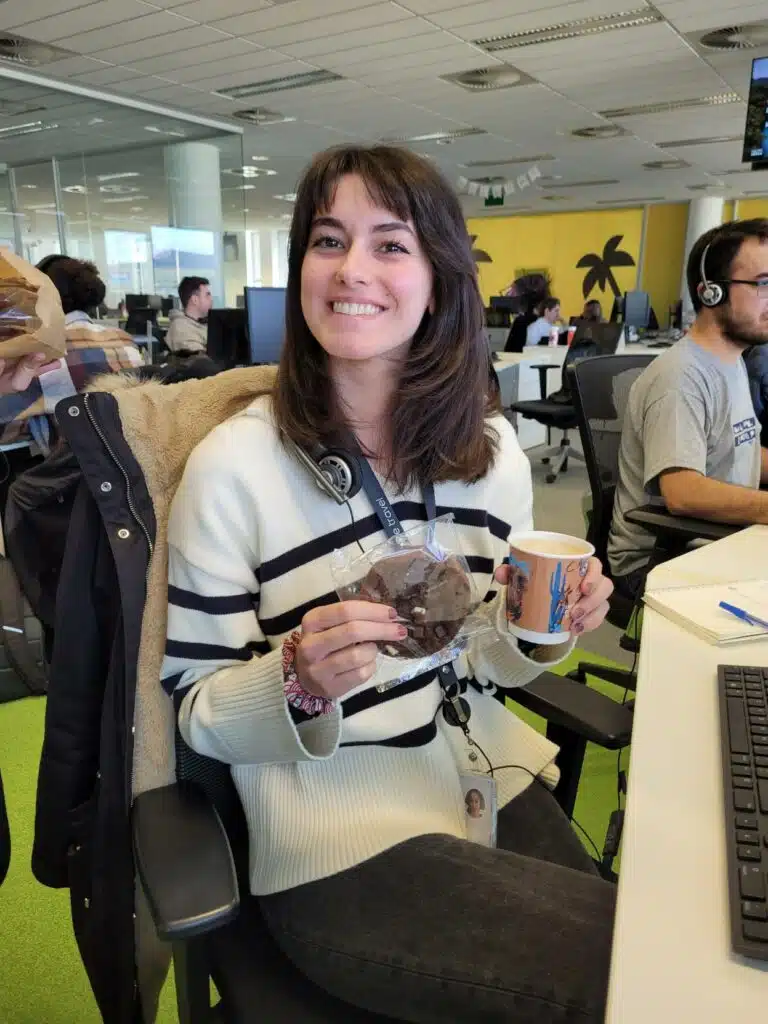 Excited to be part of the Agoda community? We're hiring!