It's time for the second edition of Life at Agoda Highlights! In this blog series, we'll take you inside Agoda to see what's happening in our offices each month. 
Despite February being the shortest month of the year, Agodans certainly made the most of it. We battled it out over trivia, expanded our international community in Malaysia and Egypt, and even hosted our own GPT hackathon. Read on to get all the details.
Building our tech community
February was action-packed for the Agoda techies, with a full schedule of exciting events and knowledge-sharing. Our signature tech talks are always a highlight, and this month was no exception. We delved into composing apps using Server Driven User Interface (SDUI) with Priyanka Sabhagani, Machine Learning platforms with Amir Arad, and trunk-based development with Joel Dickson. Agoda also hosted the latest ThaiPy Meetup for Thailand's Python developer community, featuring guest speakers Stephen Batifol and Dylan Jay.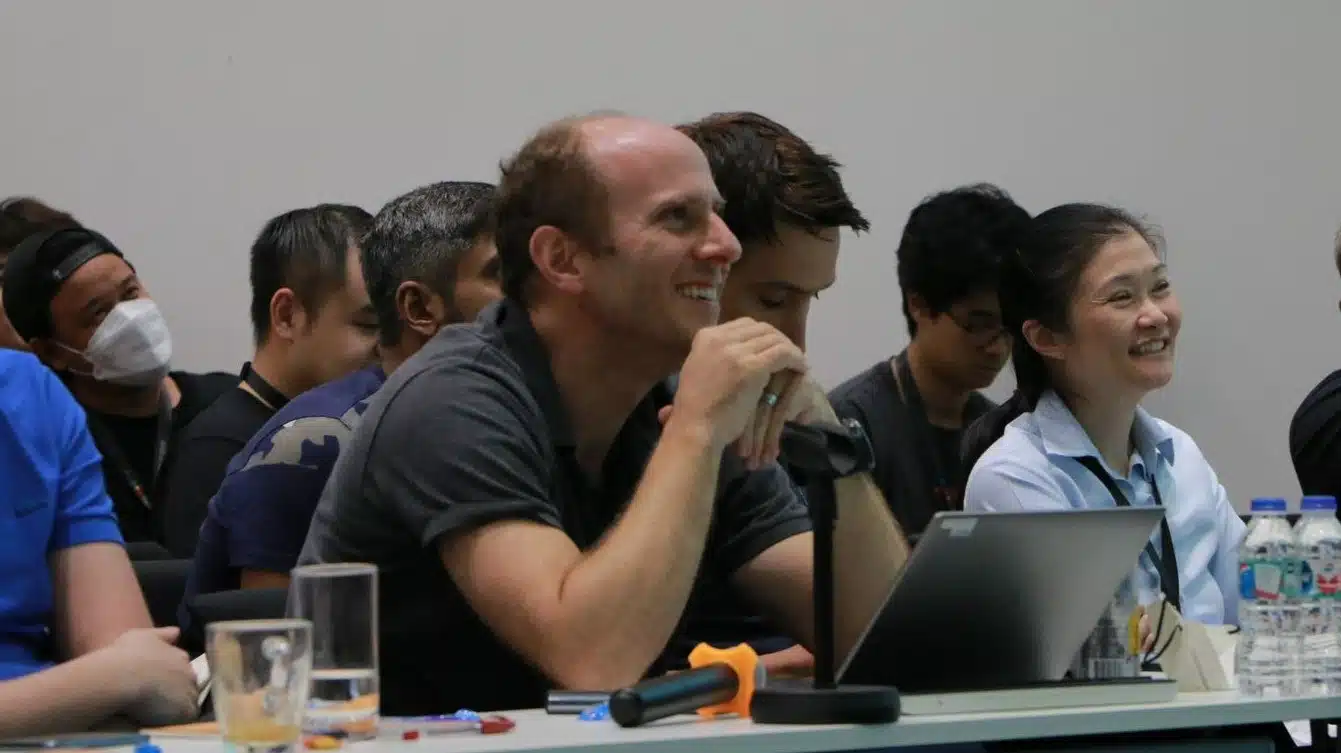 We rounded the month off with the GPT Hackathon, where participants devised practical use cases for GPT in Agoda and proved they were technically viable. As a company, we move fast and never stop innovating, and it was great to see the teams presenting such diverse ideas for using this cutting-edge technology. Members of our Senior Leadership Team were present to judge and present awards for the pitches.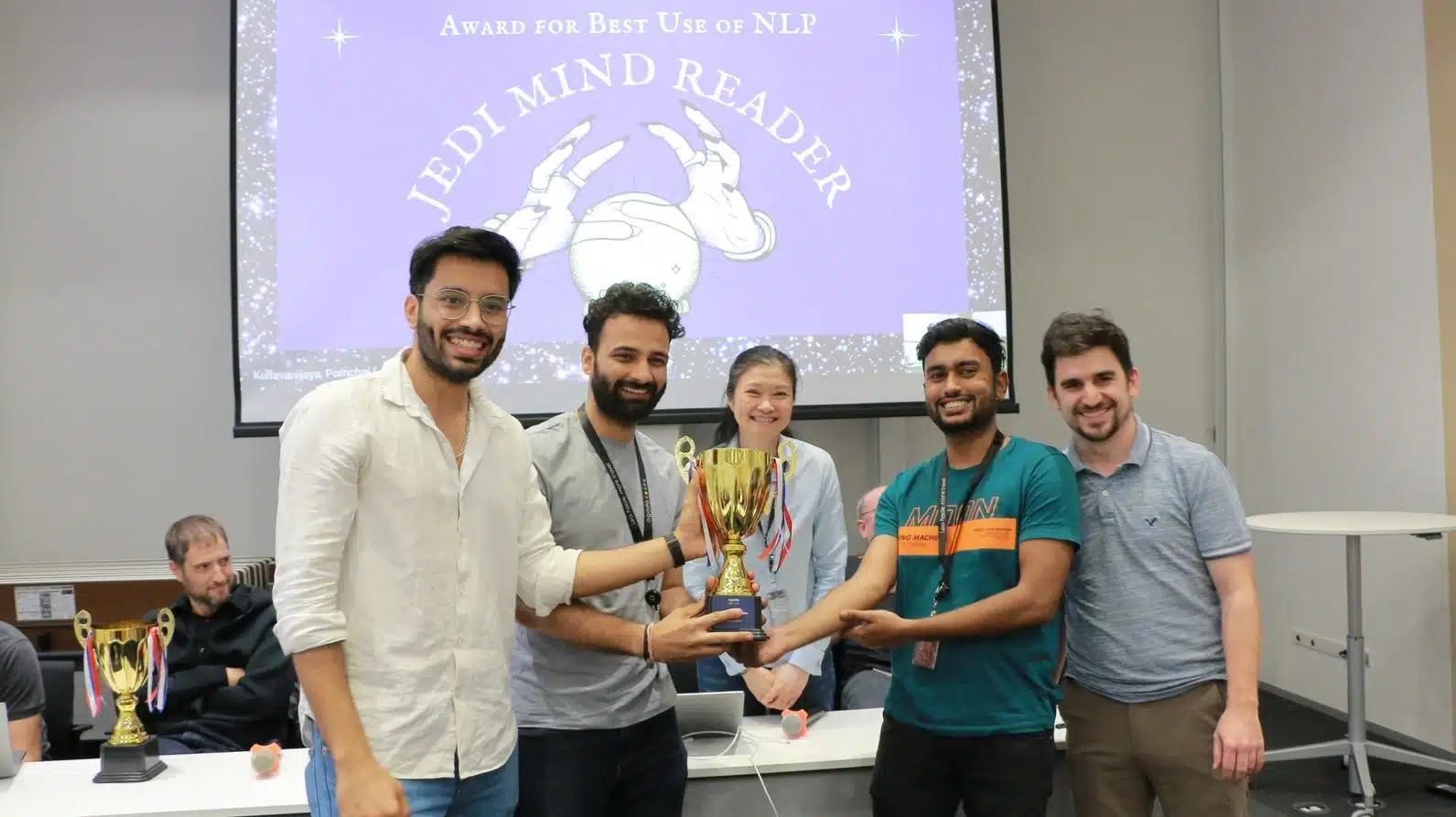 Making new connections in Malaysia
Connecting with early talent, seeing the potential in people, and opening their eyes to unexplored paths: this is what the Agoda Campus team does best. This month, they headed to Kuala Lumpur to take things to another level.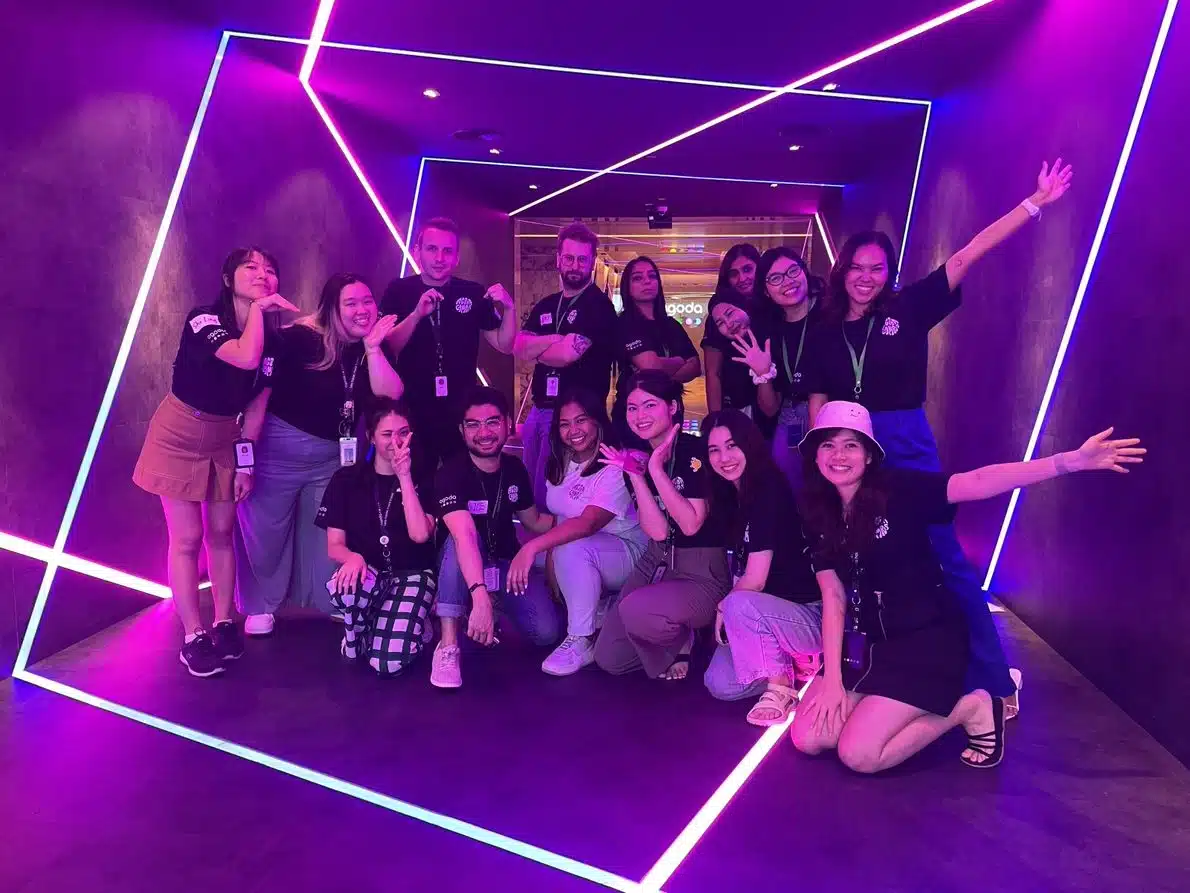 First up was Agoda Malaysia's inaugural Open House, where the team welcomed 100 shortlisted students to the vibrant Kuala Lumpur office with the help of our local team. The Open House programming was designed to tap into each student's potential and equip them with all the skills needed to thrive professionally. Students had the chance to connect with our leaders and recruiters, learn to improve their resumes, and take part in career workshops, as well as learn about life at Agoda and our many career opportunities.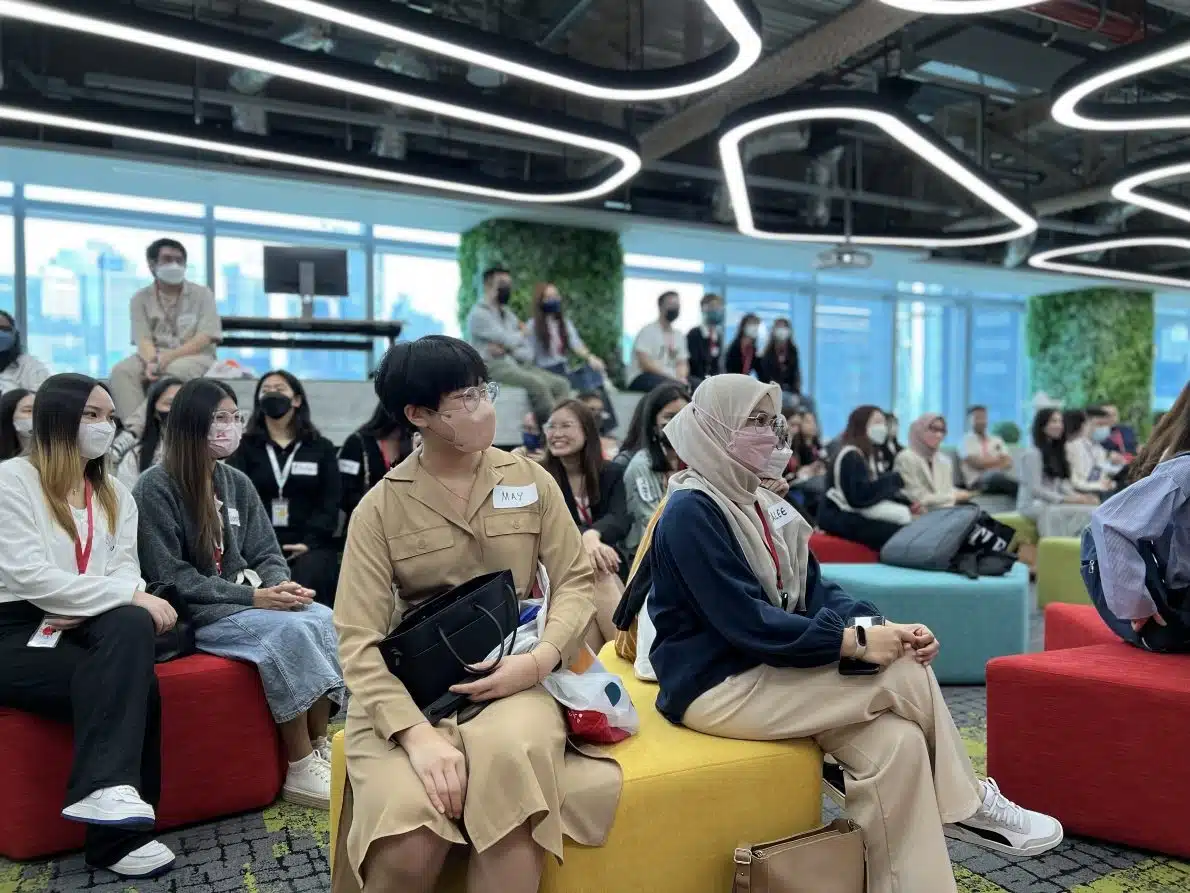 The team also planned a campus roadshow, visiting numerous universities to speak with students and share what it's like to be part of a diverse, international tech company. This brought them to the Universiti Teknologi MARA (UiTM), Sunway University, Tunku Abdul Rahman University of Management and Technology (TAR UMT), and INTI International University and Colleges. Finally, they capped off an exciting week with the debut of a partnership between Agoda and the Asia School of Business (ASB). The team co-hosted a Career Trek and Memorandum of Understanding Signing Ceremony, where Agoda and ASB executives and alumni got to connect in person and celebrate this very exciting new partnership.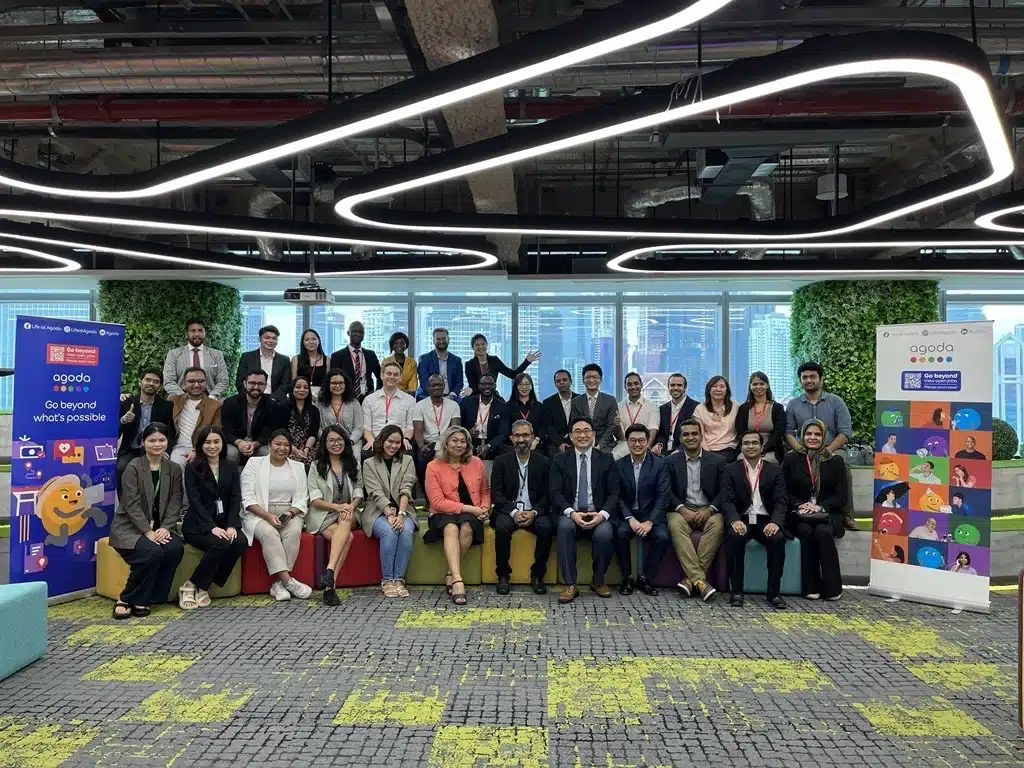 Battling it out over trivia
February saw the return of one of our most beloved events: the Agoda Quiz! Over 100 Agodans from across the company teamed up and took part in a fun evening of rapid-fire trivia and tough competition, with plenty of pizza for brain food.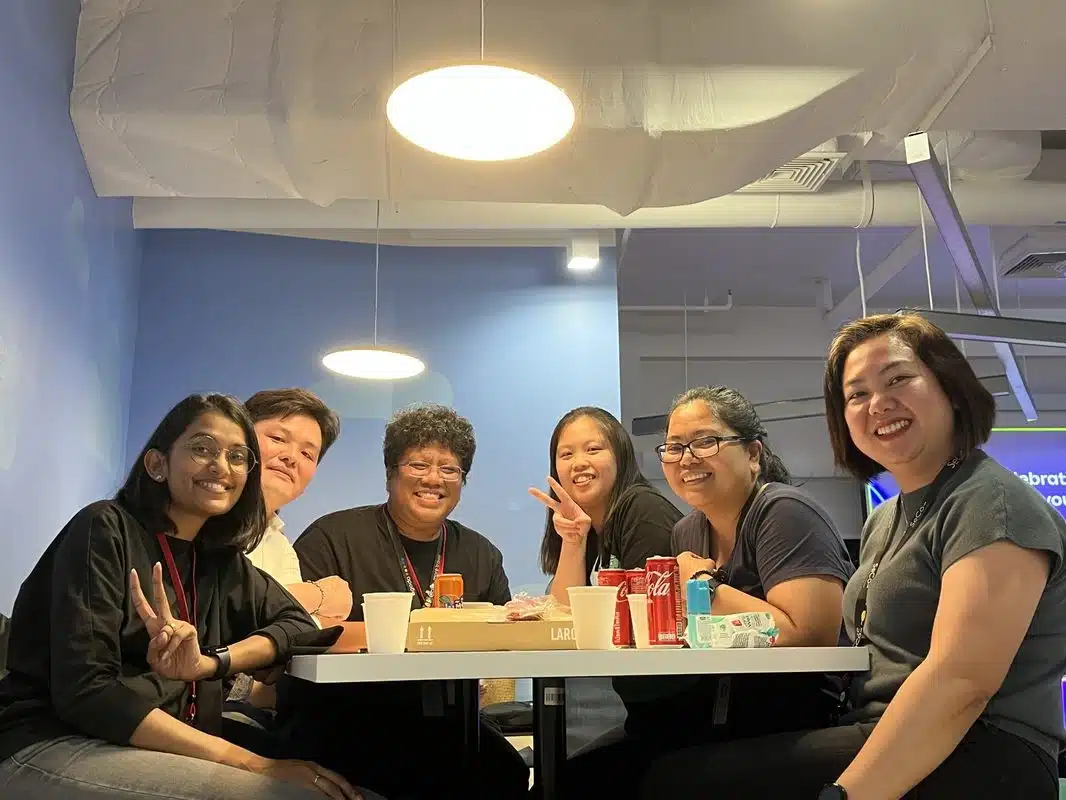 Our teams put their knowledge (and guessing skills) to the test, tackling topics from music to global festivals. Of course, we couldn't resist including some questions about tech and travel. Congratulations to the winning teams!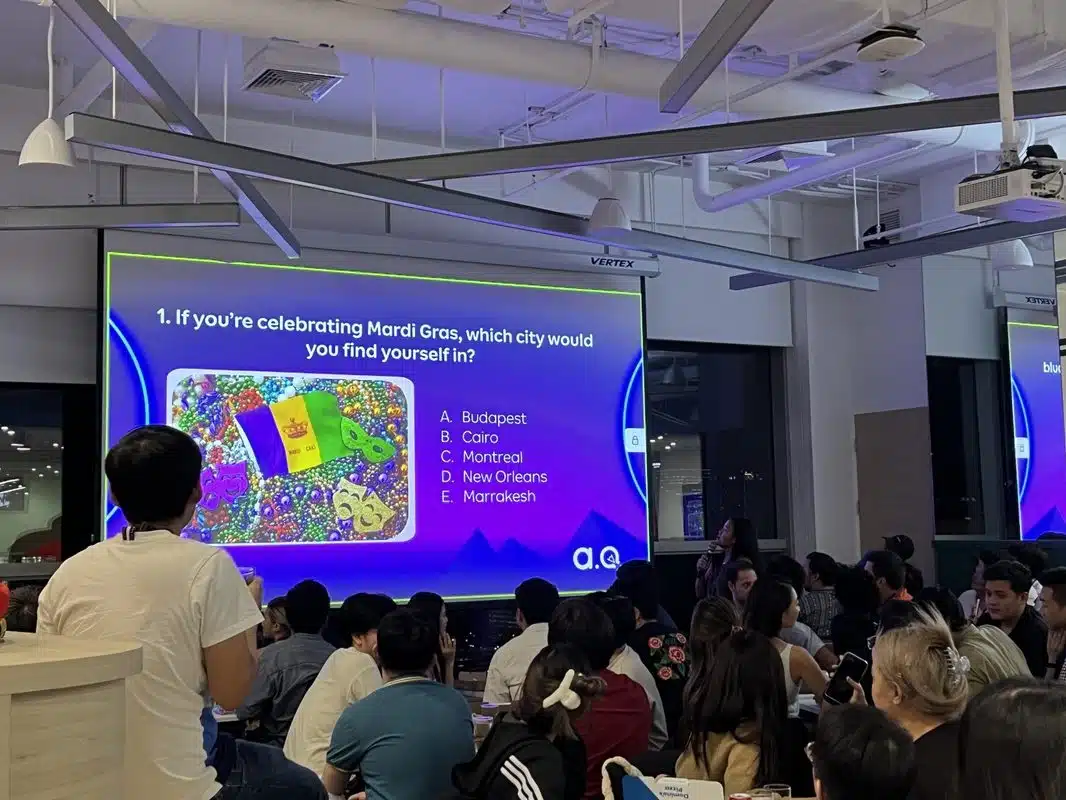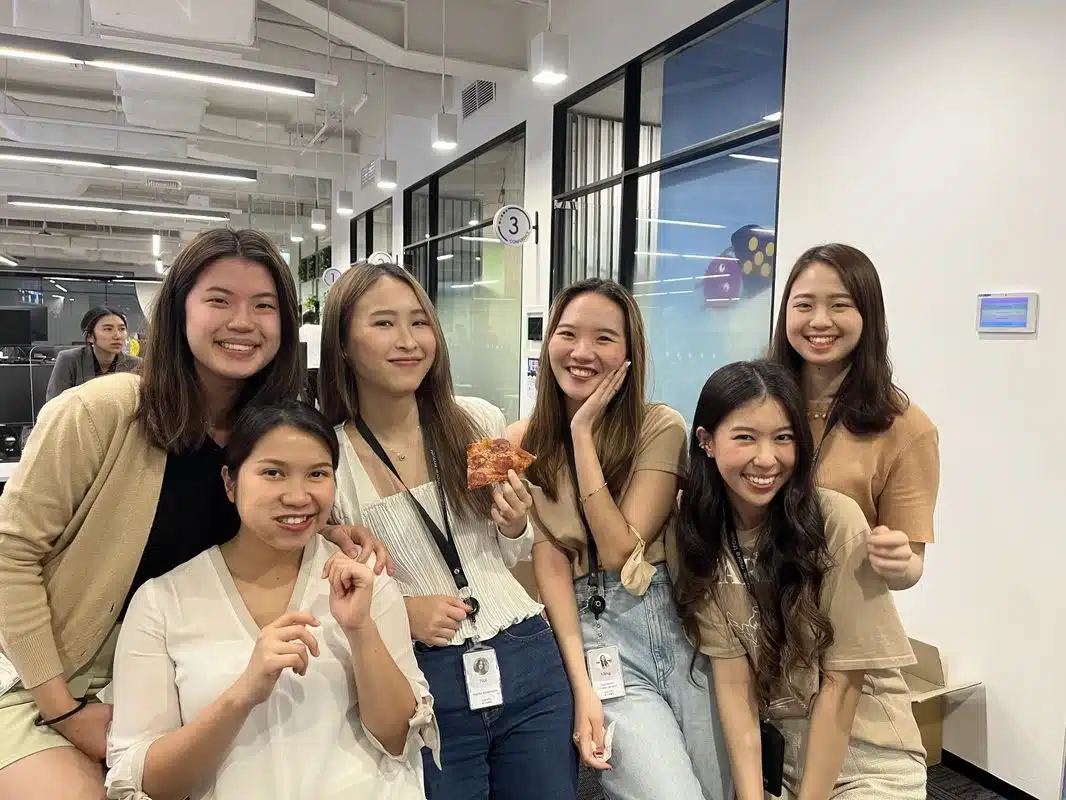 Strengthening our community tourism initiative
Our CCO Damien Pfirsch joined Bangkok Governor Chadchart Sittipunt and US Ambassador Robert F. Godec on their tour around the tourism community of Talad Noi. He introduced a few local shops that Agoda volunteers have assisted through our skills-based volunteering program. These businesses included the Heng Seng Pillow shop, Tue Kha Tang Pork Knuckle Jelly shop, and Caiyong Hometel & Café, which were able to revamp and digitize their operations with the help of Agodans.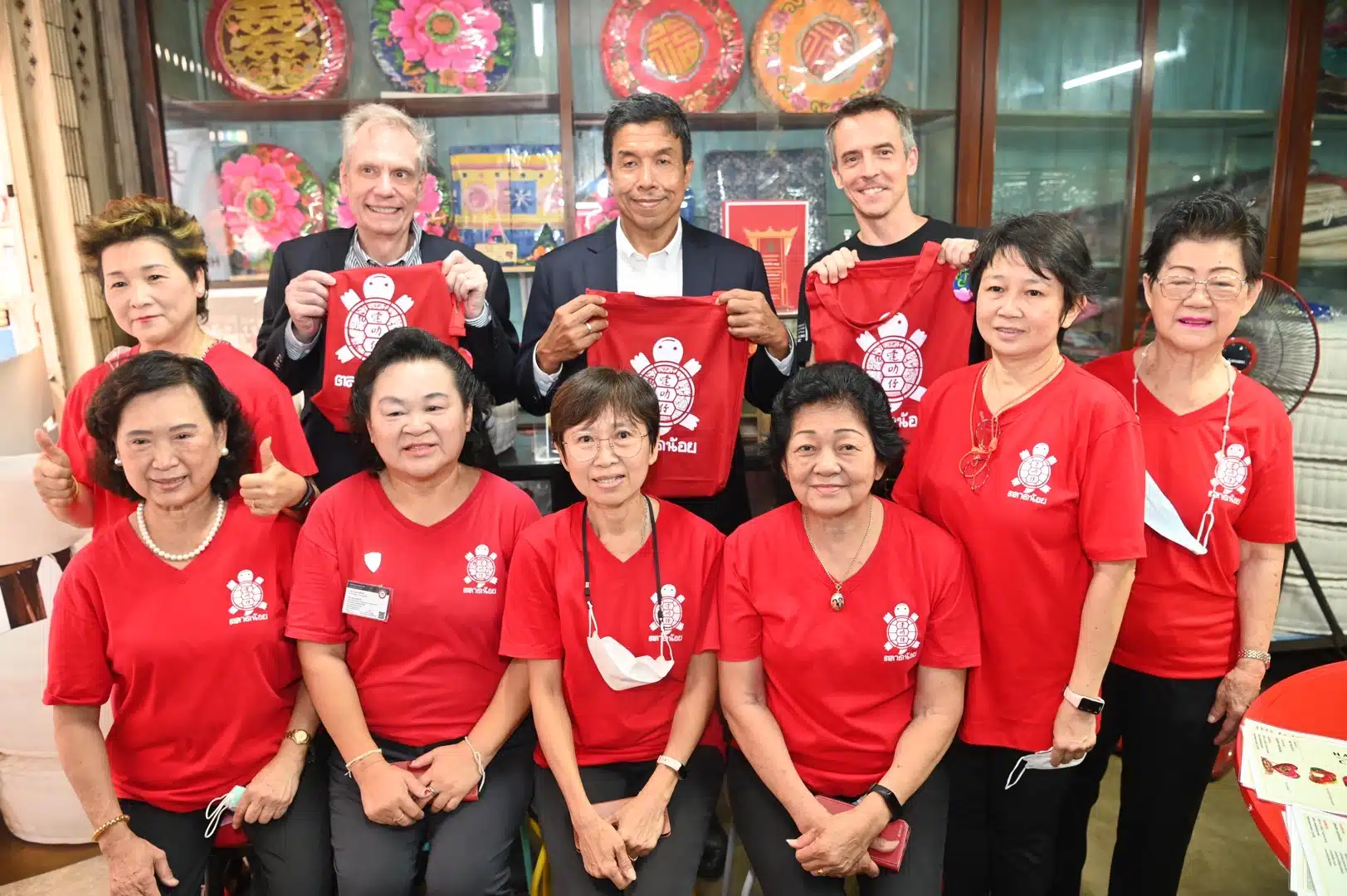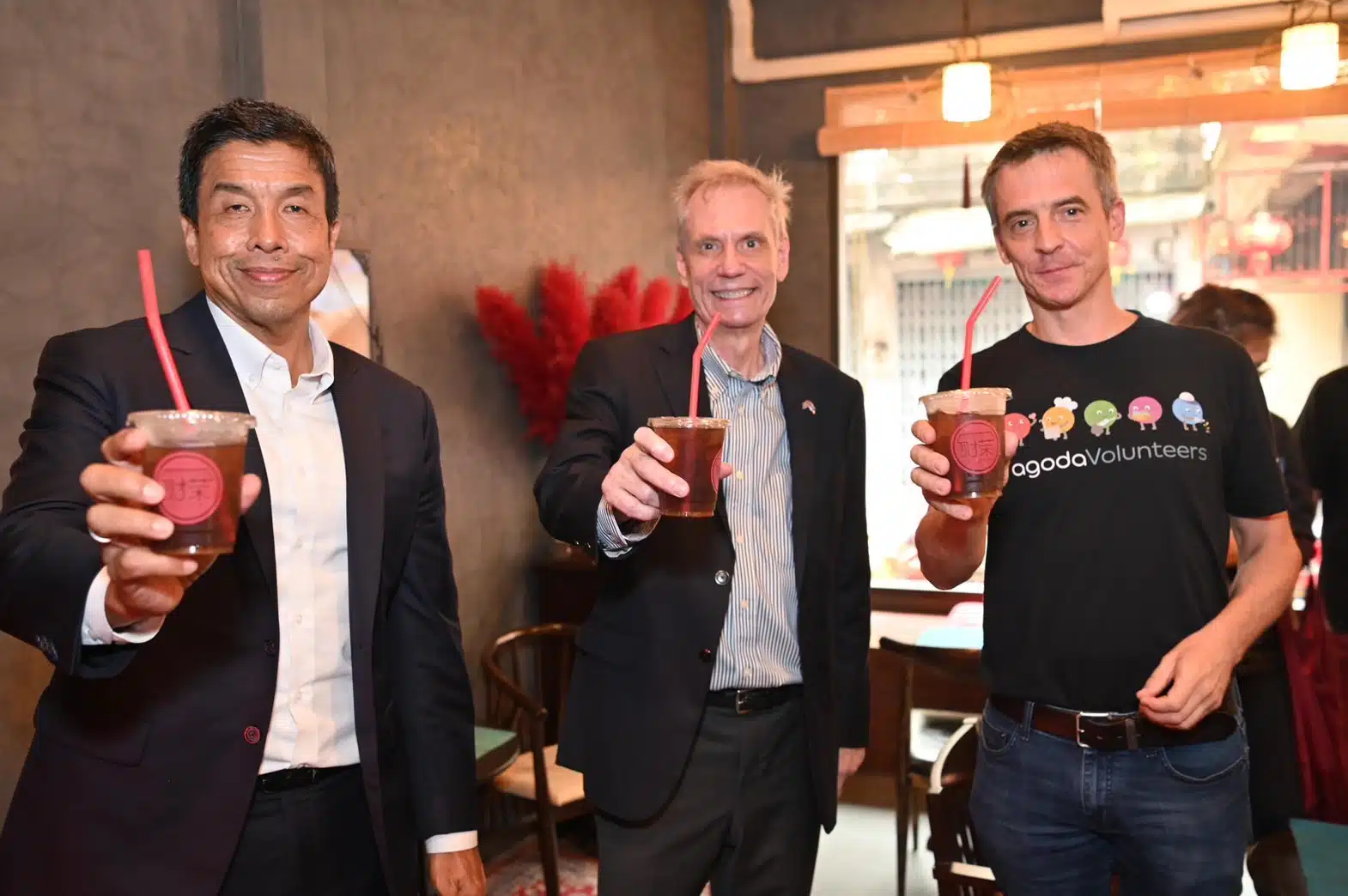 Hitting new milestones in Egypt
This month, the Agoda Egypt team hit a new milestone, hosting the company's first in-person market event in Egypt at Sofitel Cairo Nile El Gezirah. We welcomed hotel partners from across Egypt and shared valuable insights on leveraging Agoda's wide range of solutions for their distribution strategies. After a year of having a dedicated team in the market and opening a new office in Cairo, this event marks a period of remarkable growth for Agoda Egypt, with plenty of exciting developments ahead.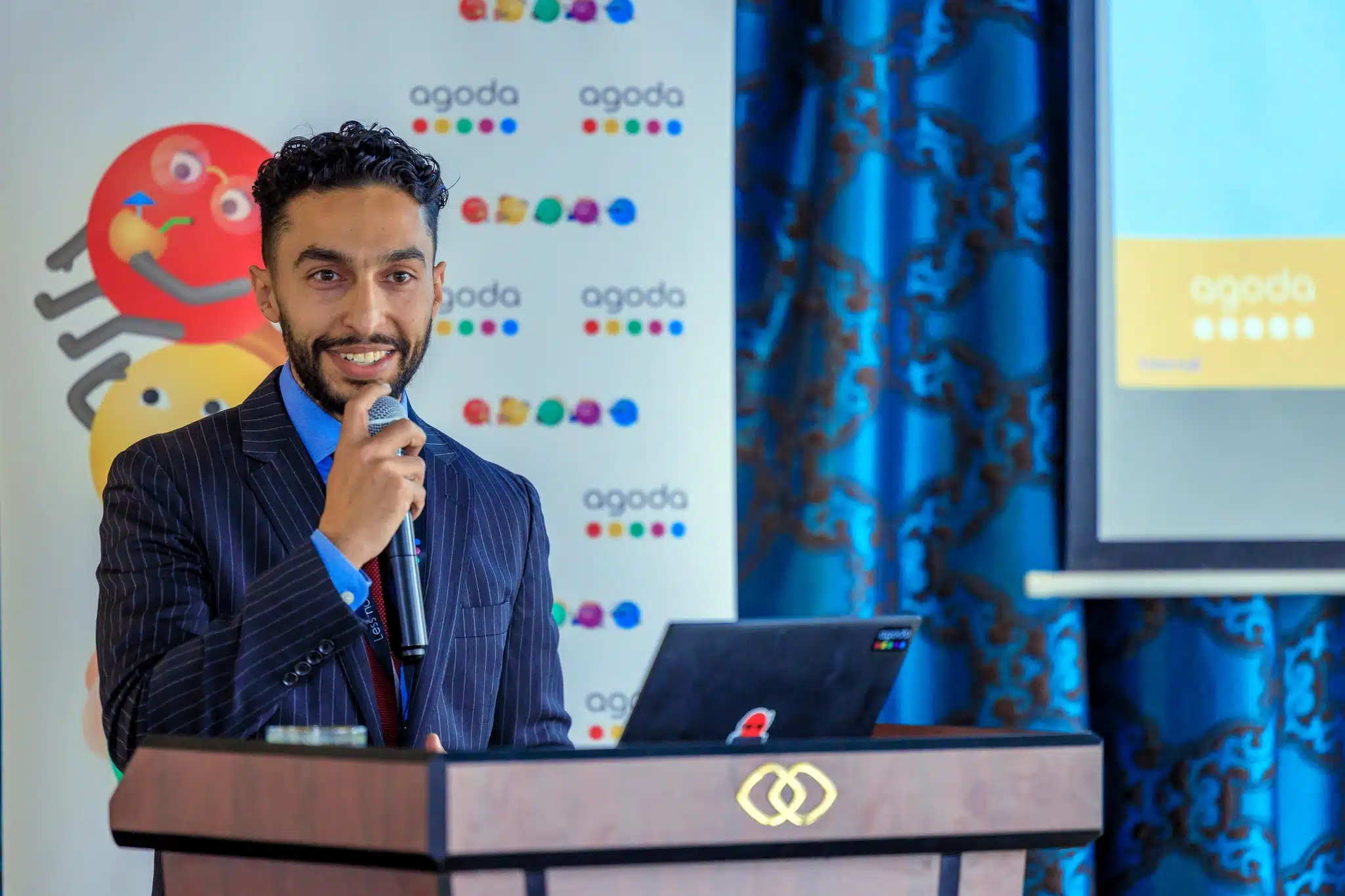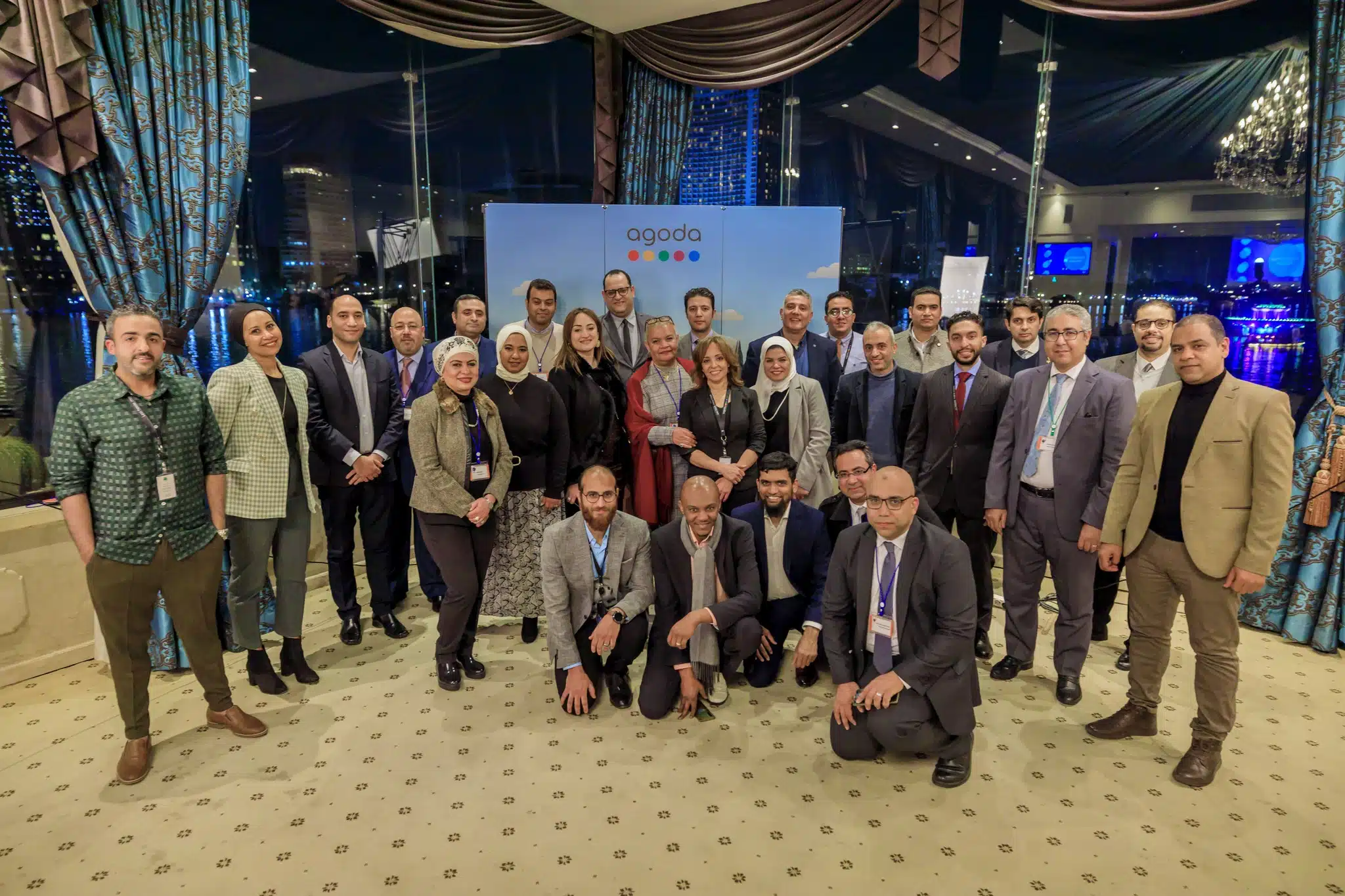 Sharing the love
February is the month of love, so we could not miss showing our colleagues how much we appreciate them! This month, Agodans across offices shared the love through custom appreciation cards and e-cards provided by our People team. And what's Valentine's Day without something sweet? To make our office days a little more special, we stocked each location with sweet treats for this occasion. And there was certainly love in the air at the Valentine's Day parties hosted by Agodans in Bangkok and Gurugram.
Hanging out with the

Senior Leadership Team
Our Customer Experience Group's Senior Leadership Team (CEG SLT) site visits are always a fun Agoda tradition. For these visits, CEG SLT heads to Agoda locations across the globe to meet, mingle, and chat with local teams. During the Bangkok site visit, the amazing CEG team enjoyed a snack session with our leaders, who tried their hand at serving refreshments. After a busy start to the year, it was great for everyone to come together to relax and celebrate Agoda CEG's many achievements. We're already looking forward to the next site visit in Seoul!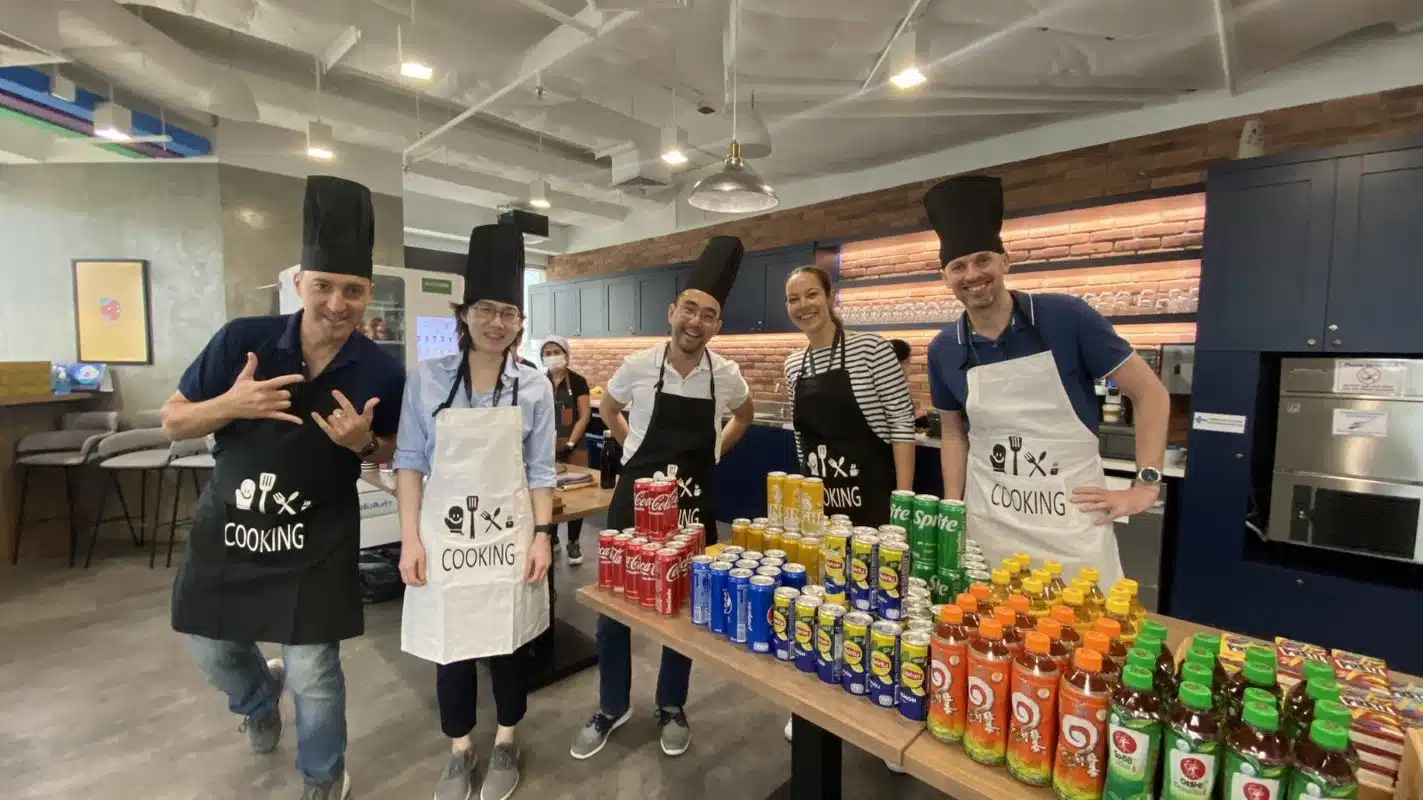 Interested in joining our global Agoda community? We're hiring!