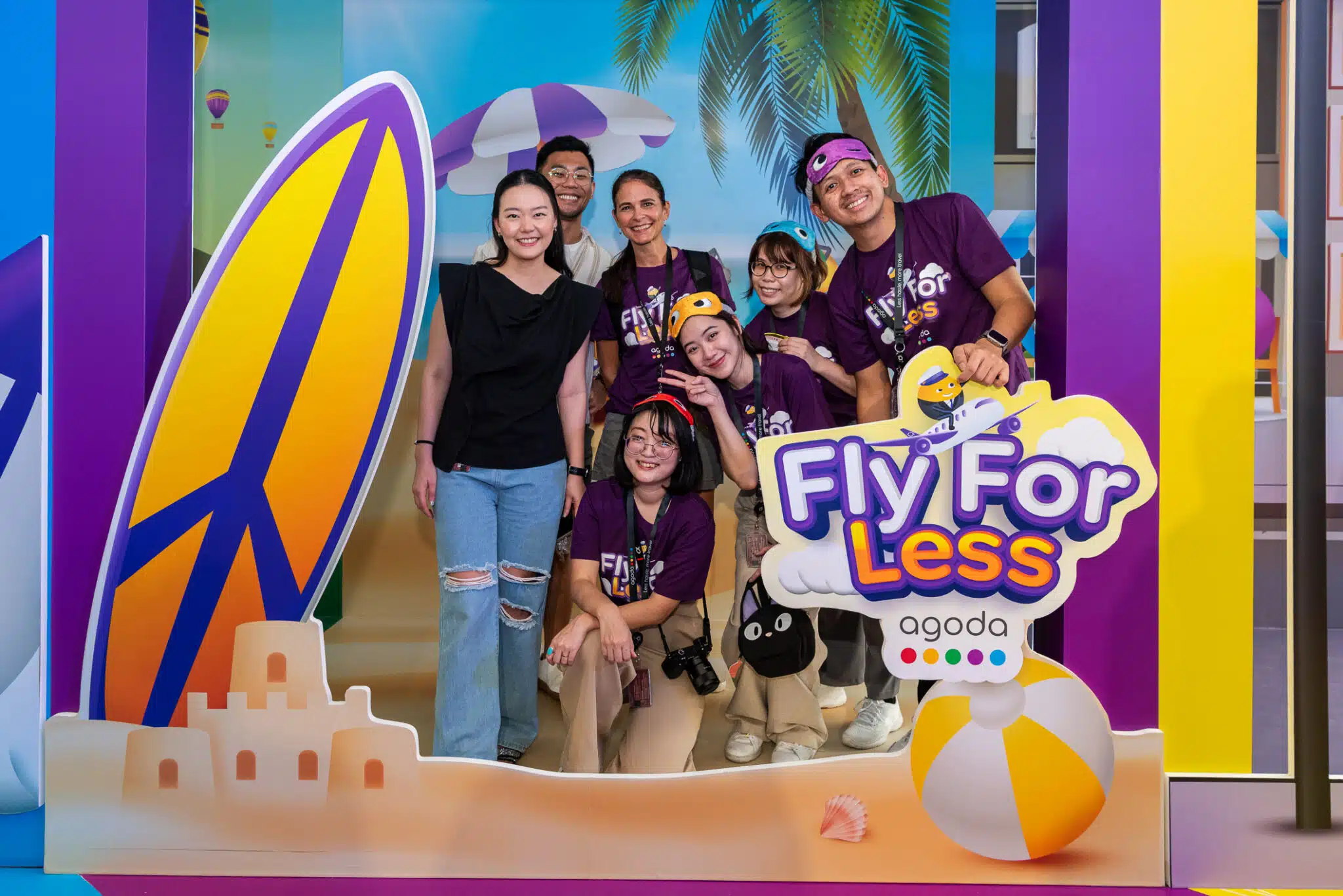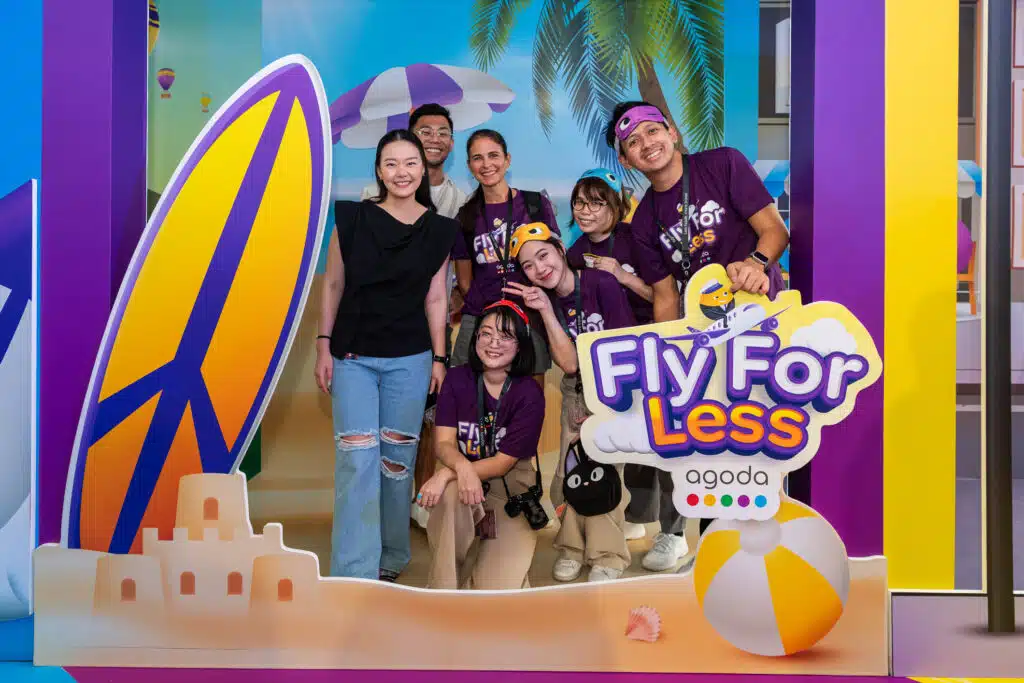 On September 14-16, we hosted Fly For Less, our first interactive, on-ground consumer event in the heart of Bangkok. Designed to take visitors on an immersive journey and present our fantastic flight deals, this event showcased the best of Agoda's ethos: our creativity, data-driven culture, and spirit of collaboration. Read on to see how we made it all happen. 
A little background: The story of Agoda Flights
In 2019, Agoda Flights was introduced as part of our vision for an integrated travel booking experience. Today, we offer flight deals globally across over 130,000 routes to over 200 countries and territories, staying true to Agoda's mission of making travel more accessible for all – hence the name of this event. "We called it Fly for Less because it's part of our vision to enable everybody to see the world for less," explains Matteo Frigerio, Agoda's Chief Marketing Officer. By hosting this event, we wanted to bring the digital product of Agoda Flights into the offline world, right into the hands of our consumers.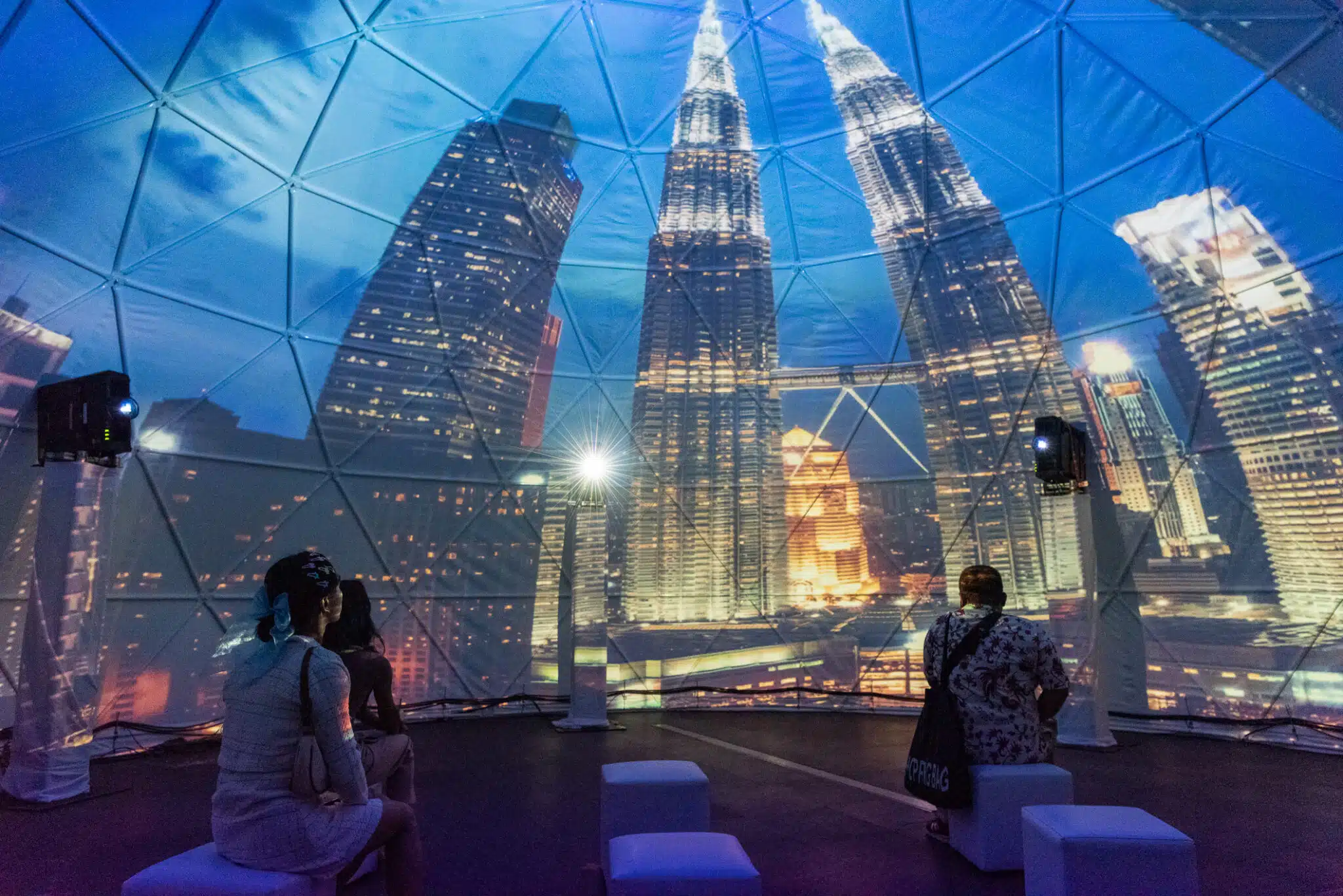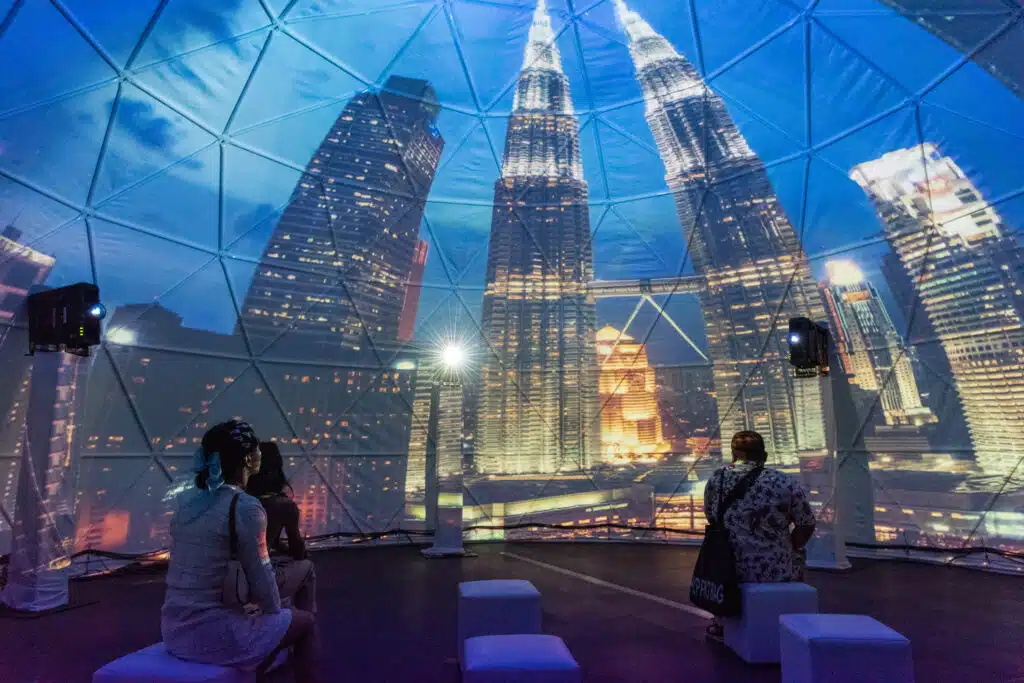 Behind the scenes: Creating the world of Agoda Fly For Less
The spark that ignited this event first emerged during a discussion within Agoda's Public Relations team, who were brainstorming ideas to attract media coverage for Agoda Flights. This idea soon evolved into Fly For Less, with Agodans from the Marketing, People, Product, Legal, and Customer Experience departments coming together to make the event a reality. "This is the first integrated campaign that we've done for the Agoda product and a great collaboration across different teams," shares Allison Wright, Agoda's Global Communications Director.  
Much like our online platform, the event was colorful and user-friendly, with thoughtful touches to create a seamless experience for all travelers. "Our main design theme was aviation and global travel, centered around a terminal concept with visual elements like the sky, airplanes, passengers, and tourist attractions. Our Departures-themed entrance served as a welcoming point at the event, similar to an airport gate," says Tarueta Ongarjyotin, Visual Design Lead from the Brand team, who steered the creation of visuals for the event. Our signature Agoji mascots even got the Fly For Less treatment with new cabin crew outfits.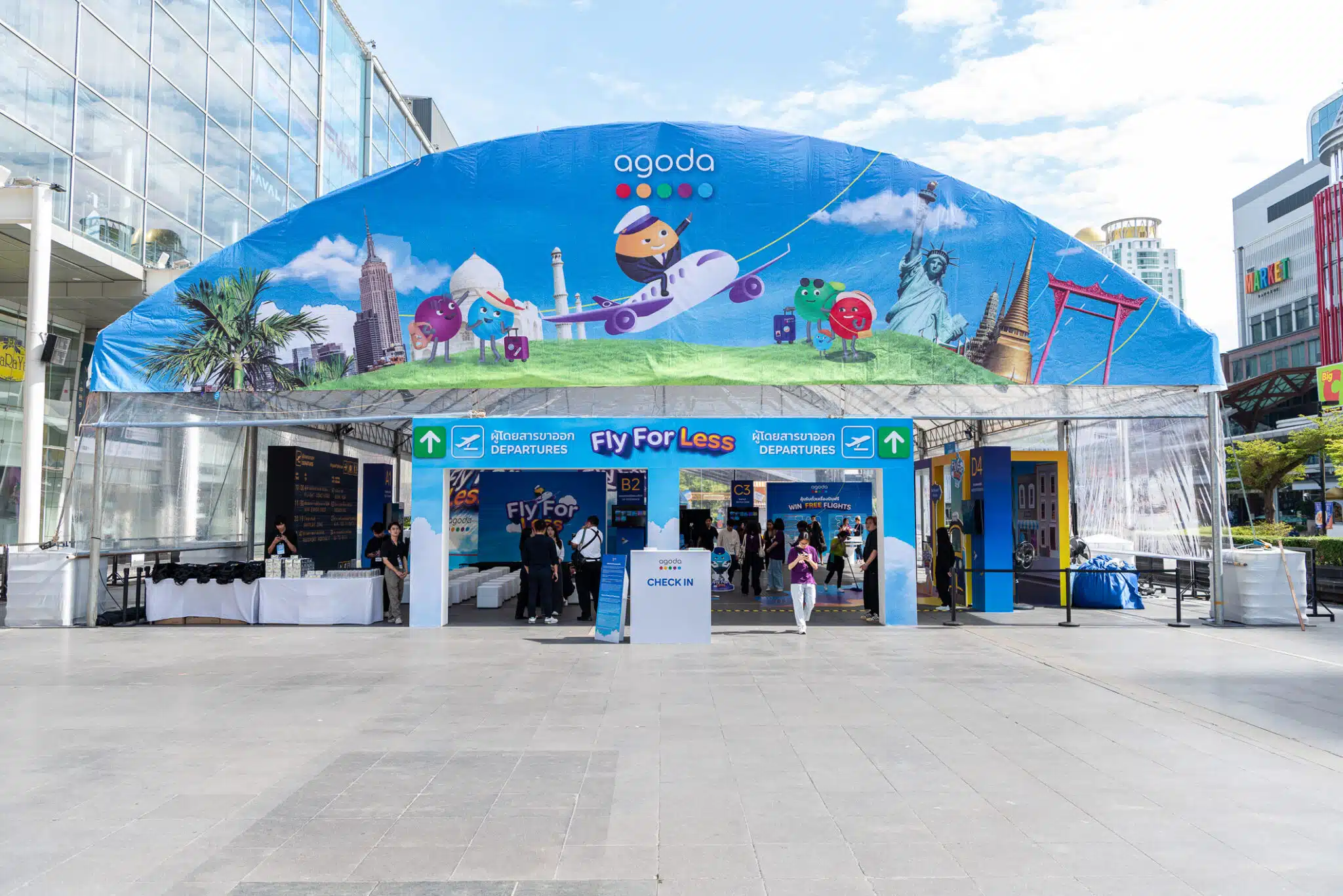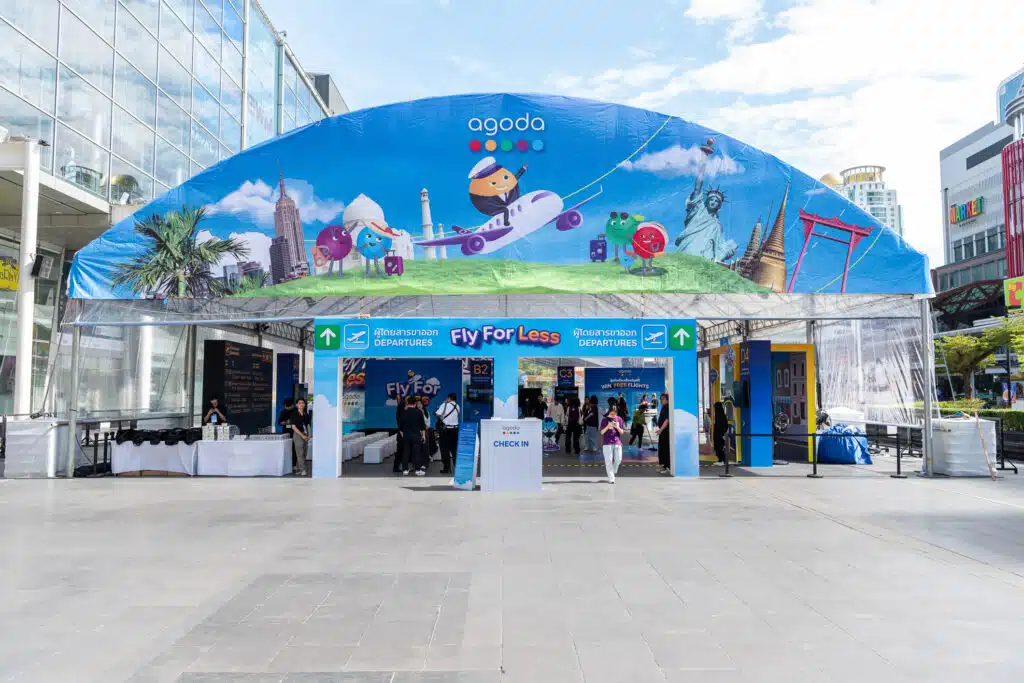 Preparing for take-off: Building excitement for the event
We launched a holistic marketing campaign to get people talking about Fly For Less – made possible by our Marketing Communications team comprising PR, Employer Brand, and Internal Communications. Because this was no ordinary event, we knew that an ordinary announcement would not do. Instead, we gave our global offices flights-themed makeovers with photo booths, banners, and limited-edition Agoda travel items like suitcases and eye masks. But the biggest transformation was by our C-Forum, who turned into cabin crew and surprised Bangkok employees at their desks with trolleys full of in-flight refreshments and boarding passes – aka personal invitations to the event! 

"Since it's our first time doing such a big offline campaign, we wanted to reach as many Agodans as possible, making them proud to be part of our company's event," says Lalita Kittisrikangwan, Internal Communications Specialist, whose team spearheaded the internal campaign with help from the Employee Engagement team. "What sets Agoda apart is our flat structure: we have open communication throughout the company, and employees can easily engage with their senior leadership. The trolley dashes were proof of this and a great way for our leaders to further connect with Agodans across all departments and levels."
Inside the event: Heading to the skies
At last, it was time to fly! We opened our event to Agodans, press, and the public, with our CEO Omri Morgenshtern there to welcome guests and recognize the hard work of everyone involved.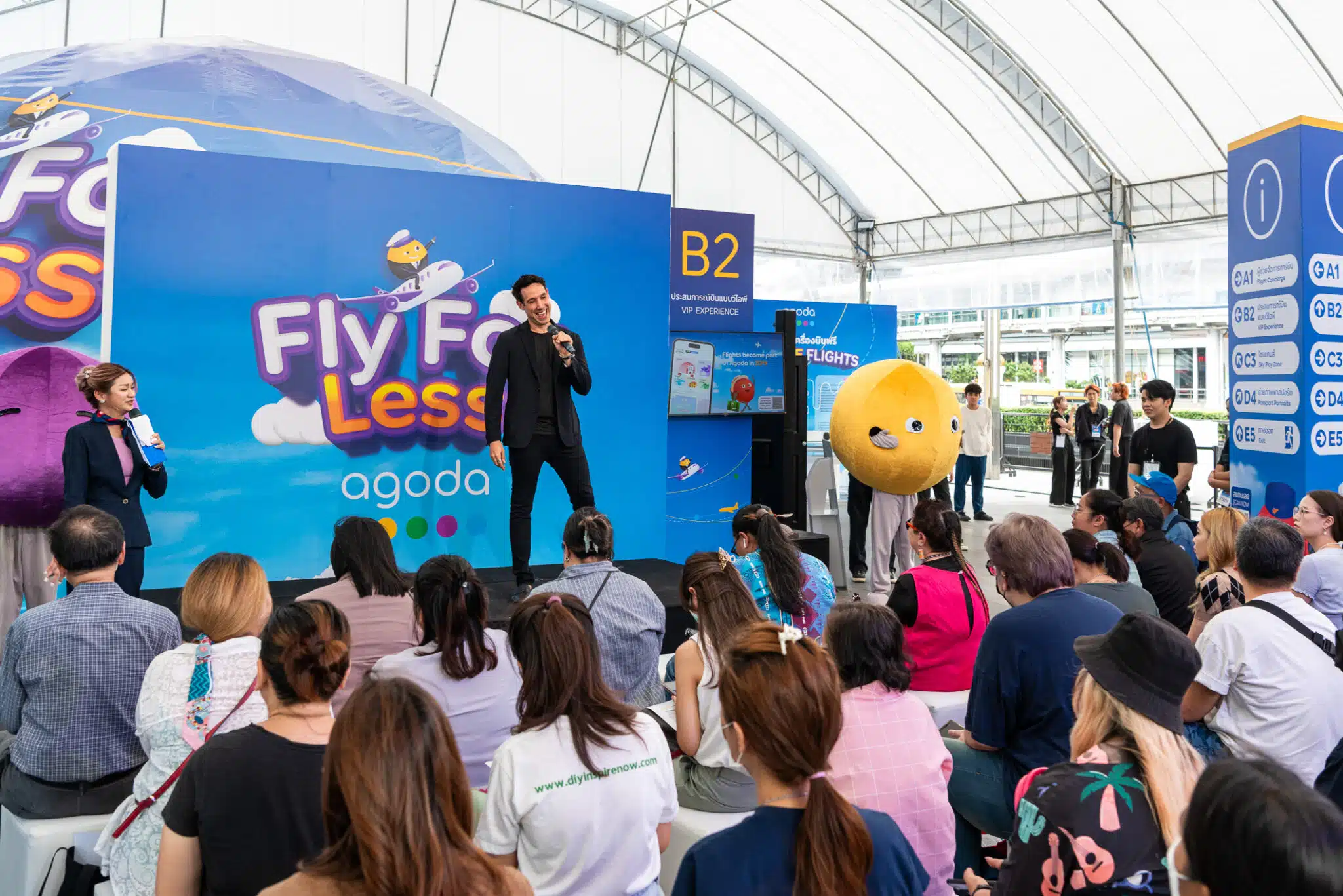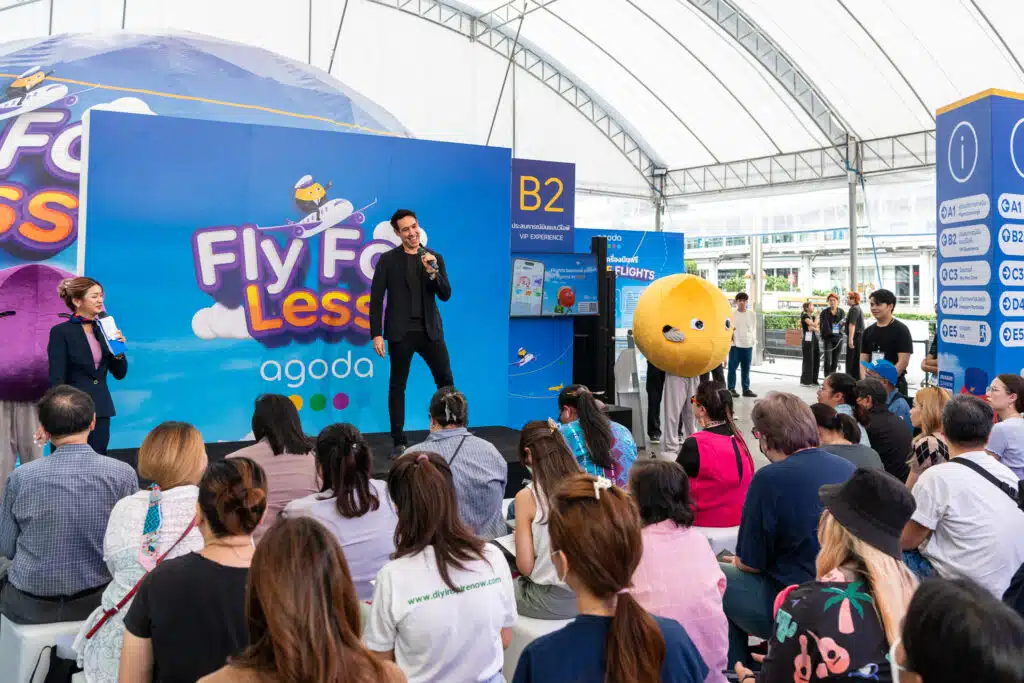 Inside the event, we simulated the experience of going on a once-in-a-lifetime trip, from heading to the terminal to taking off and, finally, touching down at your dream destination. In our airport-themed departures area, we created an interactive demo zone with larger-than-life screens where people could discover how simple it is to book flights on Agoda. In the spirit of seeing the world for less, we also provided exclusive discounts for those who clicked confirm and made a booking on-site, and guests could win one of a hundred free flights by testing their skills against our electrifying game in the Sky Play Zone.
Capturing memories is essential to any travel experience, so we couldn't miss having a photo booth to transport guests to the trip of their dreams. "We have three interconnected frames with different themes: mountains, the sea, and the city. People can stand in these frames, each marked by a distinct frame color. The floor's color design connects these areas and grabs people's attention. As they move through the frames, it symbolizes an easy journey around the world, aligning with the Fly For Less theme," says Tarueta on the Brand team's design.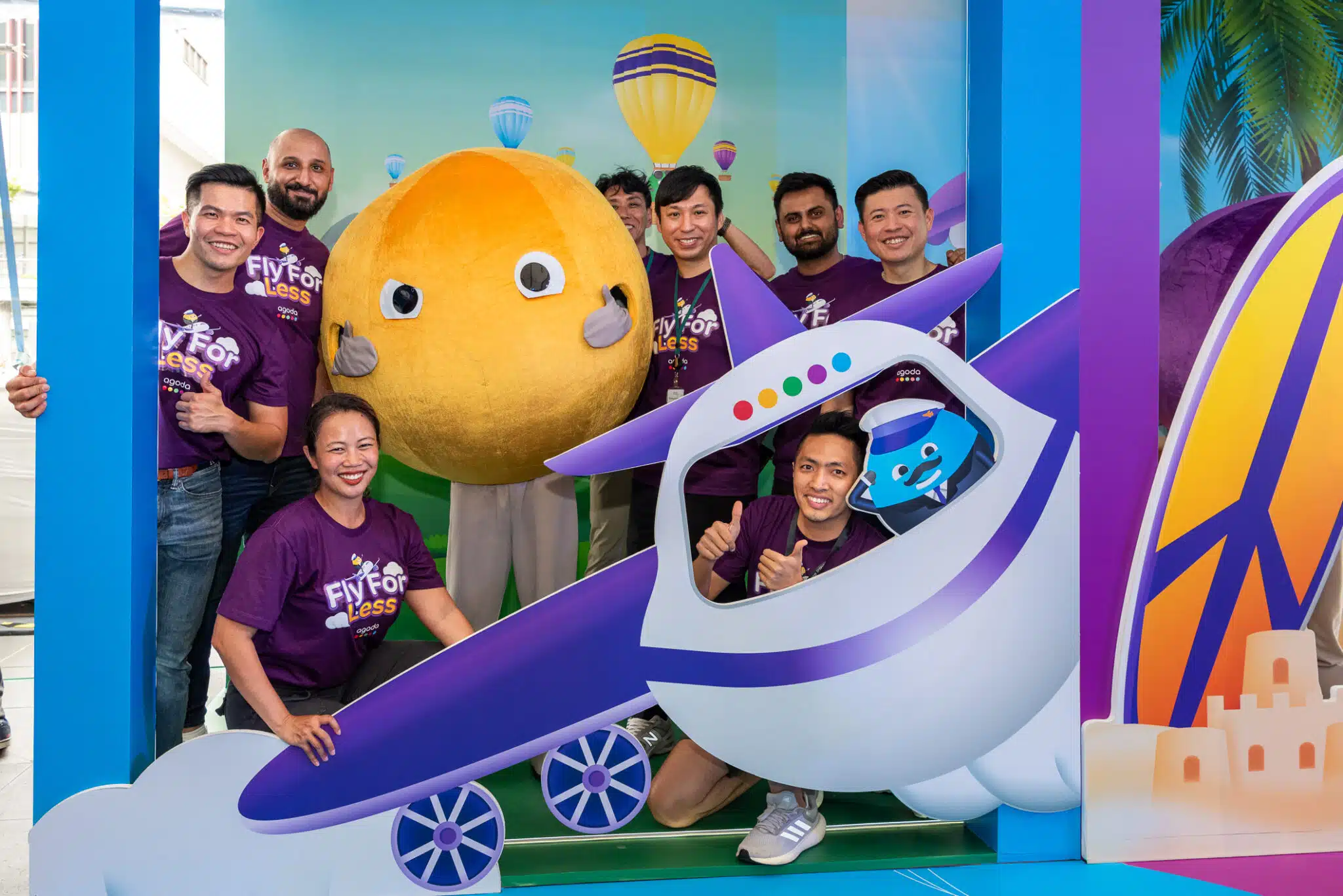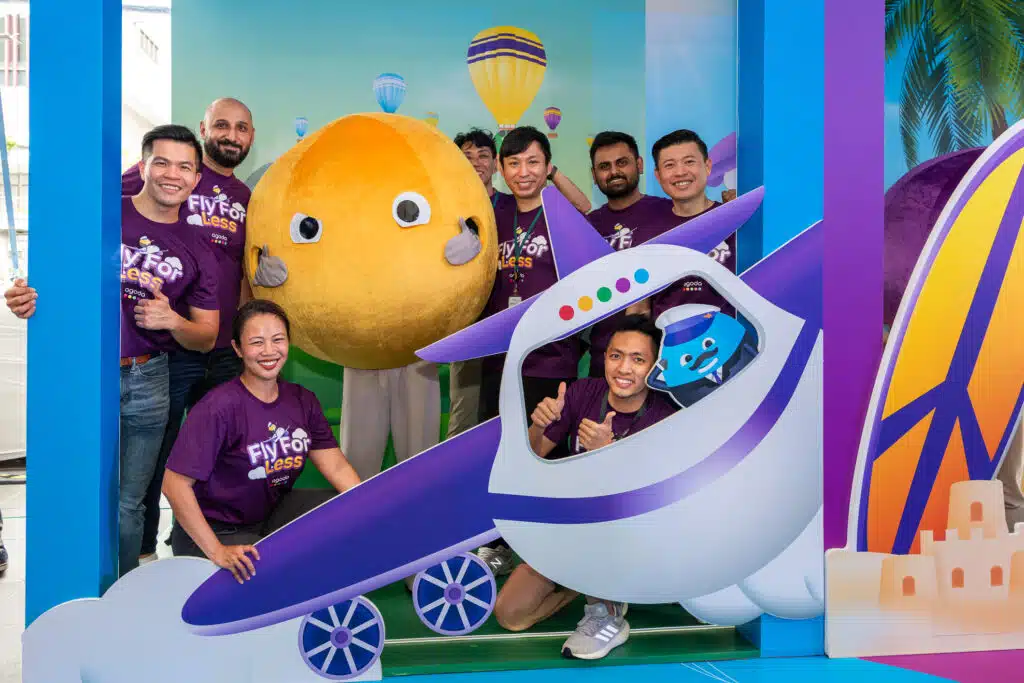 Of course, the highlight of the event was our projection mapping dome. "As a data-driven company, we have turned our data into a visual experience," explains Shamani Krishnan, Associate Global PR Manager, who led Agoda Fly For Less from its inception. Upon entering the dome, guests embarked on a 360-degree immersive journey of Agoda's top ten destinations, encompassing Thailand, Singapore, South Korea, Vietnam, and more. Combining Agoda's analytical power with artistic expression, this innovative approach broke traditional boundaries, creating a uniquely memorable storytelling experience for our guests.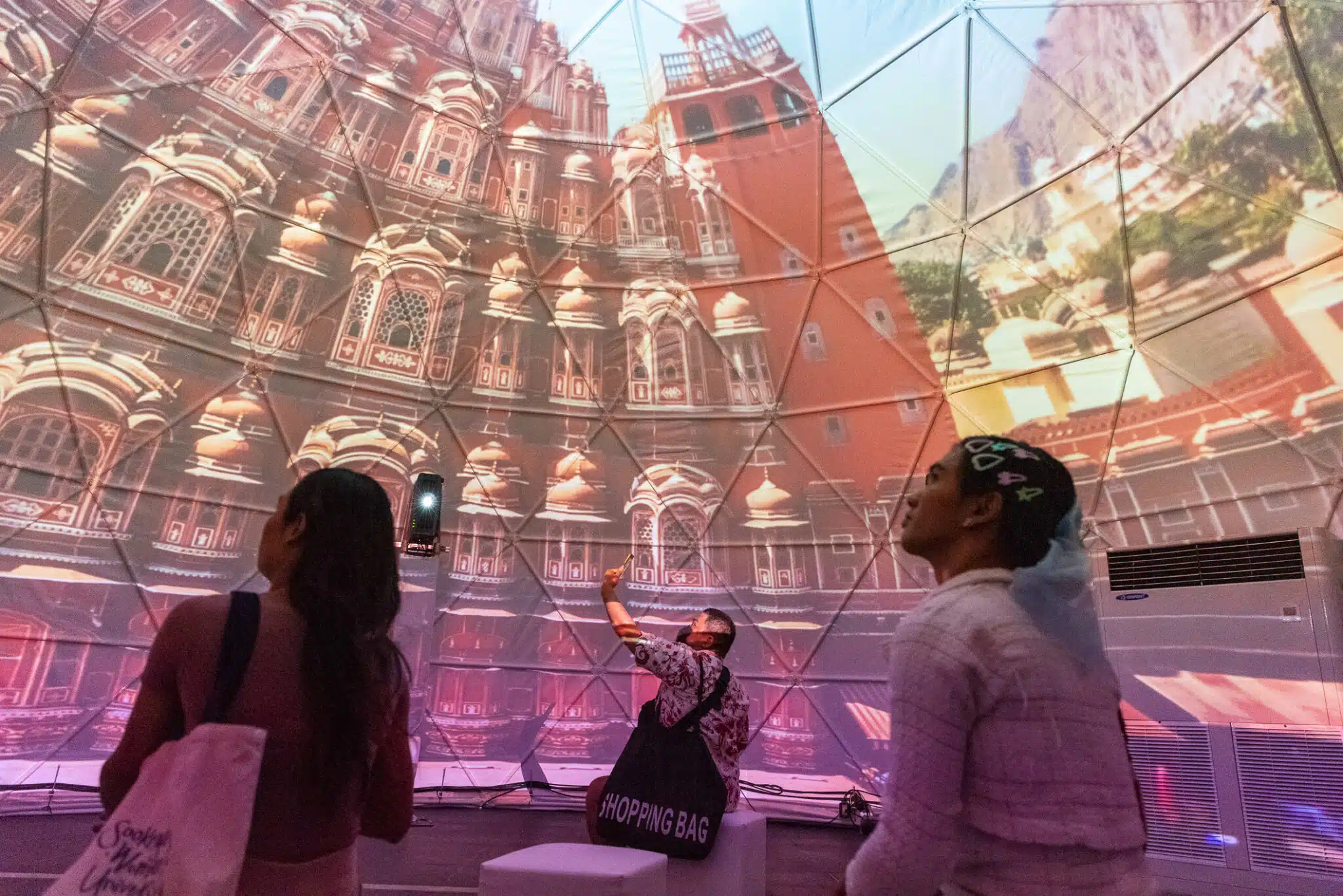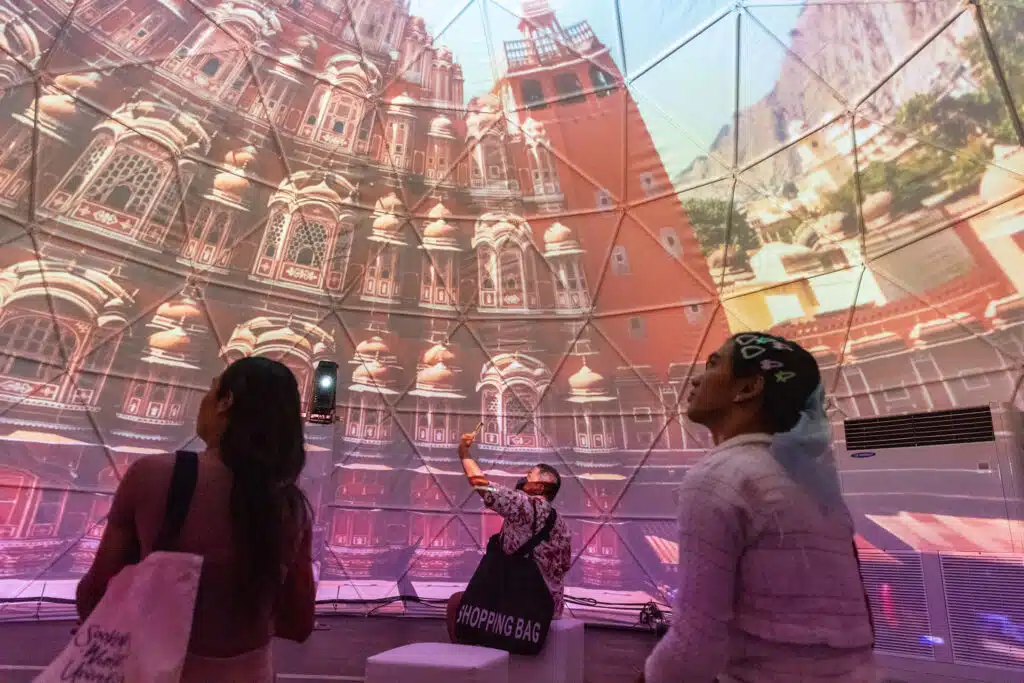 At Agoda, we move fast, embracing innovation and new opportunities to build travel for the world together. This culture of championing fresh ideas and collaborating to bring them to life made our first offline event a great success, and we're excited to see what comes next. 
Want to help people see the world for less? Our team is hiring.