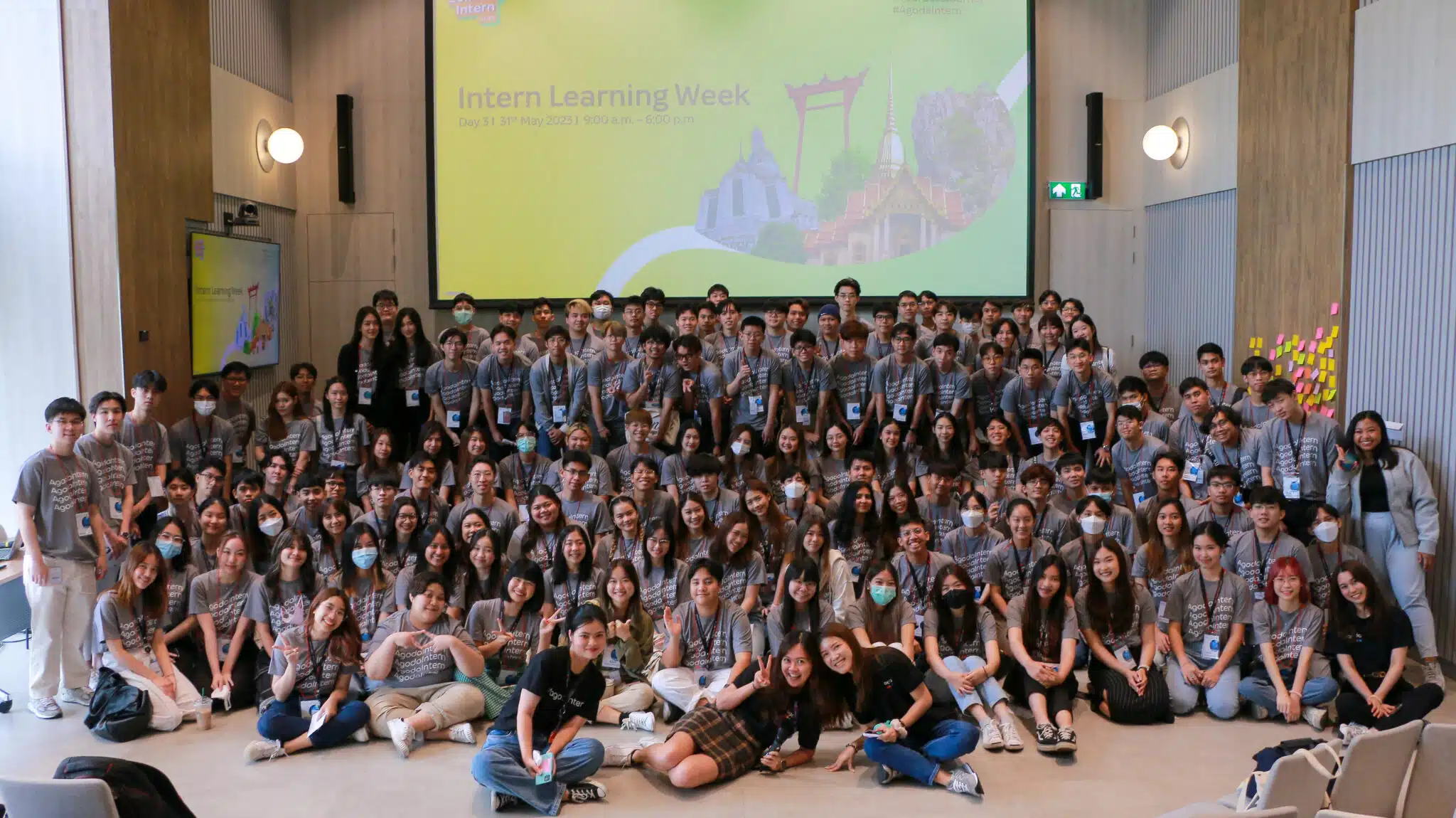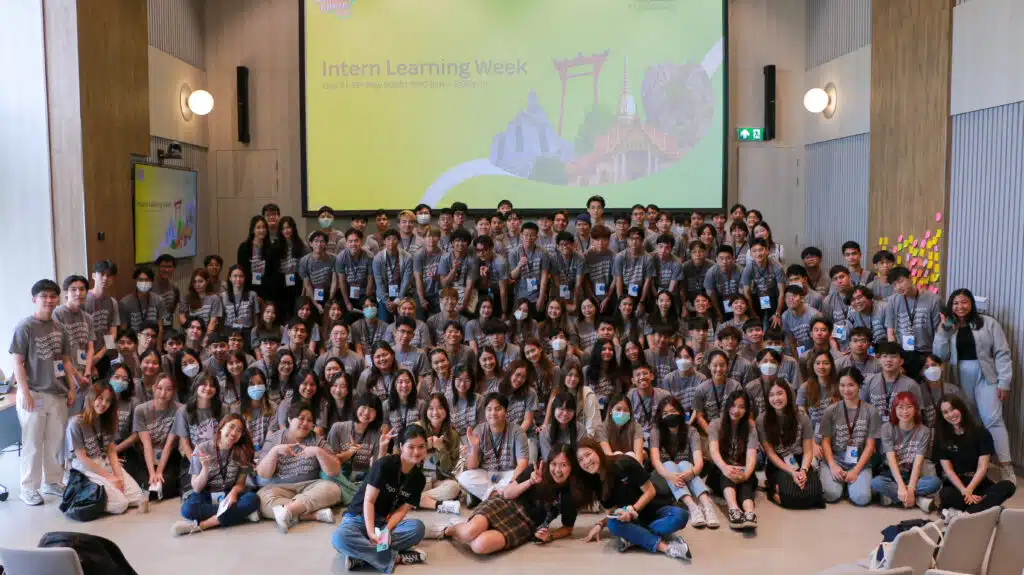 Agoda's Summer Internship program always shines as a standout experience. Each year, we welcome a new cohort of students who bring a burst of fresh ideas and enthusiasm to our teams. This carefully designed paid internship program allows undergraduates to immerse themselves in Agoda and discover what working for a dynamic, world-class tech company is like. As they gain hands-on work experience, our interns pick up skills and build networks to lay an invaluable foundation for their future careers.
This summer, we ushered in the 2023 cohort with our Intern Learning Week, a 3-day event filled with workshops, activities, and authentic conversations to start our interns off on the right foot.
View this post on Instagram
Day One
For Day One of Intern Learning Week, everyone met up bright and early for a day of knowledge-sharing and new connections. Of course, no Agoda event would be complete without some company swag. We looked inside the welcome packs and see cool custom tote bags, T-shirts, caps, tumblers, stickers, and laptop stands.
The program kicked off with onboarding and a Meet the CEO session, where Omri Morgenshtern shared the company's vision and strategic goals, offered insights into leadership principles, and closed things off with an 'ask me anything' segment. Matt Greenburg (Associate Director, Global Recruitment Operations) also spoke to the interns about leaving their mark at the end of the program, both personally and professionally.

Amir Arad (Director, Machine Learning) led a session titled Under the Hood of Agoda's Travel Technology, introducing interns to the technical side of the business and a high-level view of the technologies we have built, as well as what makes Agoda unique compared to other companies in the tech landscape.
Liyana Jamil (VP, Supply) introduced the business side of Agoda with Leading the Future of Travel, delving into cross-department collaboration and how Agoda works with suppliers to bring the best possible deals to our customers. At the end of the day, the interns left feeling inspired and ready for the action-packed schedule ahead. "The first day of orientation was amazing," shared one attendee. "I had the chance to make new friends from different teams."
Day Two
After getting our bearings and settling in on Day One, today was about going deeper into Agoda's company culture. We got to work with Paper Ranger, a Bangkok-based charity that transforms used paper into notebooks for schoolchildren. Boratay Uysal (CSR and Sustainability Manager) was there to share some insights into Agoda's approach to volunteering and sustainability. We ended up with 407 notebooks, smashing Agoda's record for most Paper Ranger notebooks made in a day! The interns also posed for brand-new headshots to take their professional profiles to the next level.
"Experiment and measure" is one of our core values at Agoda, so our Product team led a session on the principles of Experimentation at Agoda, helmed by Chun Wai Kum (Senior Product Manager). We followed this up with Data Visualization by Martin Nguyen (Director, Pricing), a session aimed at equipping interns to effectively analyze and present data and concisely communicate information to stakeholders, a vital skill for success at Agoda.

Last up was Jeff Lovejoy (Head of Talent Acquisition – Tech), who spoke about making the most of the internship program. He guided everyone in establishing their professional identity, setting career goals, and developing a plan to build their reputation within Agoda and beyond. This day was full of learning and giving spirits, with one intern sharing that "All of the activities were extremely beneficial to us interns. We were introduced to some cool tips related to data visualization, which we can use in real life, both during the internship and in the future."
Day Three
The final day of Intern Learning Week came far too soon! This day was about synthesizing all our learnings, getting excited about the program, and having some fun as a cohort.
After an essential run-through of Agoda's Compliance policy, the Employer Brand team took our interns through a workshop on improving their personal and professional branding and some social media Dos and Don'ts. Next, Steph Galera (Diversity, Inclusion, and Belonging Senior Consultant) and Aanchal Gupta (Diversity, Inclusion, and Belonging Lead) took to the stage to discuss being inclusive, authentic, and well-informed at work. Agoda's open and respectful culture is at the heart of everything we do, so this was an invaluable session for everyone to take part in.

Once we wrapped up the knowledge-sharing sessions, it was time to enjoy team building! The interns headed off for lunch with their managers and new teams before coming back together for some friendly competition in the form of laser tag and a pizza-filled quiz night. "You guys are amazing! This experience of going through this event will be a long-lasting memory of my life," said intern Chanakarn Hongchan.
Follow us for more behind-the-scenes looks at Life at Agoda.