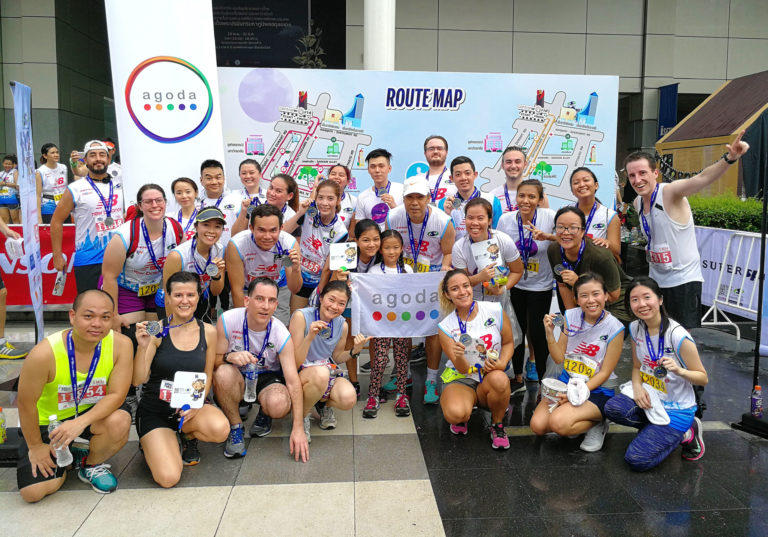 Agodans recently took part in the Supersports 10 Mile International Run 2017, an annual running event where runners of all ages and nationalities are invited to run ten, five or two mile races around Central World in Bangkok, Thailand.
When?
Sunday 4th June, 2017 from 5:00AM
How many Agodans participated?
204 (+Agoda friends and family)
Why does Agoda believe in supporting this initiative?
To promote exercise and a healthy lifestyle
To help Agodans connect with each other across departments, seniority level, and cultures.
To raise money for the Thai Red Cross Society
Congratulations to all Agodans, friends and family who took part!
Agoda Runners Photo Gallery
Like to move fast too? Come join our team in Bangkok! Check out our current jobs in Bangkok.