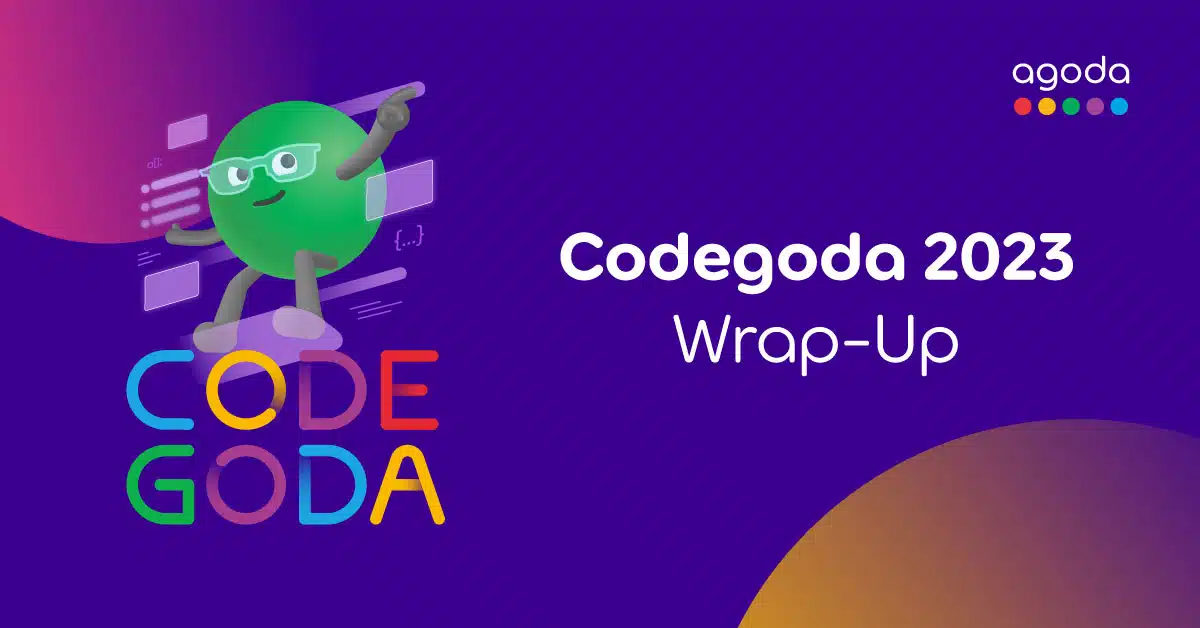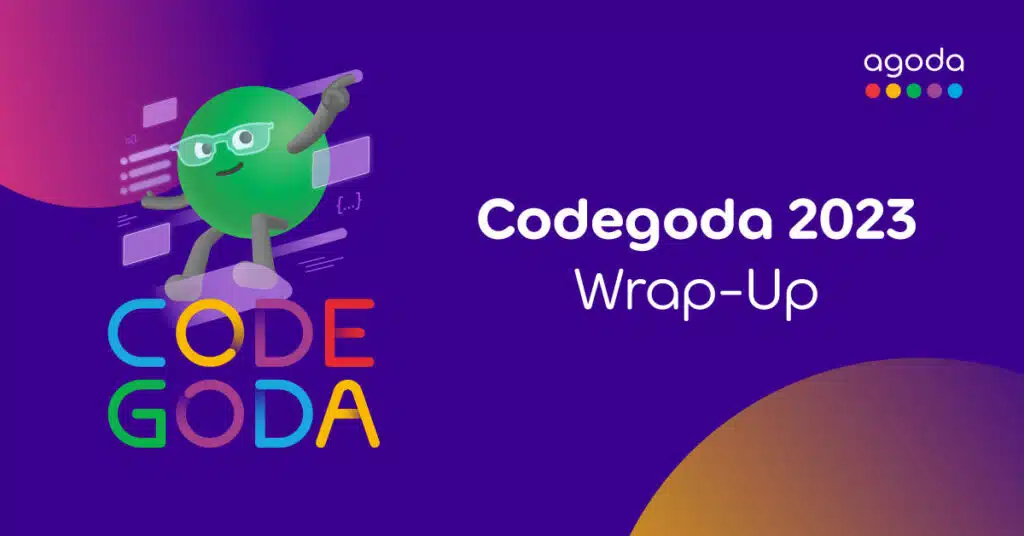 Codegoda is a competition for coders, by coders. Since its first edition in 2019, Codegoda has grown year after year to become the region's biggest coding competition and a signature Agoda event.
As the product of hard work from our Tech, People, and Marketing teams, Codegoda represents the best of Agoda: our spirit of collaboration, creativity, and technological innovation.
Read on to see how we made it happen this year.
Building our branding
Like the competition itself, Codegoda's branding continues to advance every year. Using our signature color palette and brand DNA, our designer whipped up a fresh visual identity to embody the 2023 edition. In keeping with previous iterations, this year's design is playful and bright, with clean lines and rounded shapes that nod to Agoda's iconic logo but with an inventive new twist.
View this post on Instagram
We incorporated 3D elements and gradients that add depth and movement as if the letters are continually being renewed and reformed before your eyes. This simple yet spirited design reflects how Codegoda keeps evolving while staying true to its roots as a respected brand in the programming space.
Expanding our audience
Along with a social sharing campaign to bring in mentions and shares across platforms, we developed a new content strategy to engage with a wider audience. We put out fun, accessible content that non-coders could also enjoy, from a custom playlist spelling out a hidden Codegoda-themed message, to a yoga video for getting in the zone. We even incorporated ChatGPT!
View this post on Instagram
The region's biggest coding competition
Thanks to our brand refresh and social campaigns, Codegoda 2023 gained lots of attention. We captured 50,232 registrations from 109 countries and over 6.8 million impressions on the competition platform, surpassing our numbers from last year.
Ramping up the challenge
The competition took place on 1 April 2023, from 1:30 PM (ICT). Participants had 2 hours to solve 6 algorithmic problems, with the most points awarded to the most accurate solutions submitted in the shortest time.
Out of the 6 questions, 4 were fixed while the remaining 2 were rotated from a pool of 24 questions. It was the first time that we implemented the rotation system, which enabled us to prevent collaboration between participants and ensure that no one gained an unfair advantage.
Among the participants, our Top 2 coders received a perfect score of 226. The fastest was Brian Tsai, who won first place and took home 3500 USD, followed by Joshua Chen and Roman Bilyi, who received 2000 and 1000 USD, respectively. Winners in the 4th to 10th place received a 250 USD prize.
The Top Woman Coder title went to Parul Bansal from India, who won an additional 500 USD. In addition, the coders who ranked in our top 100 brought home a limited-edition Codegoda 2023 T-shirt and a certificate.
Searching for your next tech adventure? Explore the Tech Team at Agoda.
See you at the next Codegoda! 🚀
Related reads:
Featured Jobs
At this moment we have 57 jobs you might be interested in.
View more jobs