It has been two years since I moved to Budapest and I have no regrets about making that decision. That said, after a while as a normal human being, you can get homesick and start missing your motherland.
In such cases, I recommend you find a little piece of home here in Hungary, explore the places around and experience the local culture. I personally cannot talk on behalf of every nationality, but we've got a team here to share their stories.
Here are six things European expats won't miss in Budapest.
1. The theaters in Russia
Vlada Nemchina, Customer Experience Specialist, used to go to The Mariinsky Theatre and The Alexandrinsky Theatre before she left Saint Petersburg for Budapest.
"Saint Petersburg is called the cultural heart of Russia and it always felt like nothing can compete. But what a pleasant surprise it was to find out about Orosz Studio Szinhaz, a studio theater where you can see a play in Russian and get in the atmosphere of home. Besides that, if you are good at acting or it is your life-long hobby, you can audition and become a part of the team yourself."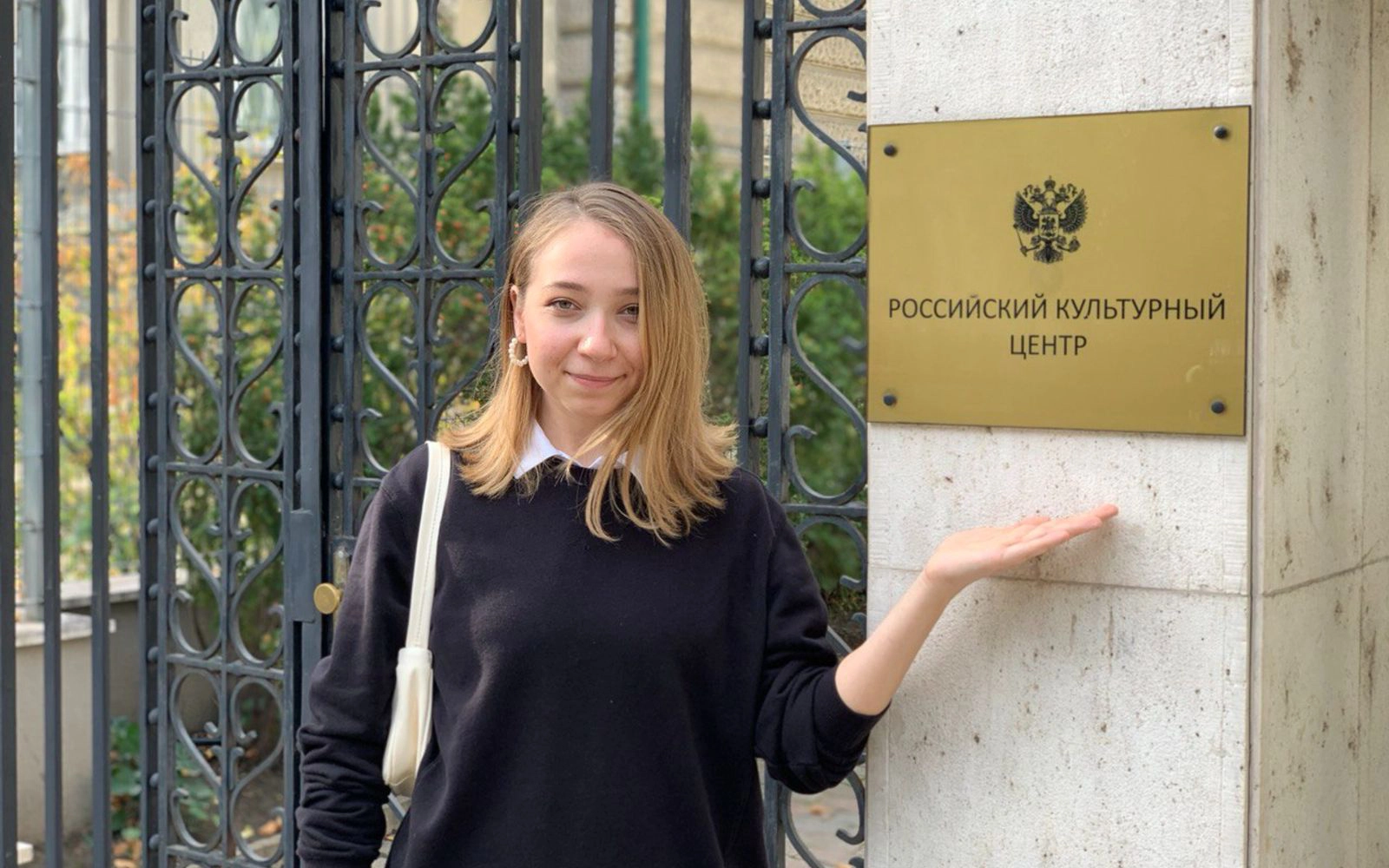 Vlada at Russian Centre for Science and Culture in Budapest, where Orosz Studio Szinhaz is located
2. The food in Italy
It is not a secret for anyone that food is the biggest part of the Italian culture. If you feel nostalgic and are looking for an Italian place to have a bite or urgently need a slice of Margherita, Elena Guarino, Team Captain, has some suggestions.
"If you are a chef by nature and you would rather make a meal yourself, then Gastronomia da Nandin is the place for you. With a wide variety of fresh mozzarella, pasta and sauce, it is the place where you can do the grocery shopping for when your friends come over for dinner.
On the other hand, Budapest has restaurants to offer. I like to have lunch over a beer at Little Italy. It's the most authentic pizzeria in the city – comfortably tiny, downtown located and simply the best. In addition, this is a place where you want to bring your family."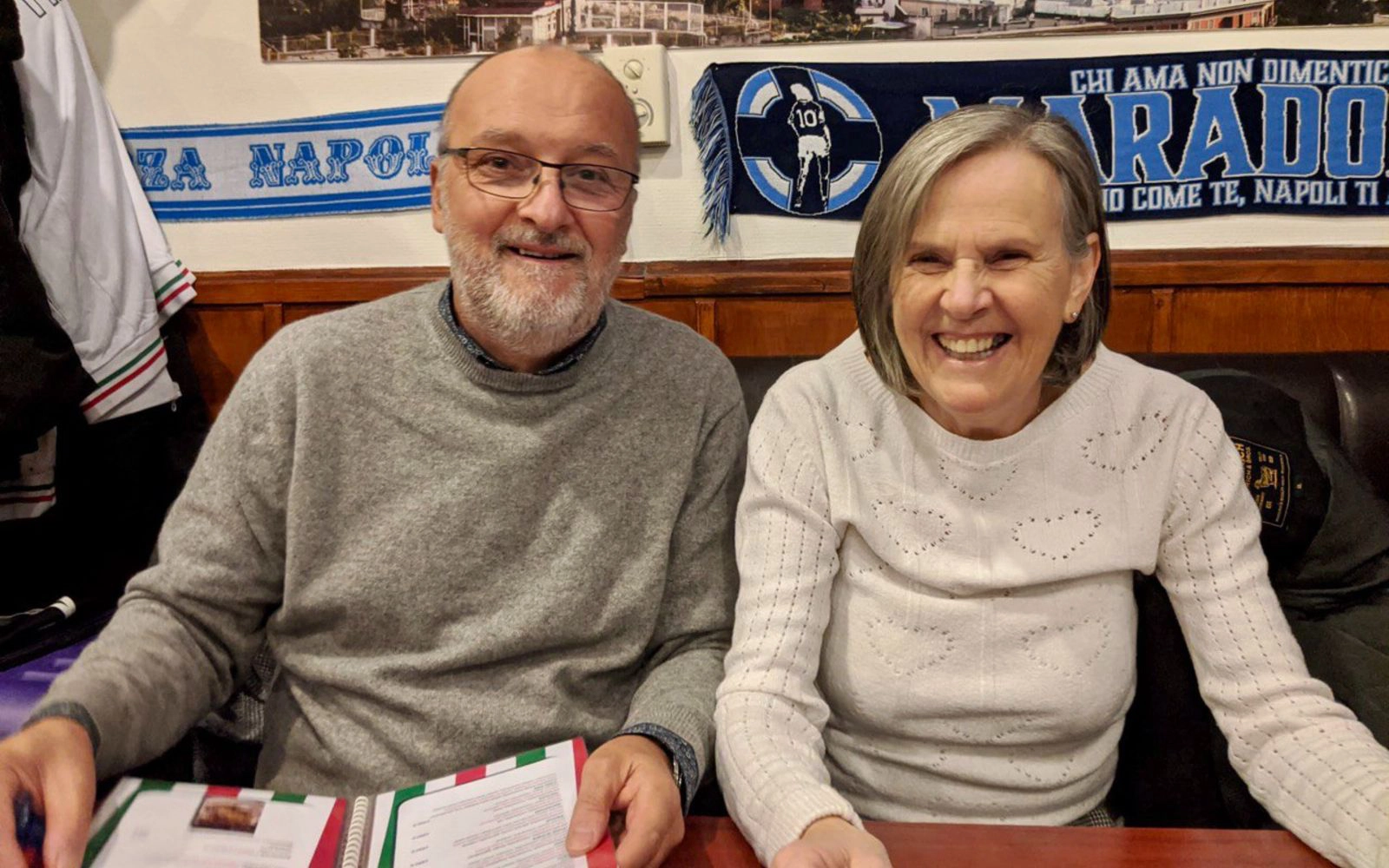 Family dinner at Little Italy
3. The beer culture in Germany
Beer is a major part of German culture, but who says the beer culture does not exist in Hungary? No matter how picky you are, you will find something for yourself – whether it's some local beers or craft brews from all over Europe,  Aleksandr, Customer Experience Specialist, has some suggestions.
"If you feel classy, our recommendation would be to go to the coziest beer bar called Grand Guri Serház. It's a very small local brewery that makes high-quality pilsners, stouts, cherry beer and session lagers to supply the whole neighborhood. And always on the house – a lot of talks with locals.
On the other hand, if you are fancy and in need of rich taste then we would bring you to these two – Monyo Tap House and Elesztohaz. East Cost and New England IPAs, dry-hopped golden lager, passionfruit sour ale and many more full-flavored beers are ready to become a good company for your casual evening."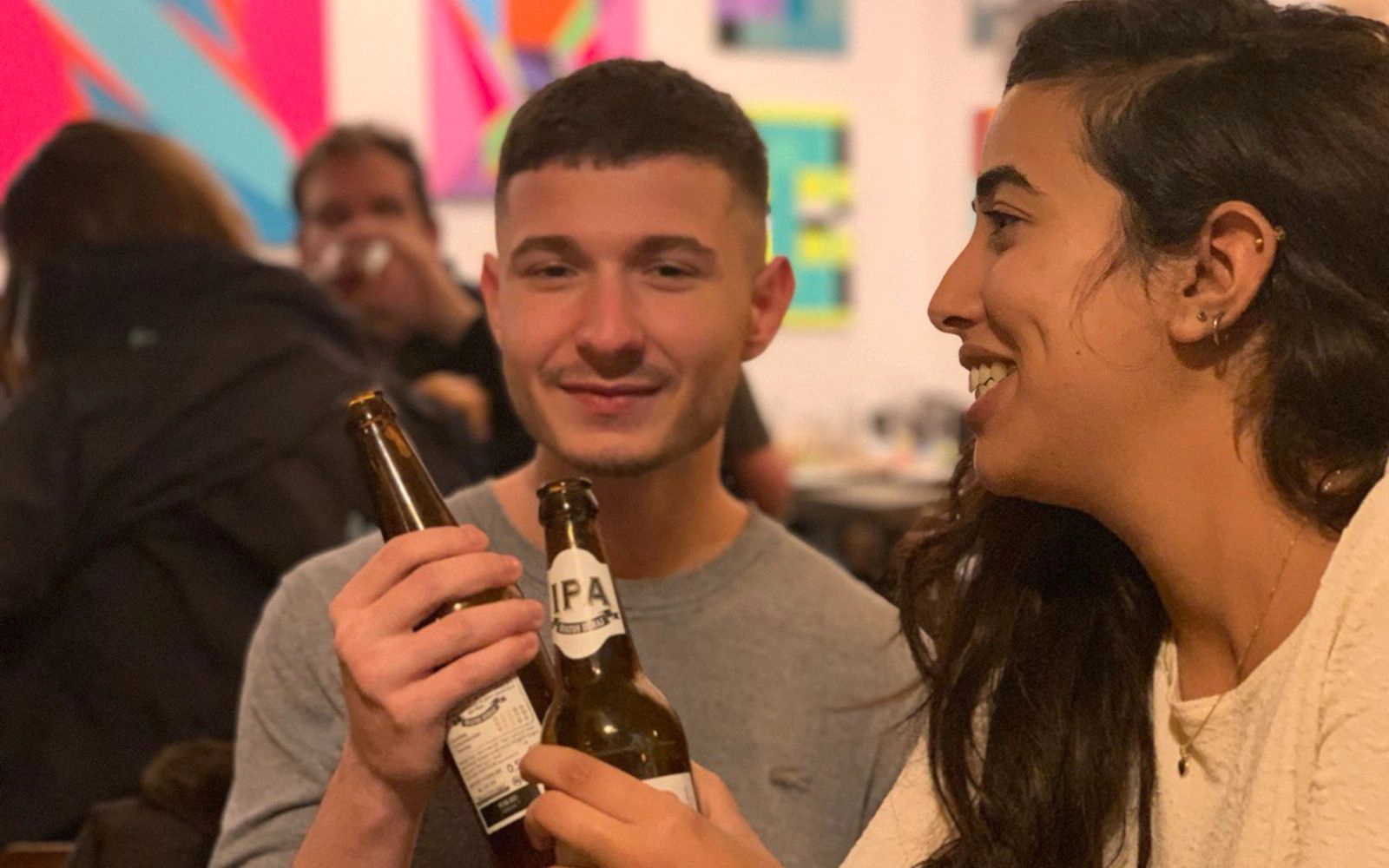 Hanging out over beers
4. The night life in Lebanon
As a Lebanese expat living in Budapest, Fadi Allouche, Partner Development Specialist, is always looking for something that can remind him of home. Luckily, Budapest has a lot to offer.
"If you enjoy late nights, going out and partying until sunrise, eating in corner cafes or even walking under the moonlight, Budapest will feel just like home. There are so many spots in the city, however, if you want to get the full package, head to the city center right away.
You can start your evening by playing pool or kicker at Beer Point, continue at the Jewish district watching an open-mic show in ELLÁTÓház and have a swing of falafel in one of the 24/7 hole-and-corner places.
At some point, you will find yourself in downtown Budapest and realize this city is very much similar to Beirut when it comes to being lively."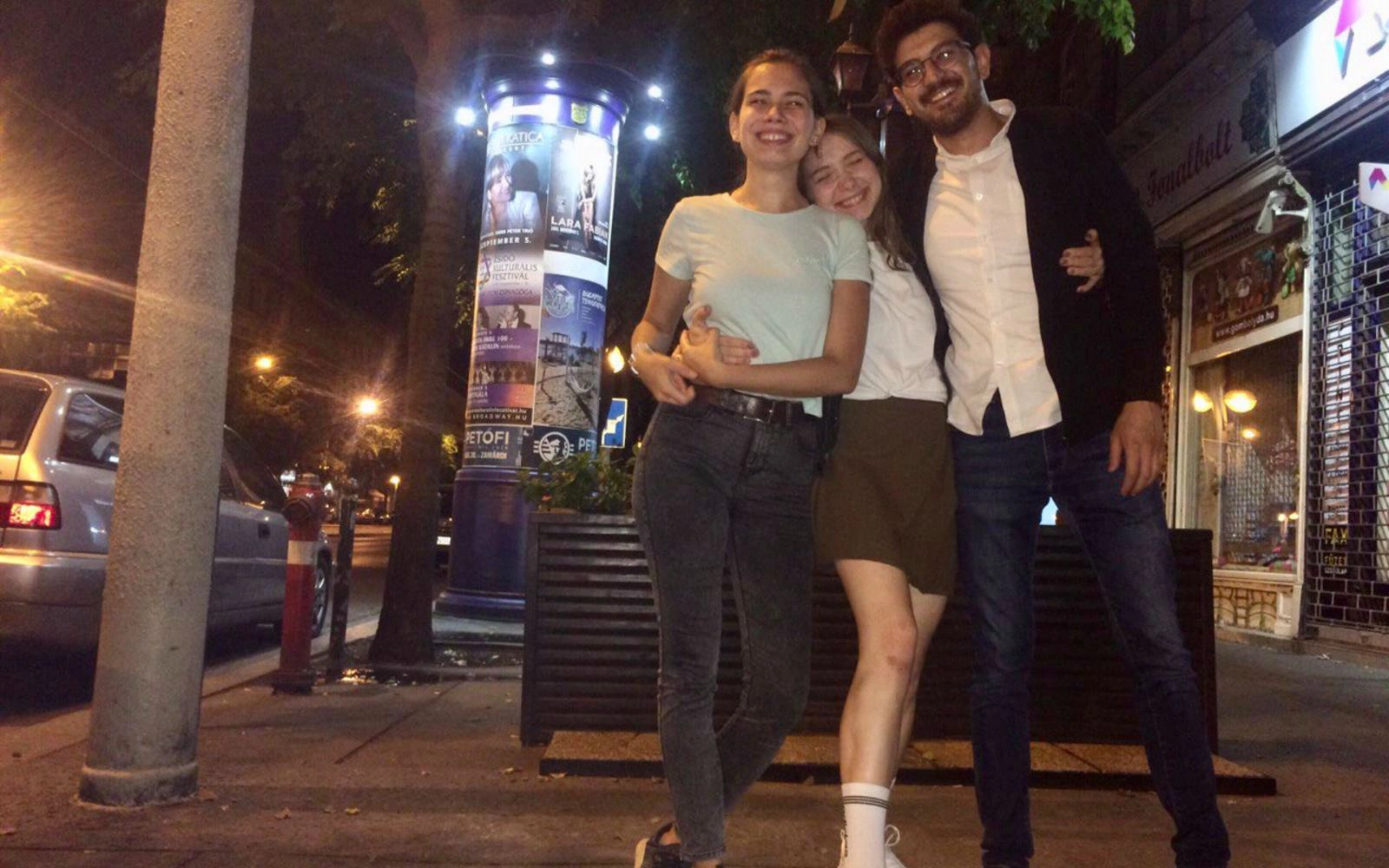 Fadi, night out
5. The wine in France
According to a Parisian like Alexander Sossou, Customer Experience Specialist, the wine scene in Hungary is just beautiful. Hungarians are very proud of the thousands of kinds of Rosé and a traditional summer drink–fröccs–that you can buy literally in every single place from dive bars to fancy restaurants.
"I personally like drinking red wine. My top recommendation for wine in Budapest would be Champion Wine Vinarium & Gastro Boutique and my regular order is a glass of Bull's Blood a.k.a. Egri Bikavér and some locally produced Manchego.
You also have to sign up for a tour at one of the oldest family-owned wineries Dobosi Winery in Szentantalfa to experience wine tasting, talk to winemakers and descend into the relaxed atmosphere."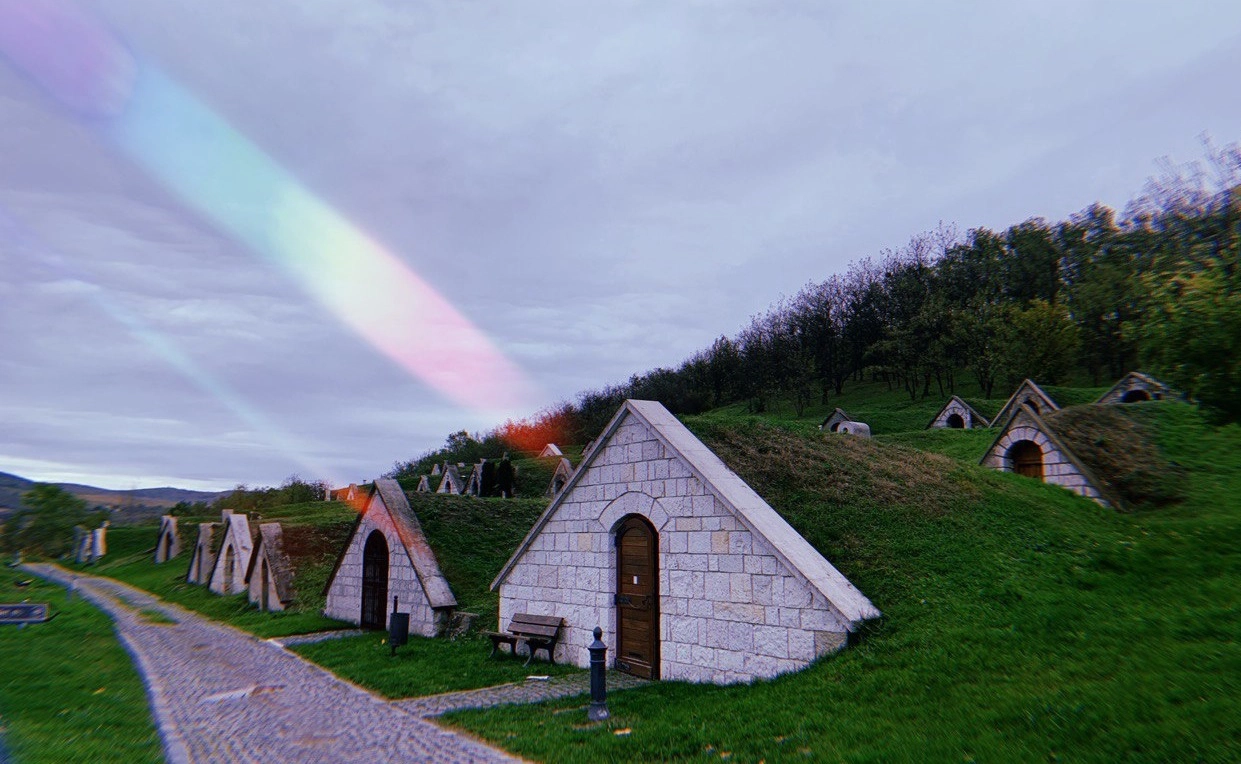 Hungarian winery, Tokaj region
6. The culture of Spanish speakers
In my personal opinion, Spanish speakers can connect with one another so well it absolutely does not matter which corner of the land they come from. Luis Arego Lisbona, Customer Experience Specialist, would agree with me on this point, and he also agrees that Spanish speaking expats can organize their leisure time by their cultural needs.
"If you'd like to meet new people, sign up for one of the meetups that InterNations organizes for all Spaniards. Do you want to feel like you're living in your "Home away from home" and have the best empanadas in the city? House Bar & Kitchen is always the answer. As a bonus, you'll also enjoy live music, football matches on a huge screen and the service by Spanish speaking staff. And last but not least, if you feel like shaking your body in a Cuban place, Havana Salsa Bar & Restaurant always has their doors open for you."
Agoda Spanish-speaking family
The bottom line is: do not be afraid, come to Budapest and find your home here!
Alina Khabibulina is a Talent Management Specialist at Agoda.