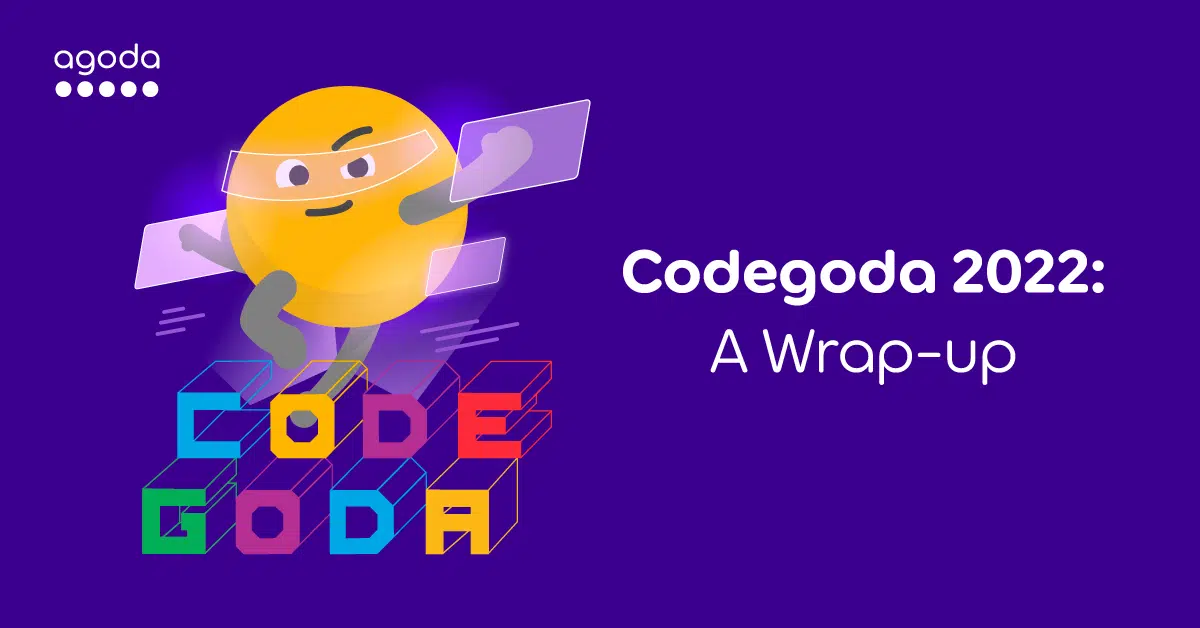 Codegoda is a competition for coders by coders, organized annually by Agoda. This year, we've continued the success of our very own programming competition with an even bigger and more successful 2022 edition. (Read all about our 2021 event here)
Behind the scenes, our cross-department team took on the mission of organizing the region's biggest coding competition. Here's how we pulled it off.
Strengthening the Codegoda branding
Last year, we decided to give our programming competition a new name and branding. Just before the end of the year, our new Codegoda branding won a Gold in the 2021 Transform Awards – Asia for the best development of a new brand within an existing brand portfolio.
How we sported the Codegoda 2021 t-shirt
While continuing to use the established color palette and brand identity, our Brand Marketing team explored a new logo design to amp up the excitement. We chose a more rectangular design to portray the solid foundation we'd built in our previous events.
On becoming the region's biggest coding competition
From last year's 12,642 registrants, we set our target to double the number and reach more people in the tech industry, whether they could code or not. The recruitment marketing team translated the goal into a communication plan, a content series and a digital marketing strategy.
With a bigger social sharing campaign, we saw more mentions and shares as we added more prizes for winners. Agodans also helped advocate for this biggest tech event of ours.
As a result, Codegoda 2022 captured 49,465 registrations from 72 countries and over 4.7 million impressions on the competition platform.
The competition and the prizes
This year, we partnered with Unstop to host the challenge, where our organizing team curated problems that reflected our day-to-day work at an online travel platform.
The competition took place on August 6, 2022, from 1:30 PM (ICT), where participants had 3 hours to solve 6 problems.
Among the participants, our Top 7 coders solved all 6 problems perfectly. The fastest of all was Anirudh Pupneja who won first place and took home 3,500 USD, followed by Nikita Podguzov and Nguyen Tan Sy Nguyen. The Top Woman Coder title went to Mansi Homraj Bisen from India, who got an additional 500 USD.
In addition, everyone in the top 100 won a Codegoda 2021 t-shirt and a certificate.
Hear from our winner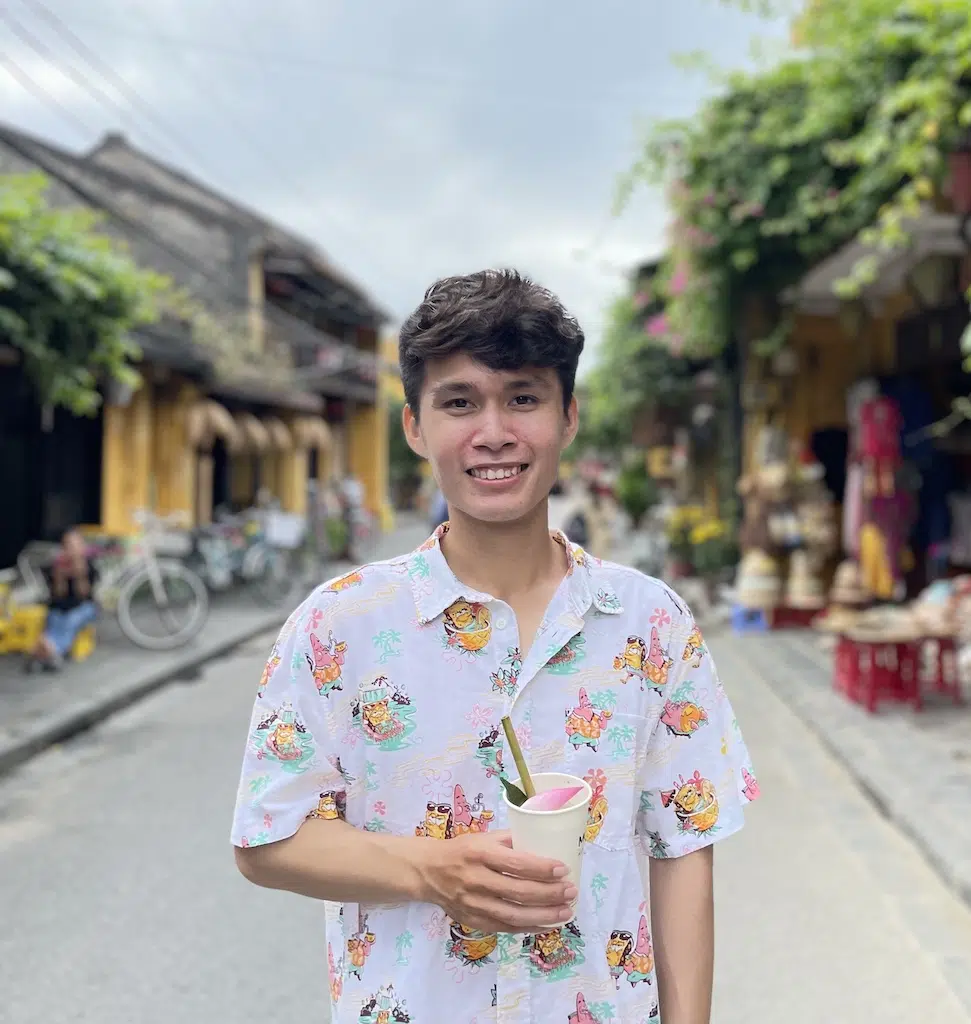 Nguyen Tan Sy Nguyen from Vietnam
"I'm currently a Lead Software Engineer at Anduin Transactions, with a focus on web app development on both front and backend. I join coding competitions very often as a hobby. When I saw Codegoda, the highly attractive prizes and the competition website interested me.
For this competition, I learned not to get stuck in one problem for too long and to keep my composure. When I couldn't come up with any ideas for a problem after a while, I tried to move to another one and came back to it later on. Each solved problem gave me a little mental boost thus this worked out pretty well for me.
My tip for other coders is to have fun because I think that's what matters the most in coding competitions. Staying consistent and keeping practicing will also do wonders for you."
Excited about your next tech adventure? Learn more about the Tech Team at Agoda.
See you at the next Codegoda! 🚀
Related reads: