อ่านฉบับภาษาไทยได้ที่นี่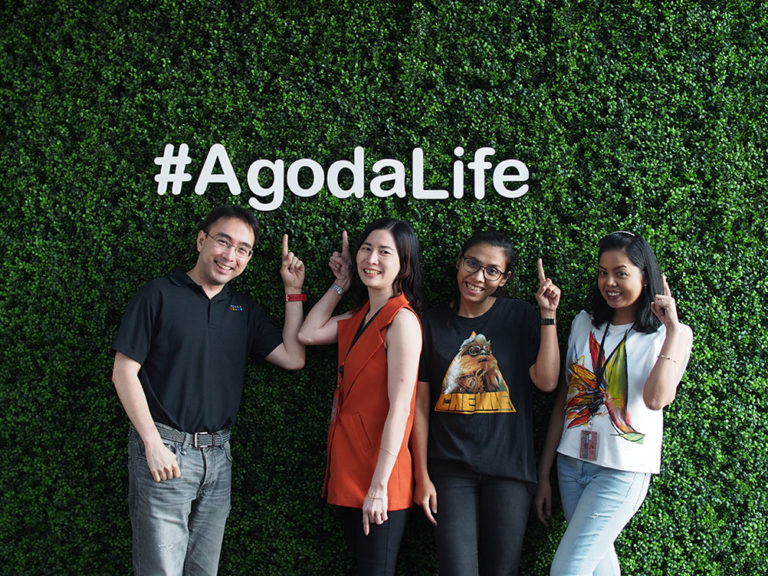 Agoda's Chief People Officer Jeff Lee (left) with Wareelak, Tanisara and Wilailuck
On February 8, 2019, The American Chamber of Commerce in Thailand organized the event "Thailand 4.0: The Story of Agoda's HR Transformation", where Agoda's Chief People Officer Jeffrey Lee spoke about how technology has made work more meaningful for the People Team at Agoda.
To understand more, meet three Agodans in the People Team whose careers have transformed since the introduction of new People-related systems.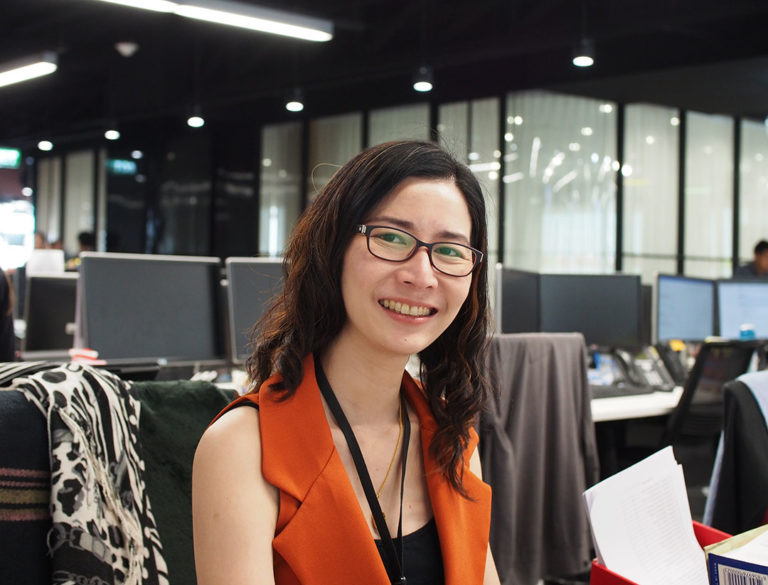 Wareelak Intharabutt, Thailand Payroll Manager
"There were papers everywhere."
Wareelak "Lee" Intharabutt recalls the days she began her journey with Agoda as a Senior HR Officer in 2005. Back then, she had to share a tiny office with countless stacks of HR-related documents, from employee contracts to leave requests, because everything was stored in paper form.
As she took on the role of Payroll Manager, it became increasingly important for Lee to keep track of leave requests despite the process being very manual and paper-bound. "When we were a 200-employee office, I had to literally keep an eye on every staff member to see if anyone was pregnant, injured or sick and email their managers to check if they were still around."
"Other manual tasks also included tearing apart carbon pay slips and preparing documents for employees' tax filing. If anything got lost, we would have to go through a whole lot of processes to reissue them. Back then, this meant we needed to pull data from so many sources that it easily took several days just to get them."
Thankfully, as the company started to grow, the People team brought in software that could work as a single source for payroll-related documents. Employees can now submit their bank accounts online and leave requests with much greater ease.
"Reducing all the paperwork means freeing more time for me and my team to think about work process development and better service for employees. When admin work is automated, and we don't have to send every single email manually, we naturally have more time to work on something more meaningful. Last year, we just implemented a new system that lets each employee choose their preferred bank for salary. "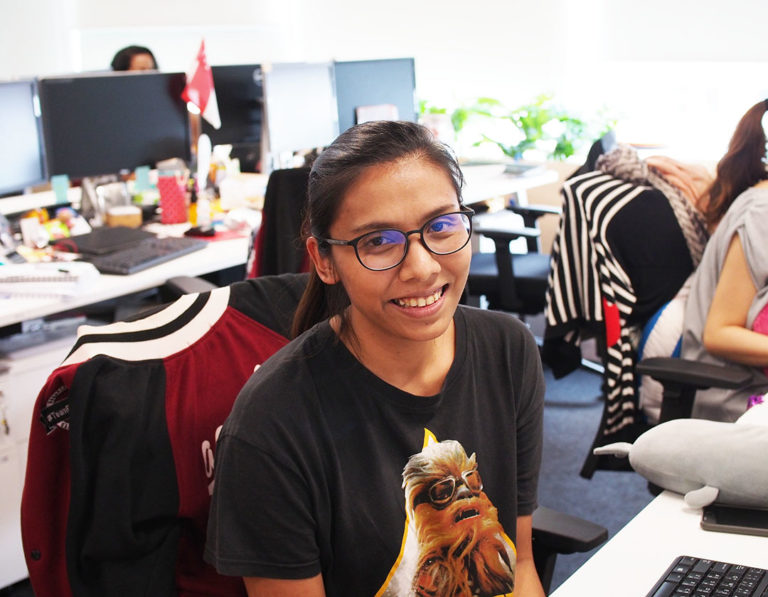 Tanisara Pimsamarn, Compensation and Benefits Specialist
Tanisara "Gade" Pimsamarn first joined Agoda in 2013 as Compensation and Benefits Coordinator and was tasked with issuing employees' insurance cards and filing medical claims.
"It was a painfully manual process to read handwritten medical receipts. The most difficult cases were employees who had names in non-English languages. I couldn't read them so I had to google the characters to get a digital version that could be put into the record."
Things improved with the arrival of the data management team and HR management software that allows employees to input their own details. Now, in just a few clicks, Gade can send the information of new hires worldwide to the vendor to issue insurance cards.
"Now that there is a People-related management system and database, the amount of manual work I have to do has been reduced by so much. I have more time to focus on creating new ways to pull data for insights and forecasting. Finding new possibilities to optimize processes keeps my job fun and challenging."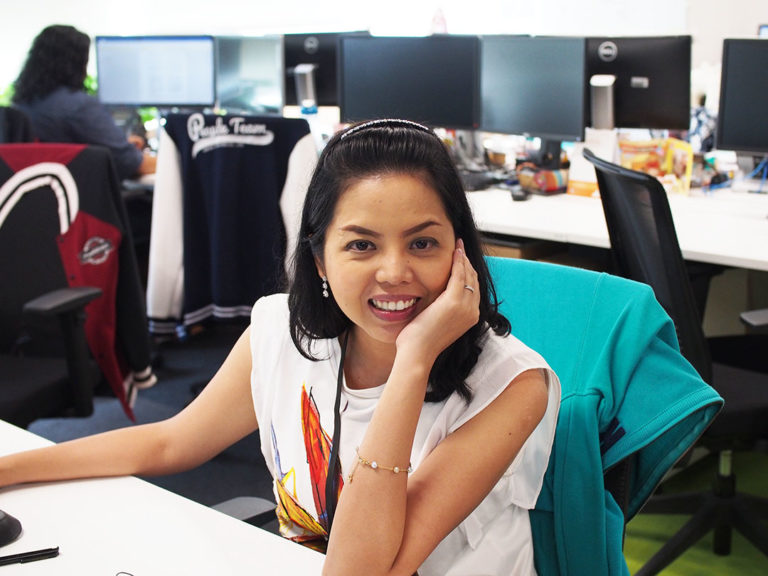 Wilailuck Jitrawong, Employee Relations Manager
Wilailuck "Waen" Jitrawong started working at Agoda in 2005 as an HR Supervisor. With around 120 employees at that time, her responsibilities were extensive and varied, and included recruitment, visa, payroll and everything HR-related.
"We used to be a tractor, very local. Then we started to transform into a motorcycle, and then a car. Now we are a plane, growing into a jet," Waen recognized the company's rapid growth and realized that the job of HR was to support the expansion.
Agoda's People team has also been gradually changing. With the technologies, resources and new structures that have been introduced and executed to support the HR function, Waen has had the opportunity to grow from a generalist role into a more specialist role in employee relations.
"I've always been seeking career growth that drives me toward a consultation capability, where I can use my knowledge and expertise to support and help people solve problems." In the current role, Waen gets to help managers develop tools and guidelines for them to manage their teams. She also enjoys working on process development projects on the side.
"Today, we work harder, but we work smarter. With a better work-life balance and new challenging tasks, working at Agoda is still fascinating for me, even on my 14th year here."
Inspired by their stories? Join the People Team at Agoda now!
Featured Jobs
At this moment we have 17 jobs you might be interested in.
View more jobs