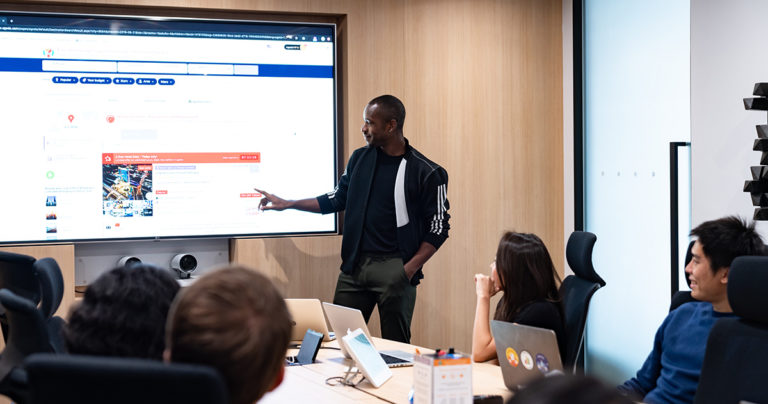 In the design team at Agoda, we have slightly different hiring assessments from other teams. This is because we look for specific skill sets in our designers, like user experience design, information architecture and cross-platform flows. Our recruiting team makes sure interviewers get to learn about the candidates for what's essential to perform and add value to the job.
So we use three things: Portfolio Walk-Through, Design Challenge and App Critique. In this article, we're telling you more about these and give you some tips.
Portfolio Walk-Through
This is where you walk our interviewers through your previous work. You may want to highlight details that may be missing from your portfolio, so we have a more complete understanding of your work. It's important you highlight these key points: your role in the project, the problem you were trying to solve, high-level narration about your process, the solutions you created and how they came about, key insights and learnings based on data or usability studies, and the steps you would take or do differently, based on your learnings.
Tips: Do share one or two in-depth projects in a presentation deck format. Talk about process, challenges and measurement of success. But don't walk us through your website. This is your time to shine and own the narrative. It's much harder to do this by scrolling through your portfolio than showing a curated presentation. It's a core assessment that can typically set the tone for the rest of the interview process.
Design Challenge or Whiteboarding Session
Some design candidates are asked to complete a design challenge during the interview. The goal of the design challenge is to simulate what it'd be like to work with you. Make sure you think out loud and show your thinking process when you present ideas and concepts. We want to learn how you approach problems, respond to pressure and clarify questions from interviewers. Take this chance to show us how you define the problem, the user, the required team and the challenge. Successful candidates are those who can confidently explain the reasons behind their solutions, share insights with data back-up and demonstrate how they sell the solutions to stakeholders.
Tips: Try to understand the variables involved and the problem we're trying to solve. Don't jump into design solutions too soon or worry too much about sketching details. The objective of the session is to gauge thought process, product sense and open-mindedness.
App Critique
Many tech companies have started to do an app critique, us included. During the interview, some designers will be asked to critique a popular app. What the interviewers try to gauge is how you would critique a product for the end-user, and in what ways you can make it better for a business. The team will randomly pick one app for you to review (i.e. Spotify, Google Maps, etc.) and you will chat through things you like and things you don't.
Some of the first things to talk about include who the users are, the primary usage of this app and whether it meets the requirements of the users. Then you'll share some ideas about what potential product adjustment enhancements would you pitch to stakeholders if you were responsible for this app. Our interviewers may ask you to whiteboard through different flows (both visual and interaction design).
Tips: Have fun with the challenge. Be super curious – think about what the product is trying to accomplish and if there's anything you would do to improve it. Don't only look at the issue from the surface. Try to include some details to your pitch so you can start a conversation.
Besides these three assessment, you'll be evaluated on your cultural fit with the team, and your management capability depending on the job level you apply for. Do lookout for some designers' pitfalls that can harm your interview score: not talking about the process or making it clear enough, not showing your personality and pretending to know everything.
Now update your portfolio, get ready, and apply to join our team
Deven Grover and Brie Elam are Design Managers at Agoda. Find out more about our design team at agoda.design.