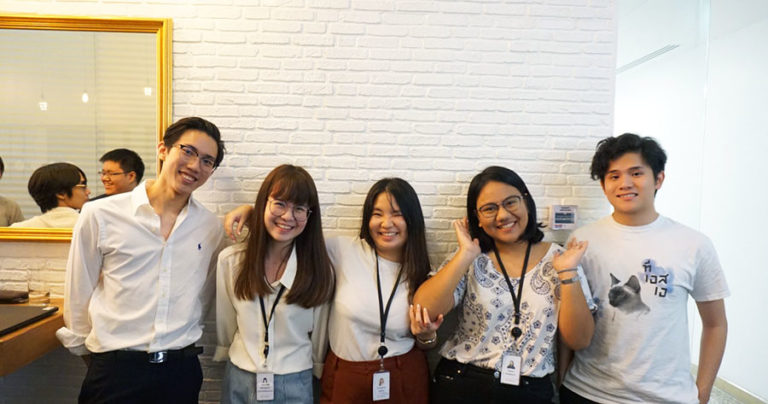 From right: Dawanit, Tasson, Krongrung, and two other interns Fah and Ice
Every year, the brightest students from different fields and universities around the globe intern at Agoda for two to three months. This year, we had the biggest cohort of 58 interns join Agoda for our Summer Internship Program.
As a Summer intern at Agoda, they had the opportunity to take part in several sessions designed to develop their soft skills and business acumen, in parallel to gaining on the job work experience in their teams. What's more, as Agodans they were able to participate in fun #AgodaLife activities and enjoy our staff perks!
After finishing their internships last month, a few of our Summer interns took to social media to talk about their great experiences at Agoda.
Here's a round up of the personal testimonials from four of our Summer interns: Neal, Rainbow, Mafuang and Pakkom.
Dawanit (Neal) Satitsumpun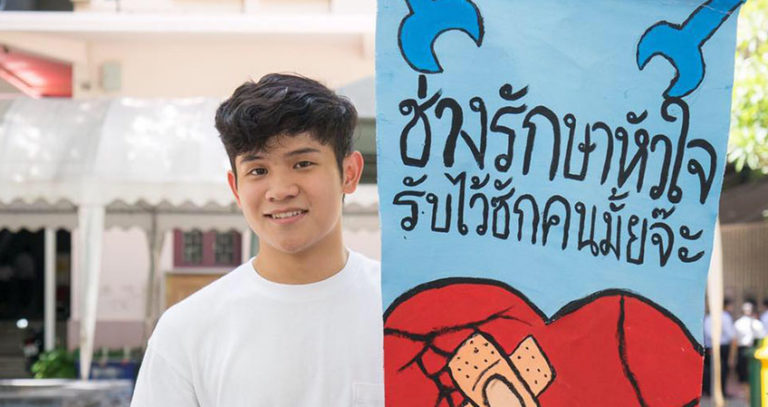 Role: Customer API Intern
Department: Technology
Studying: Computer Engineering at University of Wisconsin-Madison
"What I like most about these tasks is the fact that I can learn the workflow of several large projects that I were assigned too. Although this is not the first time I use git, this is my first time where I learn how to use git in production-ready environment, from code review, unit test, integrated test, and deployment. I have learned about the tools I have never used before such as TeamCity (for CI/CD), Jira (for issue & project tracking), SourceTree (UI git tool), Confluence (for general team collaboration) and so much more."
Read Neal's full post on Medium below.
Krongrung (Rainbow) Javana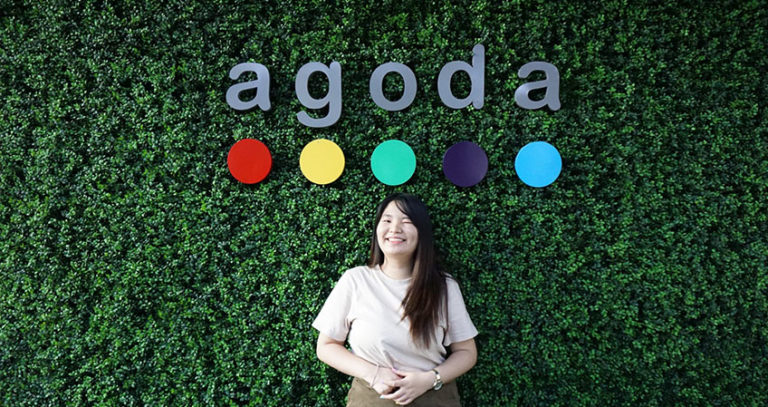 Role: People Technology Intern
Department: People
Studying: Information Technology for Business at Chulalongkorn University
"Agoda has taught me a lot and made it enjoyable to come to work. The most important thing I've learned here is to respect other people. Regardless of your (job) titles, everyone does listen to your opinion and respect it. I hadn't felt the time the time passed so fast. It's one of the best memories in my life that I won't forget, a part where I've also grown up and been more mature."
Read Rainbow's post on her Medium account below (in Thai language).
Panthon (Mafuang) Imemkamon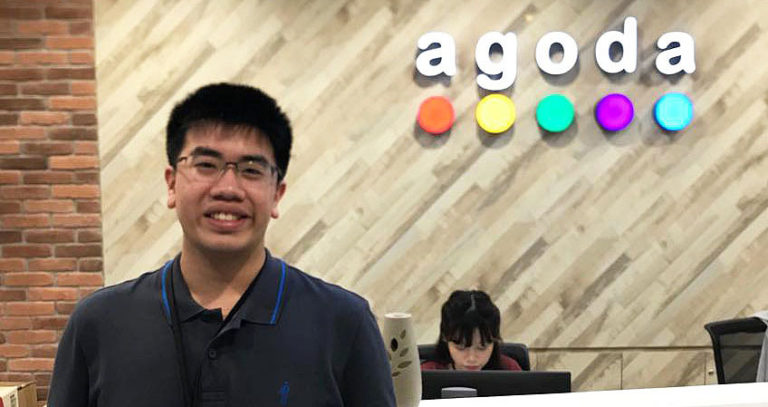 Role: Data Analytics Intern
Department: Customer Experience
Studying: Computer Science at Brown University
"Since I've been at Agoda, my SQL skills have gotten much stronger. For data manipulation and visualization, I still use Python because I'm already good at it. But the work I do here focuses more on the business than the technical side. We use technical skills to answer the questions with data. The important thing I've learned here is business understanding: what are the business questions, what's the limit and what's possible."
Check Mafuang's post on his personal Facebook account below (in Thai language).
Tasson (Pakkom) Kongkaew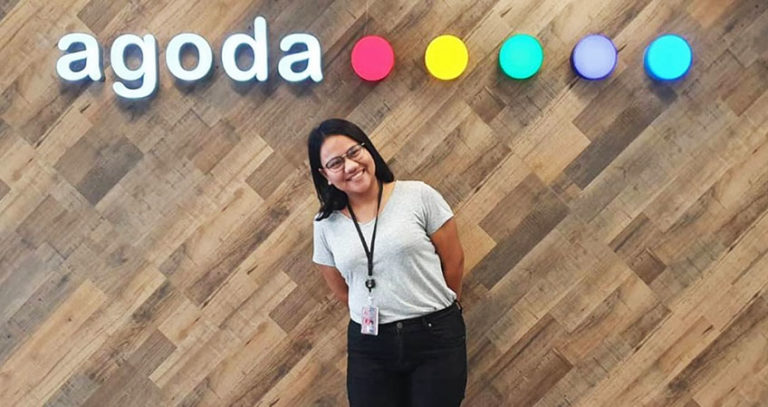 Role: Partner Marketing Innovation Intern
Department: Marketing
Studying: Economics at Chulalongkorn University
"Besides work assignments, the most impressive thing for me was my team and the working environment. I found myself super lucky to have p'Erng as my manager because she always pushed me to learn. She believed in me and understood what an intern should learn from the time here. Moreover, my team was really helpful and friendly. All of them were willing to help, to teach me whenever I asked for and no matter how busy they were."
Learn more about Pakkom's experience in the post on her personal blog below.
Inspired by the personal testimonials of our Summer interns? Our 2021 summer internship program is now opened, click here to learn more!
Featured Jobs
At this moment we have 4 jobs you might be interested in.
View more jobs