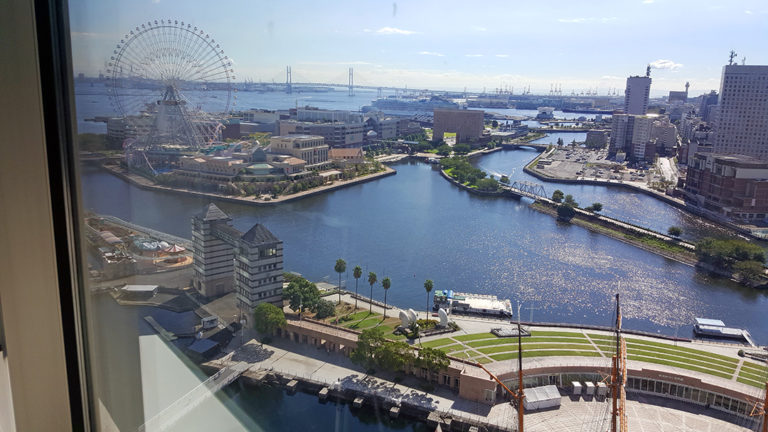 Location: Minato Mirai, Yokohama, Japan
Date opened: 5 Oct, 2015
Size: 348 square meters
Max capacity: 70 employees
Teams: Customer Experience Group
Imagine starting your workday with a view of Tokyo bay, palm trees dotted along the promenade and a giant Ferris Wheel shimmering in the morning sun. Welcome to Agoda's Yokohama office – home to our Japan Customer Experience team who provide dedicated support to thousands of customers every day.
Are you curious about what it's like to work for our Customer Experience team at the Yokohama office? Hear from three of our very best – Mao, Serika and Yoshimi.
Mao – Contact Center Team Manager
"I graduated from university in the UK and was very passionate about working in the travel industry. So I decided to join Agoda to expand my career.
I started as a Customer Support Specialist in the Kuala Lumpur office in Malaysia. It was a fast-paced environment and I adapted myself to new systems and procedures every day. I really enjoyed having many chances in that role to use my abilities and improve my weaknesses. After taking care of new team members as a 'buddy agent', I stepped up into a more challenging role as a Team Manager for the Yokohama office in Japan. It makes me very happy to see team members under my care overcome difficult situations, grow their strengths and help each other through teamwork.
My advice to anyone considering a job at Agoda: if you would like to challenge yourself in a stimulating and fast-paced environment, work with people from diverse backgrounds and grow your career – then this is the company for you."
Serika – Customer Support Specialist
"When I joined Agoda three years ago, I started at the Bangkok office. I graduated with a Business degree from an international university in Thailand and worked for guest relations at hotel in Bangkok before deciding to work for Agoda. Since then, I've had the opportunity to transfer from Bangkok to the Yokohama office in Japan and am currently a 'buddy agent', which means I help to support and coach new team members.
Working in Agoda has given me a lot of great opportunities to work with friendly and professional people! As a Customer Support Specialist, my work is structured into shifts which means no "zangyo" (a Japanese term that refers to unpaid overtime) and a better work-life balance. Above all else, I think the best part of working at Agoda is that there are always opportunities where you can improve your skills and abilities."
Yoshimi – Customer Support Specialist
"I really like my role as a Customer Support Specialist because of the opportunities I get to help people all over the world with my hospitality and customer service skills. After studying in the US, it was important for me to find a job where I could continue working with people from around the world and build my English language skills. Working at Agoda in the Yokohama office has helped me to do all this. People here are very friendly and professional; I truly enjoy conversing with my colleagues and hearing their international stories and experiences."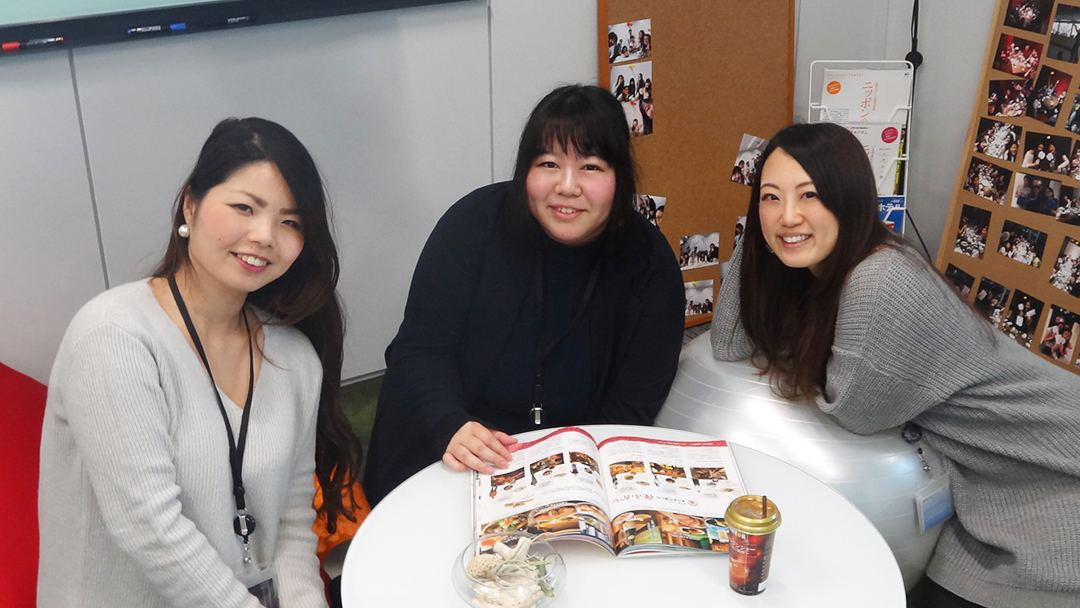 (L-R): Yoshimi, Mao and Serika. (click to enlarge)
Ready to join Yoshimi, Mao and Serika at Agoda Yokohama? Great news! We're currently hiring for Japanese-speaking Customer Support Specialists and Team Managers.
For questions about working in Agoda's Yokohama office, please email In Mo Hwang – Lead Customer Experience Recruiter for Korea and Japan at [email protected]