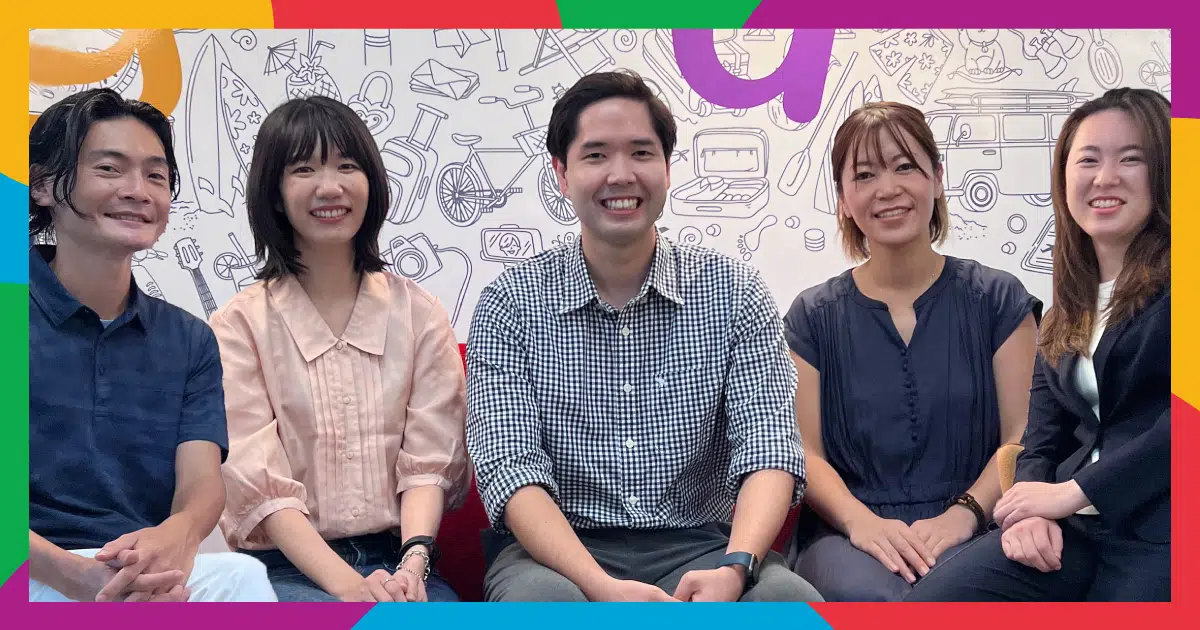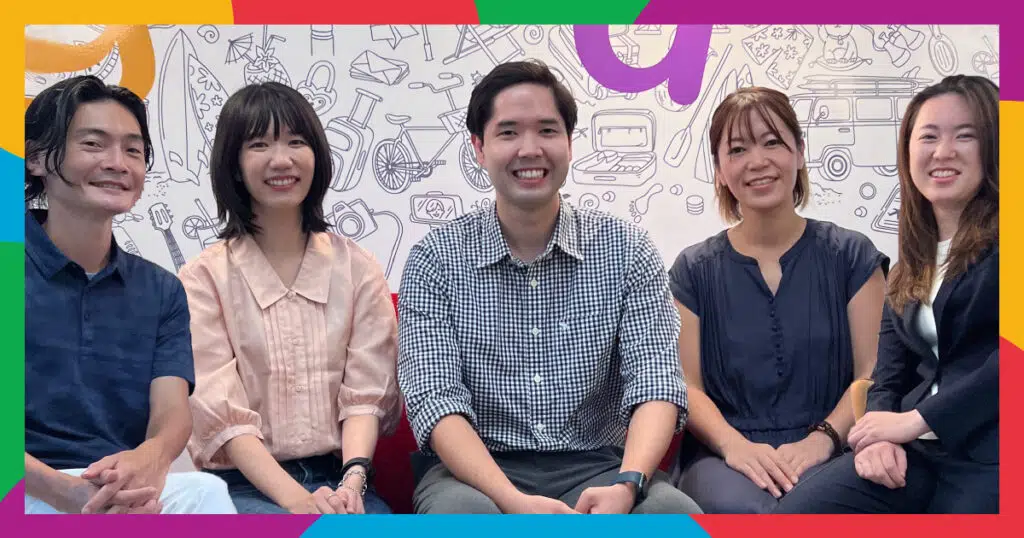 Location: Minato Mirai, Yokohama, Japan
Date opened: 5 Oct, 2015
Size: 700 square meters
Max capacity: 124 employees
Teams: Customer Experience Group
Imagine starting your workday with a view of Tokyo bay, palm trees dotted along the promenade, and a giant Ferris Wheel shimmering in the morning sun. Welcome to Agoda's Yokohama office – home to our Japan Customer Experience team who provide dedicated support to thousands of customers every day.
Are you curious about what it's like to work for our Customer Experience team at Agoda Yokohama? Hear from some of our very best – Kohei, Chia Chen, Brandon, Yuko, and Hiroko.
A safe place to grow

 
Kohei Koyanagi – Team Manager 
"Here at Agoda, every day is new and full of excitement. I love the corporate culture and people — even at the interview stage, I already felt I could be myself at this company. Throughout the onboarding process, that impression never changed. Agoda appreciates fresh ideas and feedback, and all voices are heard with respect. Our employees are friendly and professional at the same time, which makes me genuinely respect my coworkers. I trust them 100%. Because we move fast at Agoda, there is of course some degree of pressure. But with my team, I feel safe and like I am constantly growing. I love how we encourage open communication and ethical integrity. With Agoda, I believe in a future where everybody can experience the world easily.  

My advice to anyone considering a job at Agoda: if you'd like to challenge yourself in a stimulating and fast-paced environment, work with people from diverse backgrounds, and grow your career – then this is the company for you."
Initiatives that make a difference
ChiaChen Lee – Team Captain
"I joined Agoda as a Customer Support Specialist, where I was able to join many different projects, like working with the Finance team and mentoring new agents. After around 2 years, I was officially promoted to Team Captain. Now, my main role is to provide real-time support to our front-line agents by clarifying procedures and decision-making.
At Agoda, we have so many friendly and talented people, and everyone is free to share their ideas. No matter what role you're in, you can always take on new challenges and improve your skills. We have a good work-life balance and can manage our own time without worrying about overtime or unpaid vacation leave.
I joined the team right before the pandemic. As a foreigner working in Japan, Agoda's International Family Reunion Leave Program (now evolved into the Work From Anywhere Program) made it possible for me to work remotely, so I could finally go back to my home country and reunite with my family. This was one of the most touching initiatives I have seen from any company. I will always remember the flexibility and thoughtfulness that Agoda extended to all its employees." 
Mentors you can count on
Brandon Yusuke Cullen – Customer Experience Specialist
"I joined as a Customer Support Accommodation Team Agent at the start of 2022. From the planning phase to the vacation, and after the trip, our team is always there to assist our customers and ensure that they feel cared for.
The fun, collaborative, team-oriented work environment appealed to me from the beginning. I liked that my interviewers didn't ask ordinary questions. They really wanted to know who I was and whether I'd fit in with the culture here. At Agoda, we celebrate everyone's accomplishments together, and when performance improvements need to be made, we share tips with our teammates to create a positive impact for all of us. There are opportunities to apply to other departments, great collaboration between teams, and lots of chances to meet new people. I also love the diversity here. We welcome candidates from many different backgrounds and believe that our differences lead to better ideas. Everyone embraces change, and individuals and teams grow together with the company. 
The amazing people at Agoda support you through tough times and good times. There's a flat corporate culture, so leaders and managers are always available and willing to help you in every way possible — not just with your current position, but also with where you want to be in the future. I believe this one-to-one support makes Agoda special. Our managers are always looking for ways to improve the experience for us employees, as well as our customers."
Taking on new challenges
Yuko Takura – Customer Experience Specialist
"I started as a Customer Support Specialist in December 2021, and was attracted to Agoda because of its diversity. Meetings often take place online, which allows us to engage with teams from different countries and backgrounds. I've met so many capable colleagues and teammates, and I really enjoy it. The work-life balance is also excellent. There is no overtime and I typically finish work on schedule, giving me a lot of time for my private life.  
Agoda has a culture of 'thinking on the run'. The speed of decision-making and the low hurdles for taking on new challenges really set us apart from other companies. I like that I can test myself here — as an agent, I have daily KPIs, and I enjoy acting on my own against the figures and committing to results. The data gives me a detailed picture of my performance, so unlike emotionalism, I get objective results and can clearly see my strengths and areas for improvement, which helps me to grow."
Blessed with great colleagues

 
Hiroko Chida – Customer Experience Specialist 
"I started out as a Customer Experience Specialist in November 2021 and I am now in charge of mentor podcasts at our Yokohama office, where I am involved in the training of new employees. Even before I joined, I'd heard that Agoda has a good work environment, and it's true. We can really unplug after the workday, so it's possible to have a work-life balance. The people around me are all very nice, and I think it's great that I can chat comfortably with people in the break room, regardless of whether they are senior or junior to me. Everyone works well together, and I am blessed with great colleagues, so I feel motivated to work hard every day. Unlike many Japanese companies, Agoda is very multinational, so we have people from various backgrounds. I feel the importance of teamwork and the enjoyment of collaborating and problem-solving in our work every day."

Ready to join the team at Agoda Yokohama? Great news! We're currently hiring for Japanese-speaking Customer Support Specialists and Team Managers.