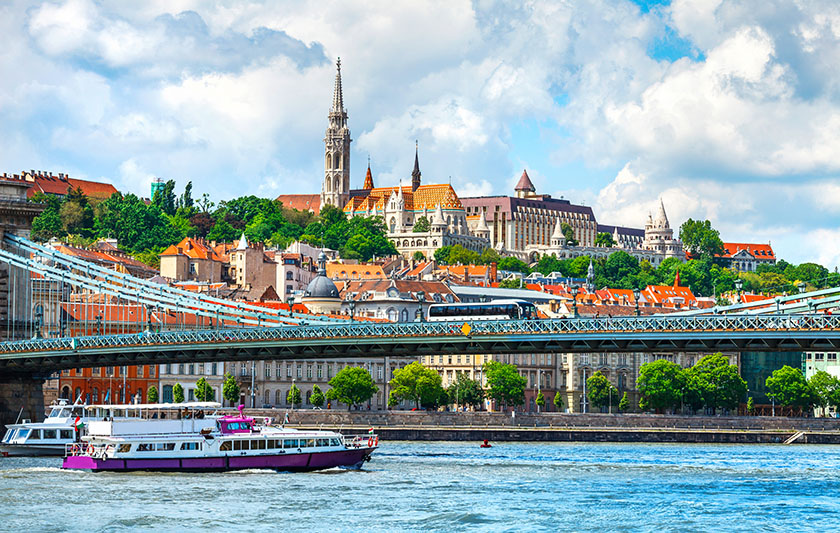 Budapest, one of the prettiest, surprising jewels at the mythical heart of Europe, is where a young and talented team of 30+ nationalities works towards one single goal: to provide the best quality support to Agoda's European customers. Evolving as quickly as the city itself, Agoda's Customer Experience Group in Budapest has played a key role in driving change and innovation that benefit different stakeholders at Agoda.
"Everything changes very fast here, from work procedures and training methods to your career opportunities," says Daniele Zanardi, who decided a relocation to Budapest from Bologna in July 2013 to join Agoda and now heads up the Italian Team.
Customer experience is more than answering calls
While some people might associate customer service jobs with dealing with end users only, Daniele has taken much wider responsibilities over the course of 4 years in the team.
"The most interesting project for me so far is the development of Agoda's knowledge base," says Daniele. "We built it from scratch, using the same software as Wikipedia's, and now it's used globally by all the Agoda's customer experience agents."
Daniele acknowledges that the customer service jobs, by nature, entail a lot of communications with suppliers and teammates as well as end users. Instead of putting him under stress and pressure, however, he sees every case — both internal and external — as a puzzle to solve, a hurdle to leap over.

Challenges and rewards behind the customer experience
"The biggest perk of my job is the sense of fulfillment coming from using my language skills to 'help' someone in need, someone who's even on the other side of the globe," describes Lilla Gyulai, Customer Support Specialist in French language. "Interacting with French-speaking customers and colleagues from all over the world makes a great multicultural

atmosphere"Agoda Budapest Customer Experience team employee testimonialAlthough Lilla now fully enjoys working in Agoda's dynamic and international environment, her early days were not without difficulties. "Cracking real-life cases with fresh knowledge can be very hard, especially when you have to juggle them in different languages under time pressure," recalls Lilla.
"But it's really what makes you learn and grow. I wouldn't have been able to master multitasking and fast thinking otherwise."
Budapest and beyond
How it operates and innovates, however, is not the only point of difference of careers at Agoda; it's also about where they can take you. Being a global company with 30+ offices across continents, Agoda offers flexible mobility opportunities. Simon Leach, Team Manager who relocated from Leeds to Budapest in November 2015, is one of the many who decided on taking an internal transition.
"Joining Agoda's Bangkok office as a Service Delivery Manager is a whole new challenge for me," says Simon. "I'm happy that I'm given an opportunity to step up and grow together with the company."

Simon explains that Agoda's relatively new presence in Europe is what made him excited rather than worried. Being encouraged to take initiatives is not something offered everywhere, according to Simon.
"My piece of advice for working at Agoda Budapest? Prepare yourself to adapt to changes quickly. Also, prepare yourself to be mesmerized by the beauty and the beer of the city!"