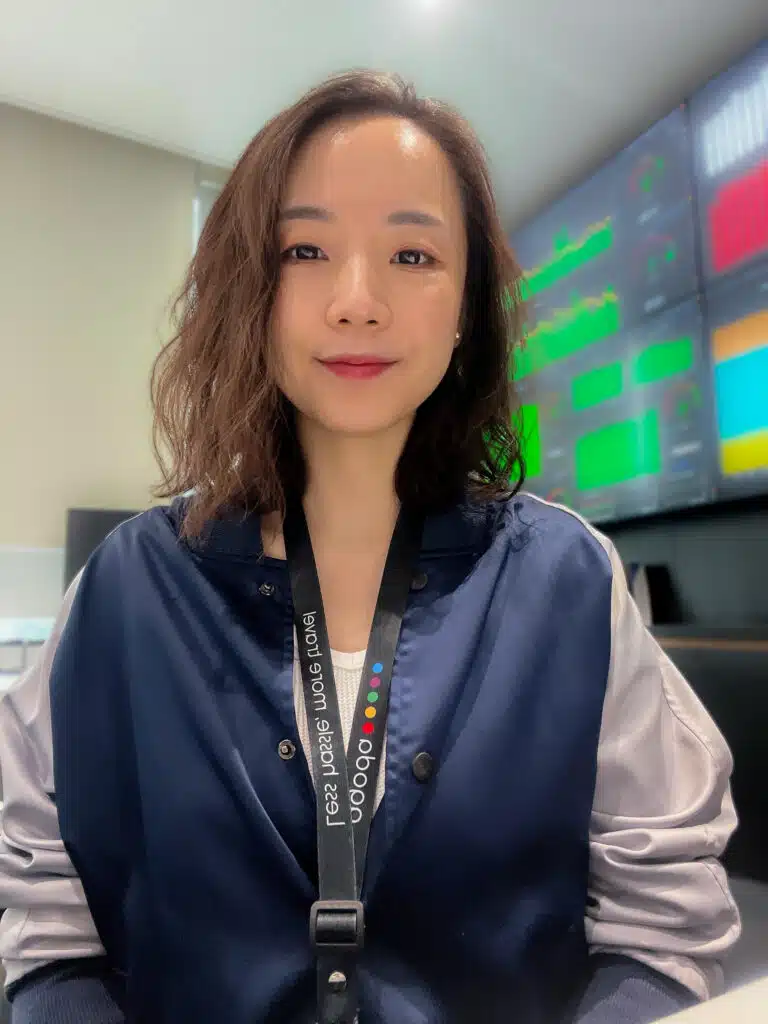 Embarking on her career at Agoda as a Customer Support Specialist 11 years ago, Rui "Grace" Gong now heads up two teams of over 30 engineers as a Director of Quality in our Tech team.
Here, Grace shares her career journey at Agoda.
How My Journey Started
I began my career journey at Agoda in a customer support role in the Customer Experience Group (CEG). As time passed, I gradually grew into the position of a team manager, handling more complicated cases and people management. These formative experiences paved the path for me to become an Incident Manager in CEG.
As an Incident Manager at CEG, I managed resolutions for incidents from a customer-centric perspective and represented the department in the "war rooms," where cross-functional experts convened to address critical challenges. It was during this period that a senior tech director extended an exciting invitation to join their team as a Production Incident manager.
My Time in Tech
Transitioning to tech proved to be quite a fascinating adventure for an inexperienced individual with no prior background in technology. Despite having a similar job title, the requirements and roles of being an incident manager in CEG and tech are significantly different.
While CEG primarily focuses on customer-facing aspects and managing post-booking complications (e.g. duplicate bookings), incidents in tech arise from multiple standpoints.
Given the circumstances, I was obliged to rapidly acquire proficiency and adapt to the system's complexity, sense of urgency, diverse range of new tools, and much more. The dynamism of the tech world further intensifies the challenge. New incidents arise and defy our ability to achieve absolute preparedness.
Teamwork makes the dream work
When I joined, we were a team of less than 15 people. Together with the team's growth, I have grown into the position of Senior Manager for the Network Operations Center (NOC) and currently hold the role of Director of Quality, overseeing two teams with 30+ members.
What I love about the tech team is our strong collaborative spirit, effective communication, unwavering sense of urgency, and commitment to responsibility. When it comes to managing incidents, the involvement of various parties is crucial for my team, and the support we receive from different teams enables us to swiftly address and resolve problems.
What's kept me at Agoda for 11 years
There are two fundamental factors that have kept me here. Firstly, we have exceptional leadership. Our leaders serve as exemplars, working diligently and displaying remarkable intelligence. I can witness the embodiment of success through their actions, which motivates everyone to dedicate their utmost efforts to our work. Additionally, I have consistently encountered unwavering support from every manager I have reported to.
Secondly, there is always room for personal and professional growth, our commitment to the values of directness and respect is truly commendable. I frequently remind my team that, regardless of their background or starting point, diligent effort will lead to success in Agoda.
Inspired by Grace's story? Explore your journey with us!