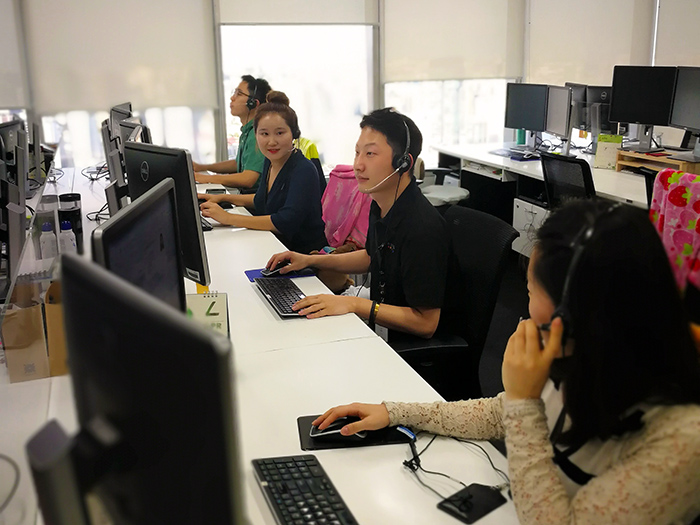 (Click to enlarge)
Annyeonghaseyo from Bangkok! Agoda's Customer Experience Korea Team is based in Thailand's capital city and provides dedicated support to our customers in Korea. Their office is located high up on the 47th floor with magnificent views of the bustling city, comfy break-out areas, and a game room for lovers of pool and foosball.
Of course, there's much more to the job than that; to help explain what it's like to work on the Korea Customer Experience team at our Bangkok office, meet three of our brightest – Byunggyu, Yuna and Junho.
Byunggyu – Customer Support Specialist (Korea Team)
"It's so great to join one of the fastest growing companies in Asia and the best choice to be an Agodan.
I'm a Customer Support Specialist for the Korea Team in Bangkok and it makes me very happy to work alongside many people from around the world.
I'm a newbie so there aren't many words I can say, but one thing is for sure: I'm improving my customer support skills every day through the kind help of many warm colleagues.
What am I doing here? It's quite simple. I'm trying my best to make our customers happy, and happy customers make my day. I like specializing in the field of customer support, and as I get better at my job, I feel very proud to call myself a customer support professional.
So if you like working in a multicultural, diverse environment – don't hesitate to join us. I'm always interested in various cultures and meeting people from all around the world, so I'm satisfied with the environment in Bangkok and hope you come to join us. I will welcome you at the entrance.
Welcome to Agoda!"
Yuna – Customer Support Specialist (Korea Team)
"Before I joined Agoda, I worked at a hotel in Qatar as a guest relations officer and to be honest, I thought that working at Agoda in the Customer Experience team would be no different. I was wrong – it was totally different once I joined.
My first day as a Customer Support Specialist on the floor was chaos, but it got better. I learned a lot during my first month of training and all of my team mates were very friendly and willing to help. (They still are!) It made it easier to adapt myself and grow into the role.
I really enjoy living and working in Bangkok because it suits my personality: I love meeting people, challenging myself and seeking new things. My time here has been filled with many worthwhile moments and memories.
My advice for people who are reading this but have never worked abroad: it's normal to feel hesitant about relocating to another country at first, but I encourage you to try stepping outside of that mindset – you will see a lot of new beautiful things in your life!"
Junho – Team Manager (Korea Team)
"To be truthful – this job can be challenging. The company is growing every single year and there are many customers to care for and support. However, there are a lot of opportunities here if you do your job well and the work-life balance is very good at Agoda compared to Korean companies.
Even though you are part of the Korea team, you get to work in the Bangkok office and deal with foreign co-workers from many nations. It's a very multicultural work environment and really feels like an international company.
I recommend working at Agoda if you're looking for a company that gives you opportunities to develop your career. Even though customer support may not sound like your dream job, if you can handle the challenges that come with the work – it's definitely worth a try.
You are always welcome. Try it!"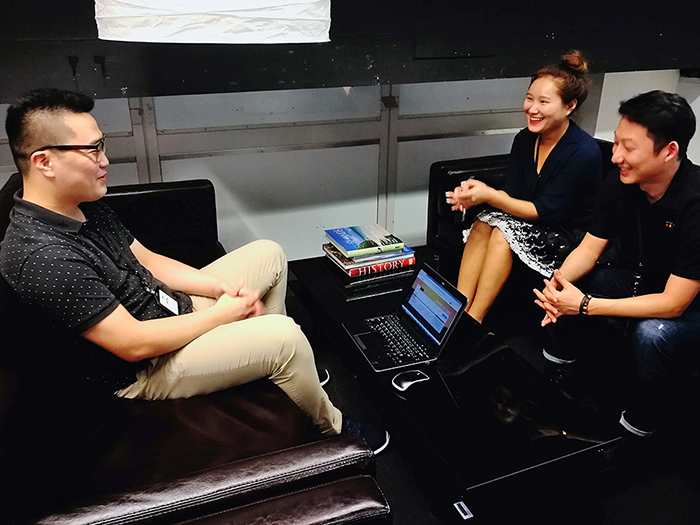 (L-R): Junho, Yuna and Byungyu. (click to enlarge)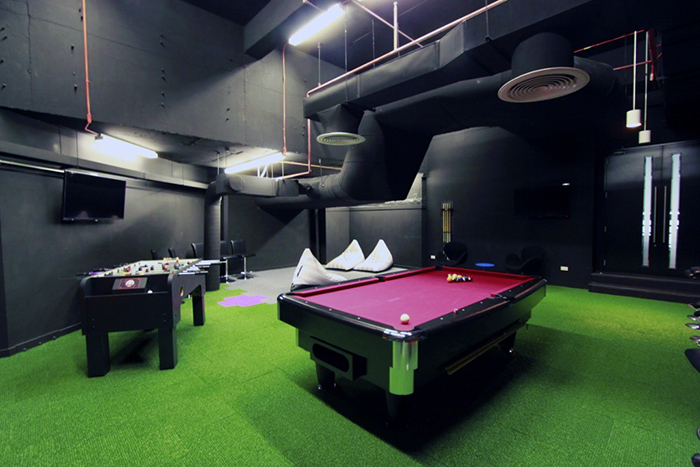 Game on in the Bangkok office.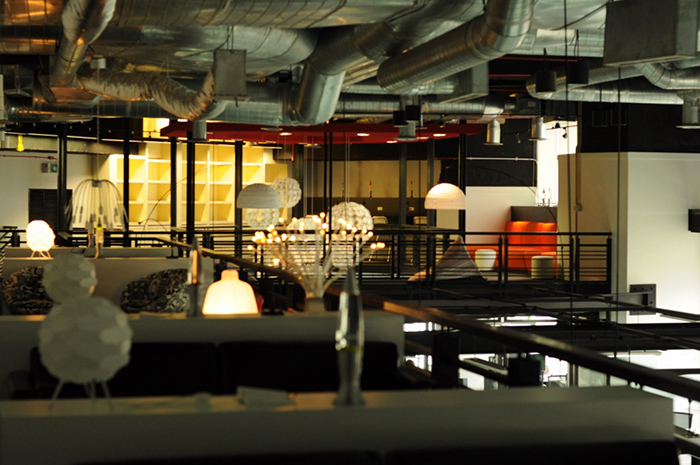 Upstairs in the breakout area.
For enquiries about working in our Korea Customer Experience Team, please email In Mo Hwang – Lead Customer Experience Recruiter for Korea at [email protected]