Volunteering with Malaysia's Gibbon Conservation Society
Agoda's One Supply Malaysia team had an exciting day with the Gibbon Conservation Society at Gibbon Rehabilitation Project (GReP), which rescues and rehabilitates gibbons who were victims of the illegal wildlife pet trade. Agoda's volunteers spent the morning helping the GReP team in day-to-day activities such as tree planting, preparing bamboo ashes for composting, and building fences, with the aim of raising awareness about Malaysia's wildlife and making a positive impact.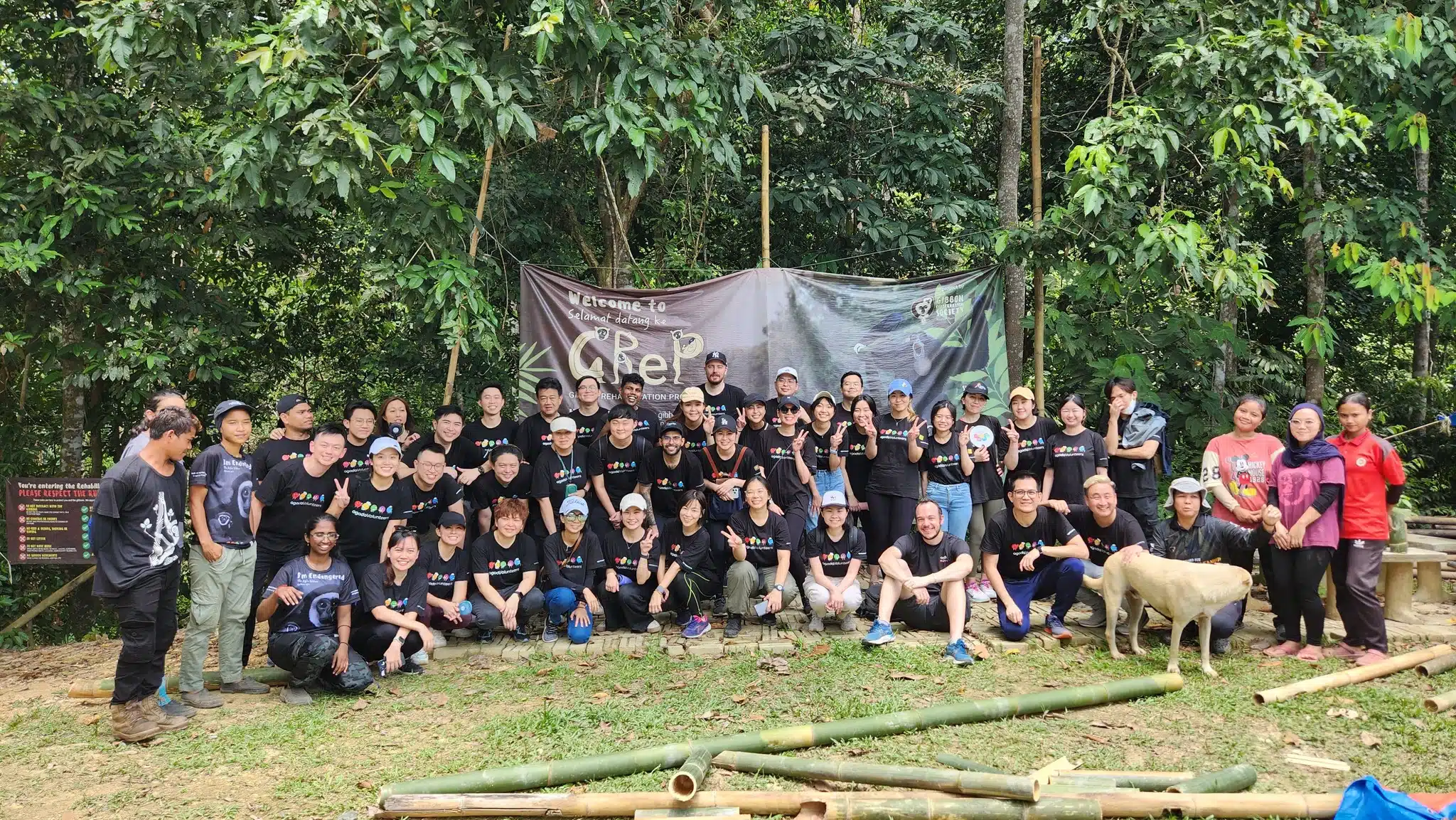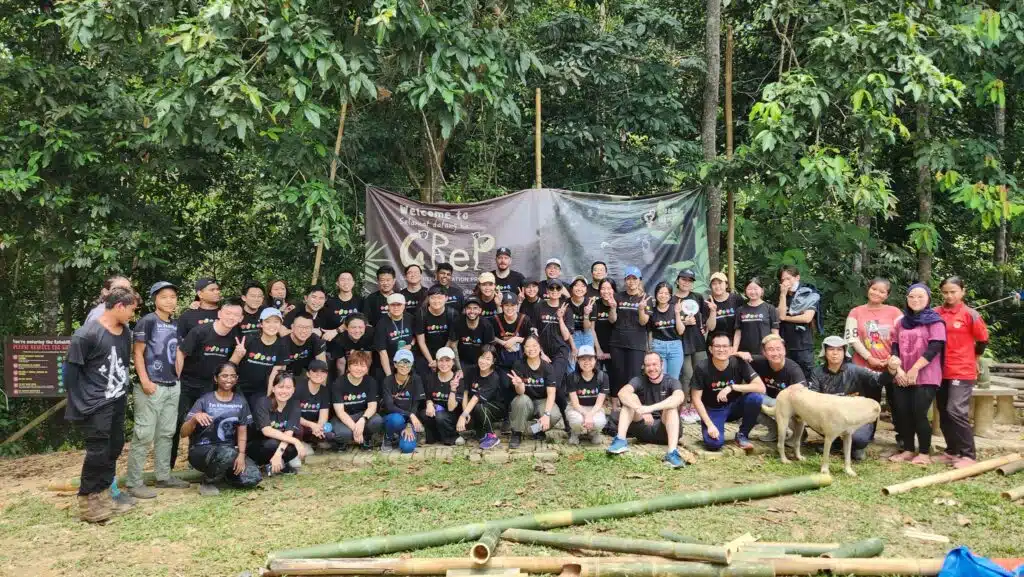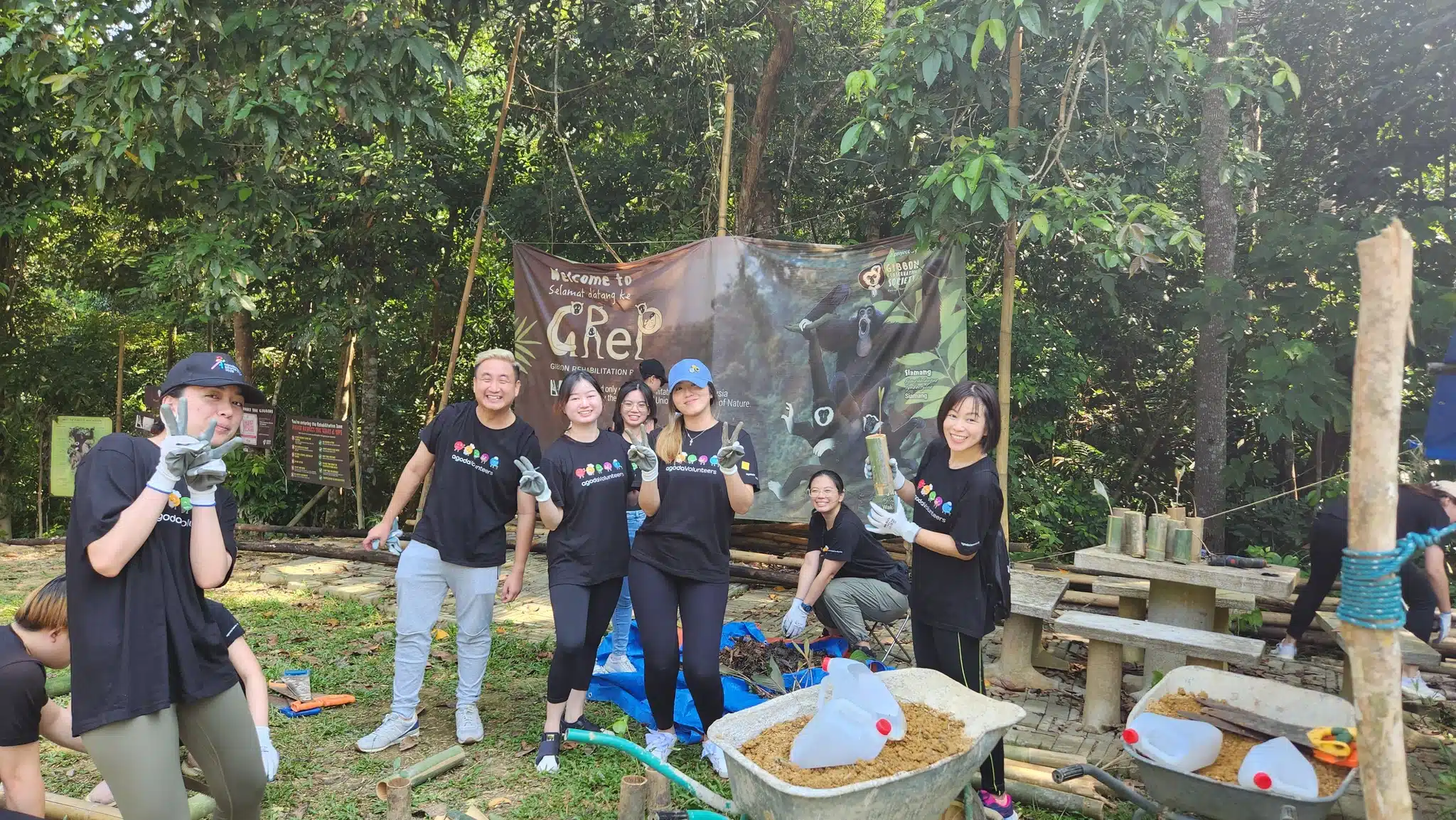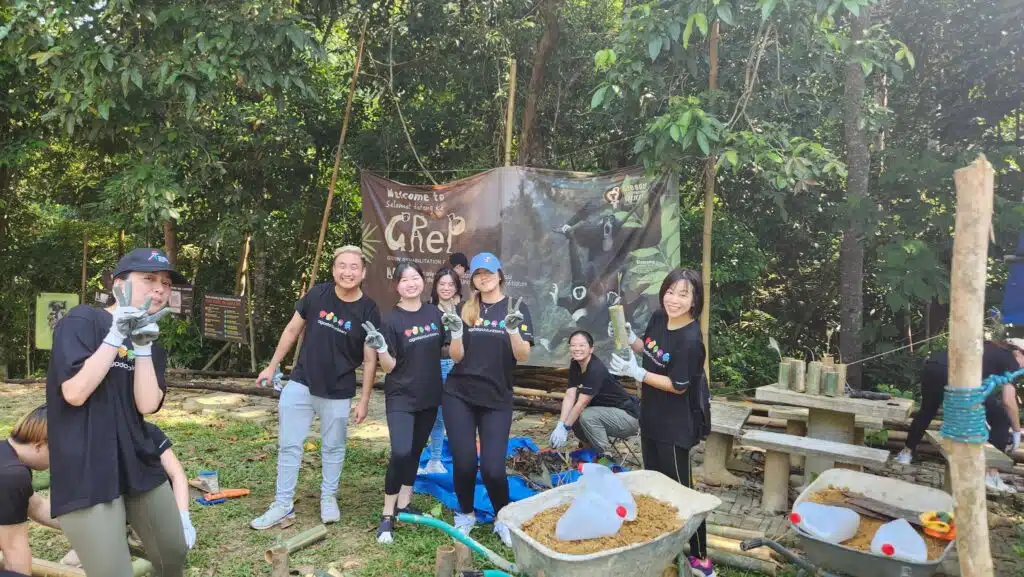 Cleaning up the Danube Bank
Agoda Budapest employees took part in a riverside cleanup along the picturesque Danube bank. They managed to collect an impressive nine bags of waste, making a positive impact on the local ecosystem and showcasing their dedication to making Budapest a cleaner and more beautiful place for all.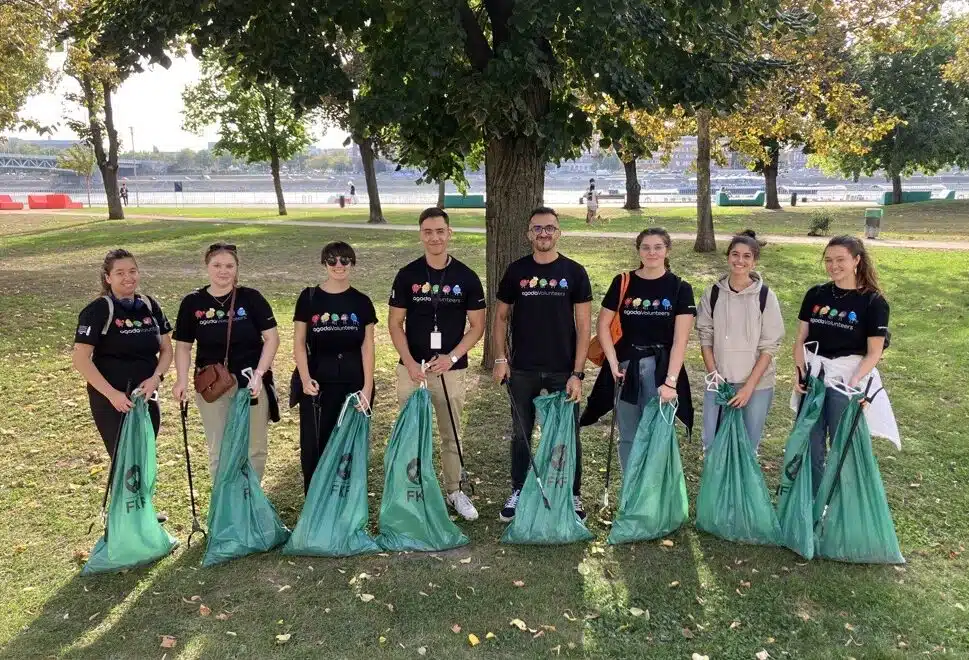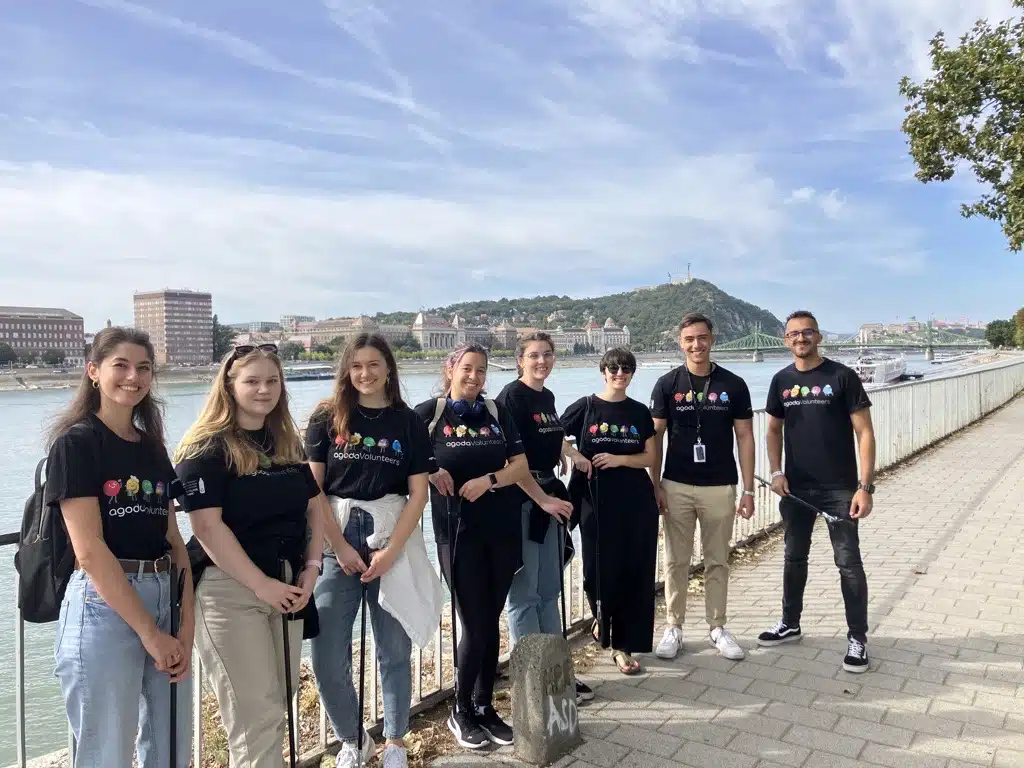 Mental Health Awareness Month
October is Mental Health Awareness Month, so to raise awareness and build education, we hosted a Wellness Social for employees to connect and learn about the Five Pillars of Wellbeing, along with some proactive steps to better their holistic wellness and an overview of the in-house resources that Agoda offers for wellbeing.
Recognizing that mental health issues can affect anyone, regardless of race, gender, or sexual orientation, we decided to create a space for open conversation by hosting a DEI Mental Health panel. This event brought together Agodans from across the company, who spoke candidly about how their identities have shaped their relationships to wellbeing and shared some advice on building resilience and fostering personal growth.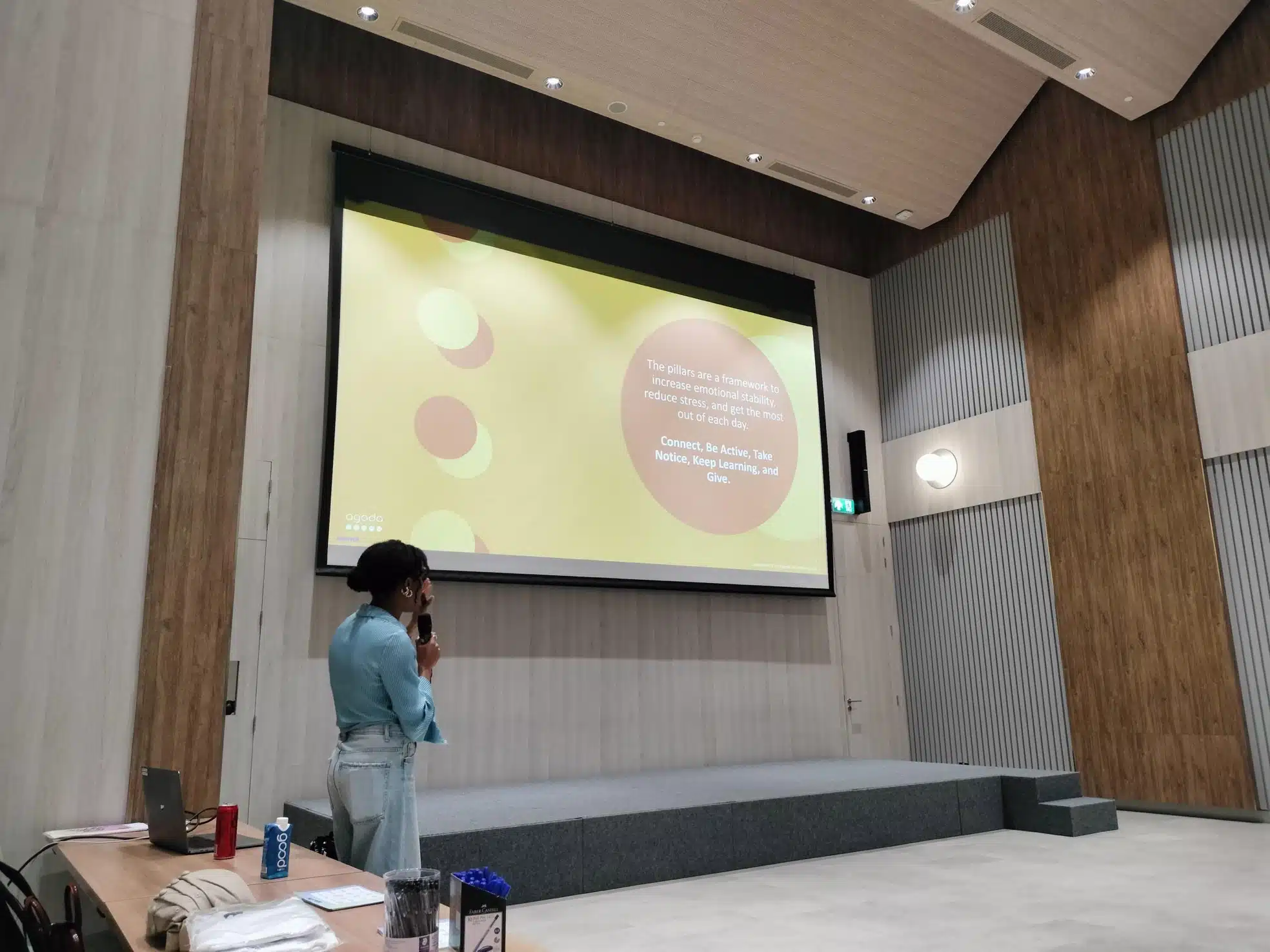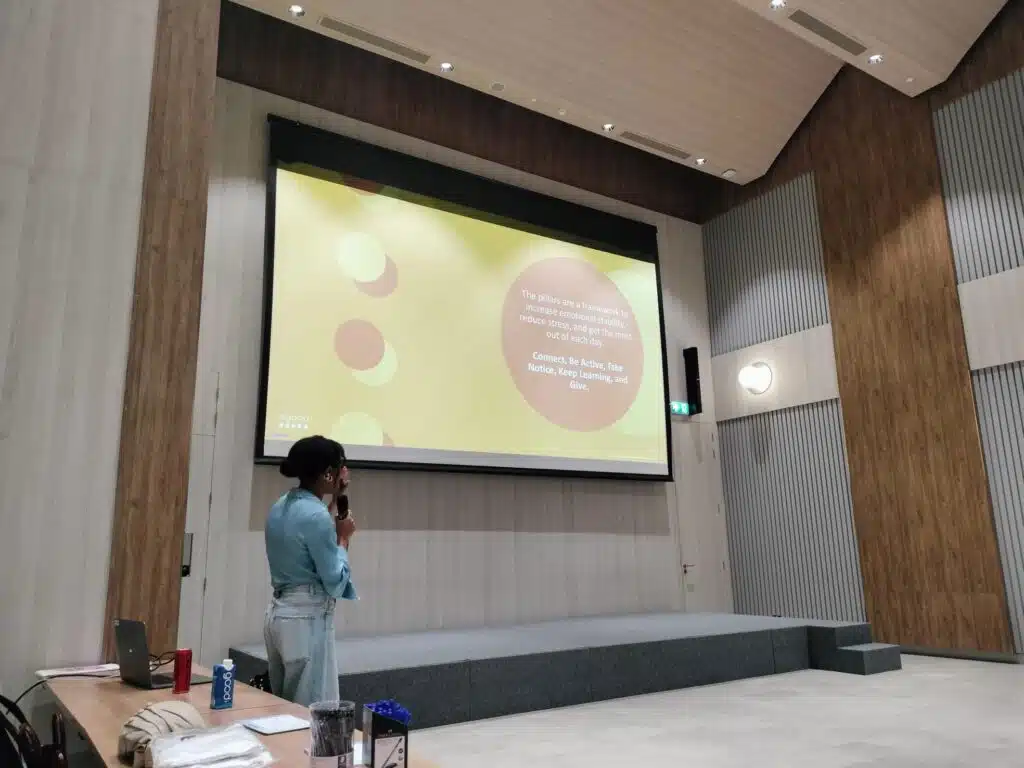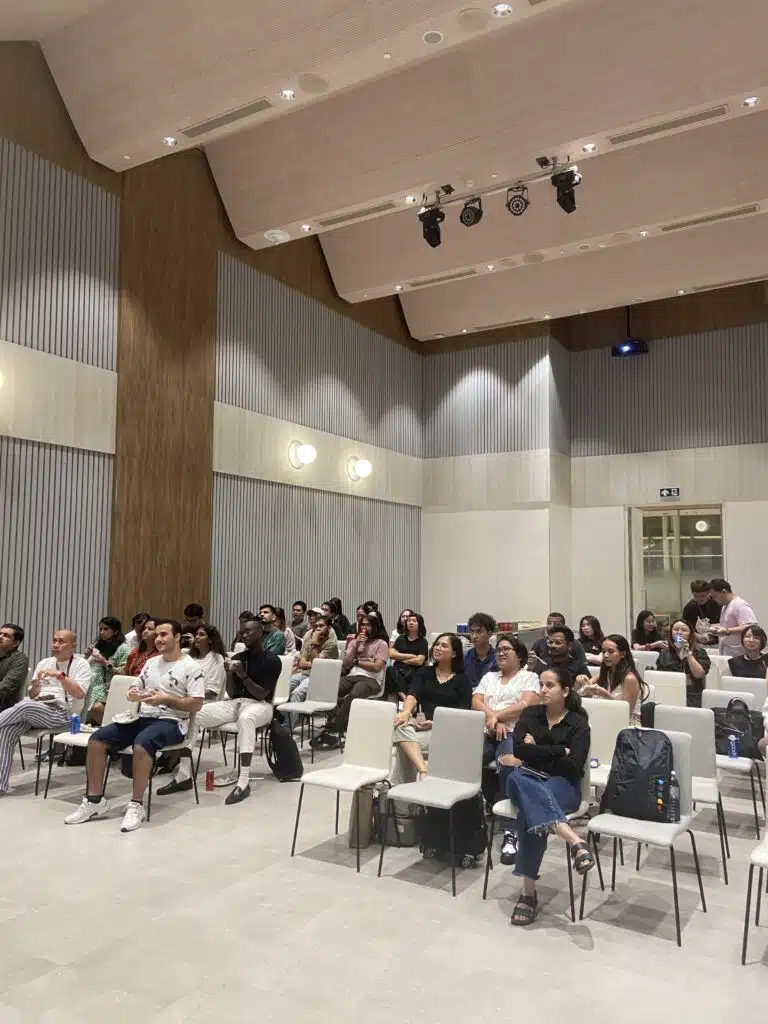 Launching the Women@Agoda Employee Resource Group 
Women@Agoda is an Employee Resource Group (ERG) with a goal of fostering a safe and inclusive workplace culture and environment that champions the personal and professional growth of women at Agoda. To celebrate the launch, the group held a Meet & Greet event to bring together our members and any Agodans who resonate with our vision. In addition to the enriching thoughts and insights shared, the participants also got a sneak peek into our upcoming events, tried their hands at origami and took home some cool goodies!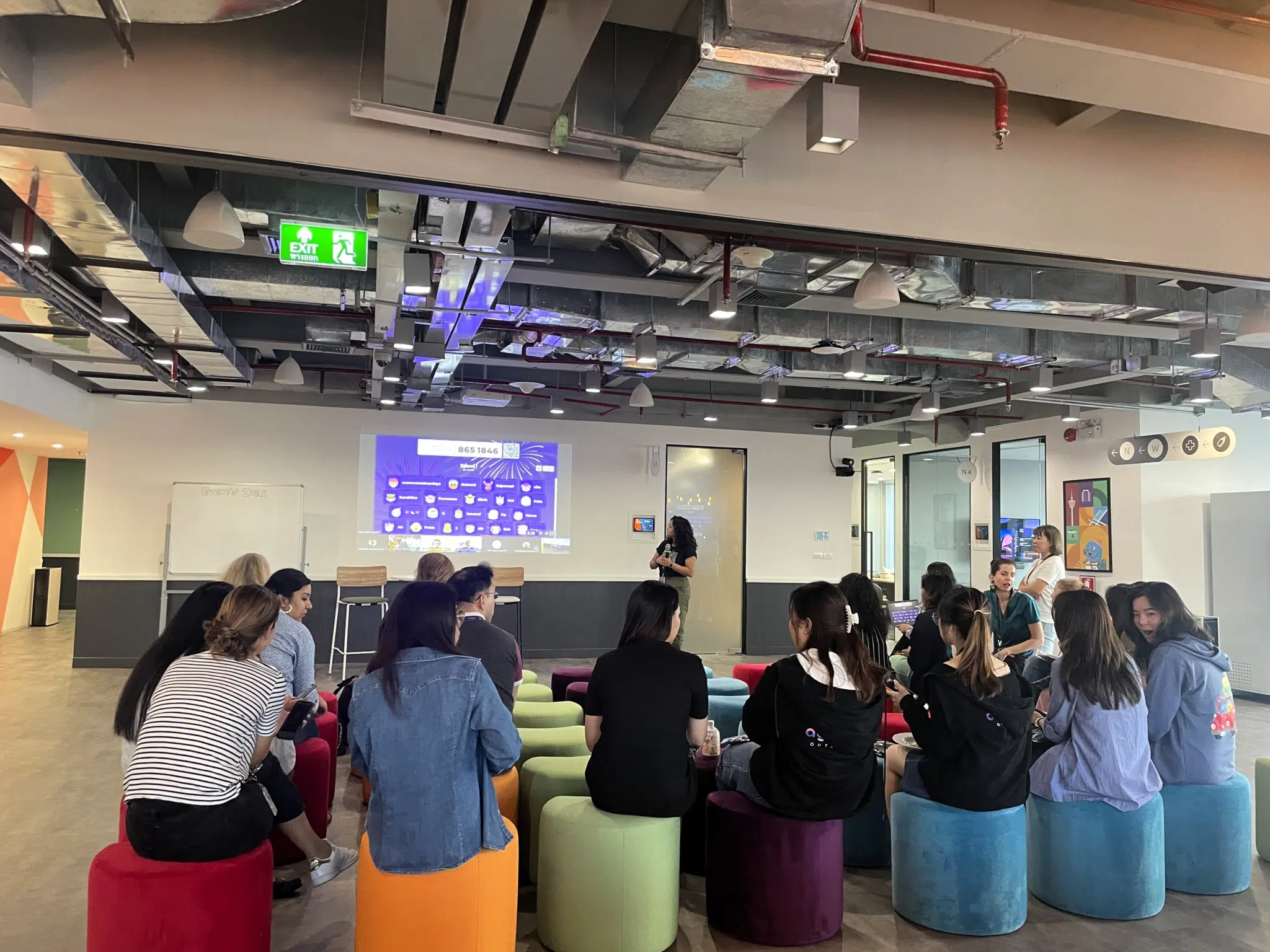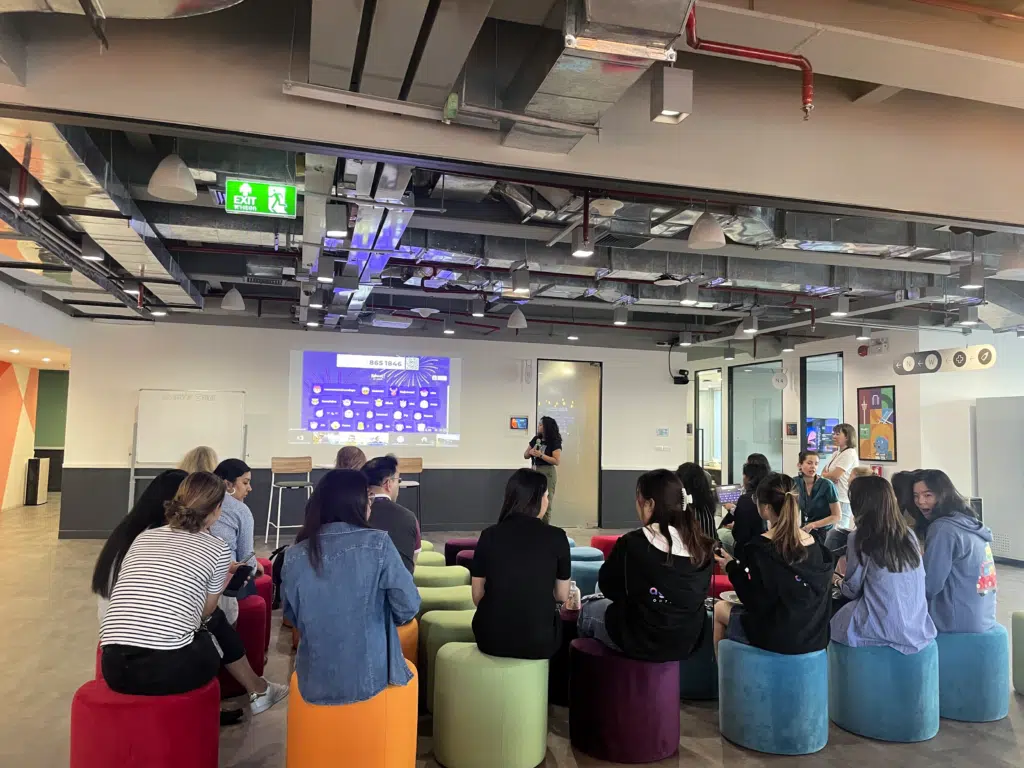 Connecting as a tech community
This month, we hosted ThaiPy #96, a meetup that welcomed 70 attendees from the Bangkok Python community, with Agoda's Viktor Sobol delivering a talk on Python GIL: Past and Future. We rounded out the month with two instalments of our Tech Talk series. First up was "Demystifying Hitches: Animation Performance" with speakers Kumar Mohit and Theerachai Chokrojanapreecha, who led a deep dive into hitches, types, and render loop phases in mobile application. We followed that up with "Track Developer Experience In Your Team", where Roland Lopez discussed guided attendees through the process of optimizing their local development environments by eliminating time-consuming workflows and unproductive habits.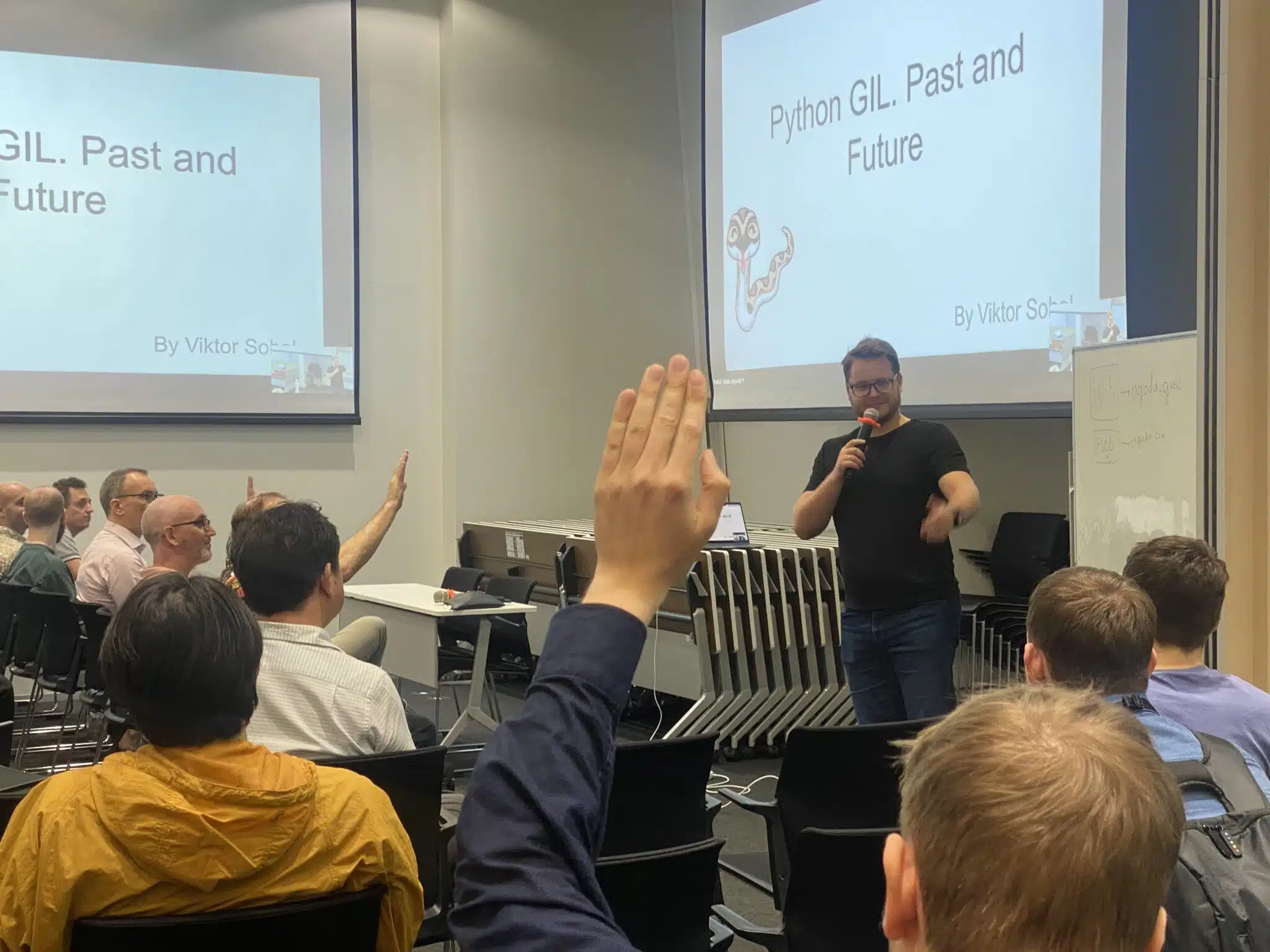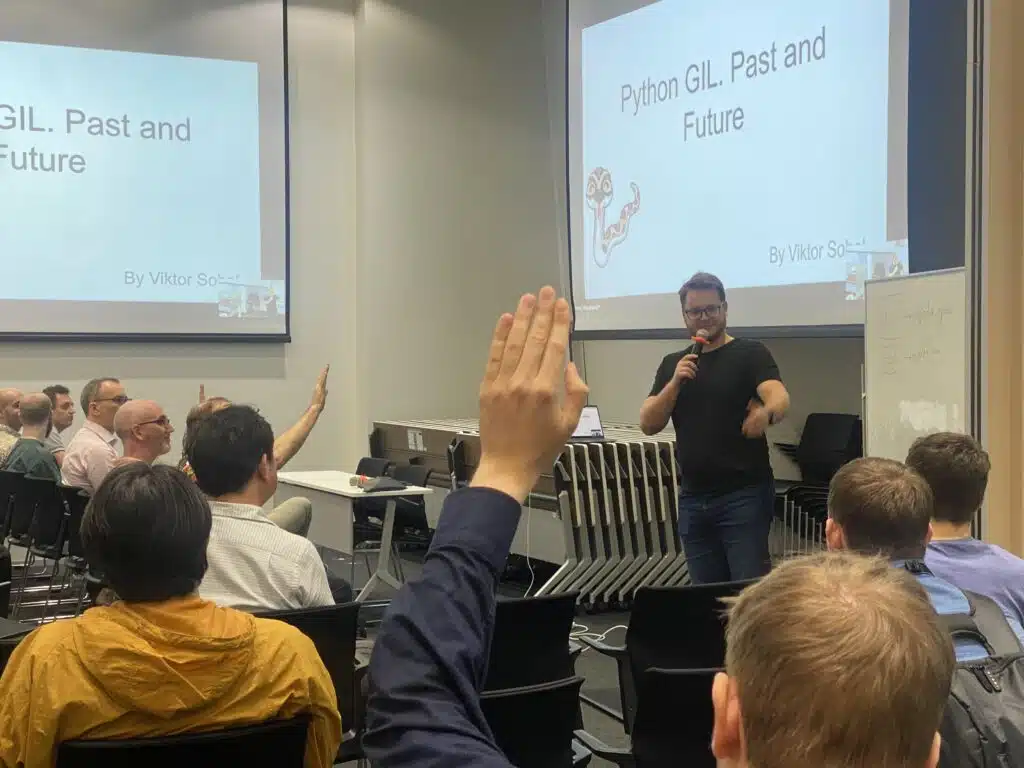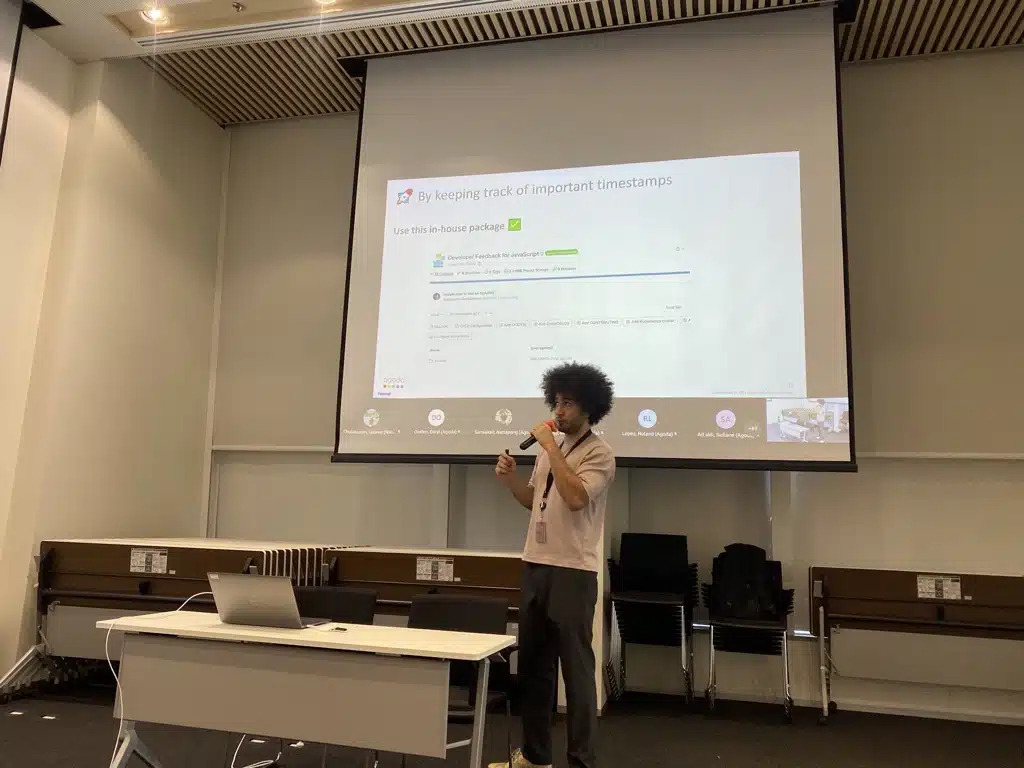 Excited to be part of the Agoda community? We're hiring!