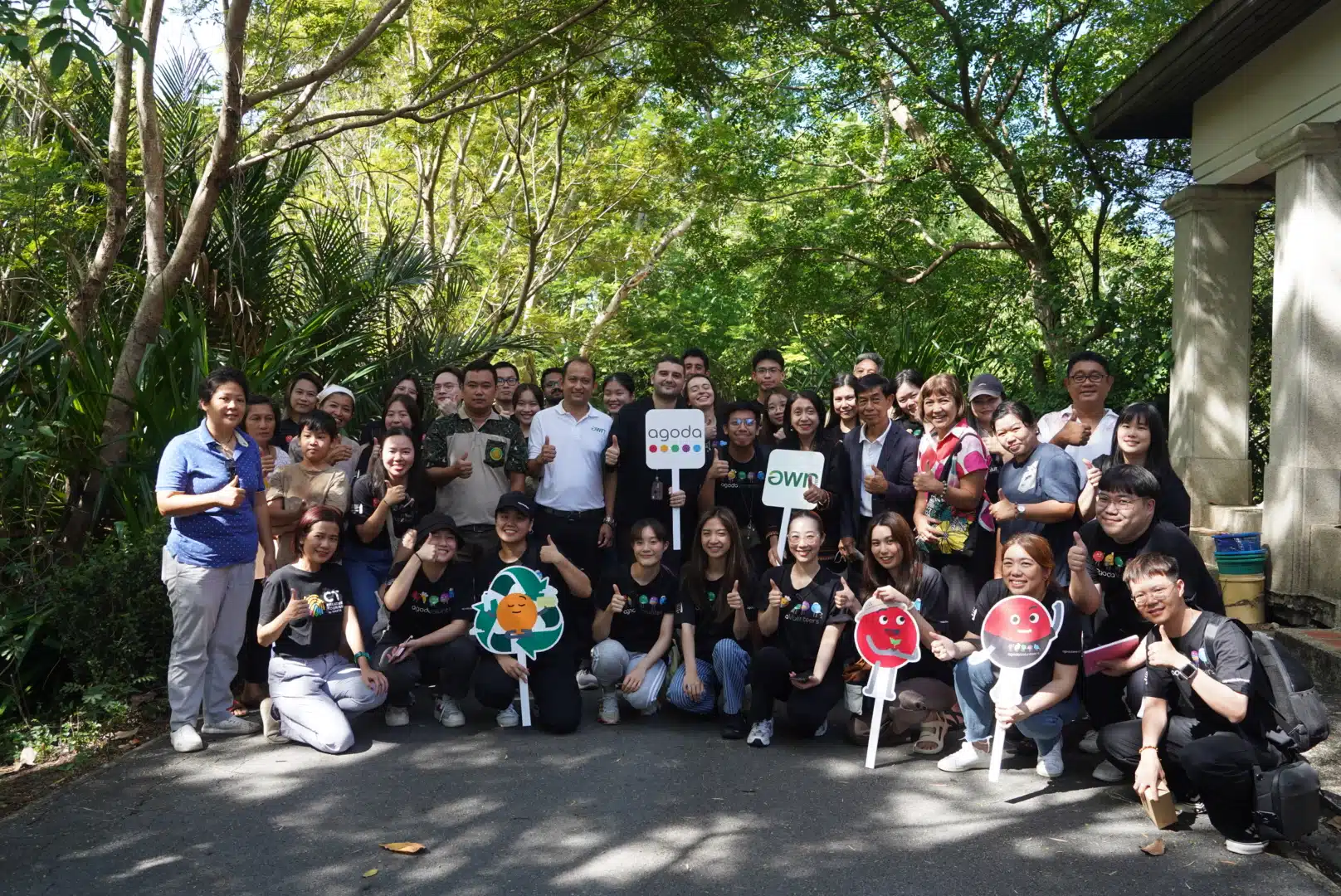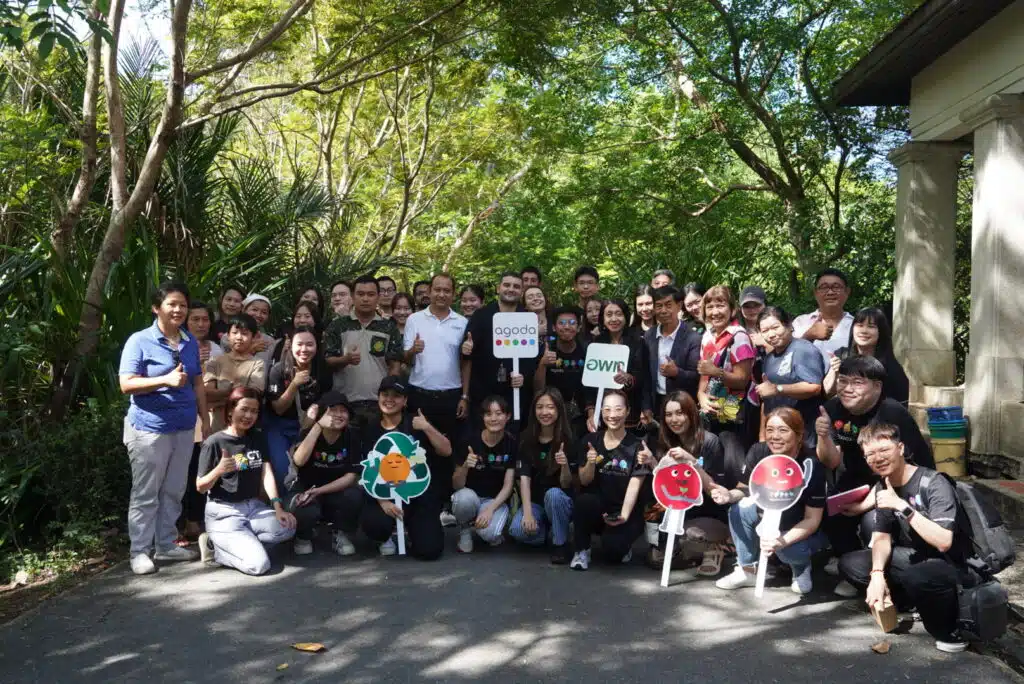 As a travel company, we have a deep appreciation for the incredible people and places around us and a responsibility to take care of them. And with the skills of our diverse workforce, we're always finding ways to make a sustainable impact. That's why, in 2022, we launched our Community-Based Tourism Support Initiative in Thailand, the home of Agoda's biggest office. Through this initiative, Agodans lend their time and expertise to small to mid-sized businesses within local tourism communities and help them to thrive. 
By establishing partnerships with organizations such as the Tourism Authority of Thailand (TAT) and the Designated Areas for Sustainable Tourism Administration (DASTA), we find communities with great potential for cultural tourism and bring in the right people to help. We match the specific needs of these communities with the diverse skill sets of Agodans, encompassing social media marketing, translation, photography, business consulting, and infrastructure enhancement, to name a few.
"Community-Based Tourism is an important element of the various Thailand tourism experiences on offer to visiting travelers, and TAT is delighted that Agoda is involved in further enhancing the promotion of Community-Based Tourism," says Siripakorn Cheawsamut, TAT Deputy Governor for Marketing Communications. 
Since launching, we've dedicated more than 2,000 volunteer hours to communities across five provinces and received the CSR Excellence Award from the American Chamber of Commerce in Thailand for our work. We're proud to help communities in their journey towards building beautiful and more sustainable travel experiences and are excited for more to come. Check out this map to see the provinces we've been able to support so far!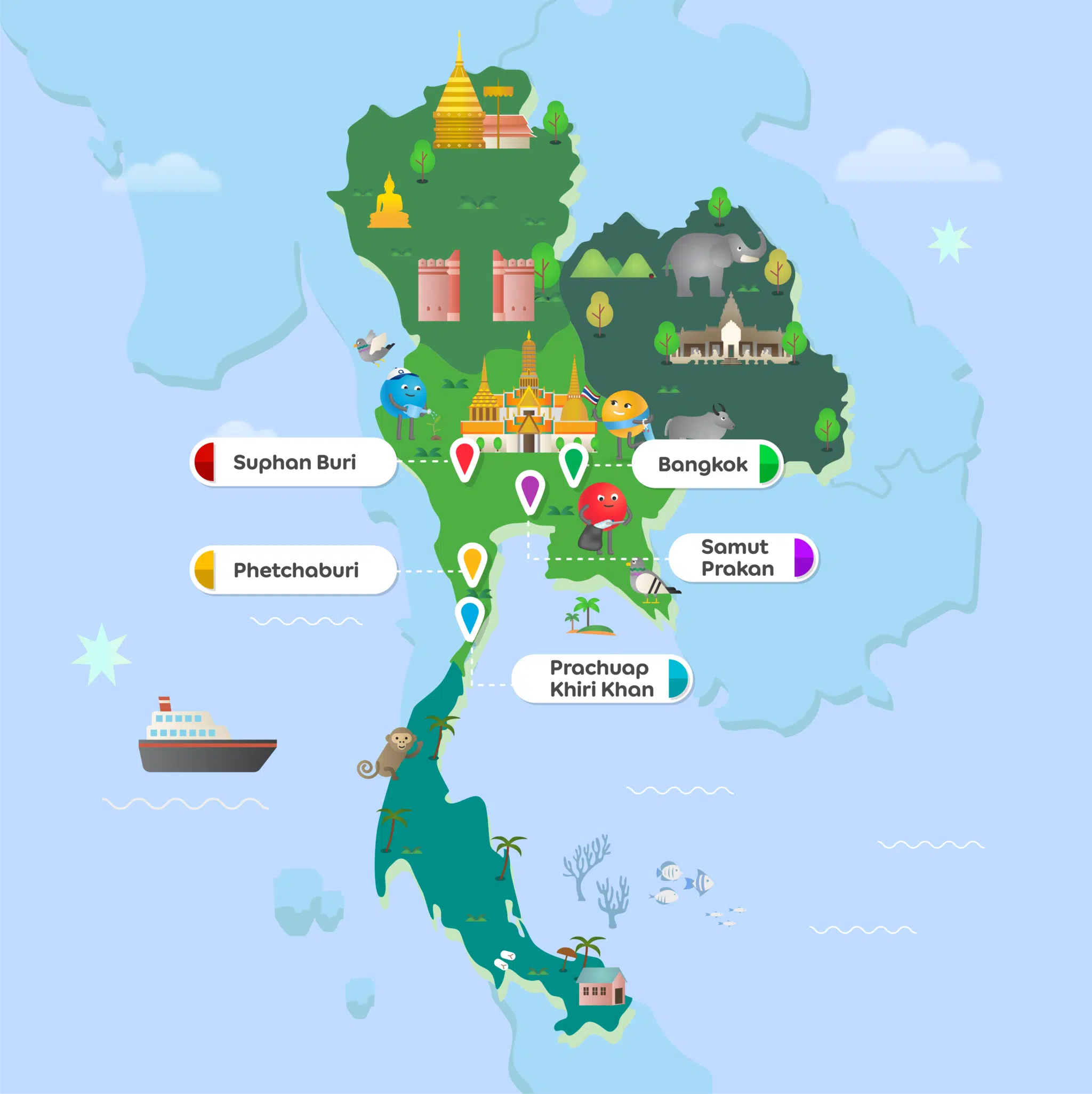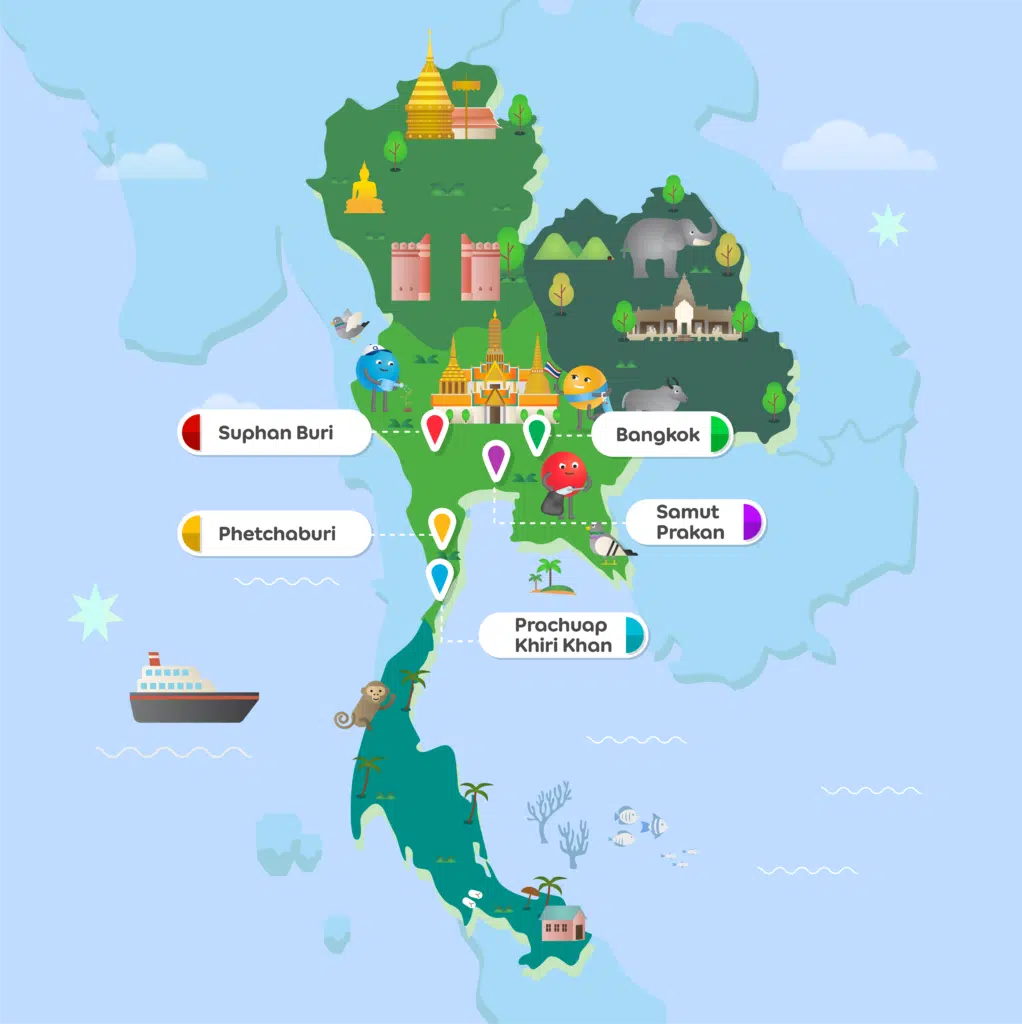 "I'm happy and grateful to be part of this. It offered us a gateway to learn from colleagues from different cultures and career backgrounds. It encouraged me to put my ideas, creativity, and design skills together to showcase the community and its culture," shares Jing Zhuang, a Project Management Specialist who participated in the program. "We are so lucky to get to know the life stories of the owners of these businesses, which helped us learn more about the local community and Thailand."
Read on to discover what we've achieved together!
October 2023: Baan Tham Sue, Phetchaburi
In October 2023, thirty Agodans volunteered their time and craft skills to the Baan Tham Sue Tourism Community in Phetchaburi, Thailand. Our goal was to improve their landscape and help them prepare for the arrival of new visitors, including families with children and school students.
Our volunteers contributed by painting signs for the playground activities and crafting eye-catching park signs. We also repurposed old car tires into swings and chairs, built trash bins from water hyacinth ropes, and rejuvenated park benches to give them a fresh look – all to create more inviting spaces for visitors to enjoy the tranquil ambiance of the community, set along the Phetchaburi River.

July 2023: Bang Kachao, Samut Prakan
In July 2023, sixty Agodans took to Bang Kachao, fondly known as Bangkok's Green Lung. We spent two days assisting local homestays and tourism businesses by crafting eye-catching bicycle banners and social media content to invigorate their marketing. We also lent our support to the maintenance of Wat Chak Daeng temple, a vital hub within the community. This program installment received recognition from DASTA, whose team visited us to observe the volunteer work and conduct interviews with the business owners.

April 2023: Baan Ruam Thai, Prachuap Khiri Khan
In April 2023, thirty Agodans made their way to Baan Ruam Thai – a small tourism community in western Thailand that's home to Kuibiri National Park, which Agoda also supports through our Eco Deals campaign.
After a long journey from Bangkok, we were warmly welcomed by the community and local TAT and municipality officials. We then settled into the community's lovely homestays, helping them to establish an online presence on Agoda and Google Maps, as well as creating a product catalog to showcase all they have to offer. But that's not all! We also prepared water and salt ponds for wild elephants at the national park, where rangers often struggle with manpower and resources.

November 2022: Ban Laem, Suphan Buri
Thirty Agodans visited the Ban Laem Community in Suphan Buri Province in November 2022. Within a day, we helped take photos and create social media content for local businesses and prepared organic fertilizer from water hyacinths. We also renovated the community pier alongside members of the community.

August 2022: Bang Kobua, Samut Prakan
August 2022 saw a group of thirty Agodans visiting Bang Kobua in Samut Prakan Province, armed with their enthusiasm, creative skills, and excitement to learn about the community's tourism projects. The result? Signages and product catalogs for the recycling shops of Wat Chak Daeng, the neighborhood's landmark temple, along with plant pots and trash bins made from recycled plastic bottles for the community.

February 2022: Talat Noi, Bangkok
In February 2022, fifteen Agodans put their skills to use in an iconic neighborhood of Bangkok. We helped local businesses that were hit hard by the pandemic, including a pillow shop, a hostel, and two restaurants — most faced similar challenges in digitizing their businesses and creating an online presence. Over two days, Agodans got to know the community and the vision of each business owner. We helped develop menus, signages, and product catalogs, and got their businesses up and running on platforms like Google Maps, Grab, and Facebook.
"Our team worked with a local restaurant to create its visual branding for the first time in its over-half-century-long life. It was fun discussing design directions with the restaurant owners, a friendly auntie and uncle couple, and creating some artwork from the brief, all supported by professional photos taken by Pang from the Design team," says Natcha Sanguankiattichai, Employer Branding Lead.