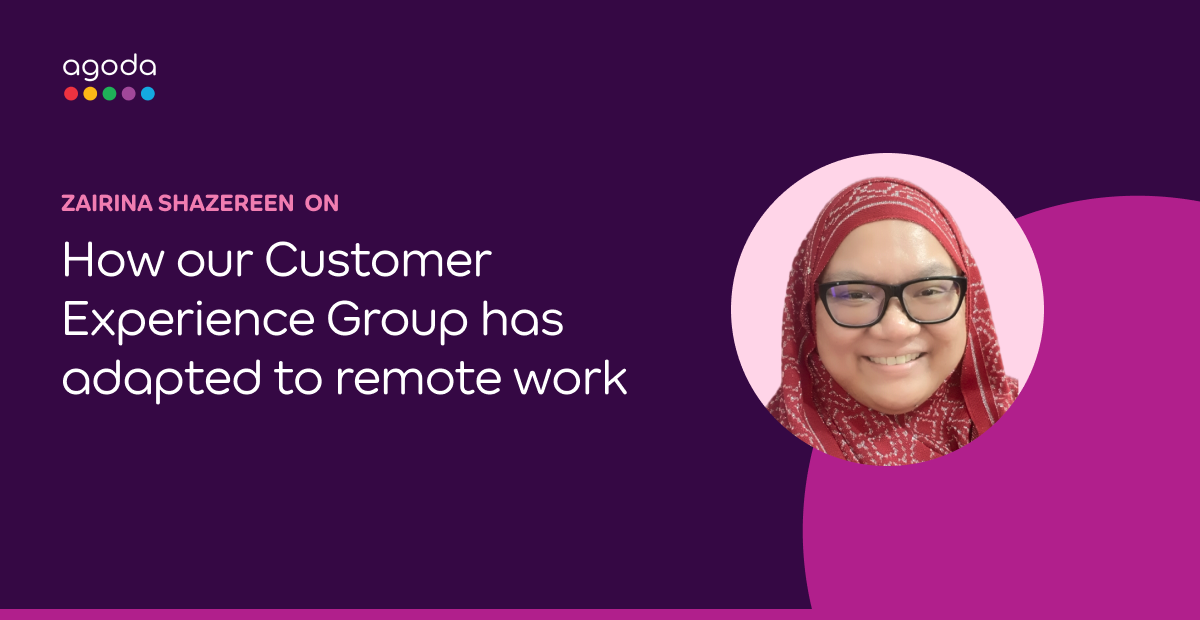 The COVID-19 global outbreak deeply challenged a wide variety of aspects of our everyday life, imposing many complex dilemmas to what used to be the most trivial activities, including the way we work.
In 2020, following safety guidelines, our Customer Experience Group had to quickly adapt to a new reality of working from home. To talk about this move and how our teams have been and are still being supported during the pandemic, we spoke to Zairina Shazereen, our Service Delivery Manager in Kuala Lumpur.
Stepping out of the offices
"Our transition to work from home had to be really fast. Firstly, we had to make sure that all equipment our employees would be taking home was functioning properly."
During this initial period, senior management worked closely with the IT teams to create an inventory for every company-owned device that would be used for the home office.
"One of the most difficult challenges to solve was, and sometimes still is, the internet connectivity at home, as there are some areas the service may not be up to the task. For people in that situation, we had to find workarounds. But, in general, our transition process to home office has been smooth and fast, operationally speaking, and we had to make this move more than once now – as our offices closed and reopened a couple of times since the pandemic started."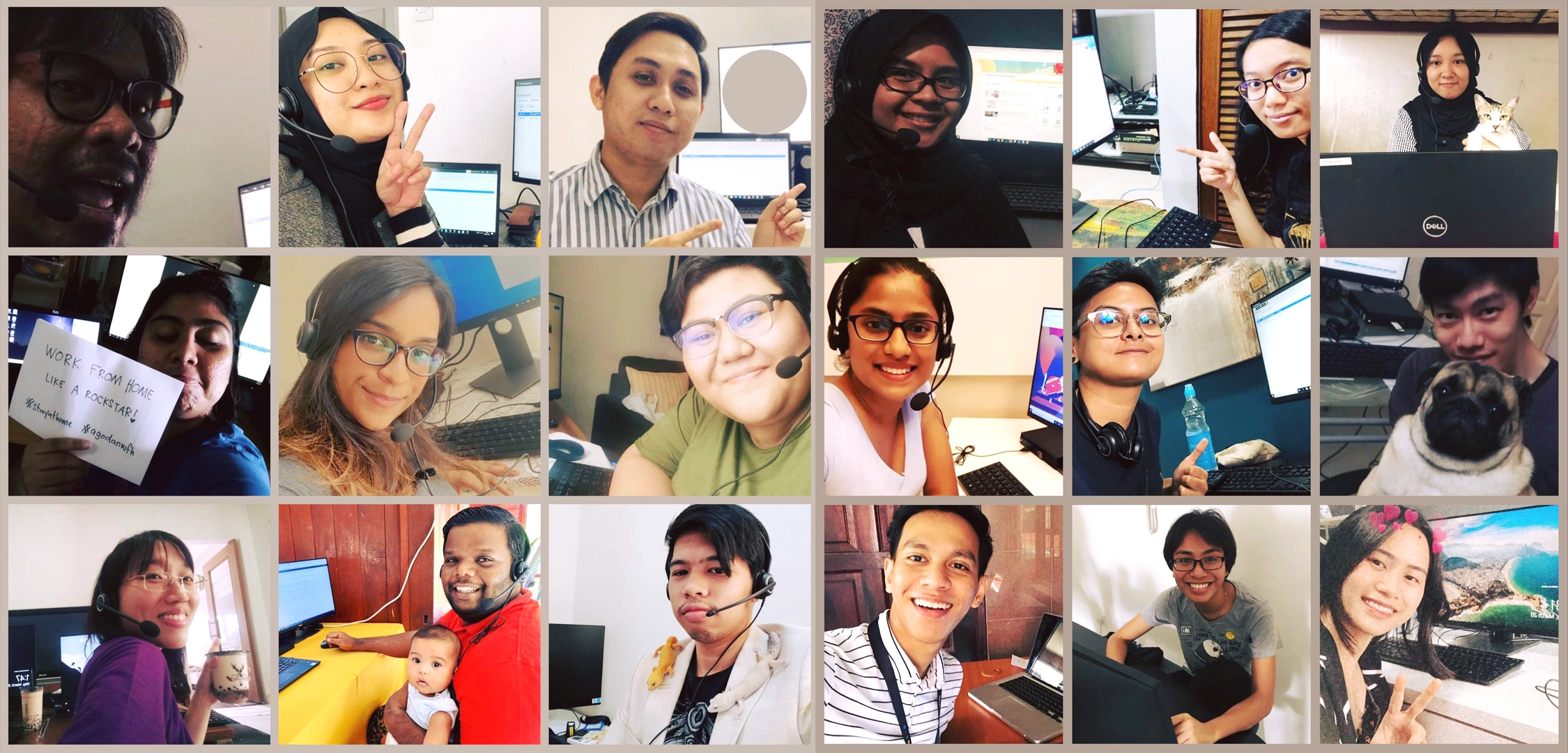 Our Kuala Lumpur-based Customer Experience team working from home
The new virtual routine
Managing teams both in Kuala Lumpur and in Bangkok, Zairina is not new to having people reporting to her remotely. However, during the pandemic, keeping the group engaged and taking care of their wellbeing are of key importance.
"It is undeniably easier to connect and raise the team's morale in person. So, when we had to shift to a virtual dynamic from working in person, we had to find ways to connect with everyone virtually and create an environment where we could still feel like a group. We want to make sure that our new joiners who never had the chance to work in the office feel connected and engaged, and we do that by having team-building activities online; we also run coaching meetings regularly and be sure to brief and update everyone as frequently as possible."
A safe way back home
With travel restrictions, curfews and quarantines imposed for over a year now, one of the most challenging consequences of the pandemic a lot of us had to endure is being forced to keep a distance from family members and friends.
At Agoda, our teams are highly international. We often house both as many expatriates and native professionals, no matter where the office is based. In early 2021, noticing that struggle and thinking about employees' wellbeing, Agoda launched an initiative called International Family Reunion.
This special flexible leave scheme grants all eligible employees the chance to work remotely in their home country. It was designed specifically to help overcome longer travel periods imposed by COVID-19 related travel regulations, such as mandatory quarantine, and allow our employees more time to spend with family at home.
The initiative has given many employees the chance to visit their homes while working remotely and eventually return to their original office after a given number of weeks.
The outlook moving forward
Being forced to fit into completely new routines and dealing with daily restrictions and changes made us much more adaptable.
Referring to what we expect our Customer Experience Group to look like in the upcoming months, Zairina pointed out, "Many of our offices have been adapting into the whole work from home situation for a while now. It's true that our capability and productivity have been steady, but we must tell new joiners and potential candidates that we are an organization that works from the office. The actual setup of working from home is still considered a force majeure situation, as we would never put the safety of our employees on the line or go against the guidelines. As always, we are taking this time to experiment and measure, explore possibilities and eventually, when it's safer to go back to the offices, find even wiser solutions to create the best environment for everyone."
Learn more about our Customer Experience Group and join us!