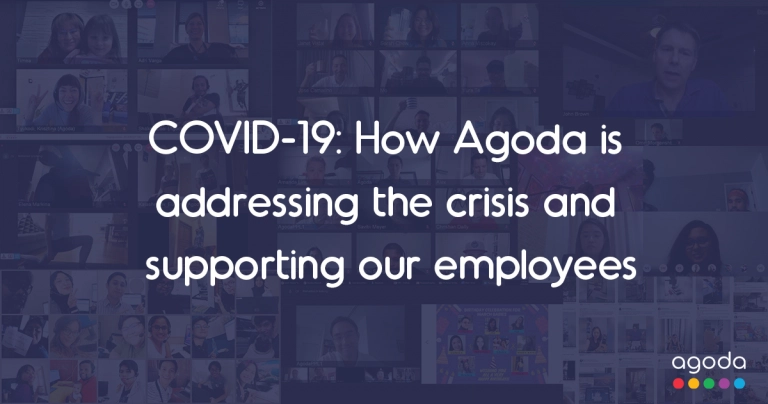 In light of the COVID-19 situation and its disruption across the globe, we've been working around the clock to respond to the huge surge in customer queries, while continuing to support our partners and engage with our employees. Although attending to our customers has been a priority, our management team also puts our employees' safety and well-being at the forefront.
Here's what has been going on at Agoda.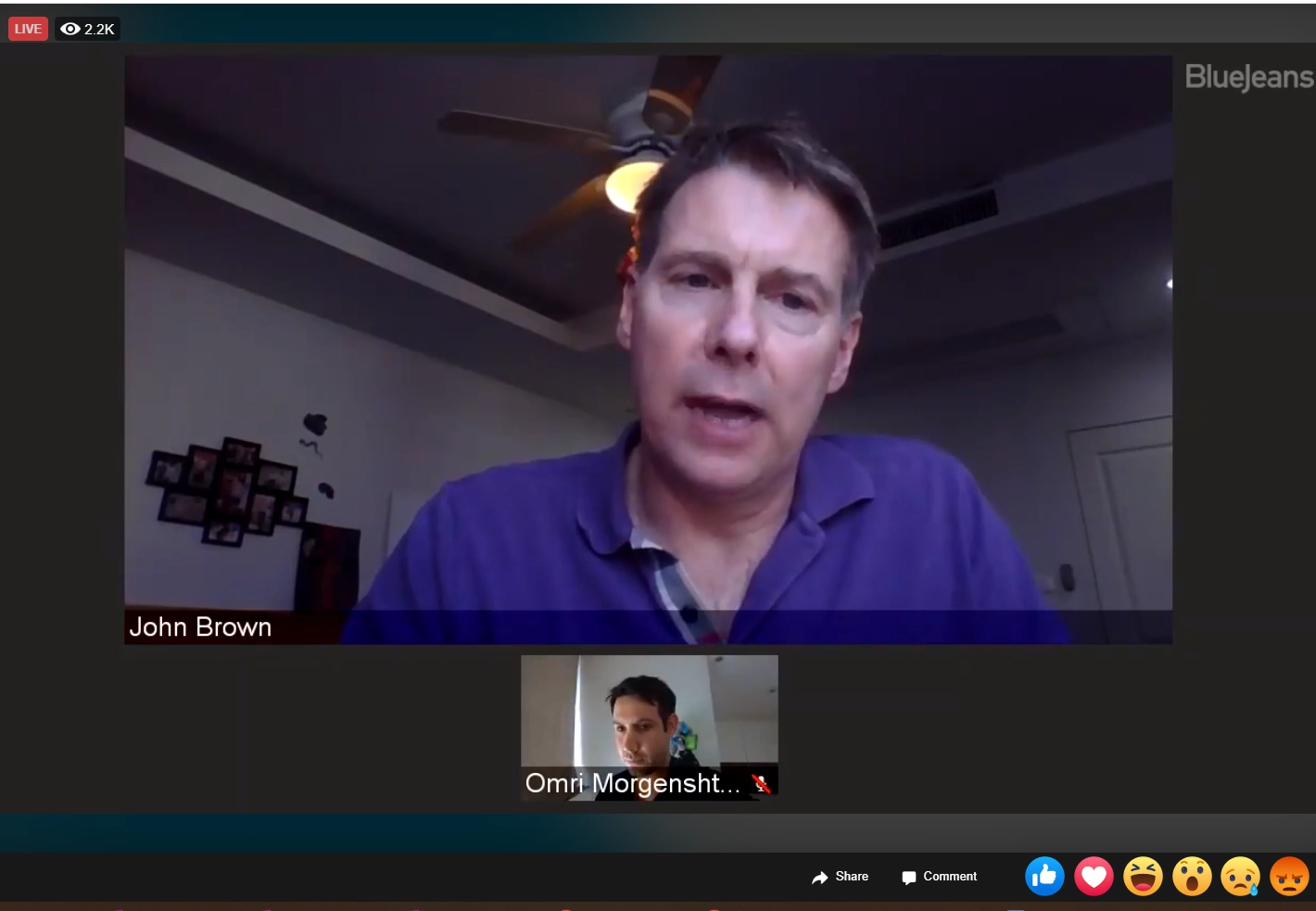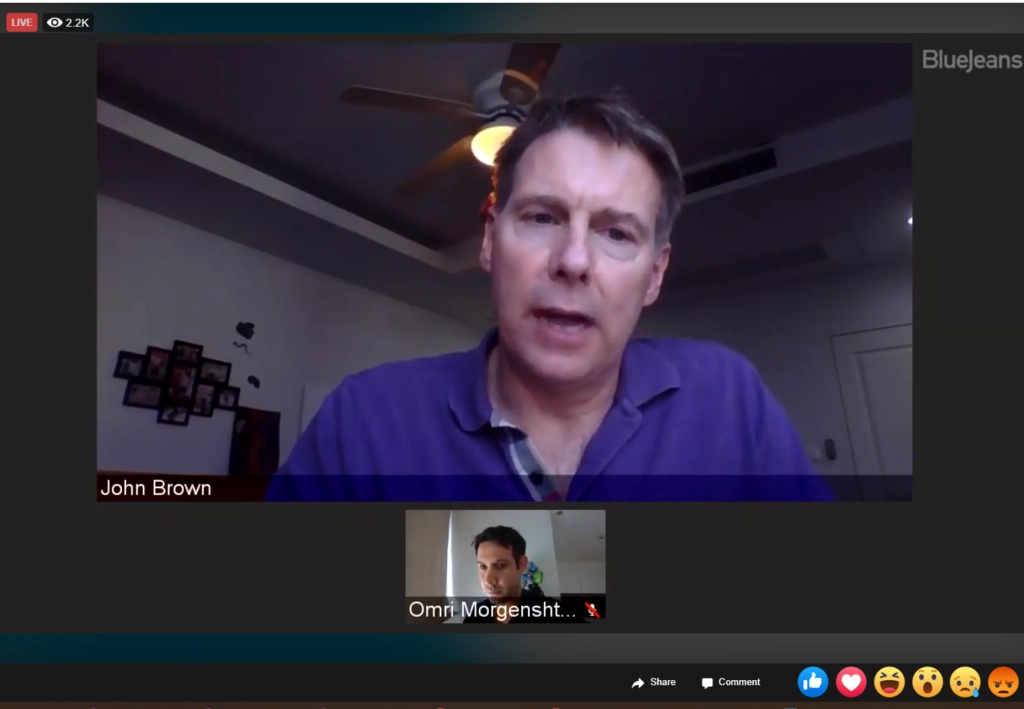 Communications from management
Since the coronavirus outbreak emerged in mainland China, all teams have risen to the occasion – monitoring the situation closely and working with management to inform and communicate policies and decisions. We quickly formed a team to roll out and keep regularly updated guidelines for employees for everything related to the COVID-19 situation. Our CEO, John Brown started to give all employees constant updates on the situation and communicated new COVID-19 related measures since late January.
Our China teams were the first to start working from home. While not easy, our local teams managed to react quickly to the situation, sending our colleagues home and supplying whatever was needed to continue to serve our customers, especially during a time when they needed us more than before. Through the experience of the China teams, we learned about the obstacles, processes and essentials of working from home.
As the situation evolved globally, our CEO announced a global test work from home day on March 16th, in line with our Experiment and Measure Value. Since then, we've been working from home to play our part in helping to flatten the curve.
To keep Agodans updated and ensure two-way communications, special Town Halls and Q&A with management are now held on a weekly basis, broadcasting live from management's own home.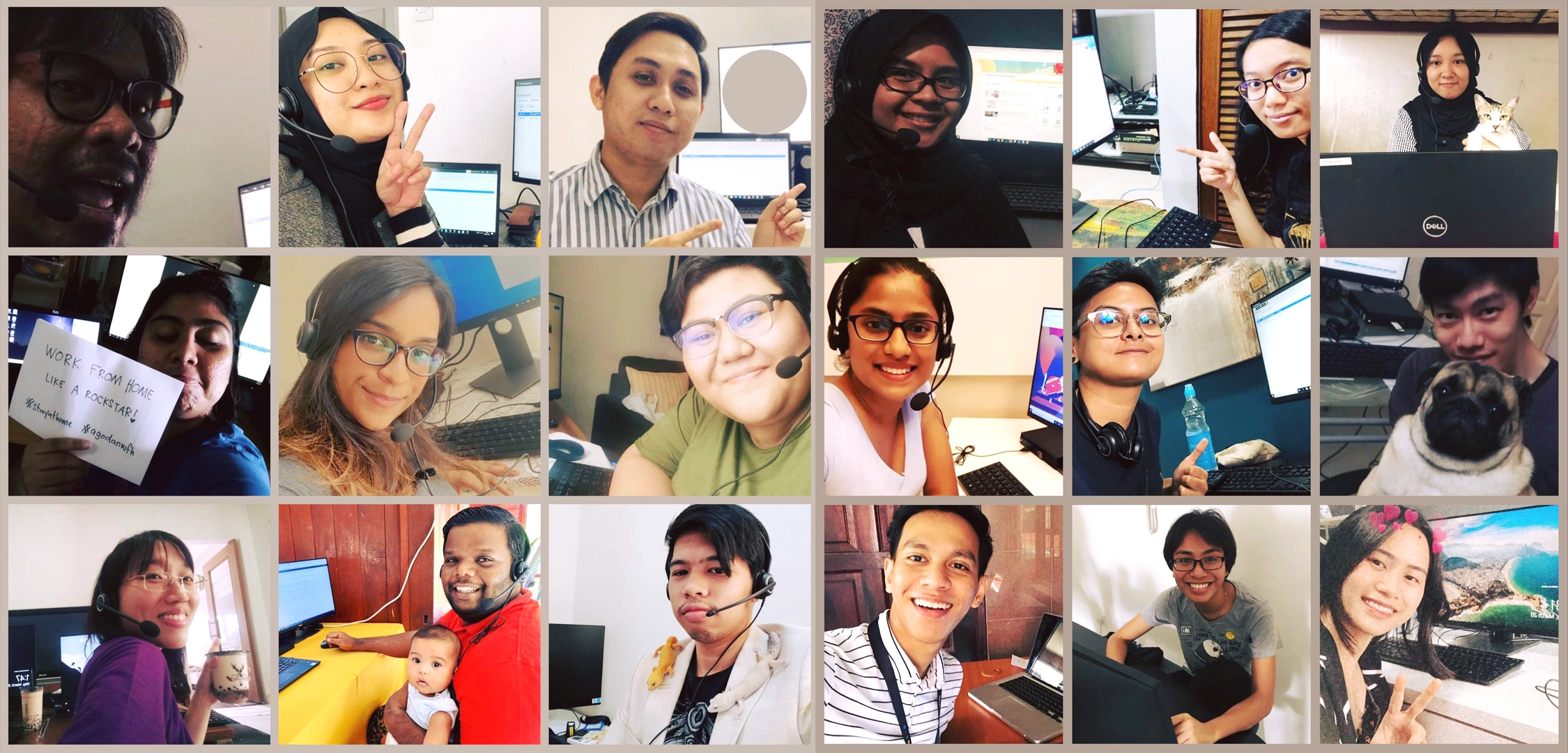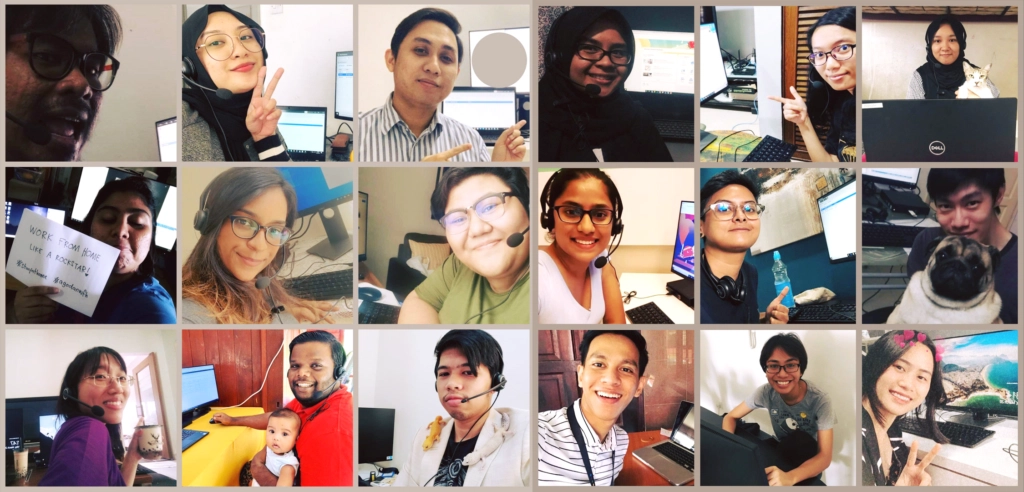 Supporting our colleagues during work from home
Working from home is not common at Agoda. We love coming to the office to collaborate and meet with our colleagues in person to get things moving fast. However, an advantage of being a global company with colleagues from 40+ locations is that we already have the required technologies for working and communicating remotely.
Our IT Support team made sure everyone had the necessary access to VPN, videoconferencing tools and connection to portals all while encouraging data safety and security. We can now see a three-fold surge of usage in BlueJeans and MS Teams, our two main videoconferencing apps. Support has extended to offering essential hardware like monitors and office supplies, as well as internet where needed – so teams can remain efficient during the changed working environment.
Hardware and digital infrastructure are not the only things important to us. We are aware of the mental toll this uncertain situation can take on the well-being of our employees. Thus, we've reminded employees of the counseling service we have as part of our Employee Assistance Program that is always on for everyone. We've also ensured that our primary health insurance provider provides COVID-19 coverage.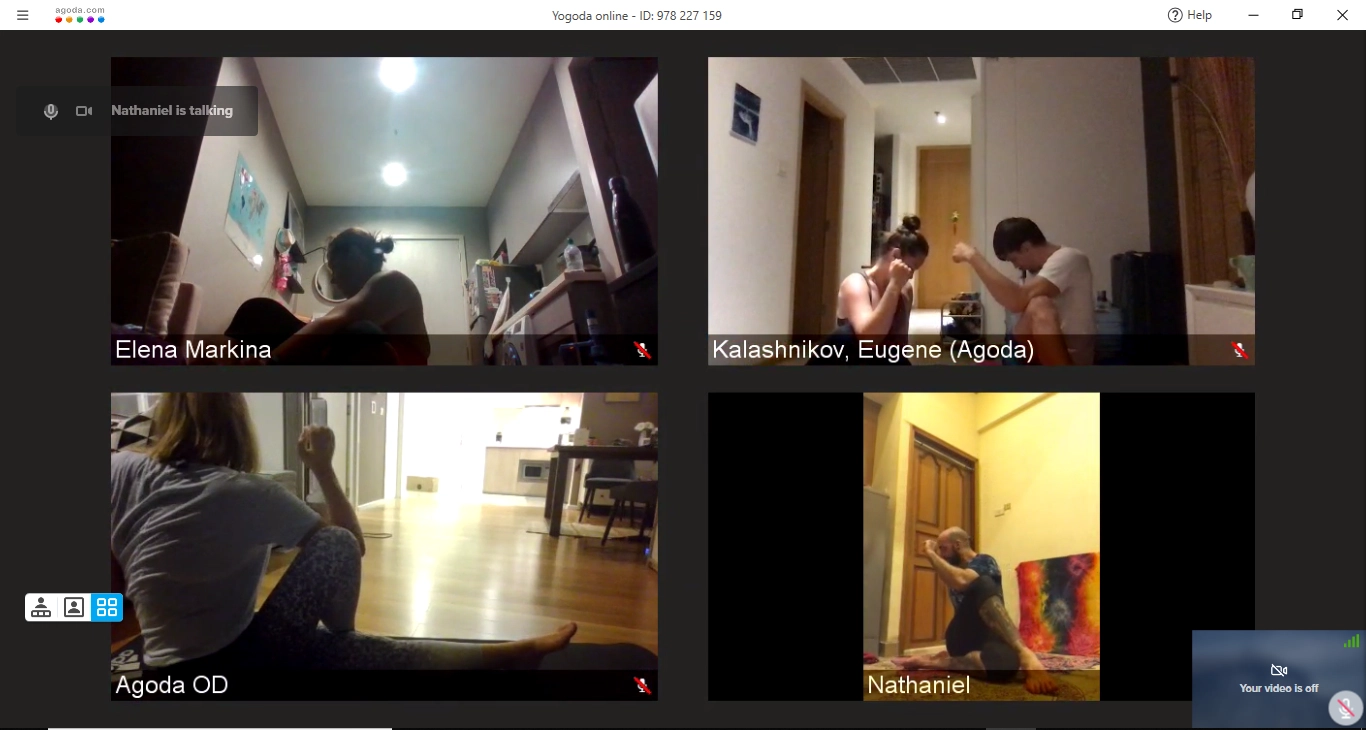 Keeping our teams engaged
Naturally, lack of in-person contact can lead to decreased engagement. Our task here is to keep our 5,000+ employees connected without the usual in-person interactions.
In this new working landscape, we've provided resources to managers that includes topics like clear communications, adjusting expectations and giving encouragement, all to make sure that managers can support their teams where needed.
Moreover, our teams have been finding creative ways to stay engaged despite these tough times. In other words, not only meetings but also other offline activities have been taken online, including weekly yoga sessions by our Yogoda group, department-wide birthday celebrations, as well as several learning and training sessions. We've also seen several new initiatives including some #wfhchallenge, virtual afternoon tea/coffee get together and even wind-down Fridays. We're blessed to be among great talent that put effort into building up strong team spirit, more than ever before, and colleagues that we can connect deeply with during these uncertain times.
Are you currently working from home? If the answer is yes and you're on Instagram, join us in sharing your experience through the WFH template on @lifeatagoda's story highlights. Or download from here and mention us @lifeatagoda to get featured.