Watch the video for a quick tour of the fest!
Employees' wellbeing has always been a key element of working at Agoda. Over the years, we've grown from hosting benefit pop-ups and wellness weeks in local offices into full-fledged global festivals.
October was the month for us to catch our breath, rethink our approach to work at Agoda, and put the focus back on ourselves. And what's better than making what's good for us also fun for us?
We took the festival format and offered Agodans different activities, highlighting one area of wellbeing at a time with webinars and workshops on the Main Stage, complete with tips and inspiring stories from leaders and employees. The entire festival took place on our internal communication platform, which means our employees – who work globally – could join from anywhere they are!
Let's give you a quick walkthrough of the different zones!
Building a healthy body – Physical Wellbeing
We started off by preparing a healthy body in week one of the festival. The highlight was everyone's favorite Office Syndrome Stretch Therapy Workshop—a simple home workout and stretching to avoid office syndrome led by a certified yoga trainer. This came in especially handy with most of us still working from home.
In the Leadership Lounge, Jan Hansen (Director – Partner Development) showcased how he stayed fit and his team yoga initiative through a vlog. And in the Employee Area, Swasti Pal (Senior Product Manager) shared her physical wellbeing journey.
In parallel, we also ran the #MyWFHsetup contest where Agodans posted pictures of their workspaces at home to win some prizes.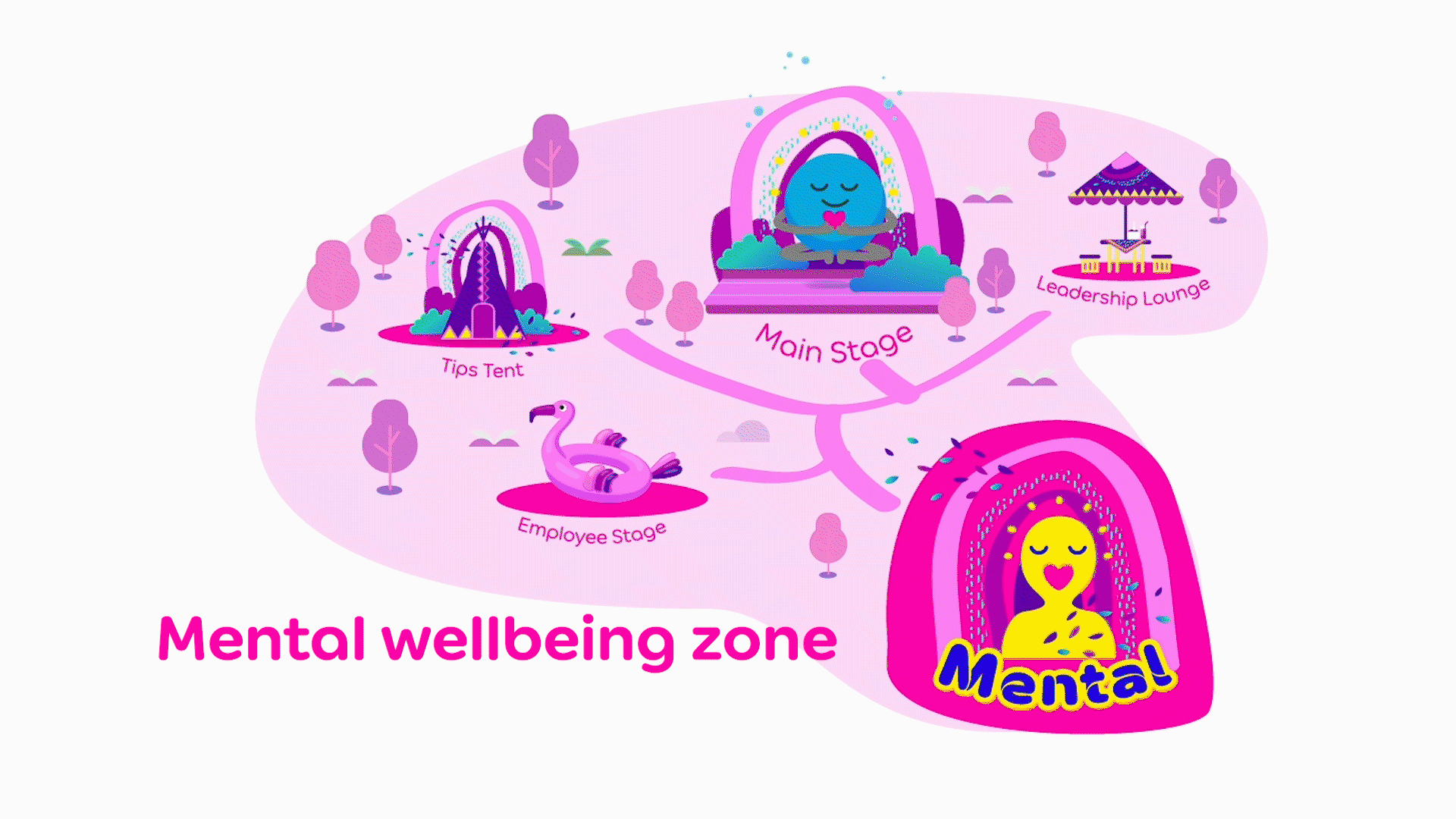 Putting the focus on our mental health – Mental Wellbeing
The second week of October was chosen to focus on mental wellbeing because it was also the week of World Mental Health Day. Realizing how important mental health is especially at work, we wanted to do more than just remind everyone at Agoda about our available Headspace subscription and services from the Employee Assistant Program.
With the app subscription to all our employees, we had the Headspace team taking the main stage, hosting a webinar on stress and how to manage it using resources from the app. Beyond that, Jose Camacho (Senior Director of Talent Planning and Development, CEG) shared how he utilized the company's resources to improve his wellbeing, and Janice Ang (Learning & Development Senior Specialist) share useful simple steps to take care of your mind every day.
We are what we eat – Nutritional Wellbeing
As cliché as it goes, you are (the result of) what you eat. As many of us are still required to stay home, changes in routines might have changed our eating behaviors. So for this wellbeing pillar, we focused on sharing tips and handy techniques to adapt and adjust for a more balanced diet.
For nutritional wellbeing, we had a professional nutritionist on the Main Stage giving a talk about eating healthier and making a better food choice.
On the side, Glenn Birkelev (Head of Customer Service Delivery: South East Asia & English) shared some of his healthy recipes for home cooking. In the Employee Area, Corinna Comerci (Head of Operations, Global Accounts) showed us through a vlog her secret recipe for her kids' nutritional wellbeing.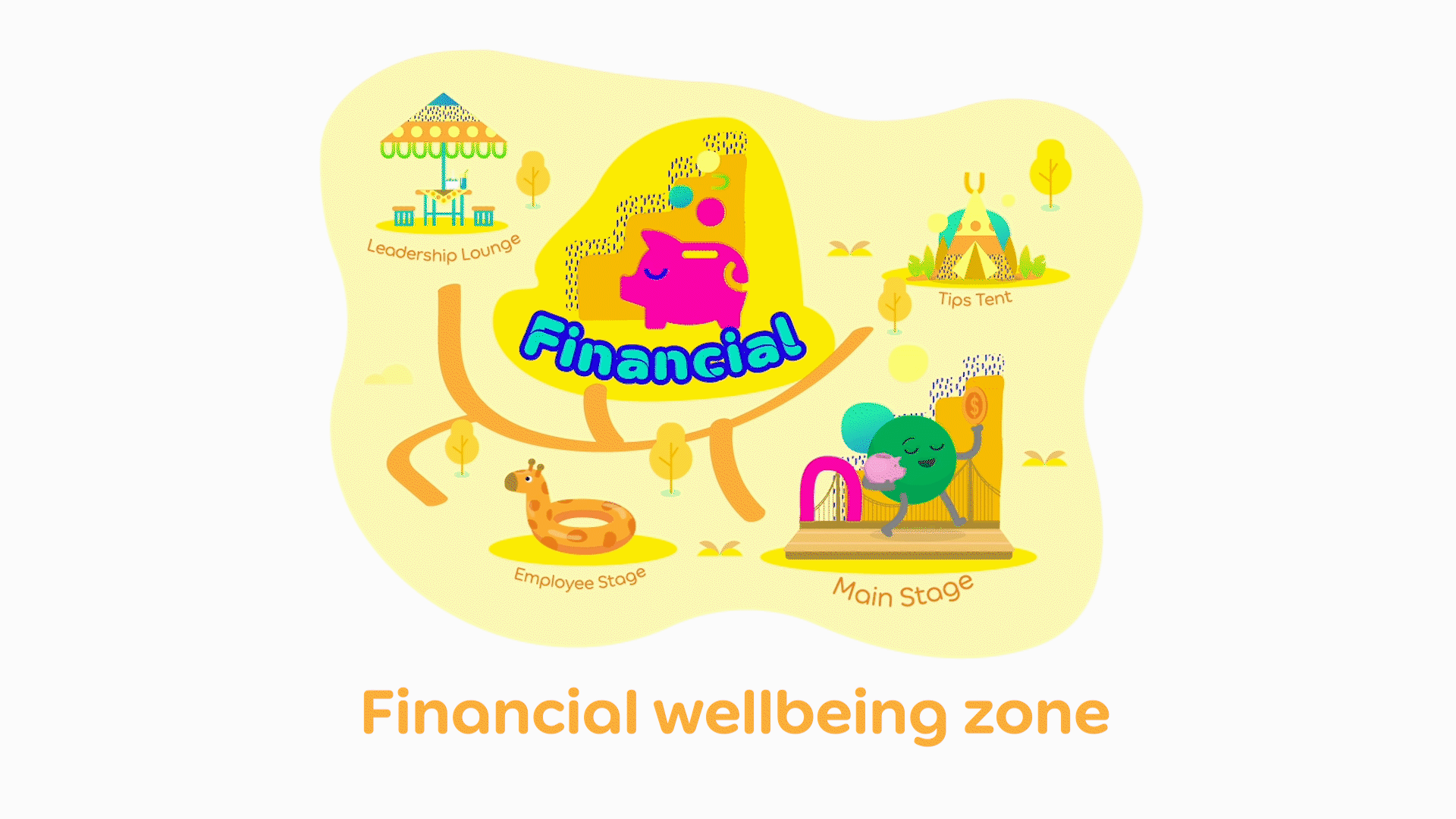 Taking care of our finances – Financial Wellbeing Zone
Important yet sometimes overlooked, financial wellbeing is the new addition to this year's event. Having financial wellbeing will enable us to do more and contribute to other aspects of our wellbeing.
On the Main Stage, we had an interactive workshop with The Stress Management Society to understand what financial wellbeing is and develop a strategy for it. There, we learned to budget our spending for living, leisure, learning, emergency, financial freedom, and contribution.
To top that up, Jibran Bugvi (Associate Director, Credit Risk, and Collections) shared his money management tips: how he budgeted, optimized expenses, set smart financial goals, and talked about money with his loved ones.
Be part of a community that cares about wellbeing. Join us!