As Agoda's internship program comes to a close, we're looking back on an eventful summer filled with new experiences. Our paid internship program brings in students from top universities across Thailand and abroad to work with our world-class teams in the heart of Bangkok. For this year's program, 138 interns joined us for a summer of exciting projects and connecting with talented peers.

Read on for more about our 2023 summer interns.
Kick-starting the program with Intern Learning Week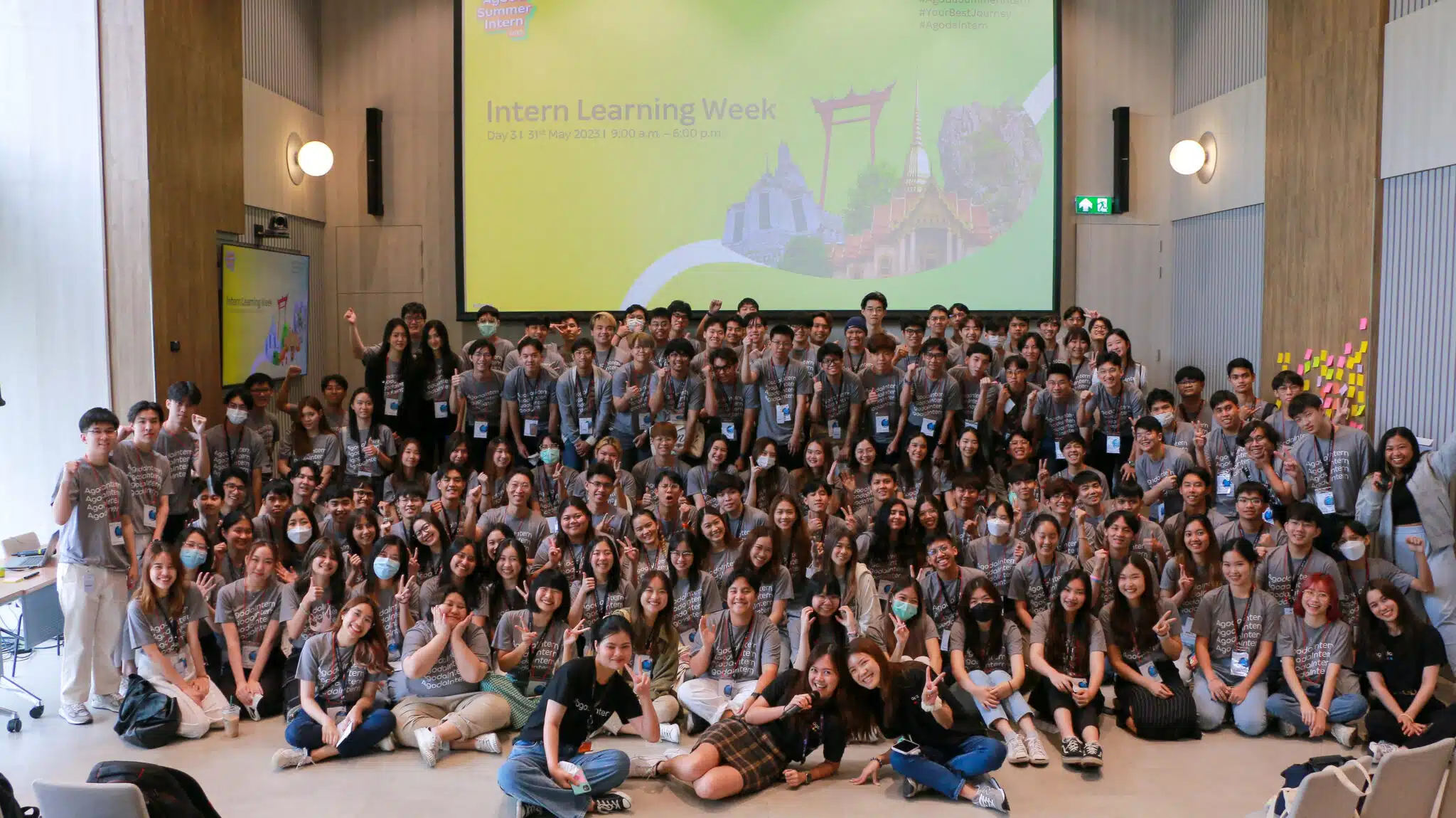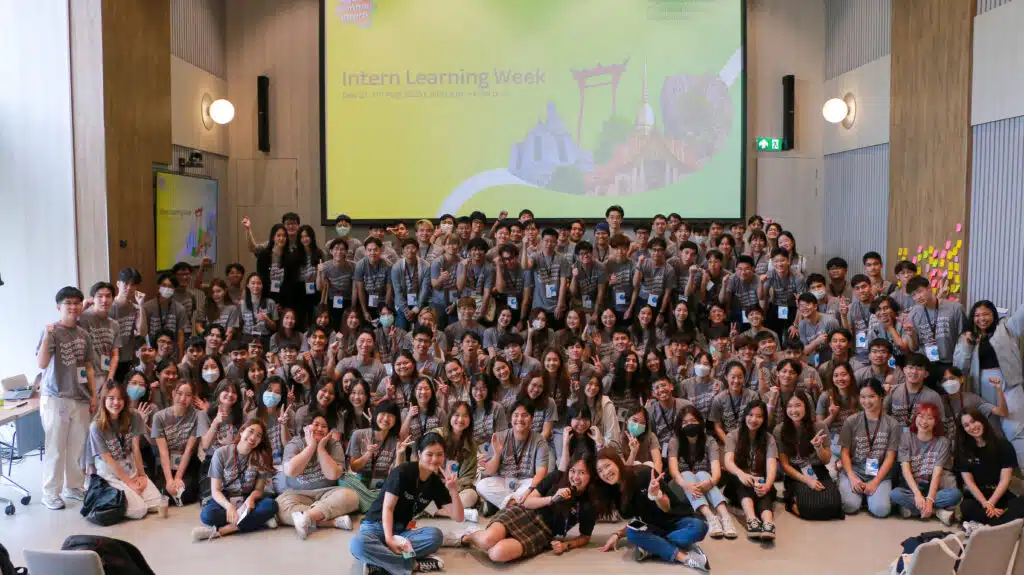 This summer, we ushered in the 2023 cohort with our Intern Learning Week, a 3-day event filled with workshops, activities, and authentic conversations to start our interns off on the right foot. This included an Ask Me Anything session with our CEO Omri Morgenshtern, volunteering for a local charity, and departmental deep-dives with leaders from Supply, Product, Recruitment, and more. 
Celebrating National Intern Day
At Agoda, we know how to start strong and end on a high. After launching the program with our Intern Learning Week at the start of the summer, we closed out with an in-person celebration. National Intern Day fell on July 27, just a few days before our internship program officially ended. We seized this opportunity to honor our interns, celebrate their hard work, and reflect on their journeys at Agoda.

The class of Summer 2023 received certificates of completion and enjoyed a final meal together, as well as some fun activities led by our Campus team. To help them prepare for the next step of their journeys, we hosted sessions with Agoda recruiters and former interns who shared their best advice for career success. For an Agoda take on a classic student tradition, our interns also signed each other's shirts as a memento of this summer.
Hear from our interns

We caught up with some of our interns to hear about their experiences and what they'll take away from this program. Here's what they had to say!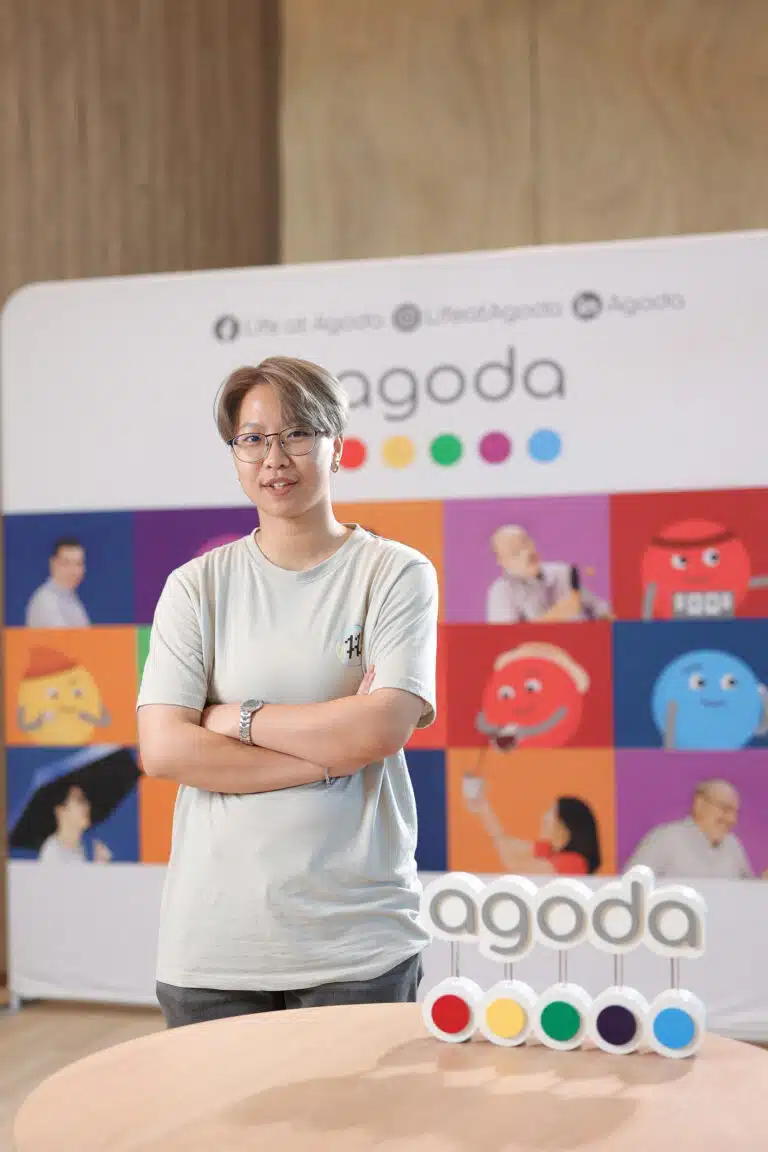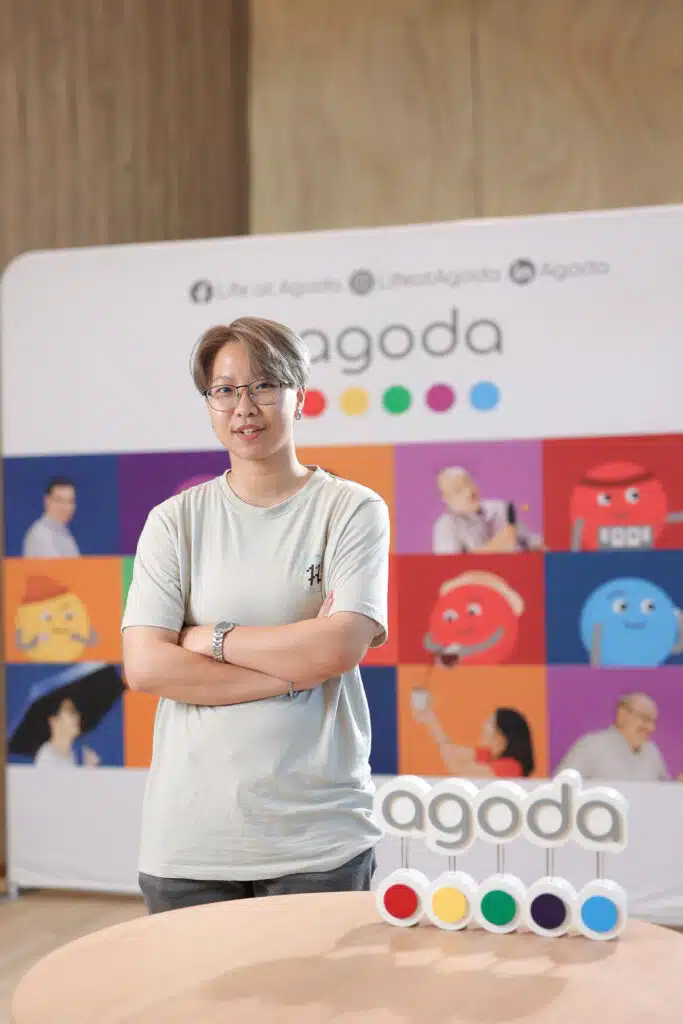 Santhita Krajangwongpaisan
Role: Software Engineer Intern
Department: Information Technology
Studying: Information Technology at King Mongkut's Institute of Technology Latkrabang
During my internship, I was assigned to work on the Payment Front-end Analytics Dashboard, a crucial tool that enables the Payment team to track bookings efficiently and identify any unusual activities in the payment booking form. This project allowed me to gain invaluable experience in data analytics, data warehousing, and data visualization, skills that I had never explored before in the tech field. Though I initially faced challenges in learning these new areas, I was fortunate to have an incredibly supportive group of colleagues who guided me through the process and helped shape my project for the better. Being part of such a dedicated team has been enriching, and I am truly grateful for the opportunity to learn and contribute to such a dynamic work environment!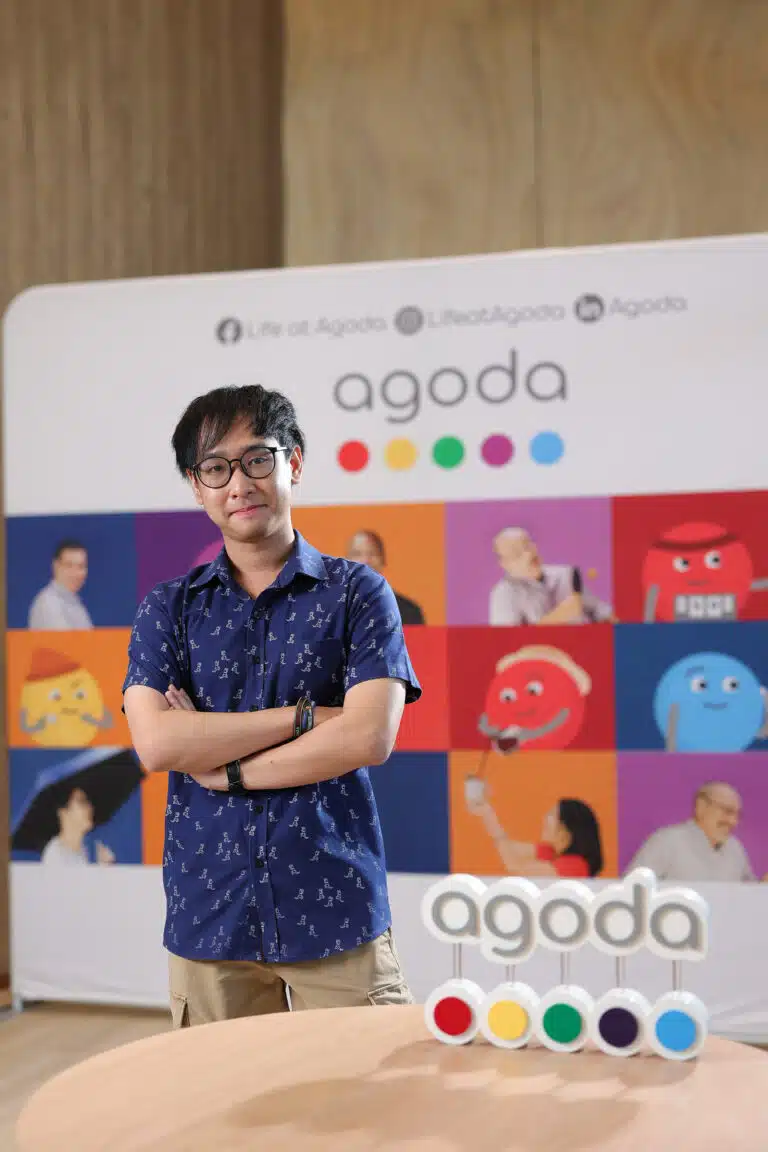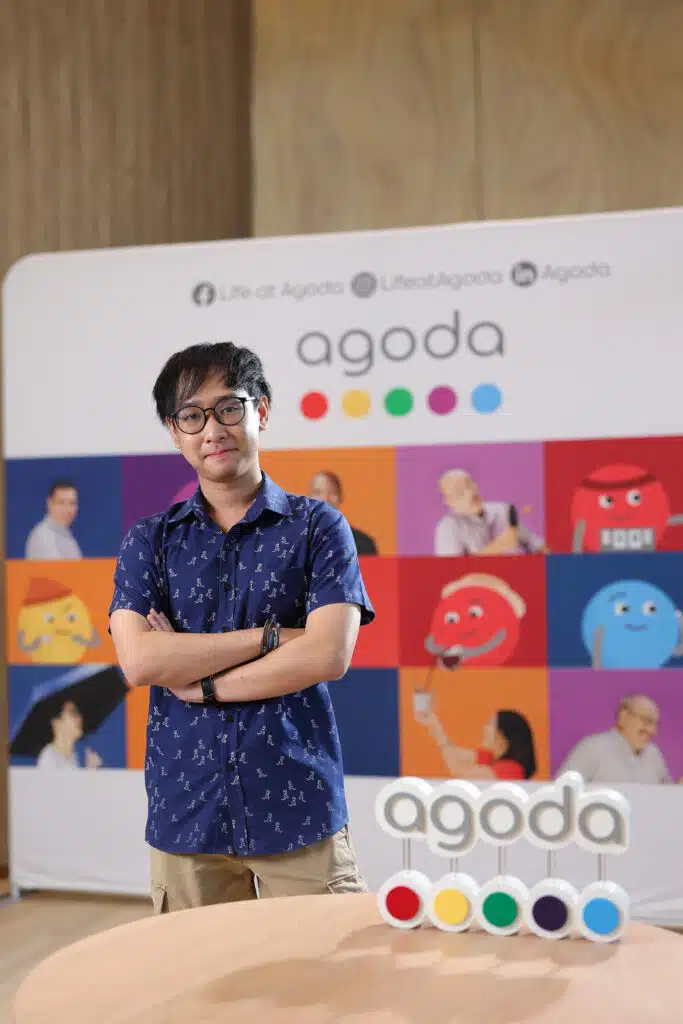 Nitiwat Jongruktrakoon
Role: Software Engineer Intern
Department: Information Technology
Studying: Information Technology at King Mongkut's Institute of Technology Latkrabang
At Agoda, they give you the opportunity to learn whatever you want, including Back-end, Testing, or DevOps tasks. One of my tasks was introducing a new testing framework into a system to improve quality. Not only did I improve my technical skills, but I also enhanced my communication skills by presenting my work to other colleagues.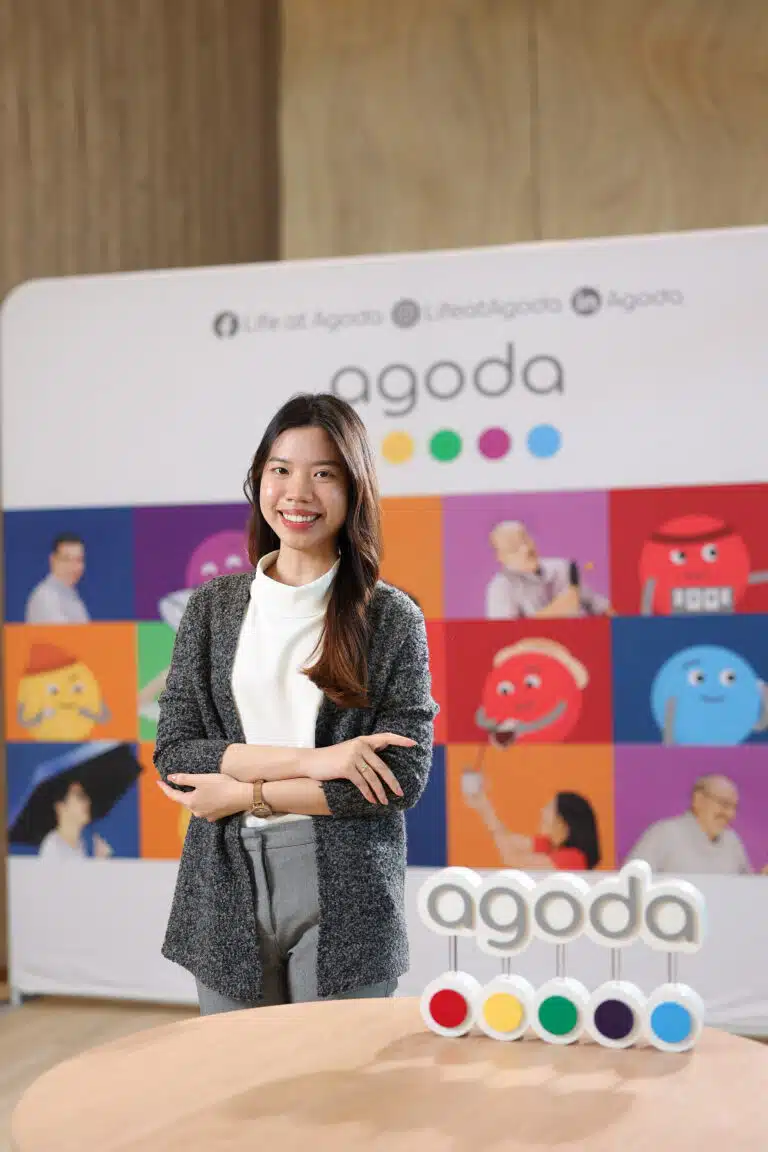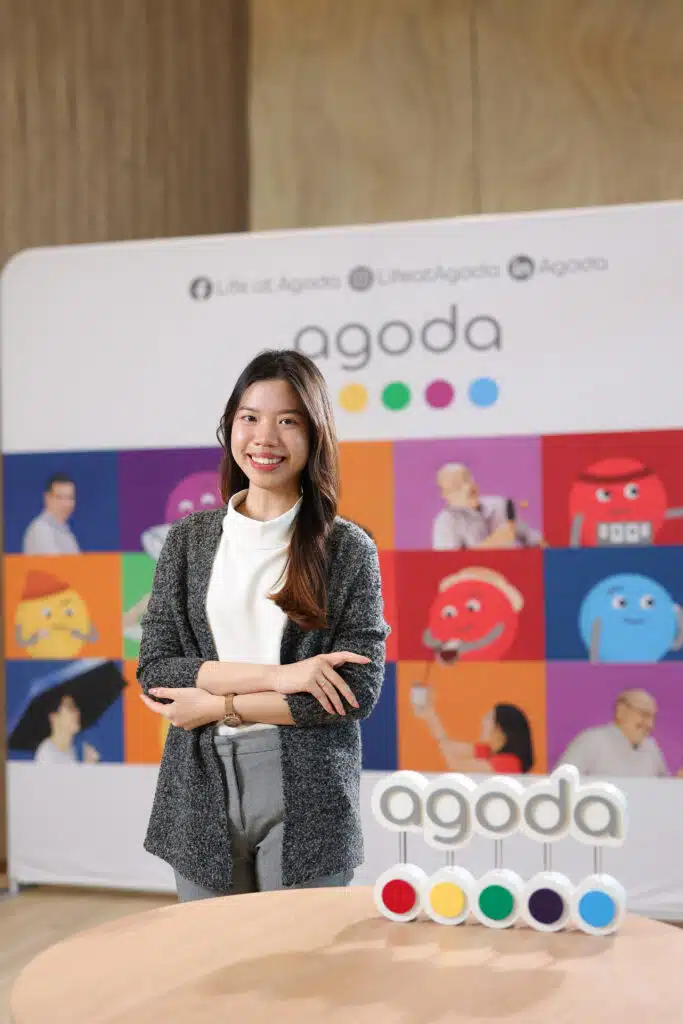 Anda Panyamee
Role: Employer Brand Intern
Department: Marketing
Studying: Advertising and Brand Communication, Communication Arts, Chulalongkorn University
During my internship, I worked on enhancing Agoda's visibility as an employer of choice. We used diverse methods to achieve this, including creative social media strategies and empowering our employees to become brand ambassadors.
In my role, I collaborated with people from various backgrounds, roles, and positions, which taught me valuable lessons in workplace communication, ownership, and making a difference while remaining respectful. I've gained a deeper understanding of the industry, learned how to manage projects efficiently and adapt to unexpected sudden changes, as well as embracing realistic business points of view. My Agoda internship has markedly influenced my approach to work, filling me with newfound confidence through taking on exciting challenges and building invaluable connections.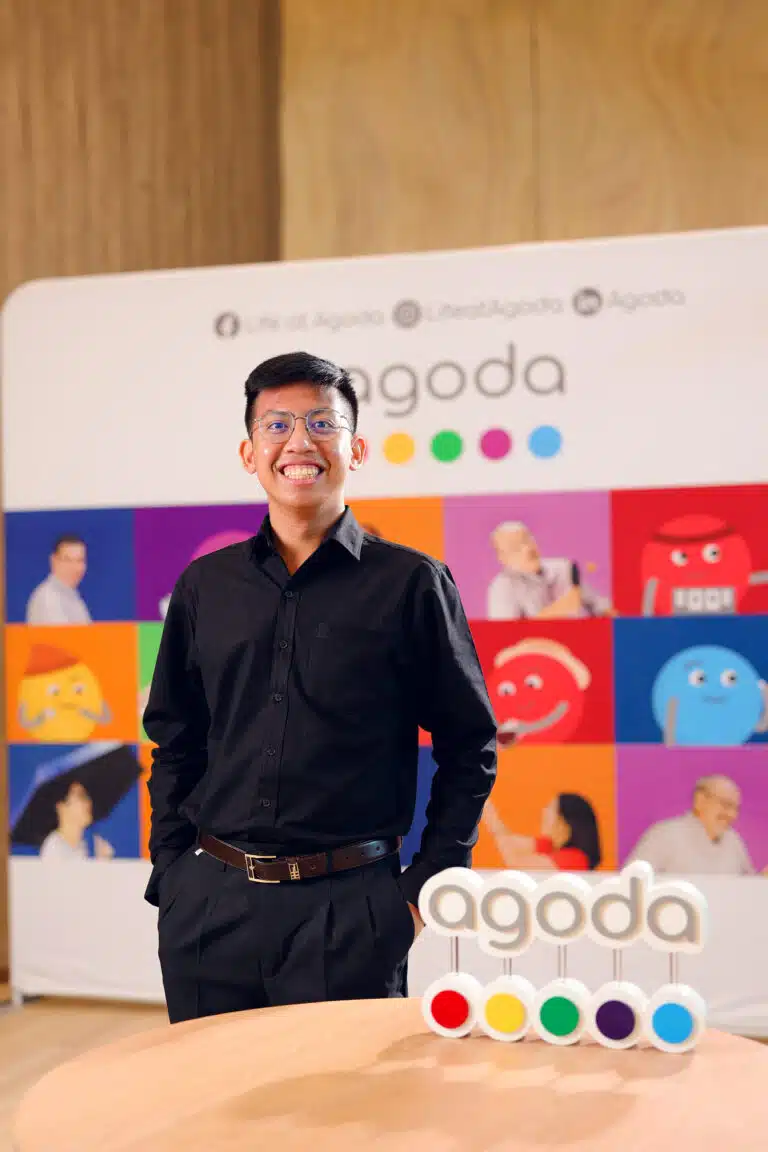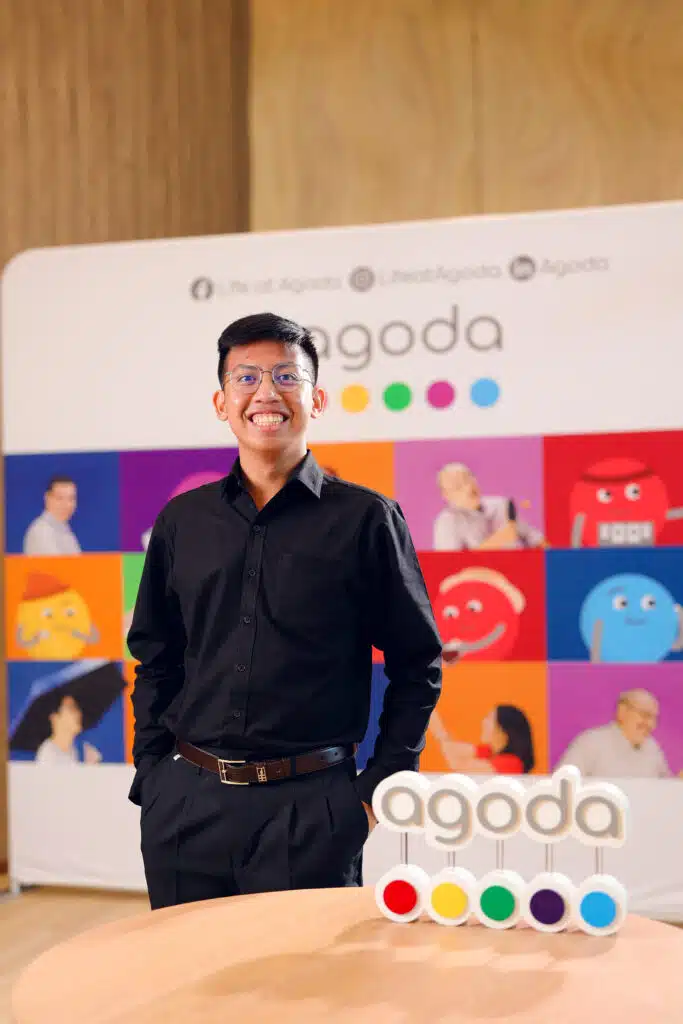 Nattanan Hantanasukit
Role: Employee Experience Intern
Department: People
Studying: Intercultural Studies and Languages, Bachelor of Arts at Mahidol University International College

My main focus during the internship was enhancing employee experiences and fostering happiness through event planning. As a part of the "Dream Team," I worked on various team projects and successfully completed the challenging "Hybrid Workplace Project" assigned by my manager. The supportive and kind environment within the team helped me grow both personally and professionally, and I learned valuable skills such as organization, proactivity, collaboration, and empathy, which have shaped my perspective on life. Working at Agoda exposed me to a diverse range of people and cultures, significantly broadening my horizons. The internship provided me with real-life experience in managing onsite events and taught me the intricacies of working with employees.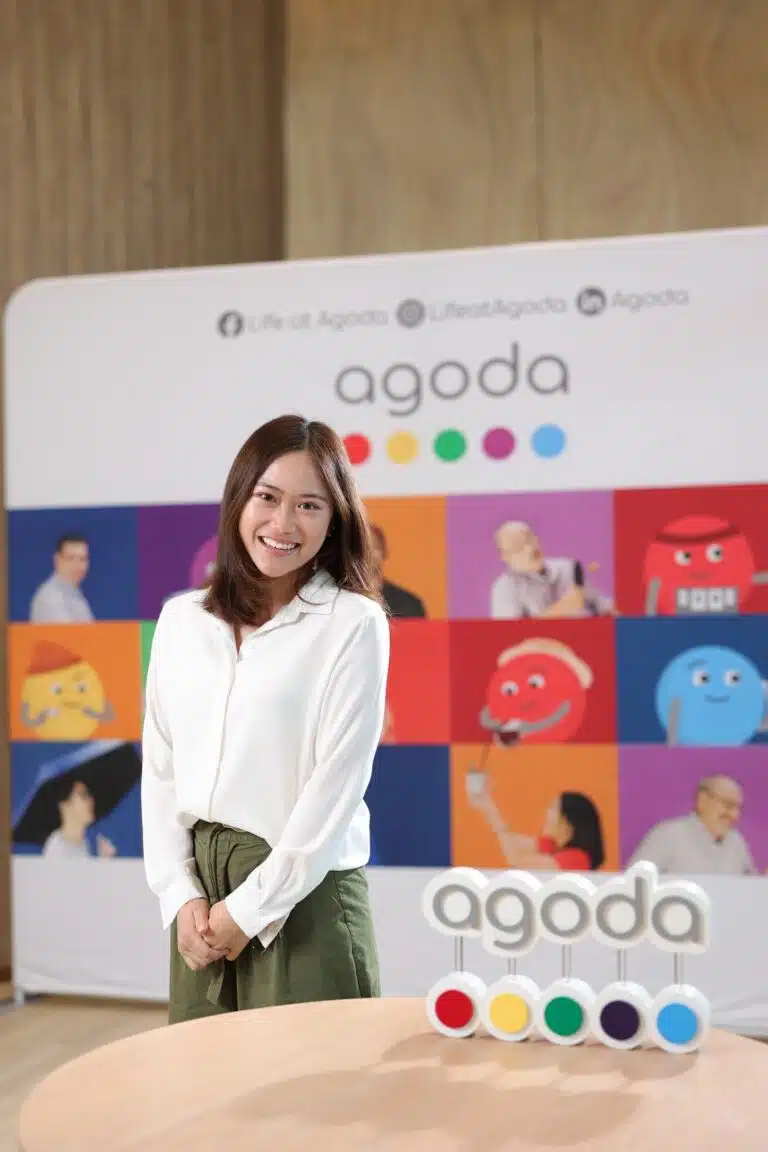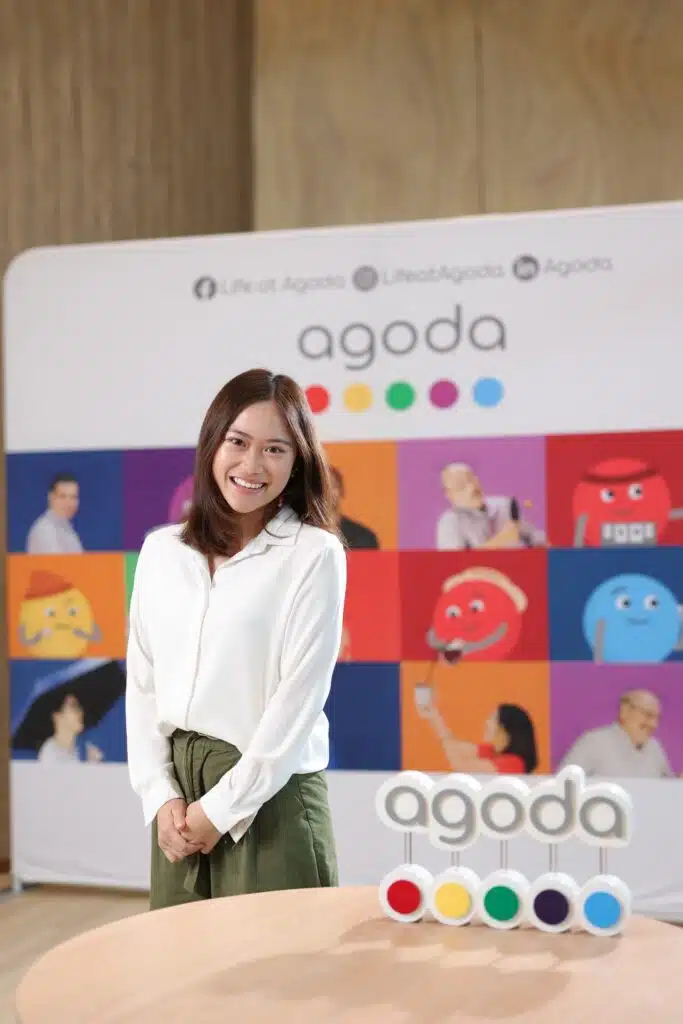 Nongtach Amornvivat
Role: Brand Management Intern
Department: Marketing
Studying English Literature & Linguistics, Bachelor of Arts at Chulalongkorn University
My internship was split into two main tasks: project managing Agoda-branded requests and supporting Agoda's social media across different platforms and markets. For the former, I coordinated requests from Agoda employees with our designers and ensured that the deliverables aligned with our brand identity and values. As for the latter, I set up posting schedules for each month and acquired assets for specific content. I had the responsibility of overseeing all the platforms of almost 10 different markets.
My team was an amazing support system during my internship. They showed me that a professional career could be filled with compassion and fun! Everyone is passionate and specialized in their craft but willing to learn more. I was treated as a true addition to the team with my own valued skillset and experience. They mentored me well and guided me in all aspects, but also appreciated my insights, keeping me updated on ongoing brand campaigns. Agoda is a great place to gain hands-on experience and make a positive impact as a critical team player. We are well taken care of while on our way to challenge new boundaries.
Are you a student looking to jump-start your career? Discover our internship opportunities.
Featured Jobs
At this moment we have 1 jobs you might be interested in.
View more jobs