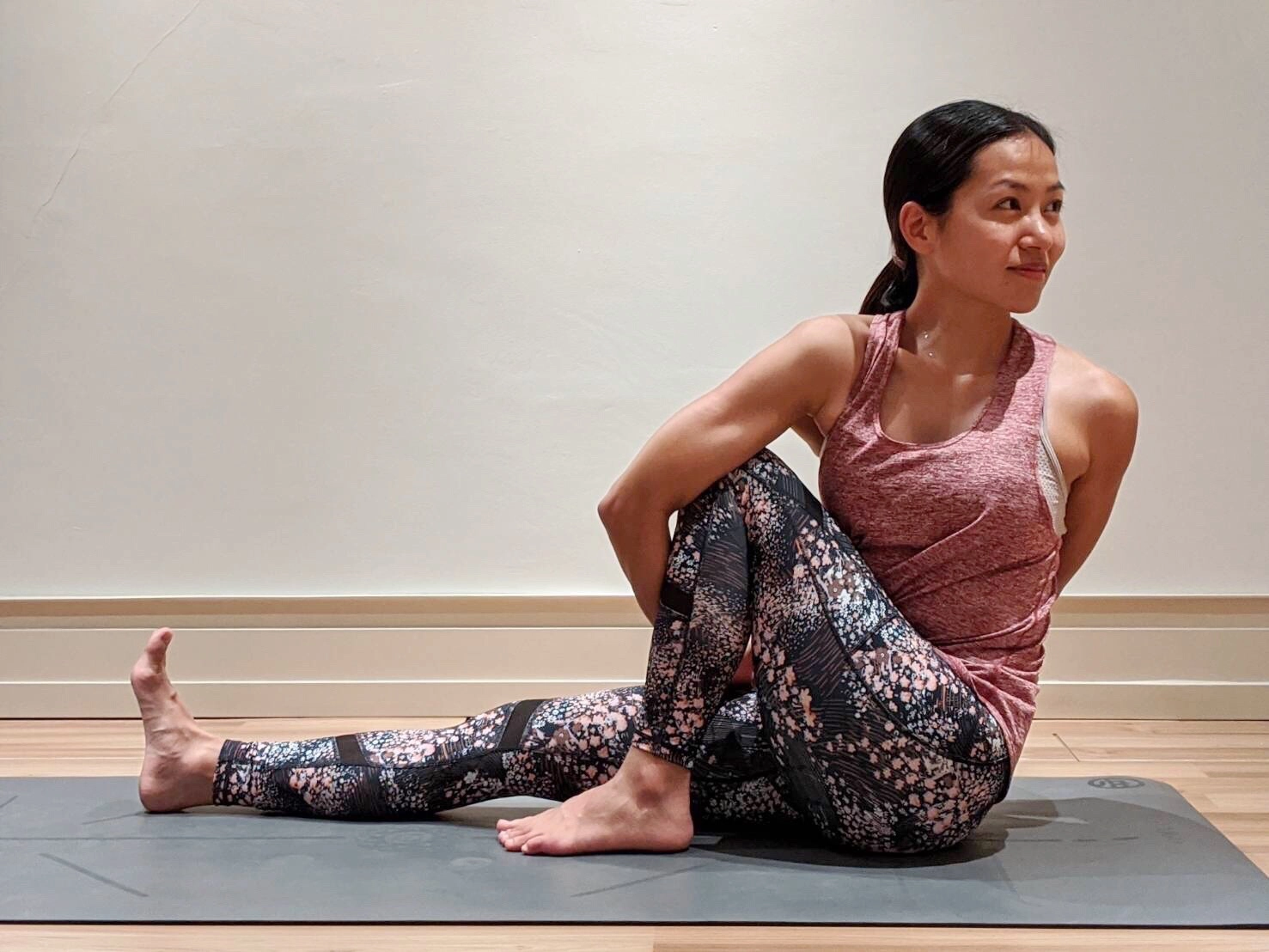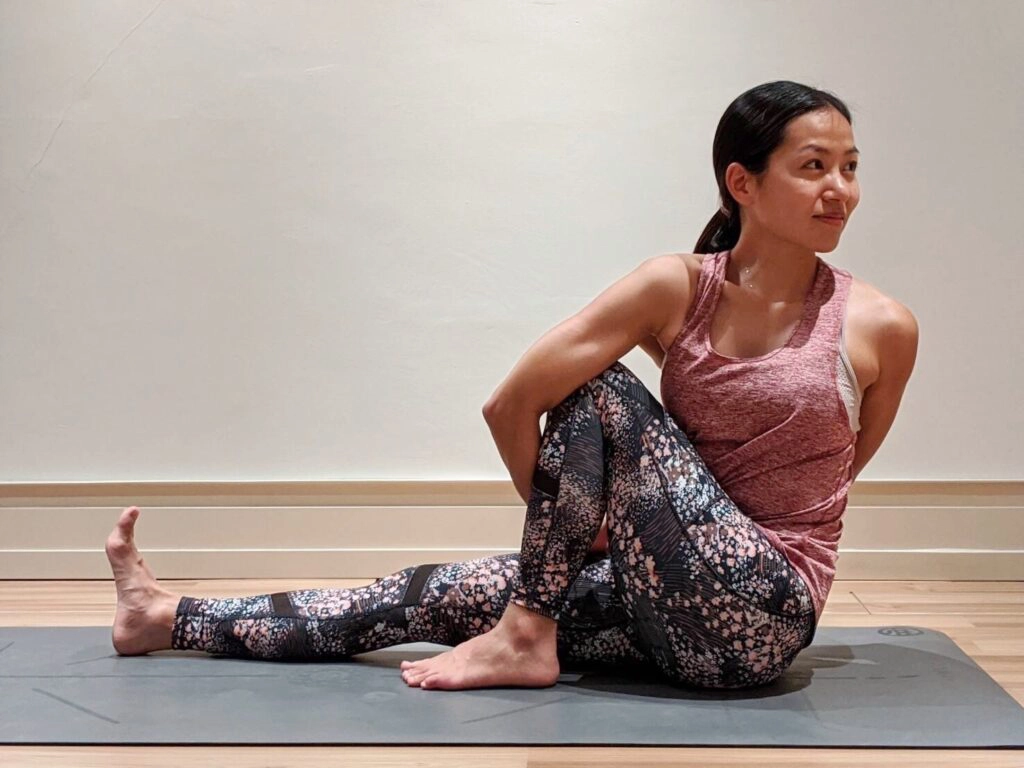 Undeniably, working from home has changed the way several things work at Agoda, including how Yogoda, our yoga Agoda Life Group, conducts weekly yoga practice. We used to have instructors come into our local offices for a one-hour company-sponsored session each week, but during working from home, we've moved the sessions online and identified the preference for shorter sessions.
"When working from home started, I reached out to the Yogoda group to offer shorter online sessions, as I knew it might not be easy to have external teachers to come teach for short classes," recalled Iris Chang, Organizational Development Senior Specialist, about how she became our yoga teacher.
Ahead of this year's International Day of Yoga (June 21), Agoda Careers chatted with Iris about her yoga journey.
Getting into yoga and Yogoda
"I started doing yoga on and off since university. I went to different styles of yoga classes and just really enjoyed it. In 2017, I took a year off work to travel. As part of that journey, I went to India to complete a 200-hr yoga teacher training. It was my real initiation into yoga and yoga philosophy, and it really impacted my body and mind.
Now I'm a Registered Yoga Teacher (RYT-200) with Yoga Alliance. I have also completed additional 150 hours of training in Rocket Yoga and Yin Yoga, and I know I will be doing more as there's so much to learn. I taught for a bit throughout the remainder of my off-work travel in 2017, and then also taught some classes at my previous workplace. It's something I've always wanted to do more of.
I joined Agoda early this year and learned about Yogoda from my teammate who leads the group. I attended in-person classes pre-COVID. Usually we'd have space for 20-30 people in the Bangkok office, but with virtual sessions and recordings posted afterward, more people could benefit from the class. Our videos usually reach 70-100 members."
Bringing out the best in others
"I believe yoga allows people to be the best. As an instructor, my role is to hold an inclusive and safe space for people to come and discover, practice and express. Instead of just telling them what to do, I observe where each person's at, help them find the edge and encourage them to push their boundaries. Through teaching yoga, I've also learned to explain things in a very clear way to make sure people understand. The skills and mindset are applicable to my role at Agoda.
As the Talent Development team, we facilitate training and workshops for our global employees. The virtual trainings I conducted at work has, in turn, helped me understand the importance of paying extra attention to communication when I teach yoga online."
Reaping the benefits of yoga
"For me, I've experienced the benefits of yoga physically and mentally. On the physical side, yoga helps release tension in the body, correct my daily postures, and helps me find balance between strength and flexibility. I sit more comfortably at work and I feel more energetic. On the mental side, yoga helps me shift my perspectives when I overthink or get stuck in a loop of thoughts.
I've also become more connected to my emotions through yoga, in the sense that I am more aware of how I feel emotionally and being able to accept my emotions without the need to react or act out. This aspect has helped me a lot in relationships and at work.
And by getting involved in the Yogoda group and putting myself out there teaching, I've developed a deeper connection to the company and my colleagues. This has helped me feel more confident working in the company and when leading trainings and workshops."