Your body is precious. It's like a power plant with essentially everything that holds you up. Food and exercise are two big – and some of the most important – aspects that help maintain it.
Consider this: Your body needs sufficient nutrients and enough movement for you to perform daily tasks—anything from getting up to attending meetings to going to bed.
Naturally, what you eat and how often you move is incredibly important because it affects your life and work. So when we organized the Global Well-being Festival at Agoda, we asked everyone to put the focus on their physical and nutritional well-being.
In their own words, here are a few Agodans sharing their favorite healthy food from their home cuisine, and how they keep themselves moving.
Eating healthy to function healthily.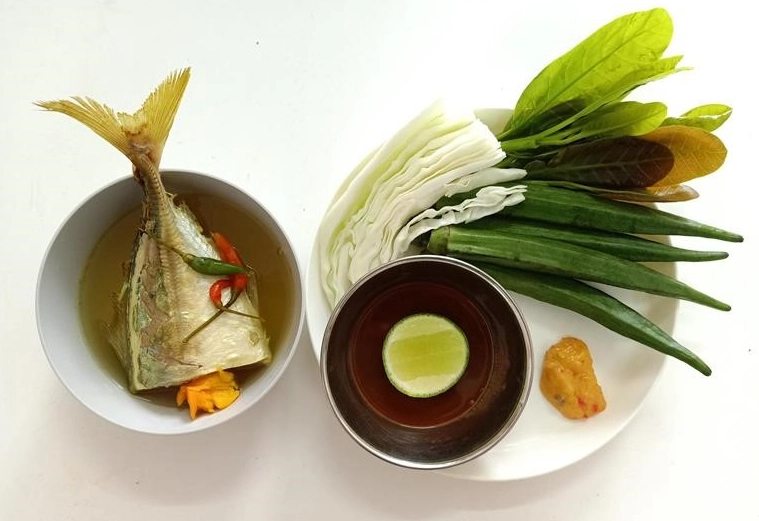 Singgang Ikan
Nik Diniy Hazziq, Customer Experience Specialist
Call it nostalgia or a personal bias, but simple home-cooked meals always hit the spot for me. Singgan Ikan is the first dish that pops up when I think of traditional healthy food.
As a child, this is the dish that my mom would cook for us if she wanted to make something that was easy but nutritious. It doesn't take hours in the kitchen; in fact, you don't even need a kitchen to prepare this dish. Having a rice cooker would do.
Singgang Ikan is a sour and savory but light clear fish soup/stew, relying on a few aromatics for flavor. This is a typical everyday dish that is popular on the East Coast of Peninsula Malaysia, but similar dishes can be found all over the Nusantara (Maritime Southeast Asia).
It is called Sinigang in the Philippines, Pindang in Indonesia, and in other parts of the Peninsula Malaysia, Asam Rebus. While there are regional variations with the flavor, the main concept of the dish is the same – the meat is always poached, boiled or stewed in a light, sour and aromatic broth.
This is one of my favorite seafood/meat dishes and is best enjoyed with a platter of Ulam (traditional salad) and white rice.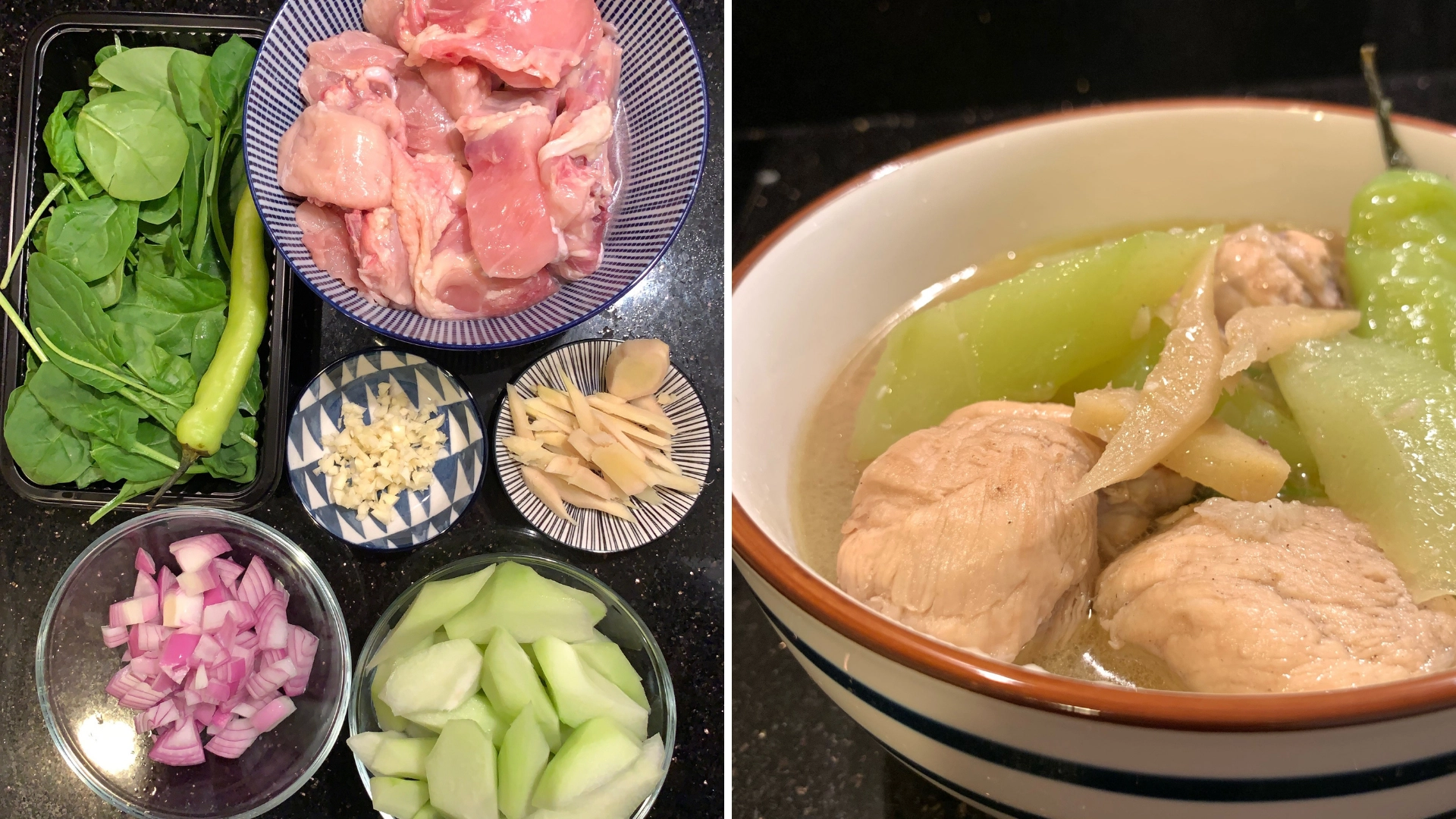 Tinola
Jeena Balagtas, Payroll Data Management Manager
I've always been passionate about cooking and whenever I have the chance to cook for my family and friends, I'll whip up a meal. I'm also a picky eater so knowing how to cook helps!
When I think about a traditional nutritious dish from my country, Tinola is the first meal that came to mind. It's a clear soup that is very easy to make.
It contains chicken – use just the white meat to keep it healthy. It also has ginger, proven to have many health benefits and chayote which is rich in antioxidants.
Tinola is my best friend when I cannot eat sour and spicy food.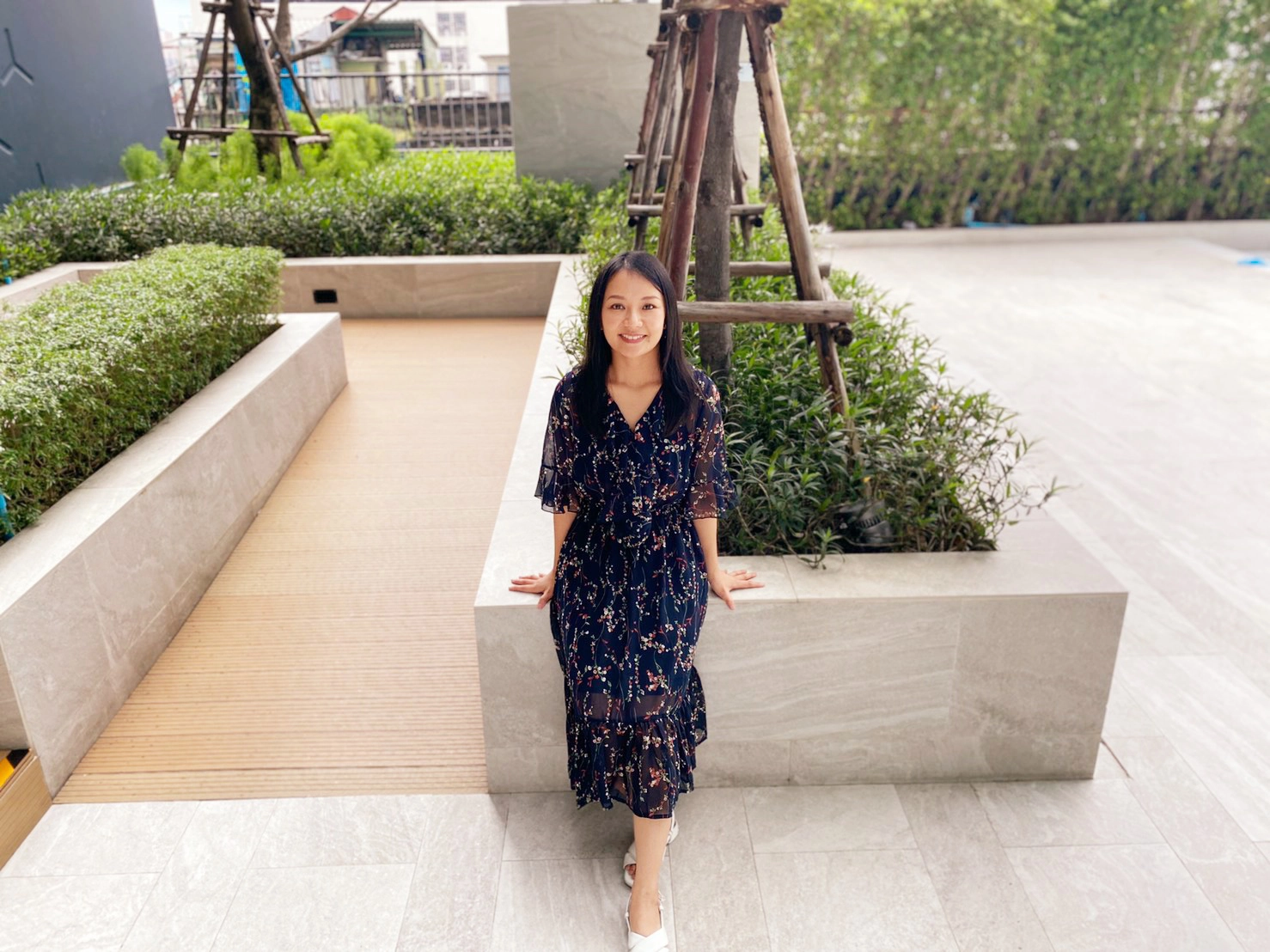 Put on your dancing shoes
Mouang Saeteurn, People Technology Specialist
Swing dancing is my favorite hobby after work. I have always wanted to try more social dancing but was quite shy about it. After moving to Bangkok, I knew I needed a way to connect with people outside of my daily routine between home and work.
This was a perfect way of doing that and thus I signed up for classes. Besides improving my hand and feet coordination, I also noticed improvements to my physical and mental state. Social dancing is very different from my work here at Agoda. I can just sense that it activates different parts of my brain that I normally do not use at work.
My stress level has also decreased as I have a more positive outlet after work. It might sound clichéd saying this, but when you step into the studio, you DO leave your worries behind and enter a safe space where the goal is to only enjoy social interactions with people.
I highly recommend that everyone should at least try social dancing once and see if this is something you would be interested in too. And the best part, I love that I can use Agoda Choice for this! Regardless of whether you can avail Agoda Choice or not, sign up for an introductory class and give it a whirl!
Read more about how we celebrated our Well-Being Festival here.