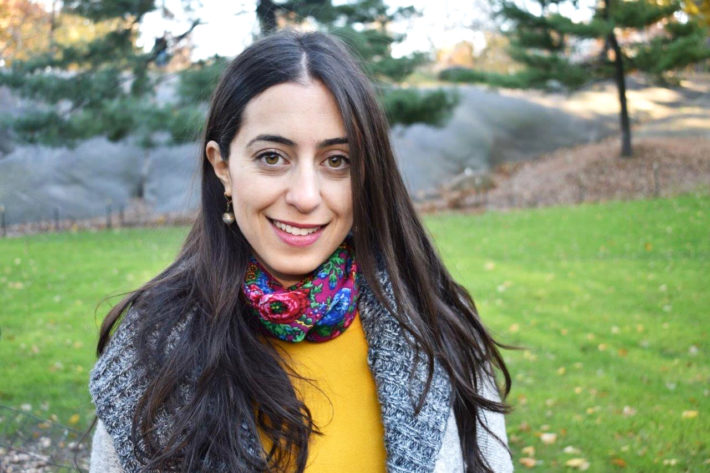 Tamara Kievsky spent years managing the Content team at Agoda's sister company, Booking.com, in Buenos Aires before moving to New York where she is now working as a Supply Innovation Business Owner at Agoda. In our brand new office in New York, she heads up a team of 7 to help drive Agoda's North America business. We sat down with Tamara to talk about her Agoda journey and beyond.
Hey Tamara, before joining Agoda, you worked for our sister company Booking.com in Buenos Aires. What made you join Agoda in New York?
I moved from Argentina to New York 2 years ago when I got married. For the first 3 months, I worked in Booking.com's New York office to continue my job as a Content Manager, but deep down I knew I was looking for a more operational and strategic role where I could make a broader impact. So when I found a vacancy at Agoda that I felt like a perfect fit, I reached out to the team and that's how it all happened!
That's quite a change! Did you have any concerns or reservations about taking a leap?
I definitely had some; I think expectations and concerns are very normal for someone going through life changes. But mostly I was excited thanks to my supportive and caring team!
How do you think Agoda is different from other companies?
Working at Agoda is all about experimenting, measuring, and improving. We're not afraid of taking risks as long as we see the growth potential. And it's also a company where you can work with like-minded people from diverse backgrounds and origins.
And what's unique about our New York office specifically (apart from working inside the Empire State Building) is how fast paced our growth here is. There are tons of new projects, initiatives, and challenges — not only within our team but also with other teams at Agoda and even our parent company Booking Holdings Inc. (previously The Priceline Group).
What is "supply innovation" and how does the team fit into the rest of the business?
The Supply Innovation team at Agoda is a group of problem solvers. We have a wide spectrum of work: from supporting market managers with their questions and issues, to bridging knowledge gaps through training, and taking ownership of high-level projects. We also collaborate with other teams to prioritize business needs. This means we support the business in different ways and grow ourselves in various ways.
We're structured so that the central Supply Innovation team is based in Bangkok, and regional teams distributed globally. Here in the US, we have the second biggest Supply Innovation team after Bangkok.
What's the most rewarding part of your job?
My work is all about fixing problems and improving the way we do things, and trust me — improvements don't happen overnight. But when they do, the impact can be huge. Seeing things take shape and make an impact is very rewarding. I love what I do, and I believe this makes all the difference!
What is one thing about Agoda that you wish you knew before joining?
Probably how fast-paced it is. And the 12-hour time difference between New York and Bangkok that sometimes makes crazy meeting schedules!
Inspired by Tamara's Agoda story? Join us in New York!