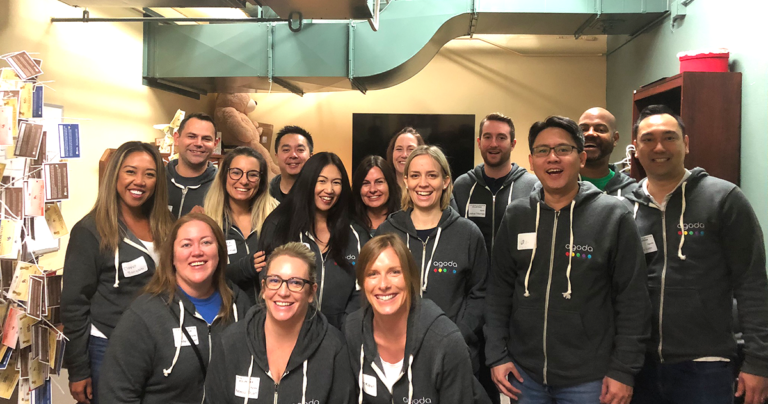 Our team of volunteers at Los Angeles Mission
Happy New Year! With a huge 2020 about to launch, let's take a moment to look back on how Agodans came together to give back in 2019 and the exciting steps we are taking to change the world.
CSR at Agoda has grown in different ways in 2019
We officially launched our CSR one day off initiative in March. We have always been a company driven by the passions and dreams of our staff. With this step forward, we are encouraging staff to do more good and change the world, while at work.
We also hired a new team to focus specifically on CSR (Hi!). This new team has big dreams, and will focus on different initiatives to involve partners, customers, and Agoda's different business units in sustainability initiatives.
Engaging our Network
On the consumer side, we are constantly testing. You might have seen that Agoda has officially joined as a member of the Global Sustainable Tourism Council (GSTC). Looking forward, we want to work closely with the best global standards and practices in sustainable tourism to test how that can be applied to create globally scalable change for our customers. Keep a lookout!
In 2019, we also collaborated with our partners on sustainability. In partnership with the World Wide Fund for Nature International (WWF), Agoda invested in and will be planting 6,000 trees in Chiang Mai and Nan provinces, Thailand – all in the name of our top performing hotel partners. We can't wait to involve our hotel partners even more in different sustainability initiatives.
Passionate Agodans
What's really excited us as the new CSR and Sustainability team here at Agoda though, is the amazing passion and commitment that our fellow Agodans have to do good in their communities. We don't have time to talk about all the great projects, but we are really proud and excited to highlight a few great events that Agodans dived into to do good.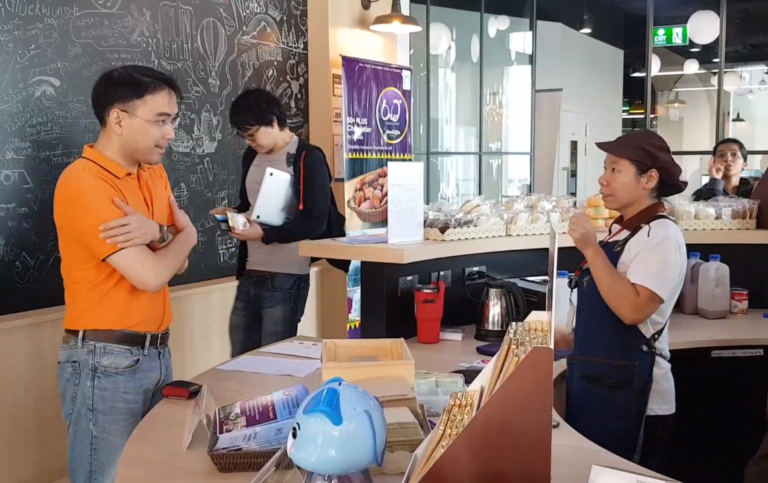 Our Chief People Officer Jeff Lee ordering an ice cold latte in sign language.
Asia-Pacific Development Center on Disability (APCD) Pop Up Café
Agoda partnered with APCD to run a one-day pop-up café by persons with disabilities in the Agoda office in Bangkok to support and fund raise for the foundation.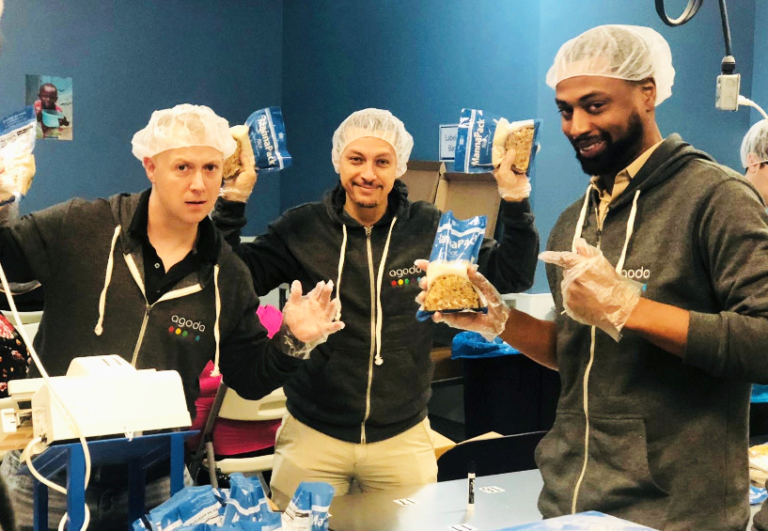 Hungry Agodans preparing meals during Giving Tuesday.
Giving Tuesday
Agodans all over the US jumped head first into Giving Tuesday. Our teams in LA, New York, Orlando, Chicago, South Carolina, Hawaii and Texas gave blood, delivered and served food, and gifted holiday cards to those in need.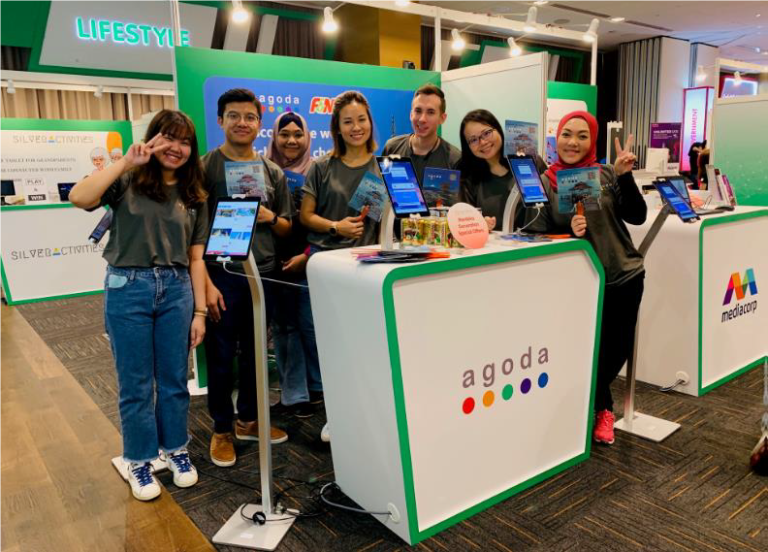 Our Singapore colleagues in full force ready to teach the elderly about tech!
In Singapore, 20 Agodans taught the elderly how to use technology and our platform to enhance their lives. We really believe technology is a force for good, and that by helping build digital skills across all generations, we can play a part in improving lives.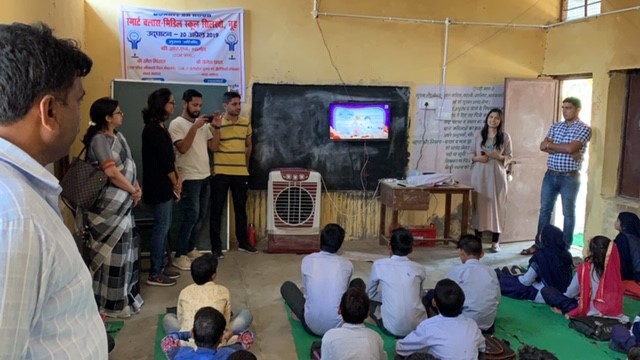 Agodans presenting a new LED TV.
Smart Class
Our team in India set up LED televisions in 3 schools to enhance the learning of school children through visuals available online. Our passionate Agodans also taught children about hygiene and to increase awareness on healthy living.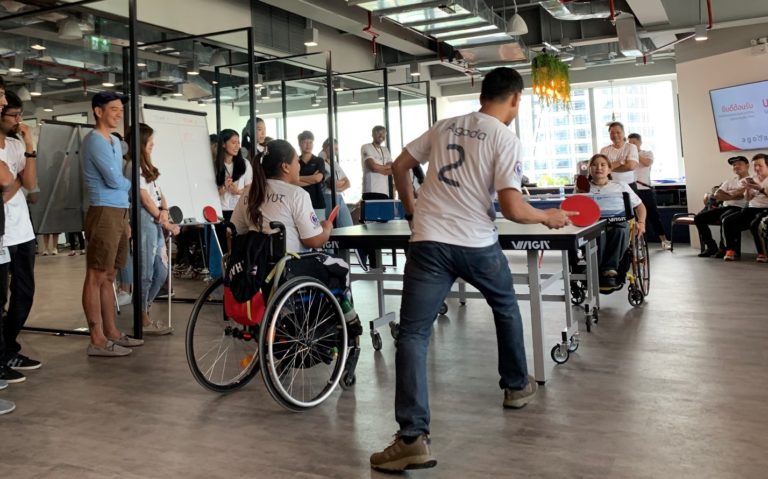 The Paralympic table tennis team in action!
Paralympic Table Tennis
The Thailand Para Table Tennis Association visited our Bangkok office to educate staff on issues surrounding inclusion and people with disabilities. There was also a demonstration match of table tennis with Agoda staff…let's just say we were all winners!
Looking Forward
We are really excited for what's to come in 2020. We have big plans to further engage the passions of our colleagues and to see how we can extend this to partners, customers and destinations.
If you have big plans as well, join us. Let's shoot for the moon! Visit careersatagoda.com