Diversity gives Agoda our colors.
Our 5,000+ employees come from more than 70 countries, believe in a variety of things, and specialize in different areas of work, not to mention having a diversity of gender identities and sexual orientations. We strongly believe that embracing diversity makes our company stronger and contributes to our growth.
To celebrate the final week of Pride Month this year, we asked members of Agoda Colors, our LGBTQ+ community to share their Moments of Pride at Agoda.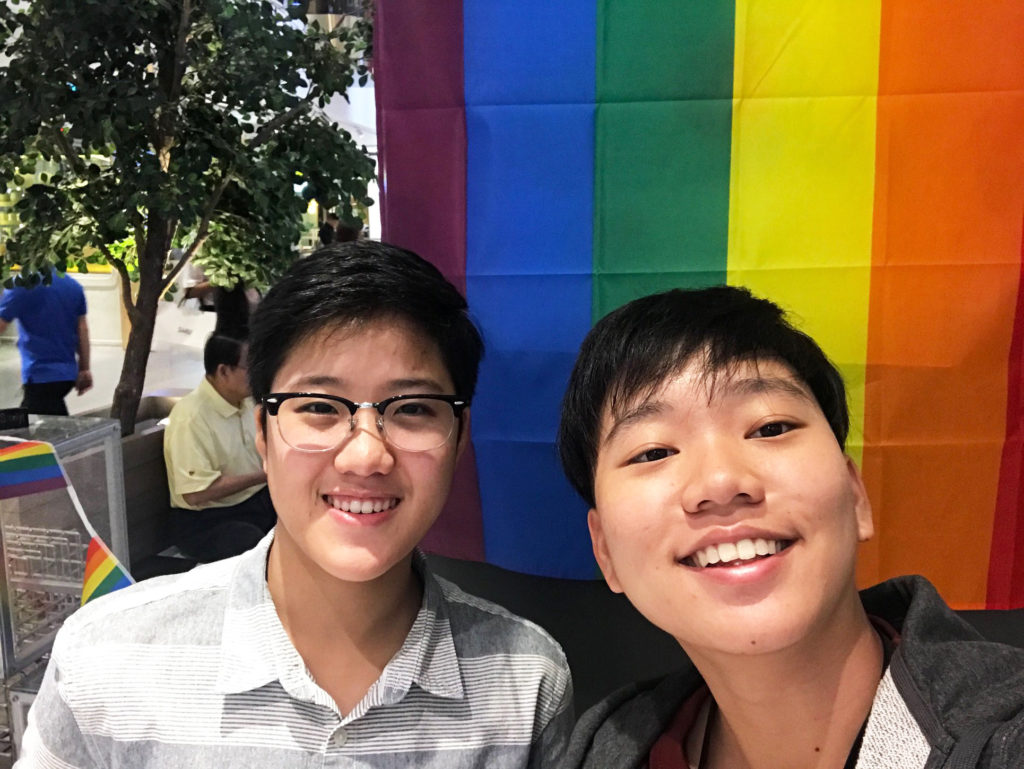 Sirithorn, Recruitment Finance Coordinator, Bangkok
As a "first jobber", Sirithorn didn't expect to find a colleague at work with whom she could connect and identify with on so many levels. "My moment of Pride is when I met View. View and I started working at Agoda on the same day, sitting just opposite each other. We found that we have many things in common, like she shares my taste in music and fashion, and is also part of the LGBTQ+ community, so we became friends quickly."
"I feel lucky to have a colleague like View because together, we're proud to be ourselves in the company"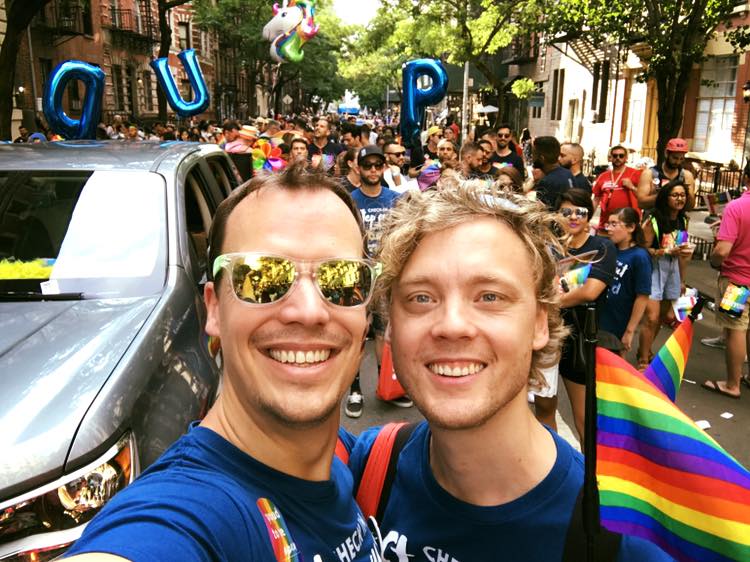 Olaf, Director in Key Accounts, New York
Not only can he be himself and be proud of who he is, Olaf also feels respected and accepted for who he is as a person at Agoda. And this same spirit is reflected across all the brands in the Booking Holdings Group. "My proudest moment was when my husband and I participated in the Pride Parade in New York, with representation from all companies in the Booking Holdings Group. Seeing my colleague, straight and LGBTQ+, from all other companies celebrating together and supporting who we are and who we love still gives me goosebumps."
"I've met many people at Agoda across the world—some now close friends—from different cultures representing different colors of the LGBTQ+ community. I am confident that no matter what country you are in, everyone can shine at Agoda regardless of sexual orientation or gender identity. Who you are and who you love is an asset to celebrate and be proud of."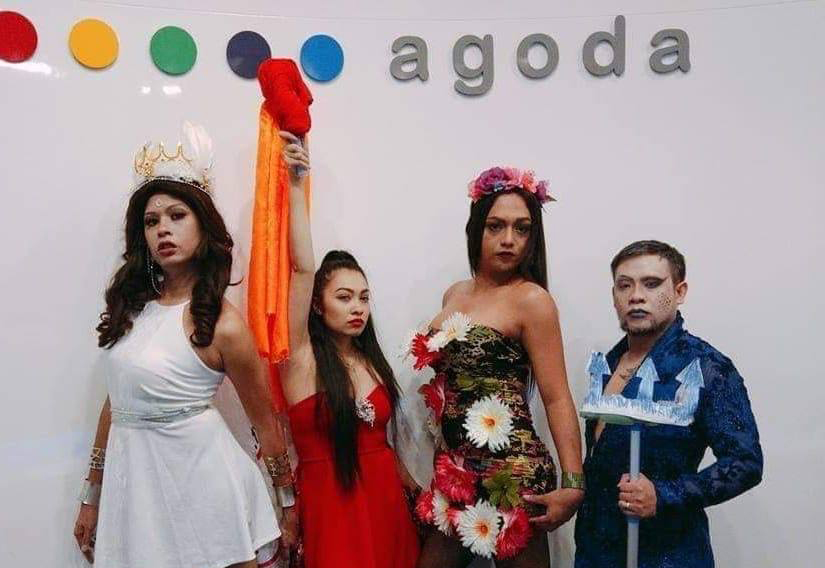 Kevin, Customer Support Specialist, Bangkok
"My journey here is Agodamazing." Kevin recalls that he started off his career at Agoda at a rough time in his personal life, feeling numbly black and white. "The wonderful and people at Agoda have helped me grow in both personal and professional aspect, enabling me to find and enjoy my colors back again."
"My moment of Pride is when I performed at the company party as a vocalist in Agoda's Music Club and as the Orange team cheerleader in last year's sports day." On special days like company events, you can expect to see Kevin in fabulous costume.
"These opportunities helped me share my colors as bright as I can."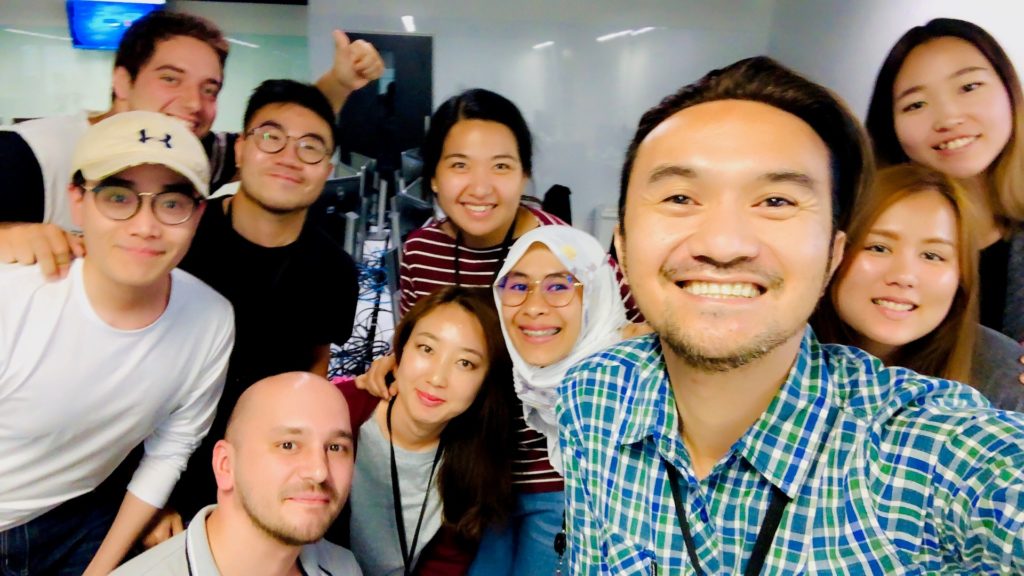 Leomer, PCQA Supervisor, Bangkok
Having joined the Agoda for less than two months, Leomer can already feel the warm and welcoming atmosphere towards LGBTQ+ members. "I'm really proud to be part of an organization that gives high-value to your competencies and skills, and accepts you for whoever you are, wherever you come from. At the early stage of my career here, I have already witnessed the strong LGBTQ+ support group and leaders which for me are significant signs of LGBTQ+ friendly company."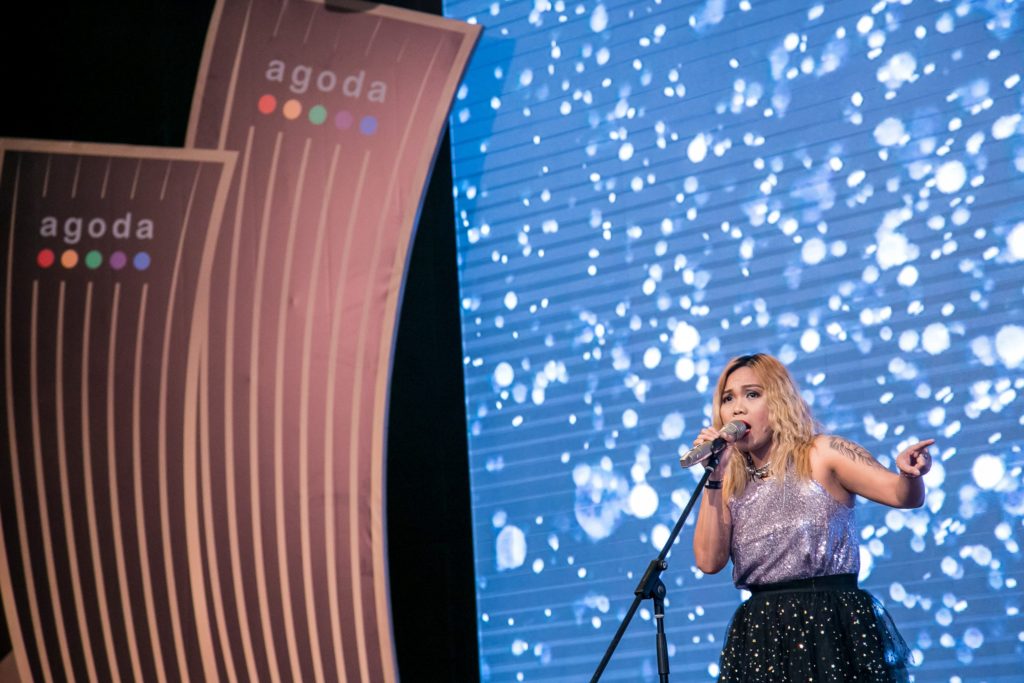 Chris, Customer Experience Interviewer, Kuala Lumpur
When Chris decided to move from the Philippines, she was worried about the cultural differences and how, as an LGBTQ+ member, she would fit in. "Voila! It turned out I met some of the coolest peers I could ever work with, whom now I refer to, as my family here at Agoda."
Chris is also an active member of the KL office, participating in several activities. "When I joined Agoda's Got Talent competition this year, I got tremendous amount of support from my colleagues."
"I didn't have to hide the real me because I was accepted completely and wholeheartedly by my work family."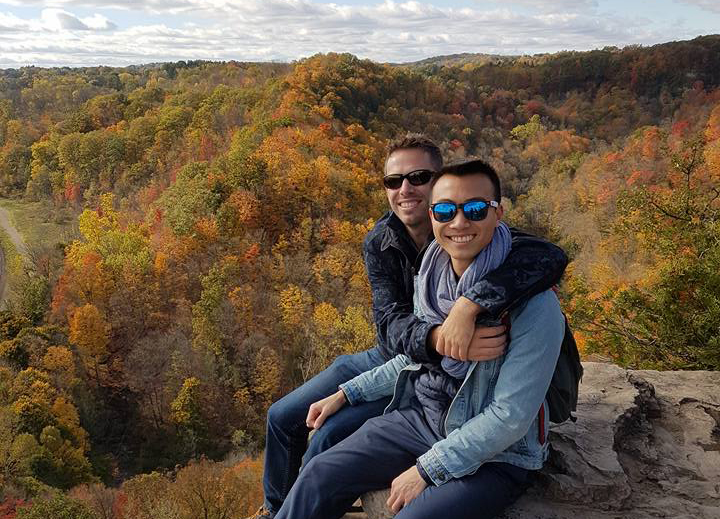 Leon,Partner Program Manager, New York
Before joining Agoda, Leon had worked for Priceline.com, one of our sister companies for almost four years. "When I relocated from my home office in Toronto Canada to the New York City office about nine months ago, I was a bit worried because I don't really know anybody or have any friends here."
"My first moment of Pride was after I started working here… and all of the LGBTQ+ team members got together. I had no idea that there was so many of us! I am proud to be part of a company that does not discriminate in any way."
"I have had many moments of Pride since then, including knowing that Booking Holdings is now one of the main sponsors of World Pride happening in NYC."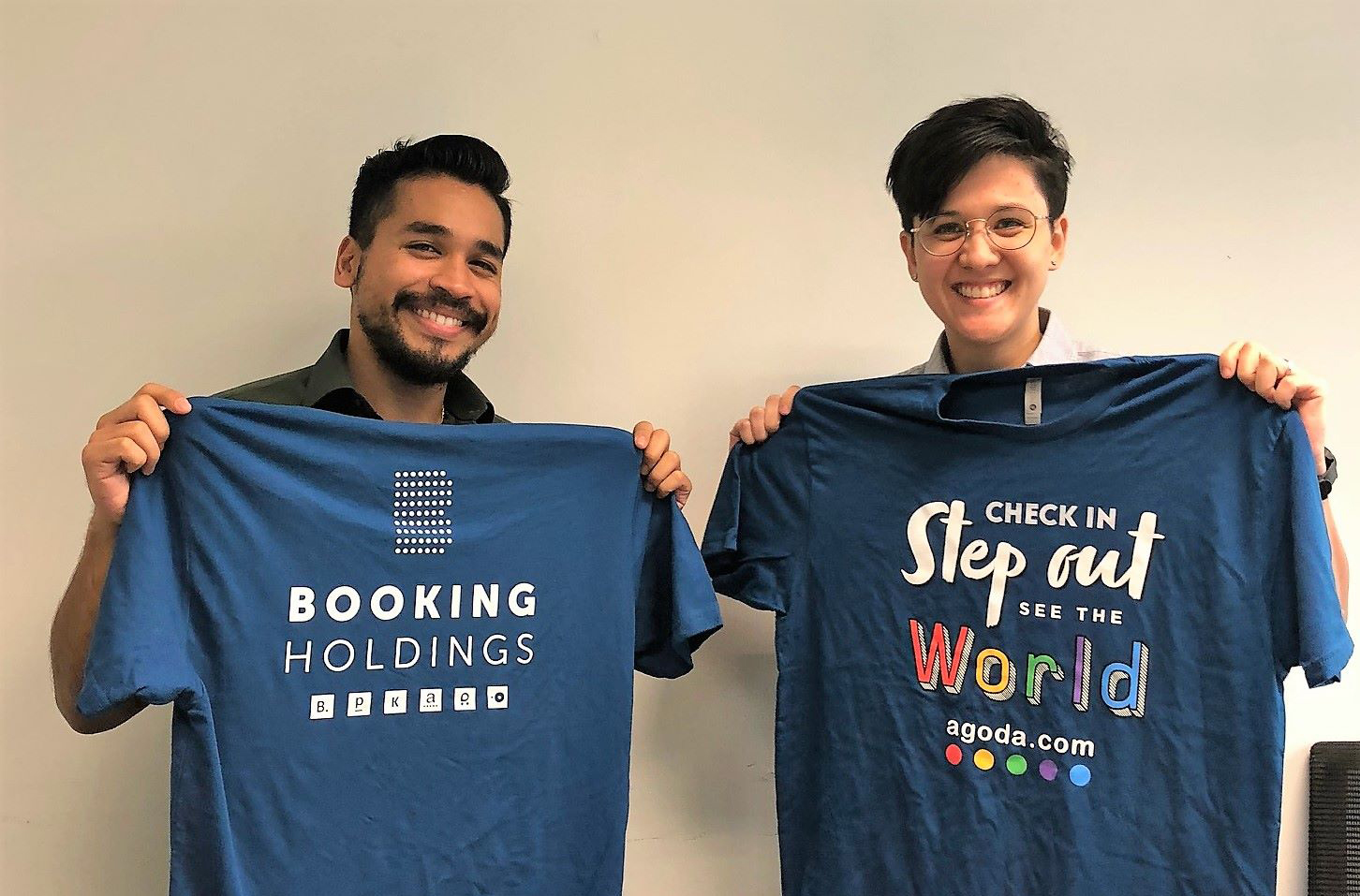 Vicool, Global Mobility Experience Manager, Bangkok
As part of the Agoda Colors family, Vicool works with the leadership team to connect, educate, and inspire all Agoda employees about anything LGBTQ+ related.
He also reflects on his Agoda journey that he's thankful for being able to bring his whole self to work. "Our mobility team is diverse with 20+ members, who range across the spectrums of sexuality, nationality, religion, lifestyle and preferences. We co-exist together and openly discuss our differences to gain perspective and be the best team we can be."
And that he feels the genuine senior sponsorship behind the community. "The gay glass ceiling is a real issue in which LGBTQ+ employees (especially ones of color) hit a plateau in their careers relative to their hetero-counterparts. Having senior leadership sponsors as role models and allies for Agoda Colors makes me hopeful that the glass will soon shatter."
Want to be part of a workplace that embraces diversity? Join us at Agoda!