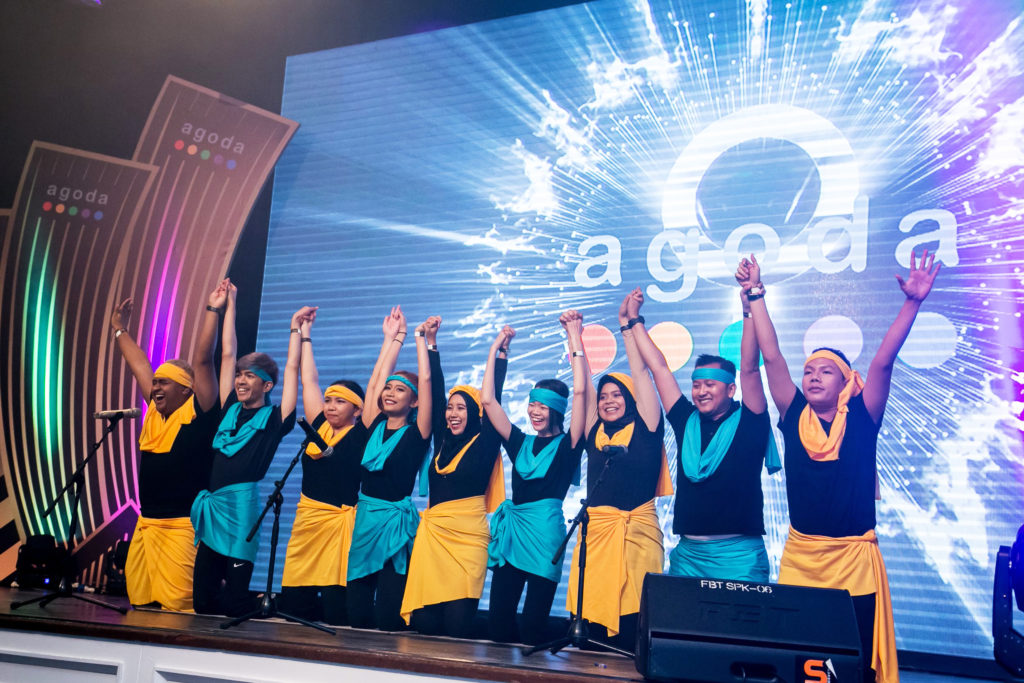 How does your company celebrate its people's talent outside of work?
At Agoda, we realize that our people have many more aspects to their talent than those used at the office. That's one of the reasons why we support a diversity of employee-driven affinity groups like Agoda Musicians, Photographers and Runners.
In the same spirit, the Agoda team in Kuala Lumpur hosts an annual performance contest called Agoda's Got Talent to showcase and celebrate the hidden talents of Agodans in the KL office.
For this year's contest, Agodans were invited to cast their votes on a total of 20 entries in round one. Then the top five performances got the chance to take center stage at the annual company dinner, where live votes and judges together decided the winner.
Here, we speak with the winning team and the runner up from this year's contest.
The winning team: Agodanesia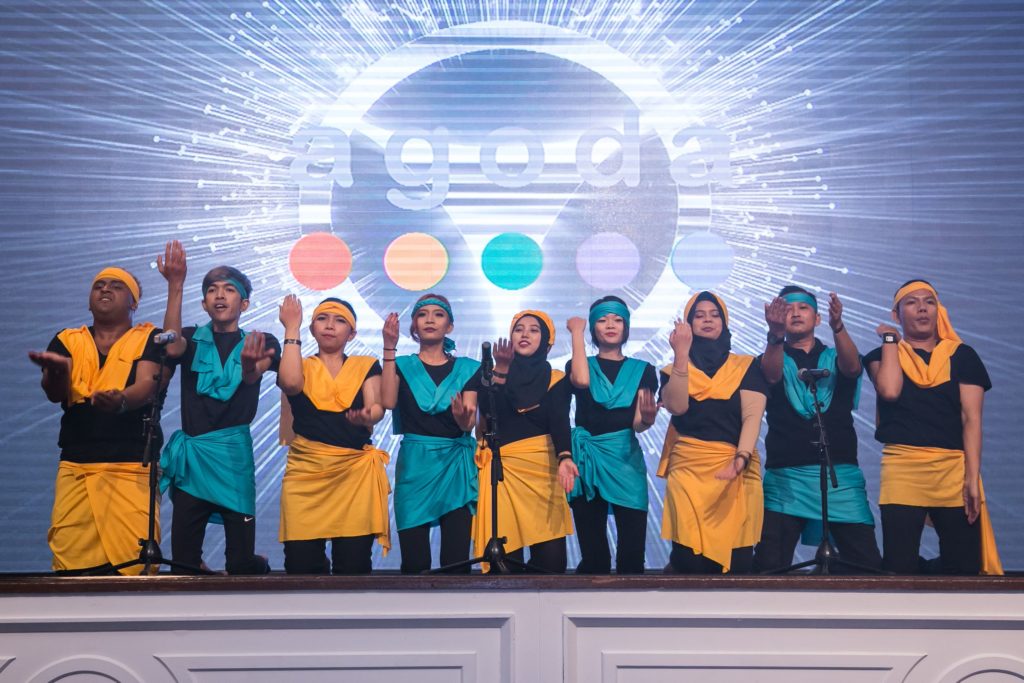 For Agoda's Indonesian language Customer Service team, this year's Agoda's Got Talent was an event they had been looking forward to. "Mr. Hendra, our team manager, came up with the idea that we should perform and shared with the team in a meeting." Jeanette Lionel, team captain, told us.
"We performed Ratoh Jaroe, a traditional Indonesian dance from the west of Indonesia because we wanted to show the audience that Indonesia is not only about Bali and Java, but also Sumatra in the west. In Arabic, Ratoh means praising the God and Jaroe means hands, so the name translates to praising the God while singing and moving hands. The dance started to gain popularity when it was performed in the opening ceremony of the 2018 Asian Games by 1,600 dancers."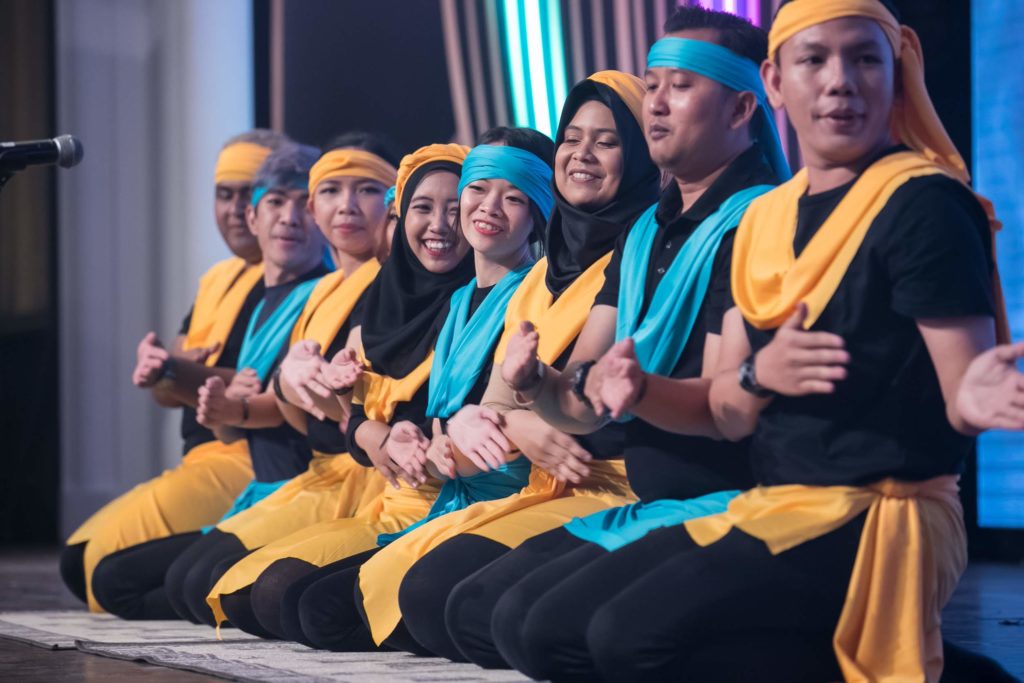 But the victory of the team didn't come easy. "It was very difficult at first, trying to match everyone's schedules. But with permissions from our managers, we managed to swap schedules so that the nine of us could practice every day after work. It was an intense two weeks of training, two to three hours each day."
The complex moves of the dance were also a challenge, especially for a big group. "We based our dance routine on the Asian Games performance, which was really fast and quite complicated. Luckily, three of us have done this dance during high school and college, so we appointed them to be our mentors during the practice."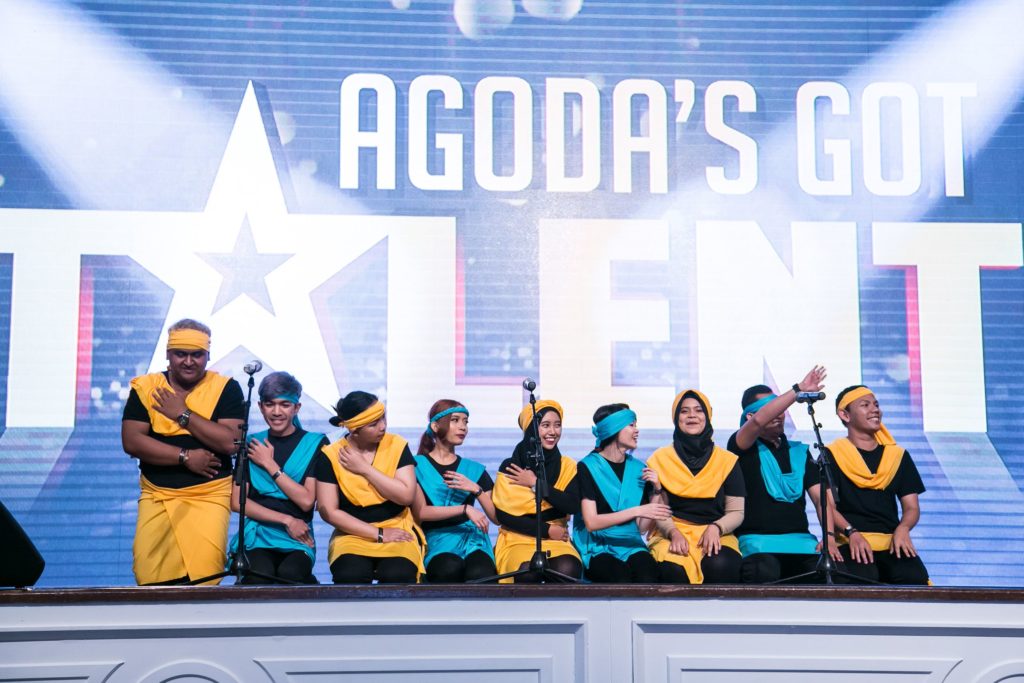 "The hardest part was ensuring that everybody's moves were precise and correct. We found that when we just memorized the moves, our performance became messy and not in harmony. So we tried to feel and listen to the rhythm, and sync ourselves with the song in order to move naturally. From there, we've improved a lot."
And when the day came, they did their best. "The final show was epic! We were tired, but super proud of ourselves. Some of us even cried because we were so happy that we made almost no mistakes during the performance. The best part was when we saw our audience very excited. It felt like our hard work paid off, not to mention becoming the champion for this year's Agoda's Got Talent!"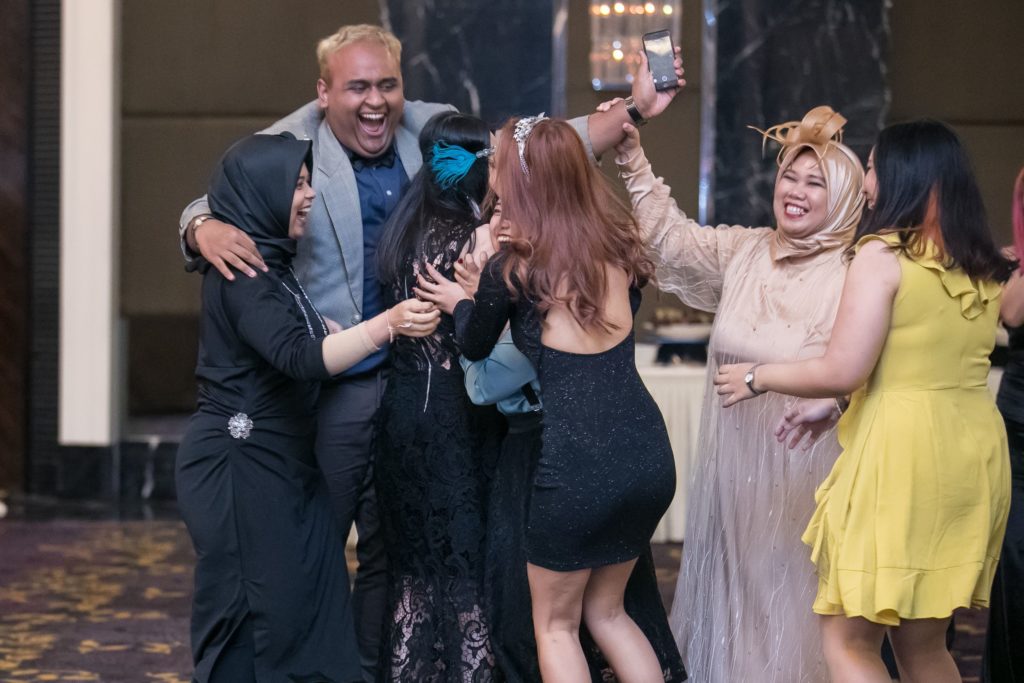 "We're thankful to Agoda for this awesome opportunity. It's not only about the prize but also showing ourselves that we can achieve things if we try hard enough. And for the fun time exploring our skills outside of work."
The runner up: Tay Wan Xin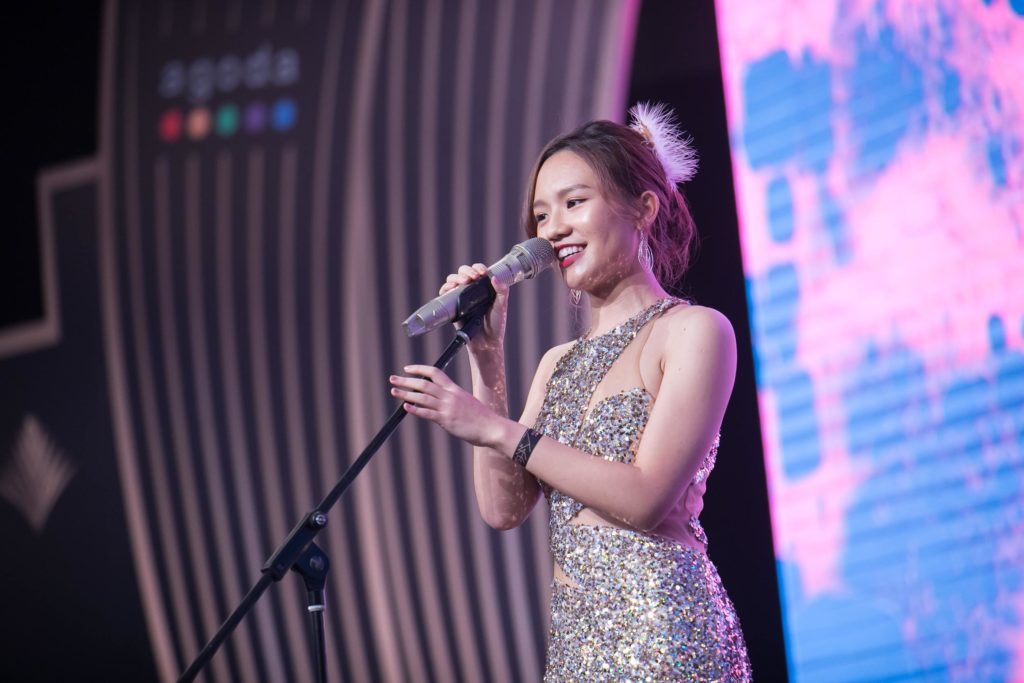 For Wan Xin, a Customer Experience Specialist on the Chinese Mandarin language team, singing has always been a hobby since the young age. "I started learning piano when I was four. I got to sing in the piano class and performed at the piano school. I was in the choir for three years when I was in the elementary school, too," she recalls. "I also took a singing course at the age of 15, but only for three months because the fee was so high."
She auditioned with the song Love Someone by Lukas Graham but for her performance at the annual company dinner, she prepared something bigger. "I combined three songs: La Vie En Rose, Rose Rose I Love You, and Can't Take My Eyes Off You, and performed in four different languages: French, Bahasa Malaysia, Mandarin and English. I hoped that the multicultural Agodans in the family would feel engaged and included in my performance."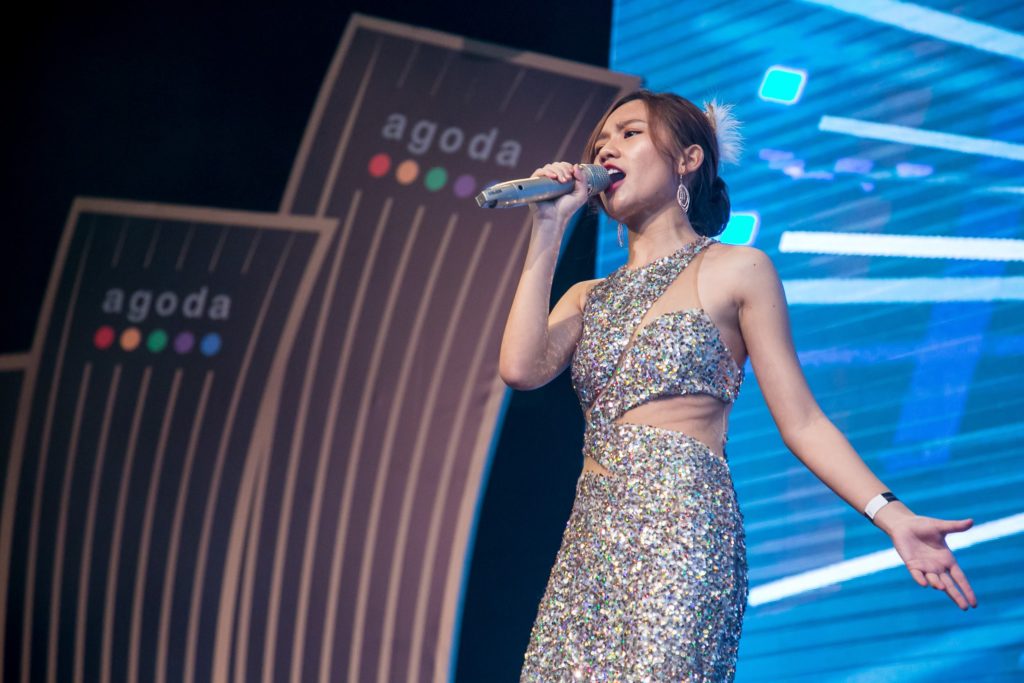 "I'm not a professional singer. I sing to release my stress and for entertainment and of course, in shower, too. I've participated in singing competitions three times, and the biggest stage I've performed on was at this year's annual company dinner. It was an unforgettable experience for me.
"I am so thankful to the Agoda family members who voted for me, especially those who even took their time to say kind words to me personally and through private messages. I feel very honored."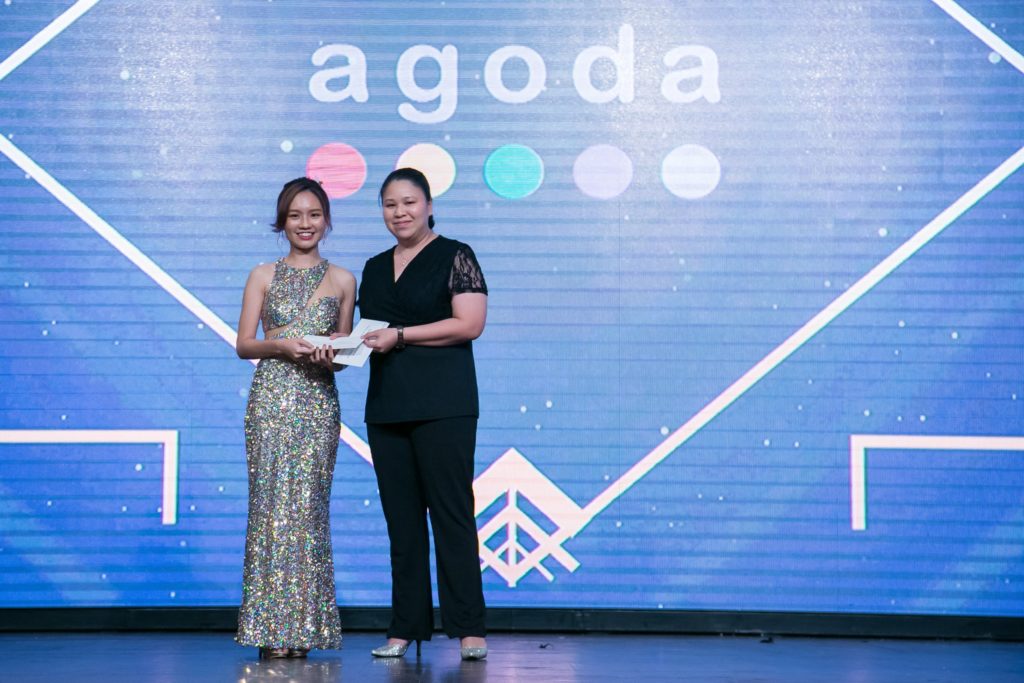 Now there's plenty of time to train for the next season of Agoda's Got Talent. And in the meantime, members of Agoda KL Musician group are meeting up to share their passion for music, and they're always welcoming new faces.
So come join us at Agoda and be part of the company that supports your talent outside of work!