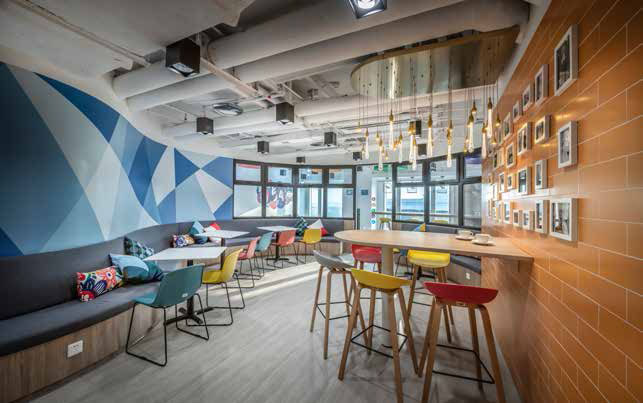 Location: Dong Cheng District, Beijing, China
Date renovated: 30 June 2019
Size: 587 sq.m.
Team: Partner Services
How to get there: The location lies in the city central. You can access the office from two subway stations: Dongdan (Line 1 and 5) and Wangfujing (Line 1). Or get off the shuttle bus at Dongdan bus station. If you ride the bike, there's a parking area around 5 minutes away.
Food options: The office is connected with Oriental Plaza, one of the largest commercial complexes in China. The variety of options ranges from Food Republic food court and chain restaurants like Subway, Yoshinoya and Ippudo to other international restaurants.
After work options: Besides shopping in The Malls at Oriental Plaza, you can also work out at Will's Fitness and watch latest movies in the complex. If you prefer to spend your time outside, Dongdan Park is a great place to relax and, though a little touristy, Wangfujing street is a colorful option for night stroll.
Inside our Beijing Office:
Like the design and the convenient location of our Beijing office? Join us, apply here.