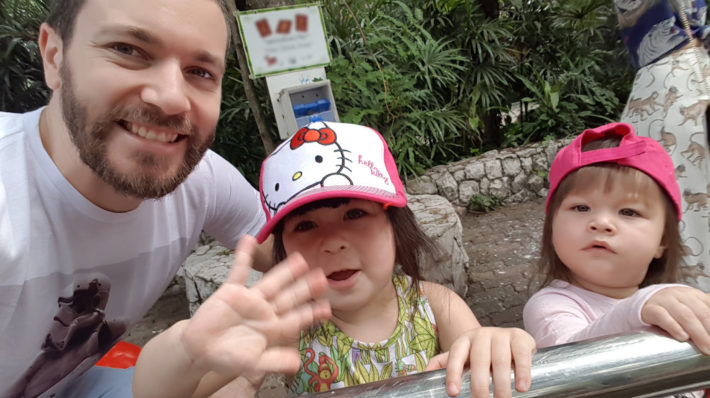 David and his two daughters enjoying the tropical weather in Thailand.
After seven years at Microsoft in Seattle, initially working on developer tools like Visual Studio and then more consumer-facing products like the Windows Phone, David Salamon now heads up the conversion optimization teams for Agoda's website and mobile apps as a Senior Product Owner. When he was first approached for the job opportunity with Agoda in Bangkok three years ago, it was what most recruiters would call bad timing: right after his first daughter was born.
"At the time, I was already going through a huge change in my life with a newborn baby. And I didn't even know much about Agoda," recalls David. "But regardless, the team really intrigued me. They were all smart and interesting people with a bias for action and lots of passion for their product and high velocity experimentation. It was the kind of culture I wanted to be part of, so I took a bet on it. I flew from Seattle for the interview with my three-month-old daughter and eventually moved here with my family."
Building the product in phases
David joined Agoda in 2015, and to him, three years at Agoda means over a hundred sprints across various teams. "I used to work on mass scale products with much longer development and release cycles. But here, we ship new features multiple times a day. It's really fun and gratifying to work in such a fast-paced agile environment," shares David.
Back to 2015, the first product David owned at Agoda was the property page of the website. Some of the features were either buggy or broken, but instead of testing with a completely different variant right away, David designed and ran a long sequence of small experiments to get to their North Star. "Big experiments are difficult to release for many reasons. They can introduce more problems than they solve; can alienate frequent repeat users; and add complexity in development. So, instead, we isolate changes into smaller experiments that are easier to control and analyze. By properly planning the work we can progress towards our North Star," explains David.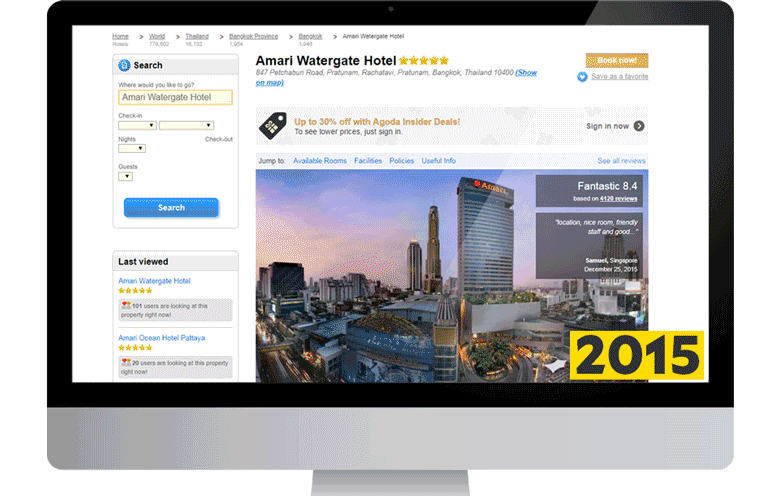 The evolution of Agoda's property page over the past few years.
Over time, David has moved to different products like Agoda's mobile apps and now Front End Core (the teams in charge of conversion optimization across client platforms), but he emphasizes that the core philosophy stays the same whichever product he works on. "We're all here to create a great user experience," says David. "It's never about winning the Editor's Choice or some design award. A good product is what delights our customers and gives them a quick and easy way to discover the accommodation they want for the right price."
It isn't all about the technical knowledge
As a Senior Product Owner, David has worked with many product management professionals, and one of the most common questions he received throughout his years is how technical a Product Owner really needs to be.
While he agrees that his Computer Science background has helped him better understand how to work effectively with engineers, David says other things like data analysis and communication skills are also important. "Agoda's entire team, be it engineers or senior leaders, is extremely analytical. Having the ability to effectively communicate with all stakeholders is essential because we work with people, not just technology."
Another quality David emphasizes is the getting things done mindset, or, as David puts it, getting s*** done. "For every project, there are different challenges that come up. And a mindset like this in a Product Owner means they'll move mountains to make good things happen."
Watch David sharing what's like to be part of the Product & Design team at Agoda.
Inspired by David's story? Join our Product team!