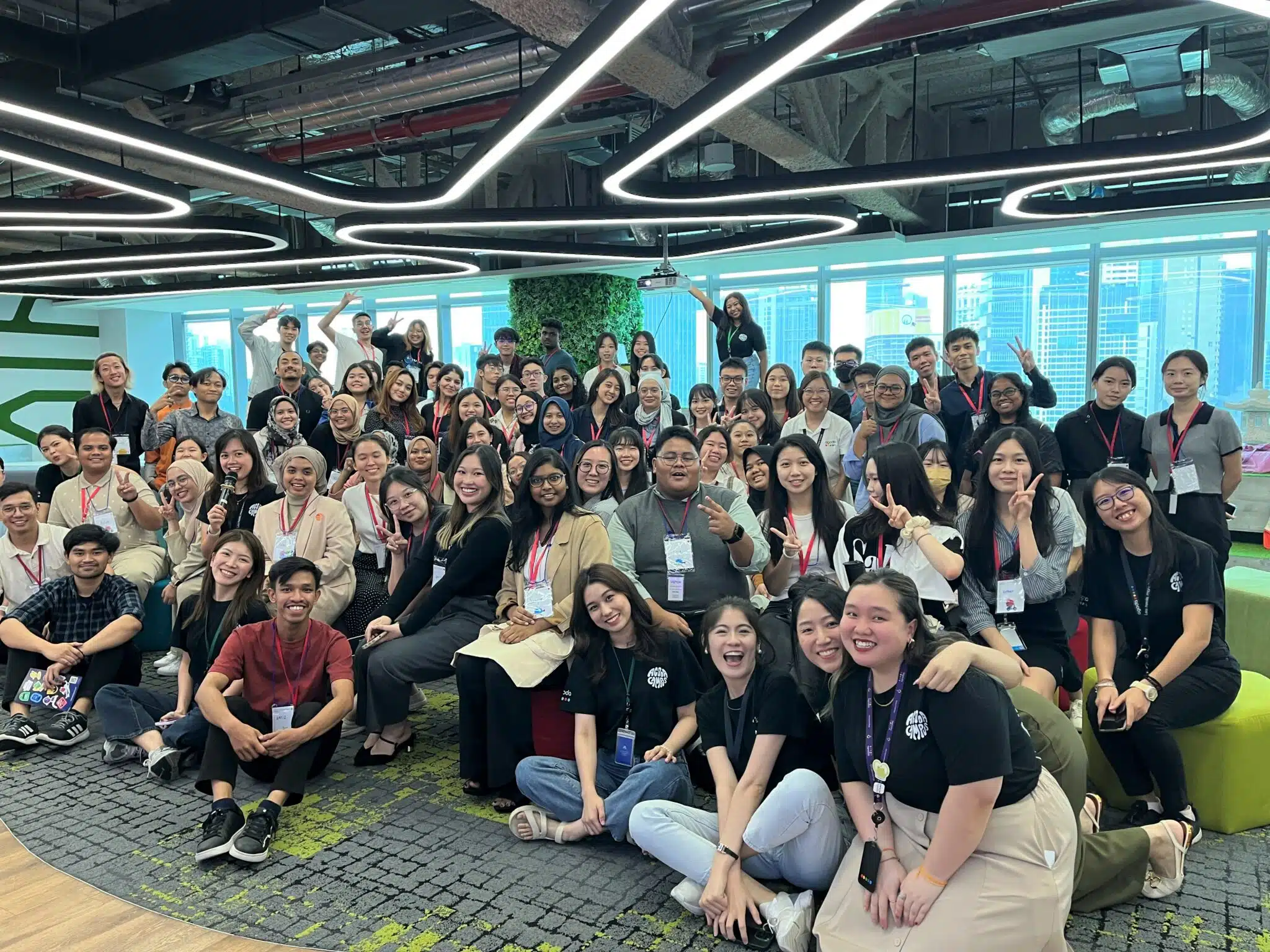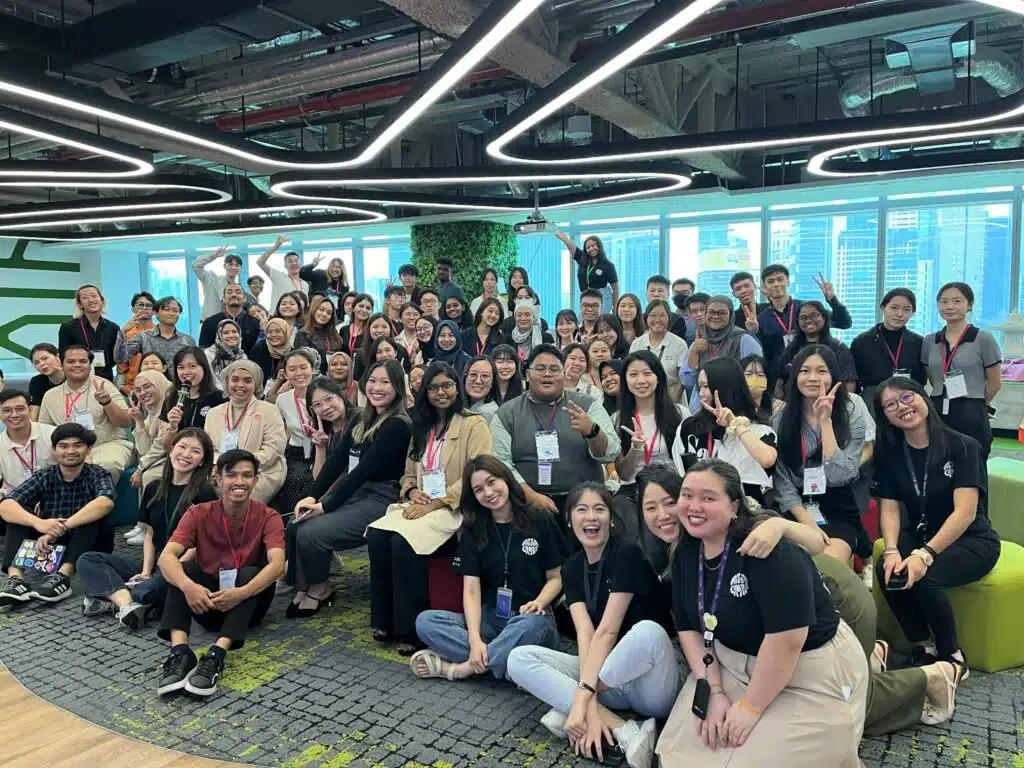 The Agoda Campus team always has an eye to the future! We work closely with early talent and universities to pave the way for tomorrow's workforce. From career fairs to internships and other educational programs, we empower students with the tools for professional success and connect them with opportunities at Agoda. If you'd like to learn more, please look out for our future events or connect with us via LINE @agoda_earlycareers (for Thailand) or Telegram https://t.me/agodacareersmy (for Malaysia).
This September, the Agoda Campus team hosted several events for our network of students and institutions in Malaysia. This included an installment of our popular Open House series, where recruiters and Agodans across teams share their career journeys and tips for thriving in the world of work. We've compiled some of their best advice for students who are navigating the job-seeking process.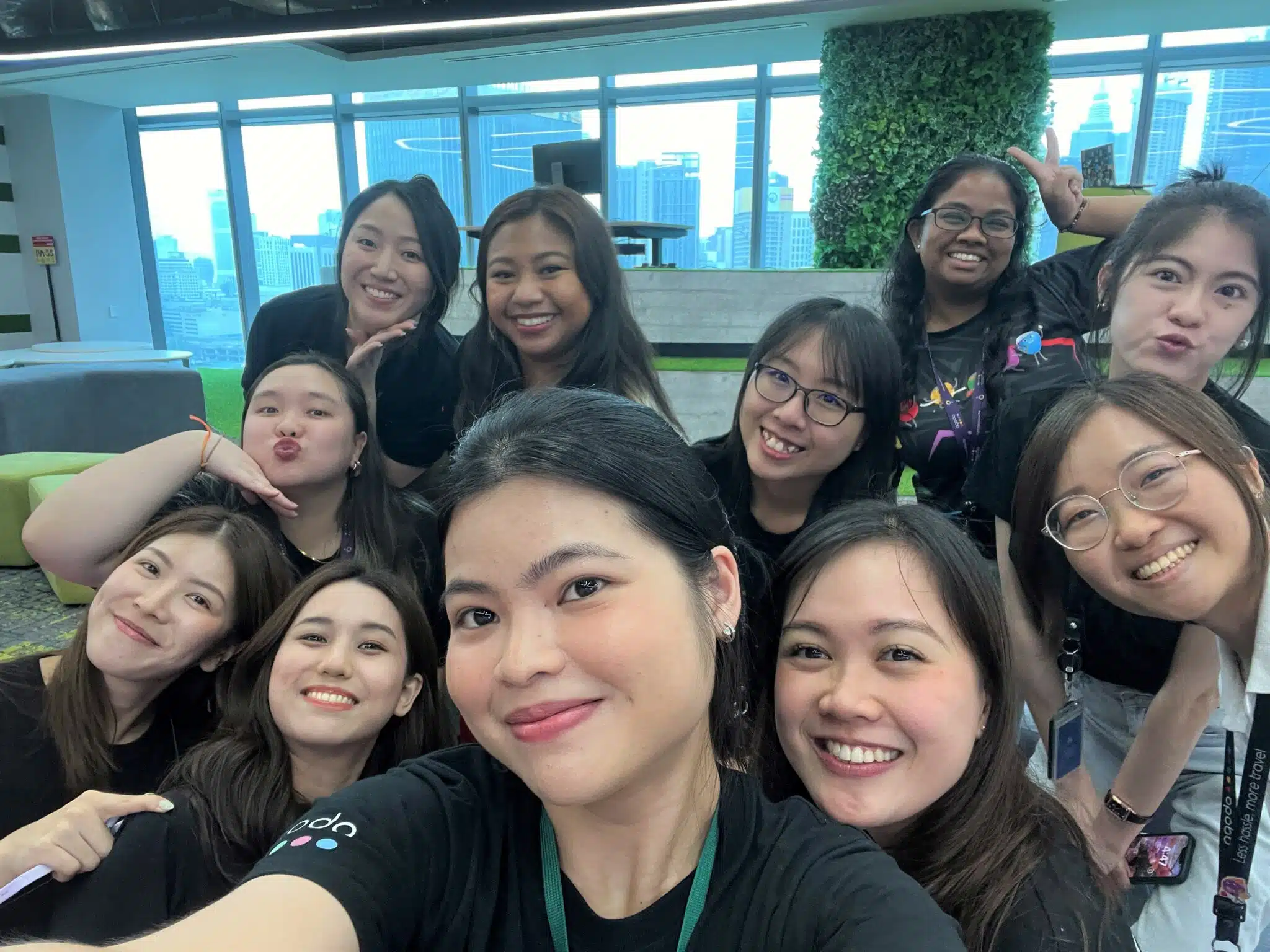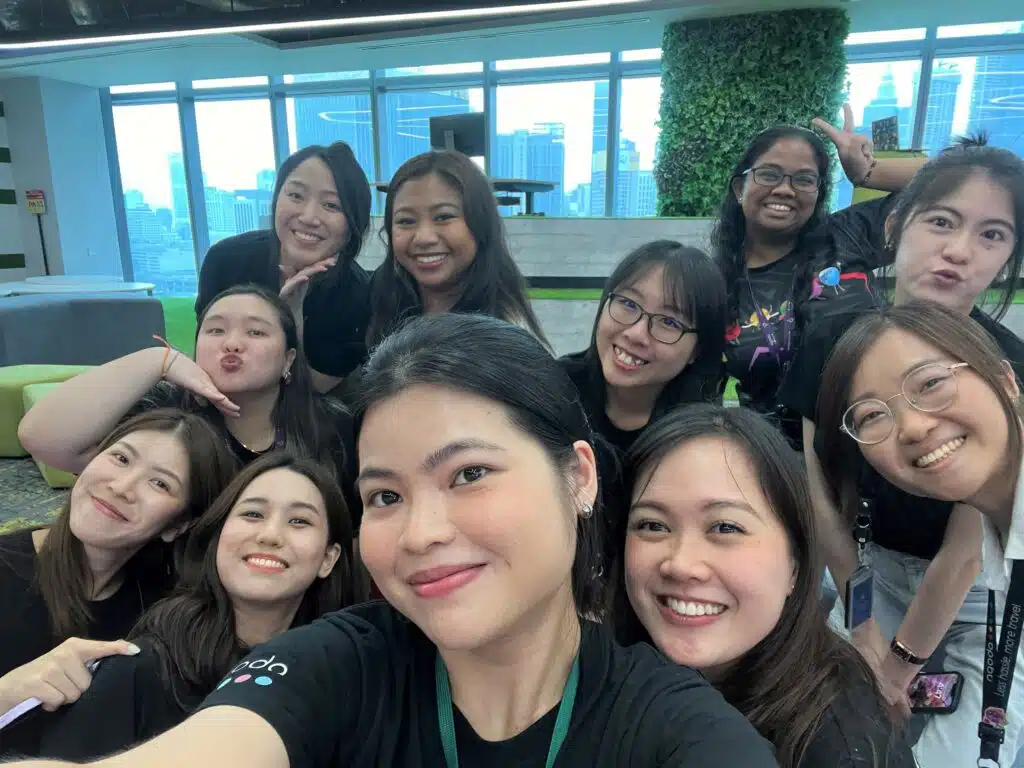 Build your personal brand
Branding isn't just for businesses! Crafting a clear personal brand is a powerful way to distinguish yourself from other job applicants and allow your individual talents, skills, and experiences to shine. Marketing yourself well will help you to attract potential employers and strengthen your professional reputation.
"You never get a second chance to make a first impression," shares Laurencia Bella, our Campus Recruitment Specialist. She breaks down personal branding into 4 easy-to-remember elements: Profile, Recommendations, Engagement, and Posting, or PREP.
Profile: Make sure your LinkedIn is looking its best. Write a clear summary that highlights your skills, experiences, and accomplishments, along with a descriptive headline that goes beyond your job title and shows your passion. Take advantage of the Featured tool to showcase your best posts, and make sure you have an engaging and friendly professional picture that invites people to connect with you.

Recommendations: Make a lasting impression by getting LinkedIn recommendations from the people around you. These are a great way to showcase what you bring to a team, and how you collaborate with others. You can also give recommendations to your peers as an exchange, and their recommendations will live on your profile along with their latest title.

Engagement: Grow your network by connecting with people from the companies and industries you're interested in. Adding a friendly note to your invitation is a personal touch that can help you make a good first impression. Authentically engaging with posts through likes, comments, and shares is a great way to ensure you are top of mind for your connections. By associating yourself with certain topics, you'll also build your reputation in that area.

Posting: Post about experiences, stories, and lessons you've come across that are worth sharing. Share your achievements! If you've received an award or completed a project that you're proud of, be sure to showcase them.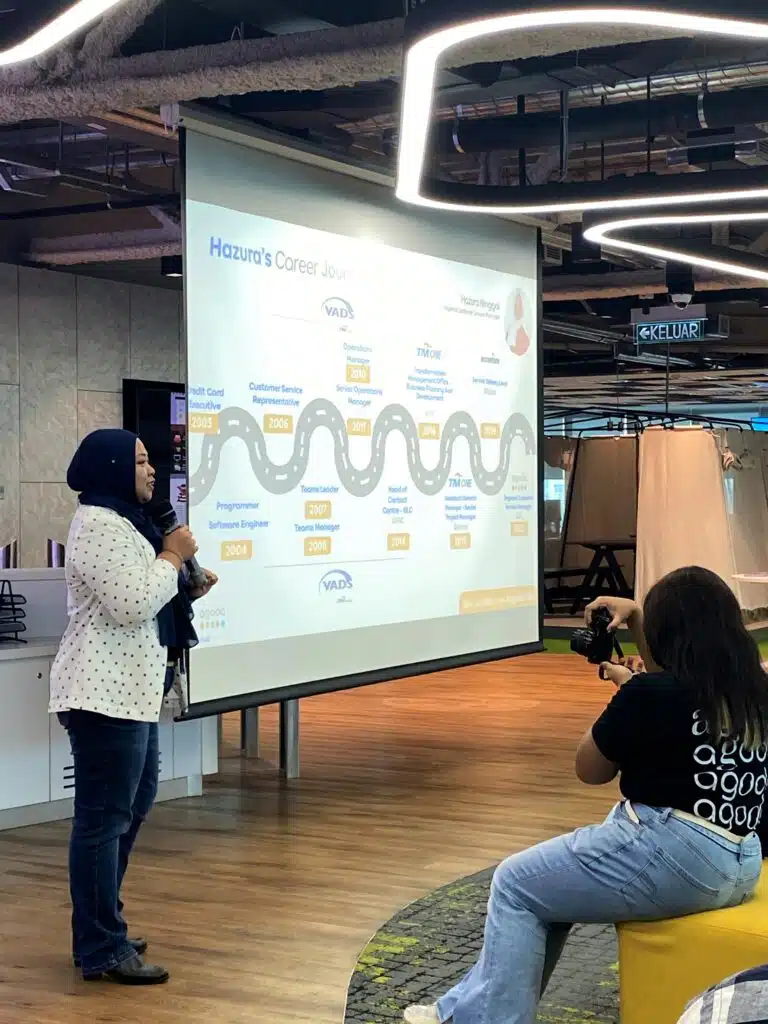 Seize opportunities and give yourself the chance to grow
During our Career Journey Roundtable, we heard stories from four Agoda employees: Sarah Chew (Learning & Development Business Partner), Hazura Ninggal (Regional Customer Service Manager), Jeanette Lionel (Change Enablement Lead) and Robb Chew (Senior Project Manager). Though their current-day roles and responsibilities are very different from one another, each of our speakers started out as Customer Experience Group agents and took advantage of internal development opportunities.

When you're just starting out professionally, your career may take shape in unexpected ways. Once you have your foot in the door, be open to new paths and growth opportunities, as these will help you to discover your passions and strengths, and what you'd like to build a career in. At Agoda, continuous development is at the core of our company culture. We provide training, skill-based learning programs, and mentorship courses, along with secondments that allow employees to immerse themselves in new teams.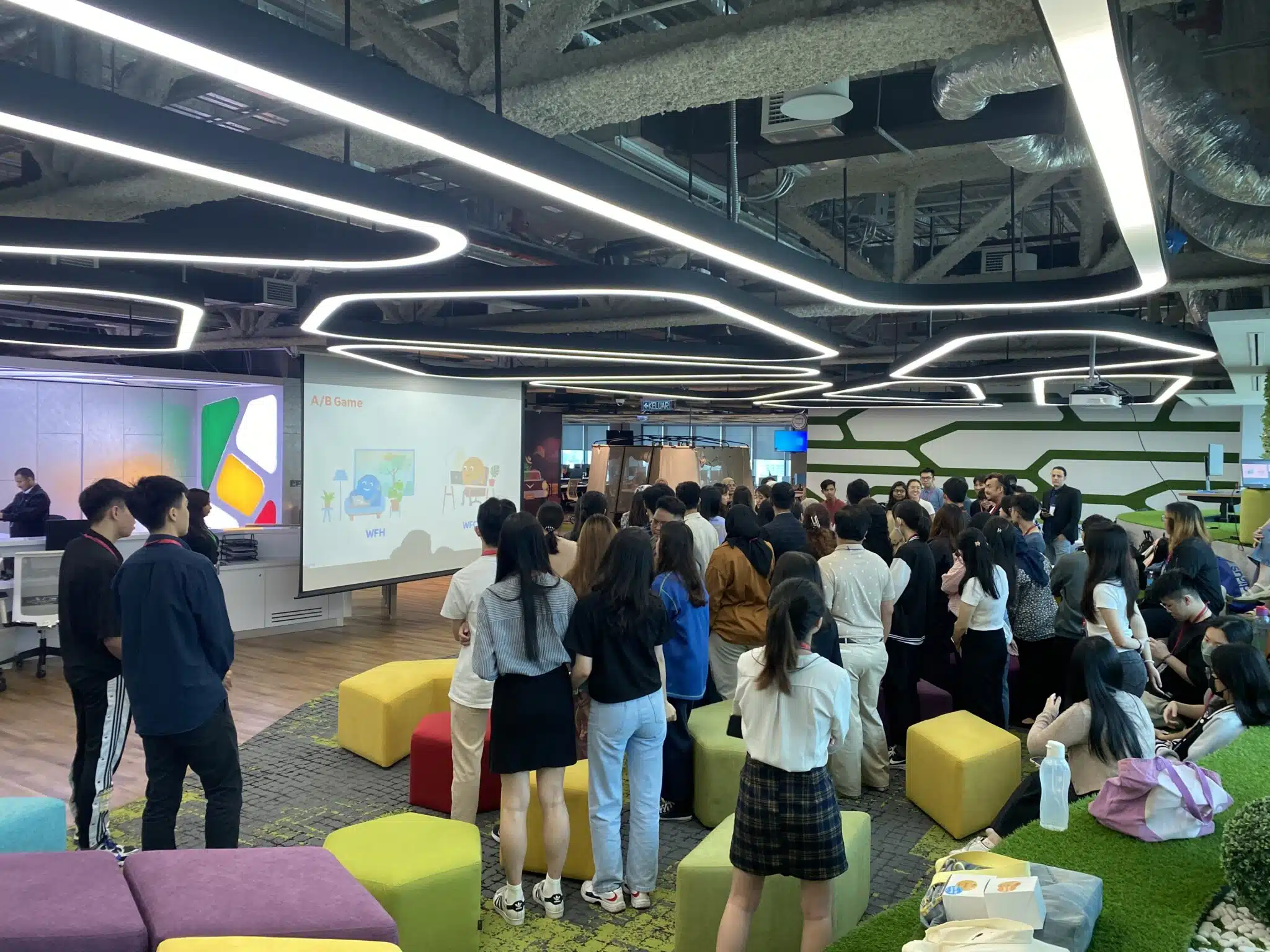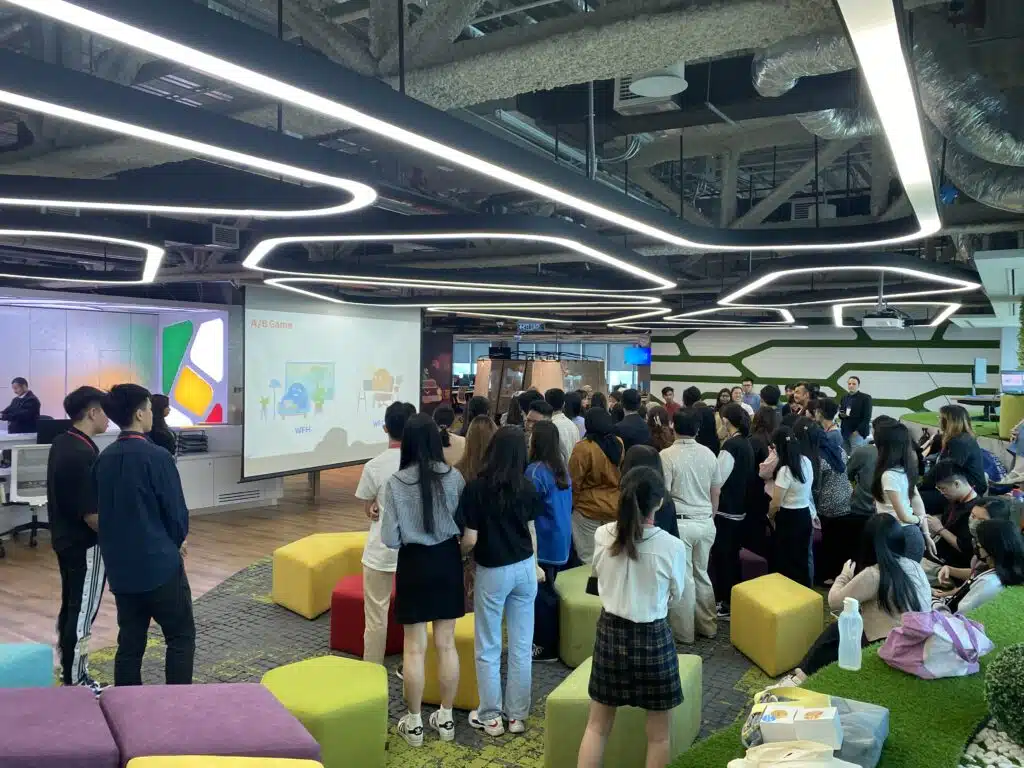 Find the right fit
Look for organizations that continue to evolve and support you individually. In today's dynamic job market, it's not just about landing any job but about securing a position in an organization that resonates with your principles and ambitions. Start by identifying your core values and what matters most to you in a workplace. Do you value innovation, diversity, work-life balance, or social responsibility? Once you have a clear understanding of your values, research potential employers to assess if they share these principles.
At Agoda, we know that our people are our greatest asset, and we are dedicated to providing an environment where they feel seen, heard, and supported. Delve into company culture, mission statements, and employee reviews. Seek opportunities where you can learn, grow, and be supported in achieving your career goals. Remember, finding a company that aligns with your values is a key step towards long-term professional fulfillment.
Ready to put your new learnings to use? Discover opportunities for students at Agoda.