With the fresh start of the new year, let's take a moment to look back on the ways Agodans came together to give back to the communities around them in 2018.
CSR at Agoda is proudly a bottom-up movement, created for employees by employees to support causes and communities close to their heart. Here, we highlight nine CSR initiatives that were kicked off by different teams at Agoda in offices around the world.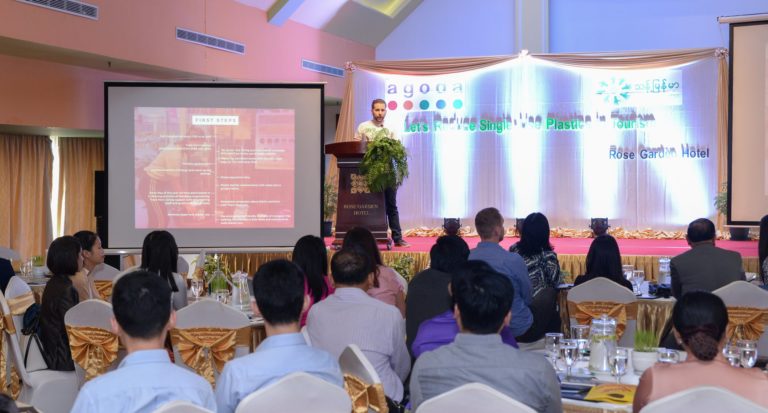 Agoda Myanmar Team, with Thant Myanmar, held an event on the topic of reducing single-use plastics in tourism
Thant Myanmar
The Agoda Myanmar team held an event in partnership with Thant Myanmar to raise the awareness amongst hotel partners on the need to reduce single-use plastics in the tourism industry.
"Our long-term goal is to be able to support our partners in reducing plastic pollution in their properties and find a way to promote properties that are implementing best practice," explains Carin Cowell, Agoda Market Manager and activator for the "Thant Myanmar" Agoda CSR initiative.
Kerala Flood Relief
The Agoda India team helped collect funds and essential items to send to the Kerala Flood Relief to assist the local community impacted by the devastating floods in August, gathering over 700 items including medicine and clothes.
HOPE Foundation Camillian Home
Agoda's CEG team have been supporting the Camillian Home for Children Living with Disabilities through various initiatives such as raising funds by selling tumblers made by the children at Camillian during Agoda company events like Sports Day.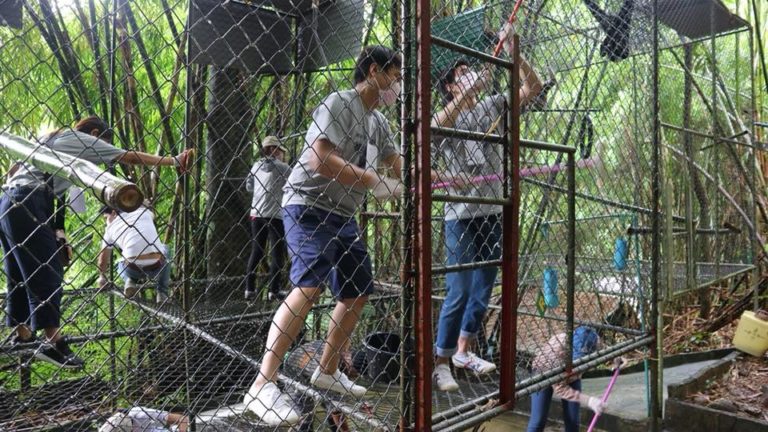 Agoda staff cleaning gibbon rehabilitation cage
Gibbon Rehabilitation Project
The Agoda Phuket team organized an event in partnership with the Phuket Gibbon Rehabilitation Project, aiming to protect gibbons and their habitat in the region.
Food Waste Saver Project
The Agoda Malaysia team launched this project by collecting and donating surplus food to communities in need, with the support of Agoda hotel partners and local NGOs.
Indonesia Beach Clean Up
The Agoda Indonesia team participated in World Clean Up Day on September 15th by helping to clean up rubbish and other waste from a beach in Seminyak, Bali.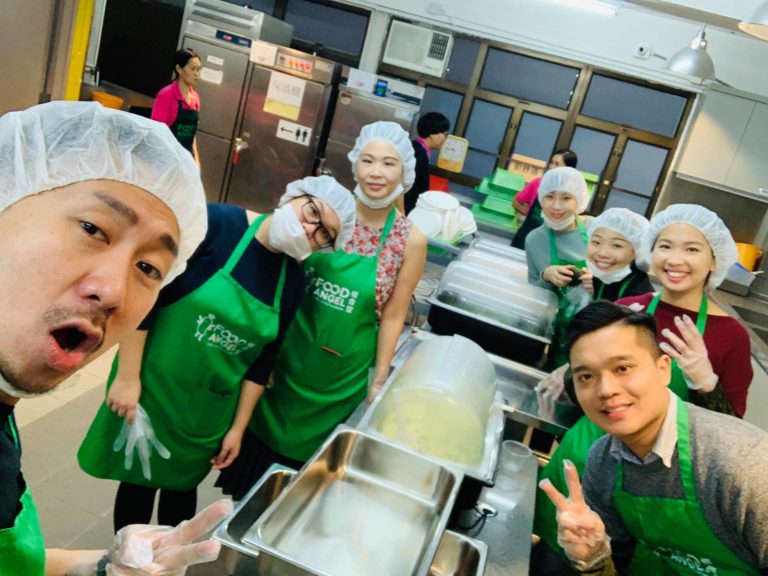 Agoda Hong Kong team helping serve food at Food Angel
Hong Kong Food Angel
The Agoda Hong Kong team volunteered at a local charity called Food Angel to help serve people in need.
Reforestation Project
The Agoda IT-Support team traveled to Khao Yai in Thailand as part of a reforestation project – together they planted 200+ saplings and 200 seeds.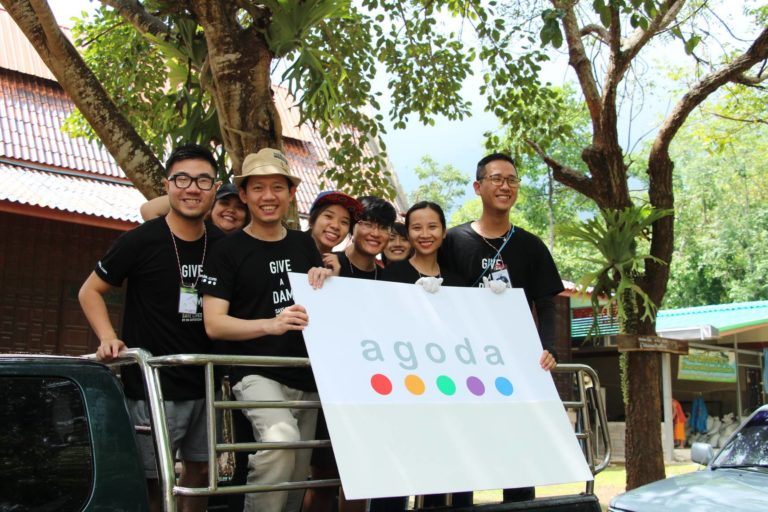 Agoda staff helped building dam in Phetchaburi
Give a Dam Project
A group of over 70 Agodans at the Bangkok office volunteered to build a dam in the Phetchaburi forest to help conserve local wildlife.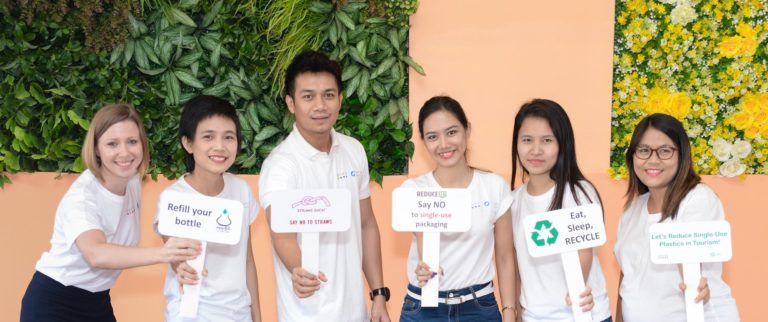 Carin (left) and her team from Agoda Myanmar
If you find these examples of CSR at Agoda inspiring but aren't sure what you can do, take Carin's advice on how you can directly contribute to a cause like reducing single-plastic use.
"You can lead by example! At the Yangon office, we carried out an audit of the single-use plastics we were using and found sustainable replacements for all," says Carin.
Now the team and her use refillable coffee mugs instead of takeaway cups with plastic lids, Tupperware boxes for takeaway food instead of getting it delivered in plastic bags or polystyrene boxes, saying "no" to straws when we go out and using our aluminum refill water bottle when we are on business trips.
"Ultimately, we want to support development of the tourism industry in the right way and show that welcoming an increasing number of tourists doesn't have to result in an increase in plastic pollution."
Have a cause you care about out there? Join us in 2019 and together let's make the changes you want to see.