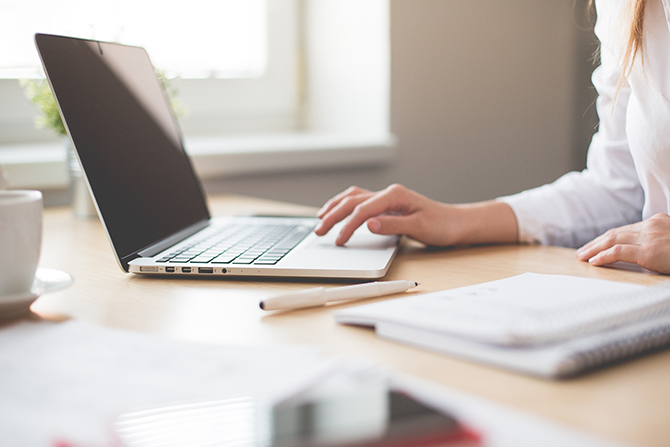 If you're a marketing professional, you might already know from your experience that succinct, punchy marketing copy performs better than lengthy and vague one. What most marketers overlook, however, is how similar writing a resume is to crafting marketing copy. Just like those scanning information on the web rather than actually reading it, some recruiters might only spend a few seconds to review an individual resume. Feel like improving your resume to increase your chances of getting an interview? Here are simple ways to optimize your marketing resume for the effective delivery of key messages.
Quantify your accomplishments
Whether it's the user growth rate or number of people you managed, accomplishments described in measurable terms add credibility to your work and further imply that you're a result-oriented person. If you're not used to working with KPI's, find your key metrics first and then measure the impact you made. For example:
improved YoY marketing ROI by 35% by diversifying marketing channels
Organized 20+ promotion and networking events globally, with a total revenue of $5M
Planned and executed social media campaigns that increased MoM sales by 100%
Present what matters
To the disappointment of some, 'the more the merrier' doesn't apply to resumes. Recruiters and hiring managers simply don't have enough time to go through a 10-page resume that includes each and every bit of your life. Even Lazlo Block, the former SVP of People Operations at Google, says that the ideal length of a resume is one page for every 10 years of work experience. The secret to keeping your marketing resume short is to only present what matters to the job you're applying for. For instance, you might want to omit your leadership academy certificate from your overloaded resume if you're applying for the non-leader position.
Use relevant keywords
Many companies these days use automated keyword filtering or run a keyword search to quickly skim a resume. As much as marketing buzzwords vary depending on the time and location, it's important to use keywords that the company you're applying to identify as relevant. Pay attention to the job description, find specific keywords that describe the required skill sets and competencies, and embed their language into your marketing resume.
Check readability
Readable resumes let recruiters and hiring managers sift through information at ease. It's similar to how SEO works — if you'd like to convey all the information you want, you should make sure that your sentences are easy to read. Use tools like Hemingway and Readable to avoid long sentences and passive voice. Also optimize design elements like font type, size, margin, and color scheme for better readability.
Add elements that demonstrate your skills
Given a dynamic set of skill sets that marketers are required to possess, a one-page marketing resume might seem too limited. However, there's always an indirect way to show off your specialty. For example, if you have a higher than average level of expertise in design tools like Adobe Photoshop or Illustrator, create a resume with an excellent design and layout. Likewise, if you're savvy with social media, add hyperlinks to your personal or previously managed accounts.
A/B test if you want
If you're not sure what to change in your marketing resume (or whether it's necessary to change anything at all), test it out yourself. Test variable by variable to improve apply-to-interview conversion. You might also want to segment your target companies based on certain properties, just like how you run a marketing campaign.
BONUS: Some nice-to-haves
Interests. Interests are possible indicators of lifestyle, which can be further used to assess the culture fit.
Hyperlink to your LinkedIn profile. A well-polished LinkedIn profile can provide the most comprehensive, easy-to-read overview of personal and professional experience.
Short description about a company you worked with. If you've worked with a company not too well known, you might want to include a short description about the company in one sentence.