Hello, I am Tayida Tapjinda, Senior Data Engineer at Agoda.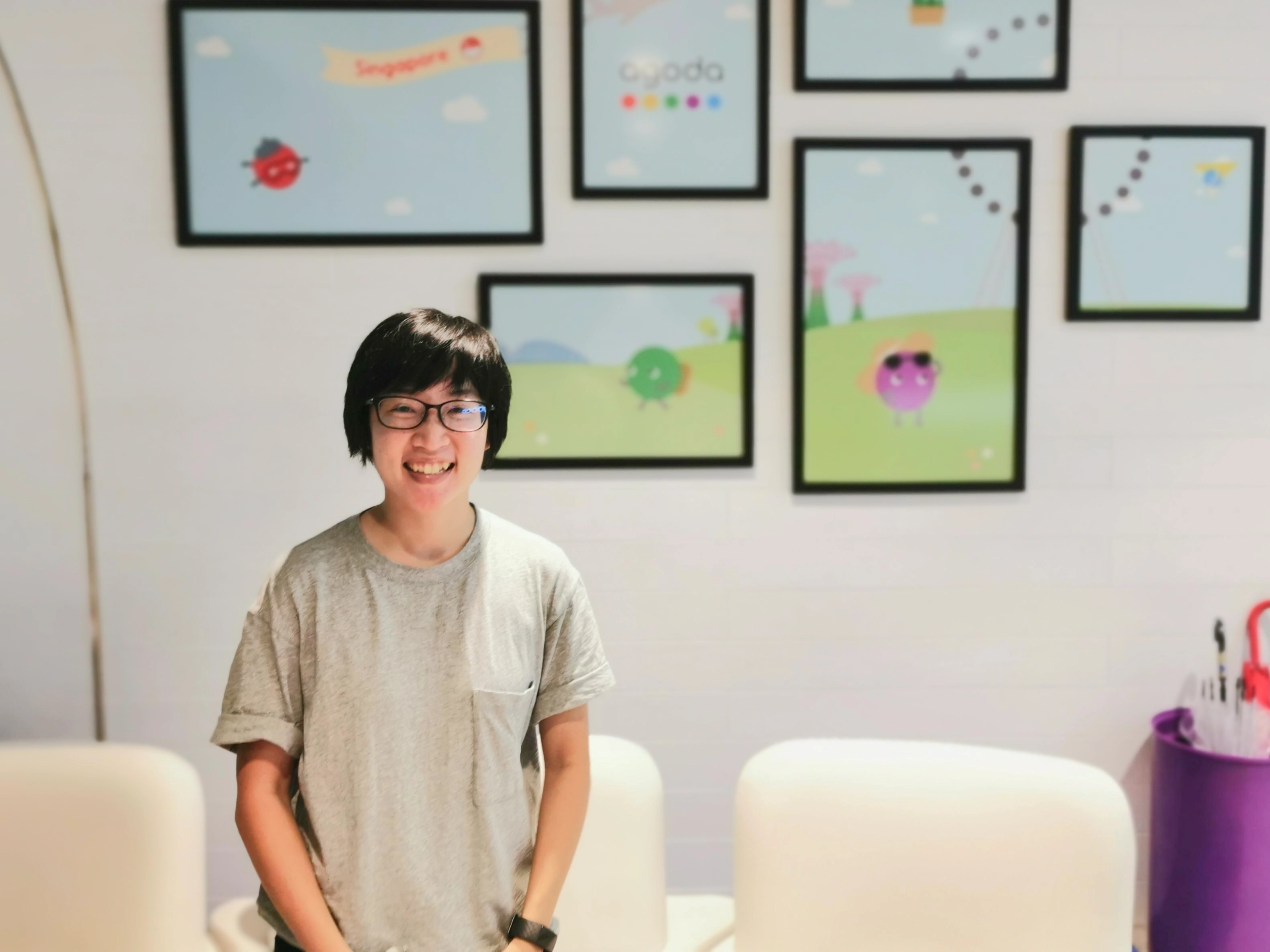 I started my career at Agoda 5 years ago as a Data Engineer, about 8 months after finishing my Computer Engineering degree from Chulalongkorn University in Bangkok, Thailand.
Three years into my role, I had an opportunity to relocate to Singapore after a conversation with my manager. That movement – and the opportunities that came with it – wouldn't have happened if not for something that holds Agoda together: the culture.
Find ways to keep the work exciting
Agoda does a great job keeping work exciting. During my five years here, I've had the opportunity to work on three different functions. It helps me reflect on not only my vertical career growth but also my technical, professional growth as I move to exciting and new challenges.
For a bit of background, I started in the Messaging team, developing an internal messaging pipeline that handles billions of messages used for analytics, monitoring, and communication between systems. This first role helped me understand our tech infrastructure and allowed me to work closely with several internal teams at Agoda.
Later, I moved on to the team that creates Chatbots for customers. This role opened me up to understanding more about our customers' journey and the front-end flows.
I worked with the Customer Experience Group to integrate technologies and data to help support customers using less time, and with fewer touchpoints – all of it while retaining high efficiency.
Now I'm responsible for the communication function between guests and properties, designing and modifying the platform to support more use-cases – a task that is both challenging and exciting at the same time.
Although my work is still around communication, the experience has been so much different. I have had the opportunity to learn about more features in Agoda, work with Product Owners and learn from their business perspectives.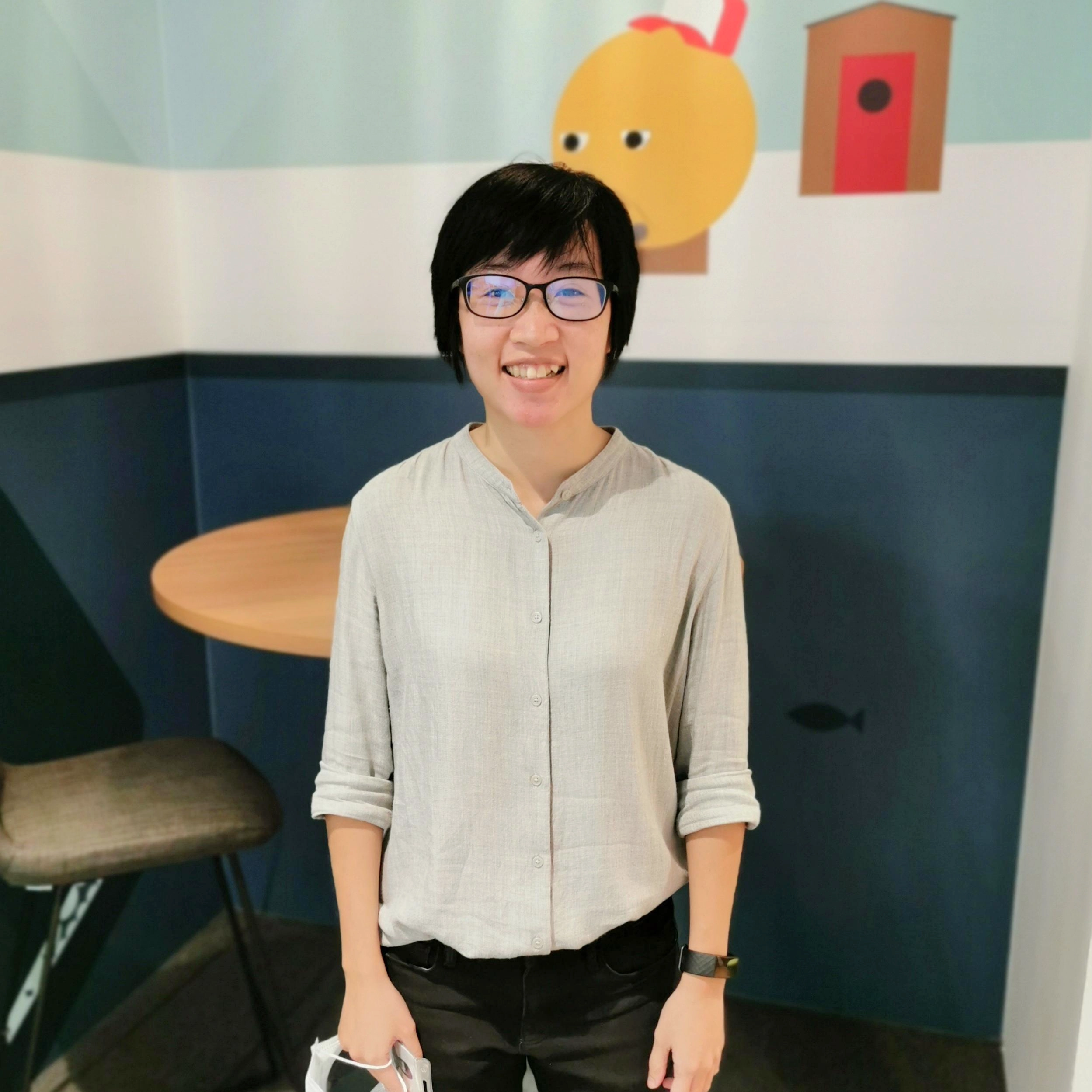 Don't underestimate the power of asking
The culture of having a 1-on-1 with the manager regularly helped me feel comfortable communicating upward. Managers here are extremely accessible.
We talk about all things, from work and career development to weekend plans. In one of my 1-on-1 meetings with my then-manager about two years ago, I mentioned to him that I was looking for an opportunity abroad, for my personal and professional growth.
We discussed this, and my manager escalated this to his manager. Our team in Singapore was expanding at that time, so I got to interview with my new manager and eventually joined Agoda Singapore – completing one of my goals.
What I also like about the tech team here is how supportive our colleagues are. Agoda is a big company that has people who specialize in different things. When you need help in an area that's not your expertise, most of the time it only takes one message on a Slack channel.
I think people often underestimate the power of asking, whether it's asking for your career development or asking for small coding tips.
And I think when people truly help and support you – professionally or personally – it plants a seed in you to pay it forward.
Management or a deeply technical role? Your choice!
I get asked about the differences between working at Agoda in Bangkok and in Singapore, but I can't think of many. In terms of work, the core company culture remains the same: we move fast to create impact, experiment and measure, take ownership of all things in our area and try to be the best at what we do.
There are minimal to no dominants in the culture of operating locations, which helps make it inclusive for everyone.
I can see the impact of what I work on. I can choose my career path, whether to grow into management or deeply technical roles. I can speak up for myself. I get to work with great managers who see value in my work. And I can keep things exciting by working in teams that can truly benefit from my work.
Read more stories or learn more about the Tech team at Agoda
Featured Jobs
At this moment we have 47 jobs you might be interested in.
View more jobs