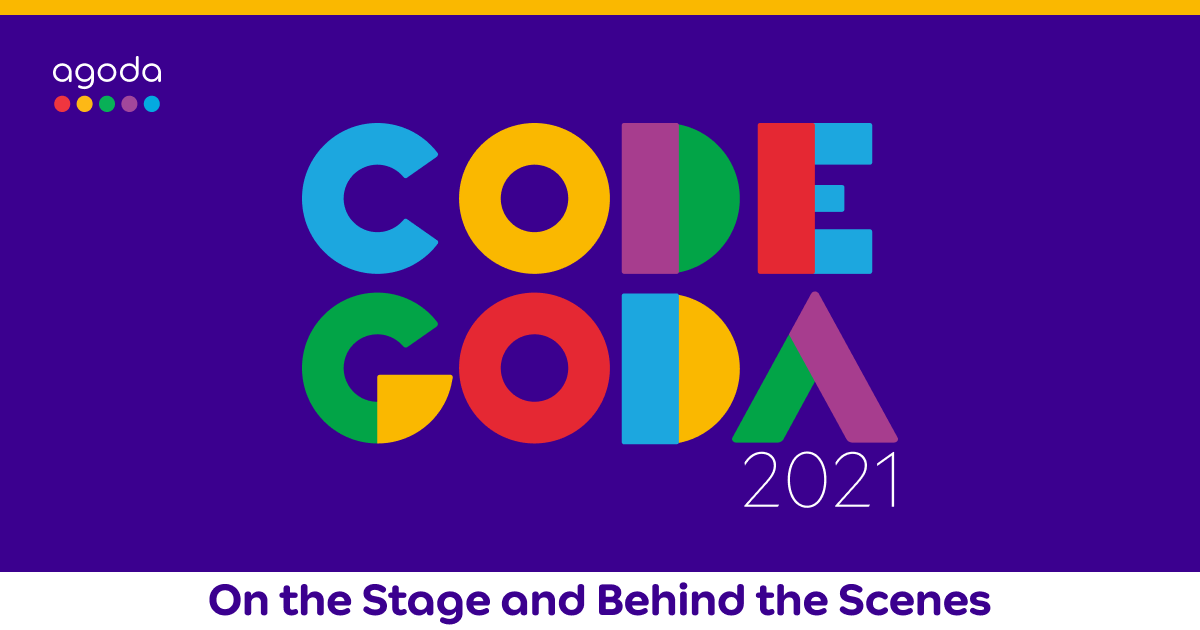 After the success of Agoda's first programming competition in 2019, we decided to bring it back and make it bigger this year—rebranded to Codegoda.
You'd know Codegoda as 'a competition for coders by coders' organized by Agoda, but for us, it's a fun cross-team project led by the Tech, People and Marketing teams.
Here's how it all came about.
We wanted to host one of our region's biggest coding competitions
In 2019, we had over 400 participants join the Agoda Programming Competition, hosted an engaging in-person award ceremony, and welcomed some talented winners into our teams. It successfully created a stir in Thailand, our home base and where the focus was on. And equally important, we enjoyed the dynamics of the cross-functional group that organized it and the participants who took part in it.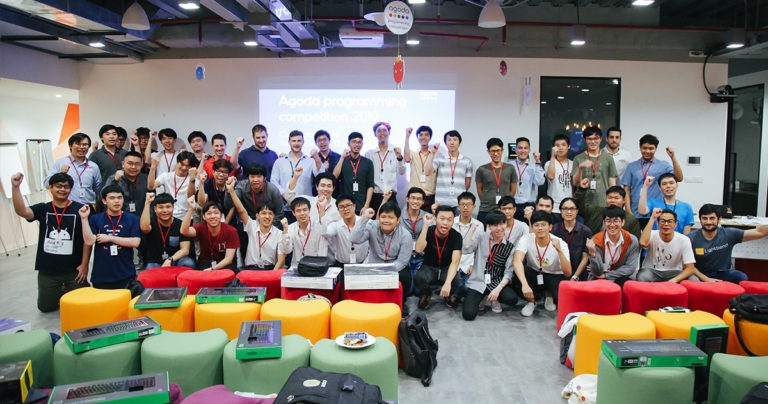 Agoda Programming Competition 2019
That was enough reason to bring it back in 2021; this time, we wanted to scale it up and be one of the biggest coding competitions in the region.
At its core, Agoda is a tech company. We use tech to innovate the way people travel, and we have a strong culture of experimentation. In fact, we conduct 1,000+ experiments at any given moment. What that means is that a typical user will "witness" about 100 experiments per visit (e.g., hero photos, ranking of listings, personalized pictures and recommendations)
So, more than anything, we saw this competition as an opportunity to share with the tech community our culture and deep understanding of technology to solve problems.
Building and branding Codegoda
We started off by crowdsourcing new names from our tech employees—which resulted in 100+ entries—and having them vote for the best one. That is how the name Codegoda came about. (Fun fact: Four people coincidentally proposed Codegoda in the sourcing round.) Not just the name that was new, we completely rebranded the competition with a new visual identity.
Codegoda design explorations
"Agoda has a diverse global audience, so our core identity was designed to speak to people from all walks of life. Our look is playful and bright, and our voice accessible and straightforward. We decided that Codegoda's rebrand should be mindful of this identity, while being visually distinct, with a sprinkling of cerebral appeal that would pique the interest of coding enthusiasts and reflect our status as a leader in tech," said Victor Fontan, Global Brand Creative Manager.
Several renditions later, we launched Codegoda 2021 with the brand-new codegoda.io website, a series of videos and content pieces to get coders from around the world excited.
"For the visual identity, we looked to the brutalist and modernist movements of the Bauhaus school and leveraged clean, geometric shapes to form an original typeface. We rounded each letter to reflect the circles in our logo, with the resulting design serendipitously evoking building blocks. This simple yet far-from-simplistic design speaks to coding on a fundamental level since the success of a string of code rests on its simplicity," he explained of the new Codegoda branding.
The challenges we have created and those we have gone through
At 2 pm ICT on July 17, 2021, Codegoda 2021 went live with nine problems for contestants to solve within five hours. We decided to make it a one-round competition with questions that test programmers at the core of their skills: algorithms.
"We wanted to make it friendly and inclusive to the community," said Nakkapat Boonsri, Development Manager. "So we arrived at a mix of easy to complex problems that would test you several things: from sorting to graphs to dynamic programming."
"This way, beginners can join and see how far they can go. And programmers who've worked for a while can benefit from seeing a different problem from their day-to-day, refreshing their perspectives and revisiting some forgotten methods," he added. "The goal is for people to have fun. We also connected with winners from our last competition to share some tips leading up to the competition day."
Among 12,642 registrants from 83 countries, 4,900 people attempted at the competition. From all nine problems, we saw 10,000+ solution submissions.
While reviewing and finalizing winners, we noticed a strange pattern in one of the questions' submissions. We found a bug in one of the test cases for a problem that might have slowed down or stopped some contestants from getting higher scores. It appeared that six of our top 10 winners missed the points from that problem.
"After investigation, it turned out that the six participants might have had a chance to win the first prize. So, we thought it'd be fair to award them for their potential. Because the glitch was on us," said Nakkapat.
The prizes
The top scorer, Rico Filberto, from Indonesia, was the only contestant in our top 10 to successfully solved all the problems despite a wrong test case.
Besides awarding the top 7 winners a $3500 cash prize and the rest in the top 10 $250, we also introduced a new award category: Top Woman Coder, to support and encourage the Women in Tech community. Hailing from Indonesia, Felicia Limanta, ranked 16, won the prize.
"I still can't believe that I received the title to be the 'Top Woman Coder'. I even checked up all other contestants with a higher rank than me if they are women before and after the contest ends. I also felt super happy to see a fellow friend take the first place," shared Felicia. When asked for tips for fellow female coders, she added, "Don't be stigmatized. Coding is not gender-based. Enjoy the process. Just do your best and try not to be intimidated by the upper ranks."
In addition, everyone in the top 100 won a Codegoda 2021 t-shirt and a certificate.
"Compared to the number of quality tech talent in Asia, there are not enough major tech events and programming competitions. As a leader in the tech industry, we always want to support, nurture and develop the talent so that the community is stronger and innovating more together," said Idan Zalzberg, Vice President of Data Engineering.
Excited about your next tech adventure? Learn more about the Tech Team at Agoda.
See you at the next Codegoda! 🚀
Related reads: