From onboarding right through the completion, 2021 was the first time we did the entire Agoda Internship from home(s). With the biggest cohorts we've ever taken, the Agoda Summer Internship program was planned to give our interns a global scale to learn and share comprehensive knowledge of our business through virtual sessions and activities.
A warm welcome, virtually
Summer internship is the most energetic time of the year in our teams, with students around bringing in fresh ideas, interesting perspectives, and lots of energy to both the staff and their cohorts. Joining together from a distance can easily feel cold, so it was our mission to keep this community warm and connected.
Like all other new joiners in this period, the interns had to go through a virtual orientation where we introduced Agoda, our teams, and our culture. And since we couldn't welcome them in our physical office due to the COVID-19 situation in Bangkok, we decided to send them bits and pieces of Agoda in a care package: Agoda swags, and snacks just like when they walk into our pantry.
Learning outside of work
Two months is a short time. So how do you learn the key parts, the scale of a business that operates in 40+ locations and by 4,000+ people? To solve that, we designed the program to have several knowledge-sharing sessions by people from different parts of the business.
We had Kevalin Athayu (Global Head of CSR and Sustainability) and Shefali Anurag (PR Manager) talk about Sustainable Travel, and Tim Hughes (Vice President of Corporate Development) about Hospitality Recovery.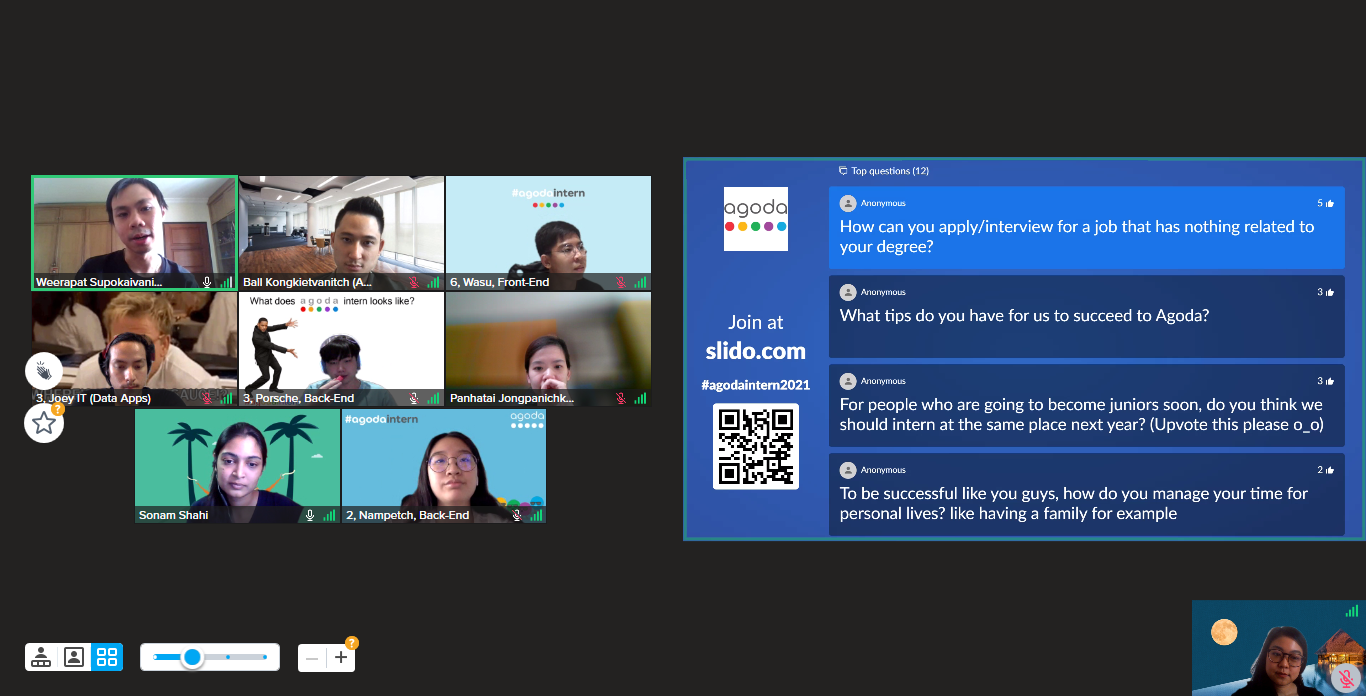 A virtual knowledge sharing session
Besides business knowledge, it's the real skills that will take you far in your career. So, the batch of 2021 interns also learned The Art of Communication from Tom Van Duin (Director in Partner Services) and Presentation and Storytelling from Varuntida Varutbangkul (Vice President of the Customer Experience Group).
Fun fact: according to the intern survey results, these knowledge-sharing sessions were the interns' most favorite part of the program.
Getting challenged in a new scenario
In addition to the scope of work in each intern's team, part of the real work environment is cross-team collaborations. To give every intern a glimpse of that, we assigned teams of interns from diverse departments a challenge: the intern pitch competition.
They had to propose an answer to the question: What should Agoda do to make an impact on sustainable travel?
And we took it seriously. Leading up to the competition, we equipped the interns with a talk series on why we need to travel sustainably.
Some of the topics include The Risk of Not Travelling Sustainably by Jibran Bugvi (Associate Director, Credit Risk and Collections) and How We are Supporting and Empowering Hotel to Operate Sustainably by Suthisart Tiyavuthirojanakul (Senior Manager, Strategic Partnerships).
Mentorship is also part of this. We had managers from Marketing, Key Accounts, Rewards, Design, Product, and more, to help our interns build the best pitches.
"I really liked the energy level of the teams, and I was particularly impressed with the all the great sustainable business ideas the interns came up with," said Bruno Carvalho, Associate Director, Travel Distribution – Key Accounts.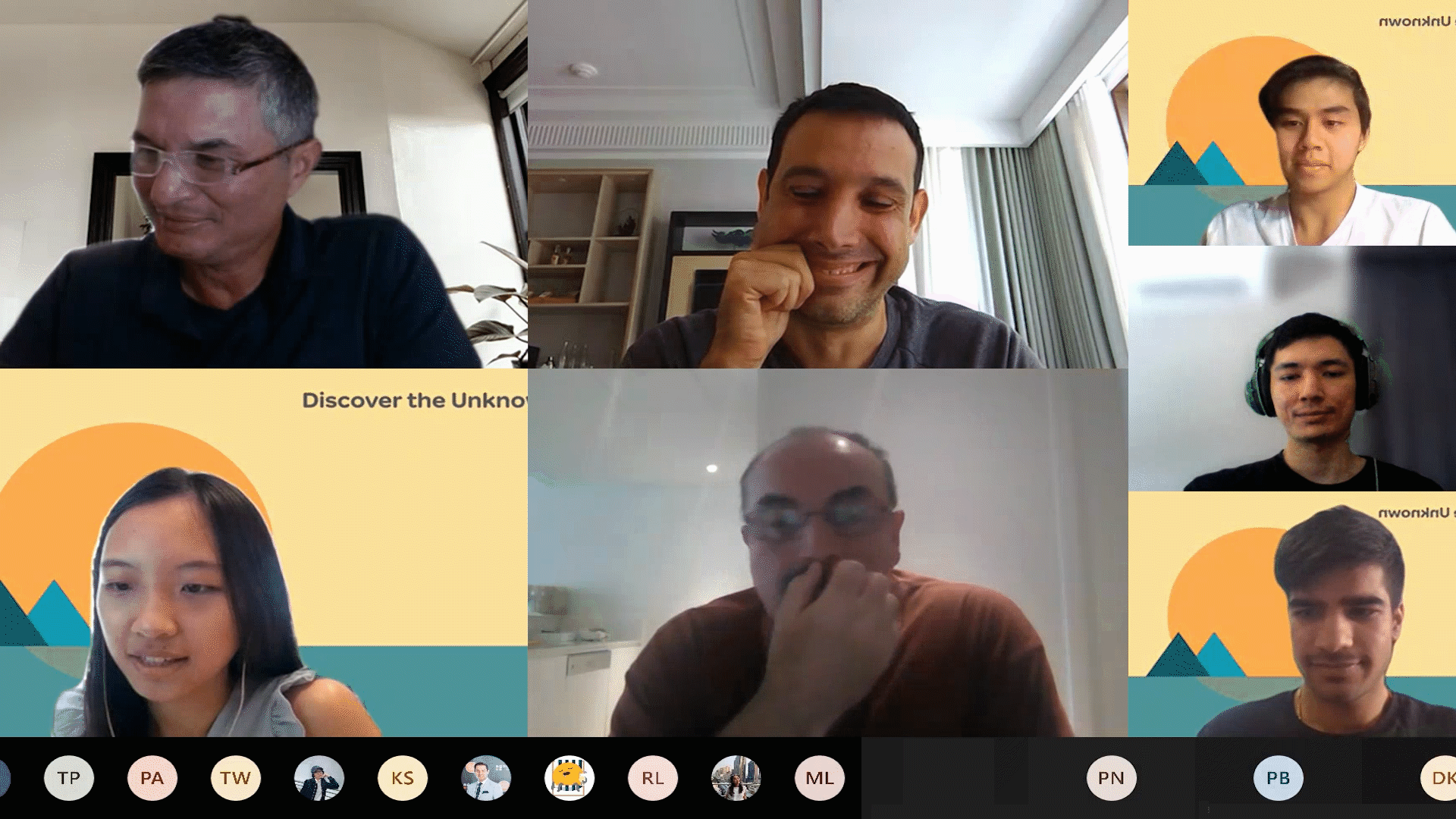 At the intern pitch competition
The best part? The interns got to present their pitches to senior leaders. The panel of judges included Omri Morgenshtern (COO), Tim Hughes, Greg Wong (Managing Director), Kevalin Athayu, Michael Feldkamp (Vice President, Engineering) and Panhatai Jongpanichkultorn (Principal, Destination Growth).
Each was able to provide questions and feedback that interns could learn from.
Now let's hear from Agoda Interns
Oravee "Peach" Suvannawat
Team: People
Studying: Economics at Thammasat University
"People here are very knowledgeable and kind. They're willing to help you when you need anything. My favorite part of the internship is getting to know all these people from both my team and the intern pitch competition."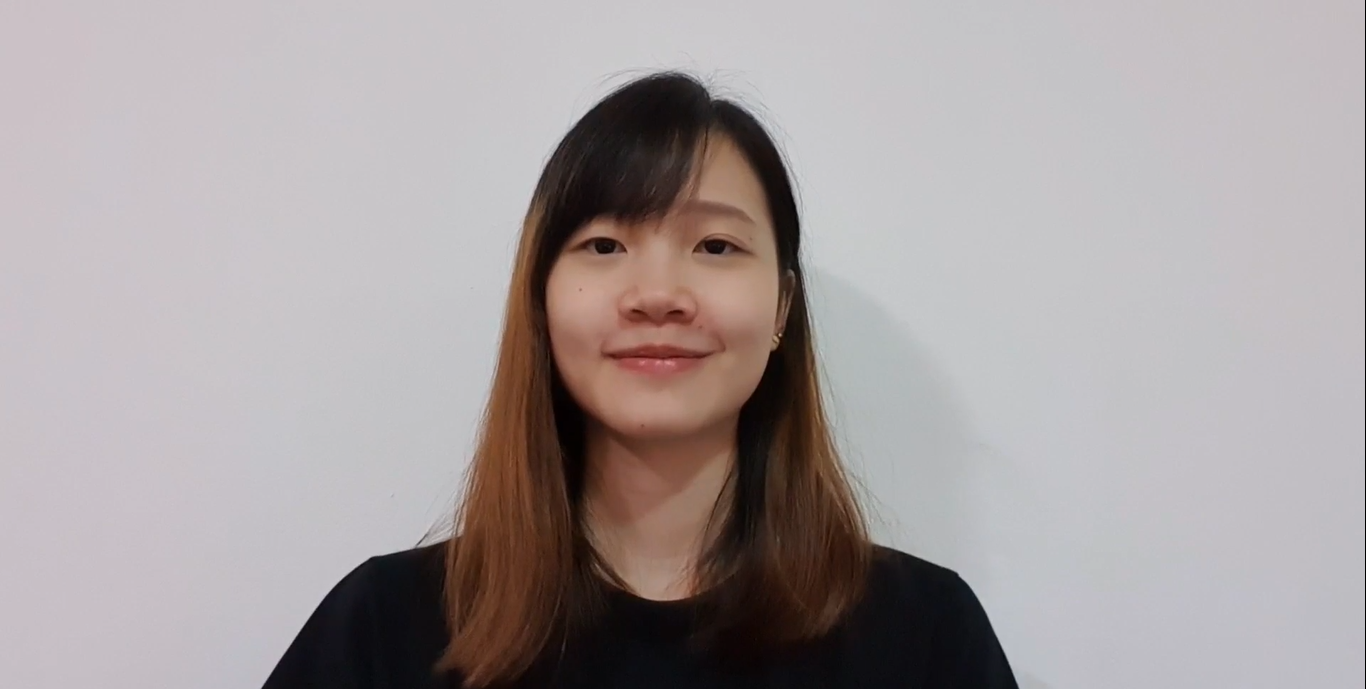 Thitirat "Rat" Siripaiboolpong
Team: Technology
Studying: Software Engineering at King Mongkut's Institute of Technology Ladkrabang
"There were no Thais in my team, so I got to experience a truly international setting, learning from diverse people. I worked on a data comparative tool that worked on the data frame level. Comparing big data is very, very time consuming. So, splitting up the data into parts, parallelizing, and tuning is used to speed up the process."
Nakanuntinee "Tonnam" Chunlakasin
Team: Technology
Studying: Computer Engineering at King Mongkut's University of Technology Thonburi
"This is the best place for you to learn. People here know what they are doing and they are good at it. Moreover, they are really willing to teach you what they know. You can just reach out to people and talk to them, even if you're from a different department or don't know them before."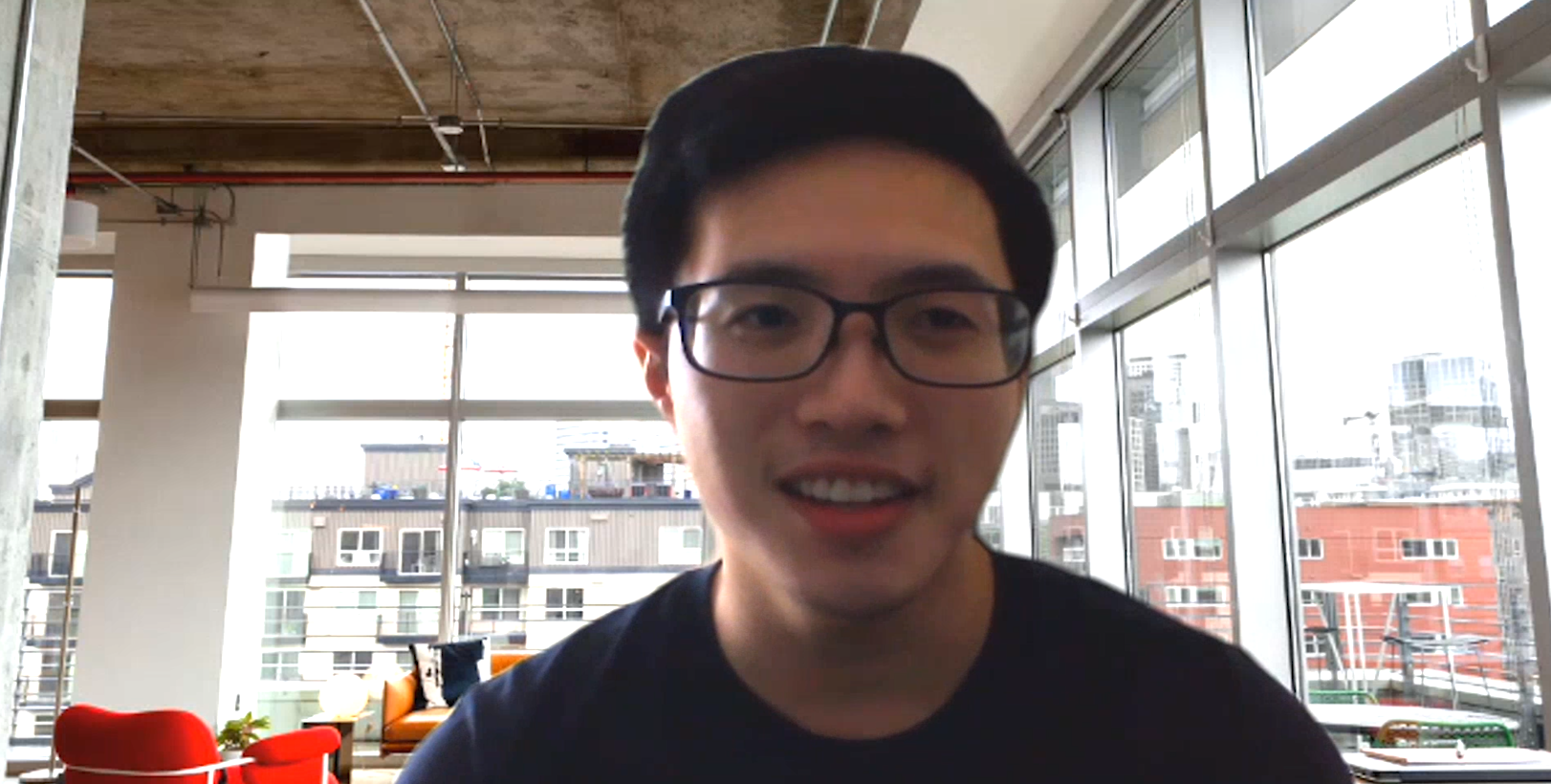 Natthapat "Natt" Sakulborrirug
Team: Customer Experience Group
Studying: Informatics at University of Washington
"I interned in the Customer Experience Group. And some projects that I was part of are the analysis of how public holidays impact our call centers in each country, and a dashboard to track the performance of our agents. My favorite part of the internship was definitely the Intern Pitch Competition. It was really fun getting to interact with other interns from other universities and majors."
Keri Laoroekutai
Team: People
Studying: Marketing at University of British Columbia
"The best part of my internship experience was definitely getting to know other interns and reaching out to different people, even outside of my department, to learn from them. I worked on supporting the Workplace Experience Team with employees engagement initiatives as well as conducting my own market research on the employee experience among fresh graduate and early careers."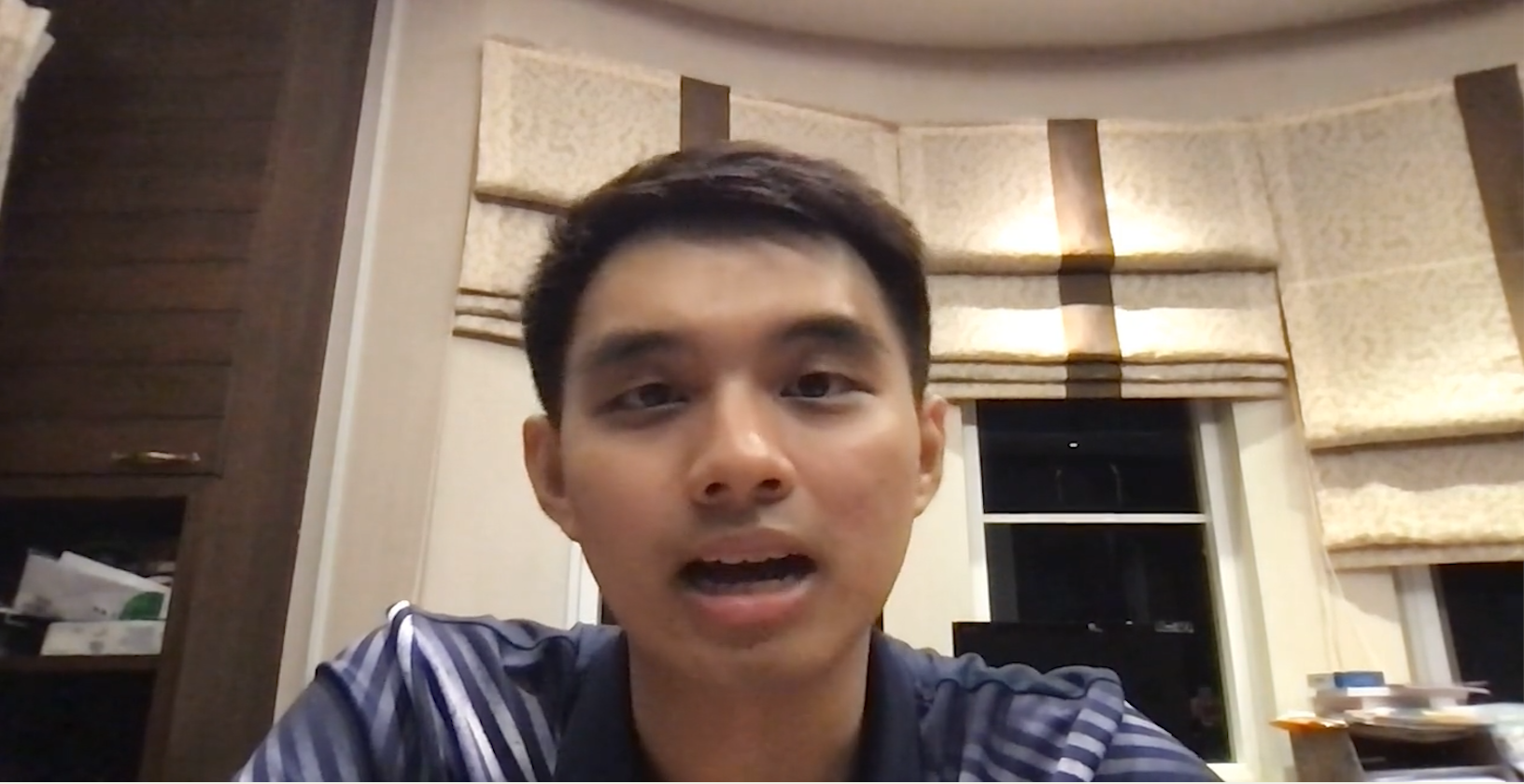 Kantaphon "Nicky" Wongchamcharoen
Team: Customer Experience Group
Studying: Computer Science and Finance at University of Pennsylvania
I worked on an automated case management tool for our customer service agents. I performed an analysis using SQL and Tableau to identify the issues with the workflows, so that we can improve the efficiency and reduce the average handle time. I also got to create a metabase dashboard for agents to track their performance. My managers are very understanding and always provide me with constructive feedback and helpful advice. My teammate is very supportive and willing to teach me the skills and knowledge which I have no exposure to before. It's such a wonderful experience.
Pimtawan "Fahsai" Nidhi-u-tai
Team: Legal
Studying: Business Laws at Thammasat University
"Every single day, I feel like I'm learning something new. I'm being challenged by new tasks; my team members are always providing feedback. And they always welcome my curiosity and any questions that I might have."
Learn more about our internship program here.
Featured Jobs
At this moment we have 4 jobs you might be interested in.
View more jobs